"It's like a jungle sometimes; it makes me wonder how I keep from going under."
Grandmaster Flash & The Furious Five may have been rapping about problems faced by inner city African Americans in one of hip hops earliest hits The Message but they could have easily been talking about mental health.
The reality is it can feel like you're navigating your way through a jungle when trying to deal with the likes of depression and anxiety. And navigating your way through the thick vegetation and predators can damn near feel impossible. But it isn't. And an Aussie trio is helping to pave the path with Pilot: a tech platform helping Aussie men take command of their physical and mental health.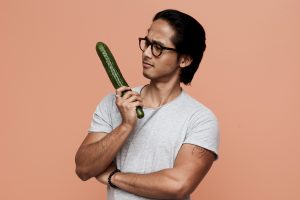 We all know it. Men are pretty shit at dealing with feelings and seeking treatment from GP's. So after speaking with several of their mates, Tim Doyle, Benny Kleist and Charlie Gearside made the decision to quit their jobs at Koala (yep, Tim and Charlie played a major role in somehow making mattresses cool) to shake up the healthcare industry and make a positive impact on men's health.
Some of the biggest health issues that men avoid knocking on the head due to fear of embarrassment or shame include hair loss, erectile dysfunction, premature ejaculation and mental health issues. And these are some of the key areas Pilot aims to tackle head on. Because, let's be honest, shit happens. And it's nothing to be embarrassed about. Unfortunately, these things are just part and parcel of life.
"You hear of low engagement numbers between men and doctors all the time," Tim says.
"It got us asking the question, 'how can we build something to make it more convenient and simple to help increase engagement?'.
"The awareness piece has come along so far in the last two years. Awareness of mental health through organisations such as Movember and RUOK is way up, yet the infrastructure for people to actually deal with their problems probably isn't there yet."
And that's exactly where the team behind Pilot see themselves making a difference. They have developed convenient and easy-to-use technology to facilitate the solving of the growing problem.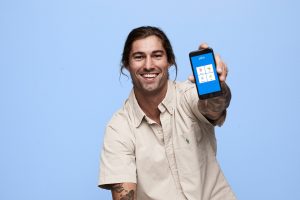 "Our co-founder Benny is really passionate about health and he drew our attention to telehealth and how it's been taken up quite widely in the UK and the US. Obviously Australia's healthcare system is wildly different to those countries so we've spent a lot of time building Pilot and the technology behind it," Charlie says.
As you can imagine, an online consultation platform between a doctor and patient could be met with skepticism; however, the team has embraced and overcome the skepticism by working closely with doctors and experts in the healthcare space to ensure they built a valuable platform that serviced their needs.
"We find that men generally come to our site after hitting up Doctor Google to learn a bit more about conditions they have. From there they are asked to complete a quiz that asks in-depth questions (medical assessment) to provide doctors with a lot of background information even before they've spoken. It's often more than they would learn in an initial face-to-face consultation. And with that comes a better basis upon which they can provide a treatment plan.
"The doctors then review the information and come back with any questions they have. This is done completely via text based conversations to make the process quick, easy and non-invasive," Tim says.
After that, if patients are happy with the plan, their treatments are conveniently shipped to their door from a partner pharmacy in a discrete box. If the doctor decides a patient is unable or unsuited to treatment via the platform, a treatment plan will be created for them.
"Everyone is demanding convenience these days. One thing we learned at Koala is how powerful the 4-hour delivery thing is because of the certainty of things arriving when people need them."
Of course, the mental health side of things cannot be cured with a delivery of medication, so the team has worked hard to provide an educational platform (via content delivery) and one that links men with online psychologist Lysn.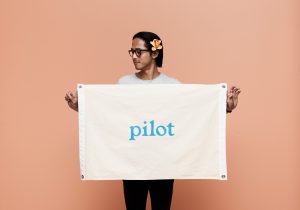 "The mental health side of the site started due to the responses we were getting as part of the quiz where people were asked about their moods. Heaps of Aussie men using Pilot were saying that their moods were 1 or 2 out of 5. It was quite shocking to us," Charlie says.
"One area we were shocked by was how the tangible and practical aspects of mental health people struggle with such as gambling and drinking. It isn't just this concept of anxiety or depression but the actual things people do in their lives that lead to them. So we've started putting heaps of time into writing content around this stuff.
"It's not written to be harsh and in your face. It's written from an empathetic perspective from a generation that knows what it's like to be in the situation. We provide simple, pragmatic tips to give men more control. We've ensure it's highly relatable and made to feel as though it was written by them."
Do yourself a favour and check some of this content out. It's cleverly curated and can help to address some serious problems in a relaxed manner. If nothing else, it provides some great talking points if you or anyone you know is dealing with mental health issues.
Having only been launched and in full swing a couple of months ago, the team has been blown away by the response and uptake with thousands of patients already seeing doctors on the platform and having had over 10,000 views on its mental health guides.
With thanks to Pilot, the jungle is a little easier to navigate. So jump on board and spread the word.
Visit www.pilot.com.au for more info.