Dash cams have been a bit of a big deal in the US and Europe for a while now, but it seems us Aussies are really staring to jump on the bandwagon, with Allianz Insurance claiming one in five Aussie drivers currently has a dash cam, with more than half of these bought in the past year.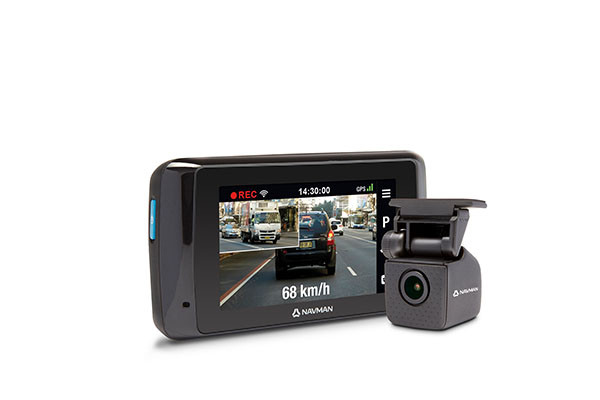 You may think that dash cams are mainly used for capturing other drivers' risky behaviour or following shooting stars across skies, and while it is true some incredible footage has been shared in recent times, the number one reason they are needed today is evidence in the event of an accident.  In the past insurance claims have been based on who presented the most credible story, today it is who presents the best evidence.
With that in mind, you need to remember, not all dash cams are the same (check out the video below).
Navman's MiVUE760 Ultra goes above and beyond standard definition and goes all the way up to 2160p or 4k equivalent. It also excels in the dark thanks to Sony STARVIS™ ultra low light recording. Designed especially for dark situations, the feature provides top-notch contrast, clear and rich colours to enhance number plates, street signs and other vehicles.
We recently had the opportunity to give one of these gadgets a test run and were quickly impressed by how easy it was to set it all up.
The MiVUE840 DC model is a dual dash cam, which includes a rear dash cam, making it twice as effective, given nose-to-tail accidents are so common.
Some of the other features include:
Advanced Driver Alert Systems (ADAS) which provides audible and visual alerts if your vehicle is veering into another lane or too close to the vehicle ahead.
GPS-tagged footage which allows you to confirm the location coordinates
3-Axis G-Sensor which gives specific information about the direction and impact, significantly assisting investigators
Automatic event recording
Monthly camera alerts (can be updated via WIFI app)
Speed limit display
Fatigue and headlight warnings
2.7" LCD touch screen
WQHD 1600p recording
Perhaps one of the best features of this model is its ability to 'EZYShare instantly via WIFI' which allows you to back up footage instantly and share it to social media without connecting to your computer. It can all ve done via a smart phone app. Easy, hey?