Camping is the bee's knees, especially during summer, but there can be some downsides. Like sleeping on an undulated floor on top of a bull ant's nest, or a paper thin yoga mat.
Let's be real: no one deserves a bad night's sleep, especially when there's a full day of adventure ahead – be it hiking the Larapinta Trail or bouldering in the Blue Mountains, waking up on the right side of the tent is a must.
Outdoor equipment experts Nemo have updated the Tensor Ultralight sleeping pad family to be lighter, quieter, and warmer. The Tensor Ultralight Insulated Mummy equates to the ultimate night's sleep and the stand-out of this lay-down range.
Designed for the hiking minimalists, the Tensor Ultralight Insulated Mummy shaves every gram possible to give you Nemo's lightest, most technical sleeping pad ever without sacrificing comfort. The regular Mummy weighs in at 490g, packs down to the size of a drink bottle, and is 8cm thick of stable and cushioned bliss.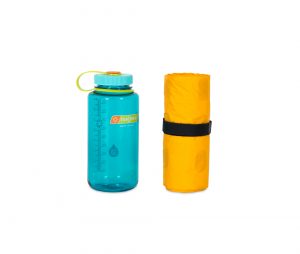 The Tensor Ultralight Insulated Mummy is quieter and warmer than its predecessor. Spaceframe™ baffles offer unparalleled stability and weight distribution but now two layers of Thermal Mirror™ metalized film are suspended in the pad, so say goodbye to those loud crinkly noises when shifting in the night, cause you're in for a remarkably quiet sleep.
For customised control over your inflation, Nemo has designed a new Laylow zero-profile, multi-functional, micro-adjustable valve, which is flush to the pad. And if that wasn't enough, you also get a new Vortex pump sack that provides easy and fast inflation, saves your breath, and minimises unwanted moisture entering the pad.
Nemo's updated Tensor Ultralight sleeping pad family has a wide range of sizes for exact sleeping bag and tent pairing so you can wake up feeling ultra fresh.
Available nationally. For more information or to find your closest dealer visit www.outdooragencies.com.au.