Gillette has announced a new brand which promises to give men with facial hair the ultimate at-home grooming experience, no matter what their facial style is. And it not only does the job, but it looks good while doing so.
Inspired by over 115 years of innovation and grooming experience and bearing the name of founder King Camp Gillette, the grooming facial haircare range will bring a century's worth of expertise to life, with a complete collection of tools and facial hair care products that are crafted to help men perfect their unique look and enhance their personal grooming ritual.
The King C. Gillette tools, accessories and facial hair care products – which include the iconic double-edged safety razor that was pioneered back in 1901 by founder King C. Gillette, and in a first for the brand, specific beard-care products – promise to support men with facial hair to look, feel and act their best every day by giving them the best tools of the trade to master their personal at-home grooming regime.
To celebrate the launch of King C. Gillette, Gillette have opened the very first pop-up Barber Shop, overlooking Sydney's iconic Bondi Beach. The store is located at 74 Campbell Parade, Bondi and will be open every Friday to Sunday from the 6th to the 22nd of November 2020.
In conjunction, Gillette are thrilled to announce for a 3rd year, as a partner of Movember. To support their work in mental health and suicide prevention, prostate cancer and testicular cancer which has never been more important than a year like this.
Gillette ANZ brand director Ryan Edwards says, "We're excited to announce the launch of King C. Gillette range, at the same time our renewed partnership with Movember for a 3rd year. This November, we are inviting Sydney siders down to our new King C. Gillette pop-up barber shop to get a free Mo trim, beard style or full shave. If you cannot make it, King C. Gillette is available from Coles to provide all men, with the tools of the trade to master their Mo's at home."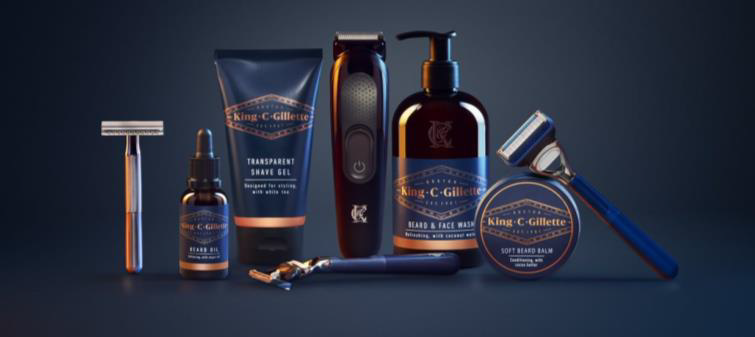 The range features three categories; shave & edge, trim and care:
Shave & Edge:
• Double Edge Safety Razor and blade refills – an icon of style for precise edges $29.90
• Neck Razor – designed for sensitive skin to shave neck and cheeks $29.90
• Transparent Shave Gel – designed for styling, infused with white tea $11.90
Trim:
• Beard trimmer – cordless with 3 interchangeable combs, for all beard styles $59.90
Care:
• Beard & Face Wash (350ml) – refreshing cleanser infused with coconut water $19.90
• Soft Beard Balm (100ml) – conditioning balm with cocoa butter $19.90
• Beard Oil (30ml) – with argan oil to soften facial hair $19.90
King C Gillette is launching in Coles, in-store and online Australia wide. Pricing is at the sole discretion of the retailer. To find out more head here.