ManSpace steps into a car museum and discovers that its owner, Charles Schwerkolt, is a perfect reflection of his eclectic collection.
Collections generally begin because of someone's vested interest in a particular hobby, brand or industry. For others though, they tend to get sucked into a vortex that sees one purchase lead to another which eventually becomes something greater than they ever anticipated. It becomes a way of life, a reason to wake up and an insatiable hobby that consumes their world. Regardless of the underlying drive, we at ManSpace are indebted to the men that are willing to share that huge chunk of their world with us and our readers.
One such collector recently invited us to take a step into his 'reason for living' on Victoria's Mornington Peninsula. Charlie's Auto Museum is an eclectic collection of over 60 vehicles that sits atop Arthur's Seat in not one but two purpose-built sheds.

If you haven't had the chance to visit the area, it's well worth adding to your bucket list as its picturesque nature makes it one of the state's real gems. The land is flanked by two bays, being Port Phillip and Western Port, which makes it a real tourist hub in the warmer months, while wineries and day spas make it a terrific winter getaway for couples and families alike.
One thing we've also come to realise about the area is its growing reputation for hot rods and car collections that would make most metropolitan areas green with envy.
The drive from Melbourne takes approximately 45 mins to an hour (depending which road you take) and the recent addition of the Peninsula Link makes it more accessible than ever. For cruisers though, nothing beats avoiding the freeways and opting for the more scenic coastal approach along Point Nepean Road. Sure you'll come across more red lights and winding roads but as it traverses its way around the bay, you'll be exposed to water views more reminiscent of the world-renowned Great Ocean Road. Once you've taken all of the aqua blues and greens of the bay in, it's time to head on up Arthurs Seat Road and eventually onto Purves road where you'll find Charlie's place.
Charles Schwerkolt has been collecting motor vehicles and other antiquities for the better part of 25 years and while his passion for Studebaker's kick-started it all, it has since grown into 'a bit of this and a bit of that'. While those words probably don't do the collection justice, it's the best way to explain it as there is far more than just cars on display here.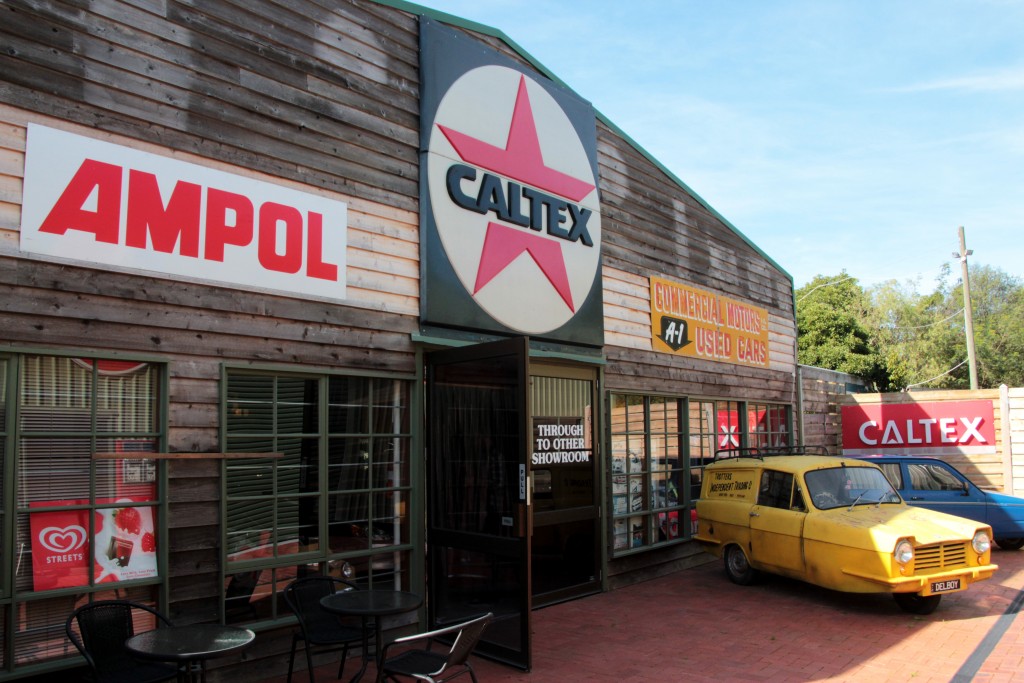 Enamel signs cover the walls, model cars adorn glass cabinets, beer cans and bottles fill an old truck in the back and then there is the sewing machines, vintage cameras and radios. It's a diverse mix but as Charlie admits, "Once you start collecting, things begin to find you.
"I started collecting cars over 25 years ago. I formed the Studebaker car club with some friends in 1967 and everything just grew from there. It also explains why there are so many Studebaker's dotted around the museum.
"I came to Arthurs Seat in 1988 when I made the decision to hand my forklifting business to my son." That son was once a member of the V8 Supercar Dick Johnson Racing Team so the passion obviously flows in the family.
"I arrived at the property with the four cars that I owned and had a dream to eventually open a car museum.
"Some friends of mine chipped in and loaned me some of their cars so I managed to open the museum with approximately 20 cars on display. Since then I've managed to add another 50 or so to my collection."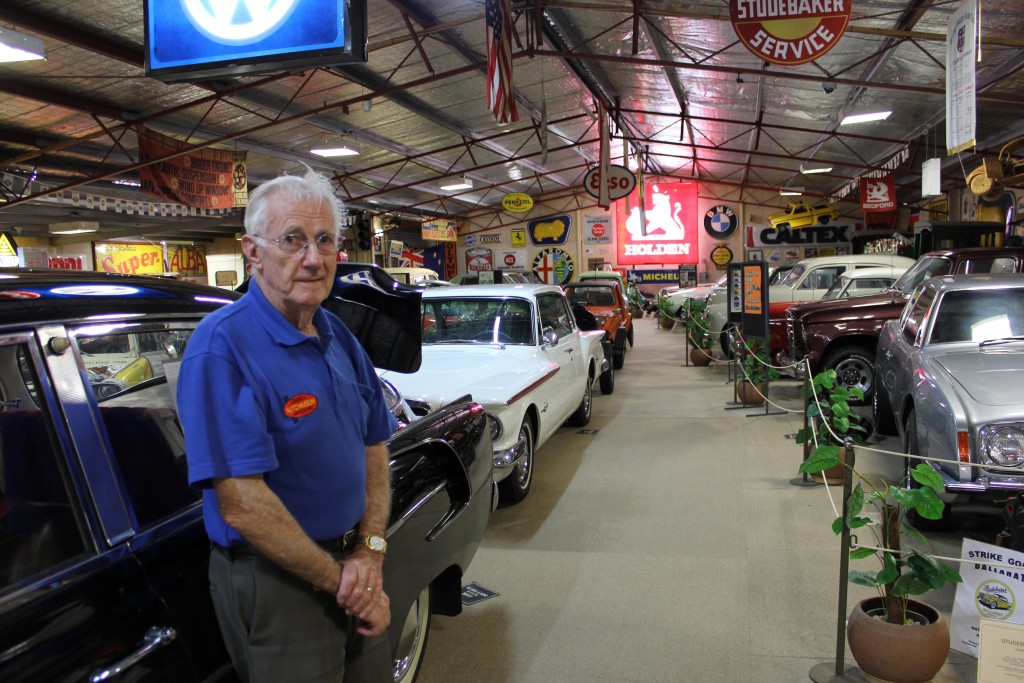 While perusing through the two sheds it became obvious that there was no real correlation between the vehicles on display.
The front shed plays home to a couple of Maserati's, a Porsche, a military Jeep vehicle, two Bricklin SV-1s and a few three-wheeled micro-cars, among others. A host of Studebakers, a V8 Tatra 603, a 1990 model Avanti and his father's old bottle merchant truck culminate with others to fill the original, more rear shed. It's a diverse mix but that's what makes it so unique to Charlie.
"I love all types of cars and have bought anything that has taken my interest, whether I've liked them or not – so long as they turned up at the right price. I sourced a lot of them through magazines while others were bought at auctions or just by chance. I use to go away every year for a few weeks at a time and I would always come home with a boot full of stuff. That's where a lot of the memorabilia in here came from. Since then, things have just turned up… I think most of it just finds me now."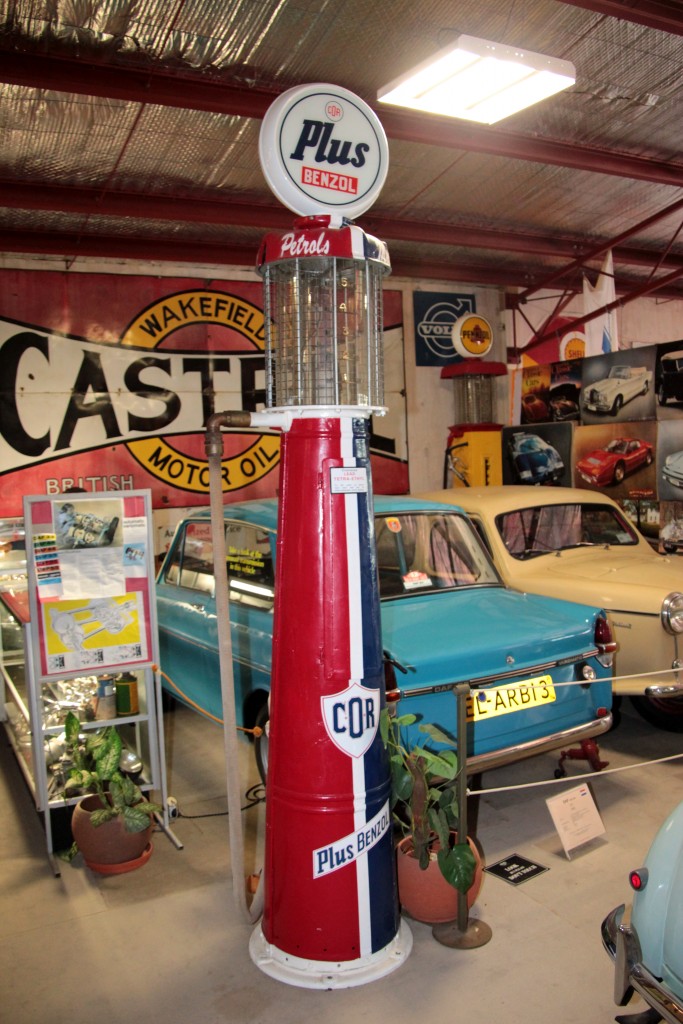 While delving deeper into the museum, a red MG TD stood out from the pack thanks to its stunning lines and brilliant red paint job but interestingly enough, Charlie didn't think too highly of it. Clearly, it was one of those cars he bought, despite not really 'liking' it.
"This car was parked on the side of the road in Dromana. I could see the potential in it but they wanted $25,000 for it. I baulked at the original asking price and a month later I offered $12,500," Charlie laughs. "So they didn't quite accept that offer but I eventually got it for around $16,000. Most people come in and they're immediately drawn to this car but I'm not sure why. I just figured it would present alright with a cut and polish."
Perhaps it is this lackadaisical approach that makes Charlie and his collection so appealing. If he likes it, he'll buy it and while it's a luxury many of us wish we could afford, he worked hard his whole life to be able to do it. His fork lifting business was booming when he handed it over to his son but due to technological advancements and computers taking over everything, he decided that it was time to move on and enjoy a quieter life. In his words, he got bored of new technology and the museum represented a better time and plenty of memories for him.
Funnily enough, he met his current wife while she was browsing through the place with her family.
"My wife doesn't love the cars but this is where I met her. She came in with her Dutch relatives and I grabbed her phone number before she left and funnily enough we ended up getting married in here."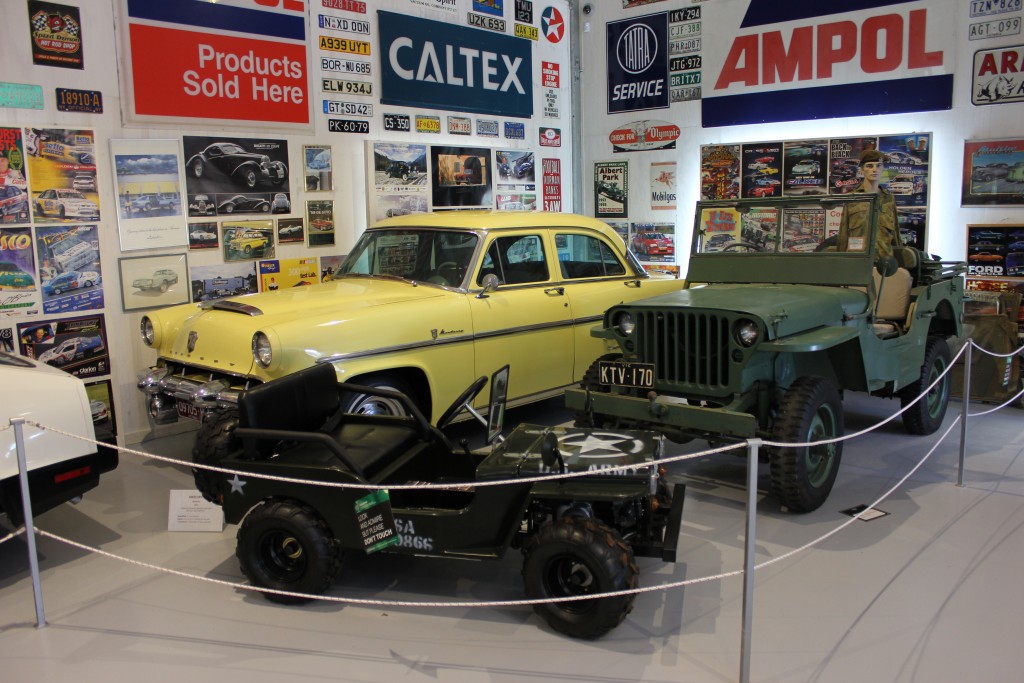 After conversing with Charlie for quite some time we came to understand that he was a perfect reflection of his museum and the diverse array of cars and oddities that filled it. One moment we were chatting about his dislike for swap meets and the next we were being shown his half scale replica of a Dodge Tomahawk and how he was glad he never got it running because he would probably try to ride it and end up falling off. We were also surprised to hear that his everyday ride was a Chrysler 300C. It was far removed from the classics that adorned his museum, but again, it reflected his eclectic nature that was a pleasure to be surrounded by.
"This place is certainly a labour of love. There isn't a car museum in Australia that does it to make money. When I eventually get sick of the place my daughter will run it – she's got four boys and a husband who's into cars. But until then, I'll keep collecting because it's the only thing I know."