Hawkers launched their new look core range a few months ago and unlike many brands that stick to their same taste and flavour, the team flipped the script on its IPA and pale ale and changed the recipes.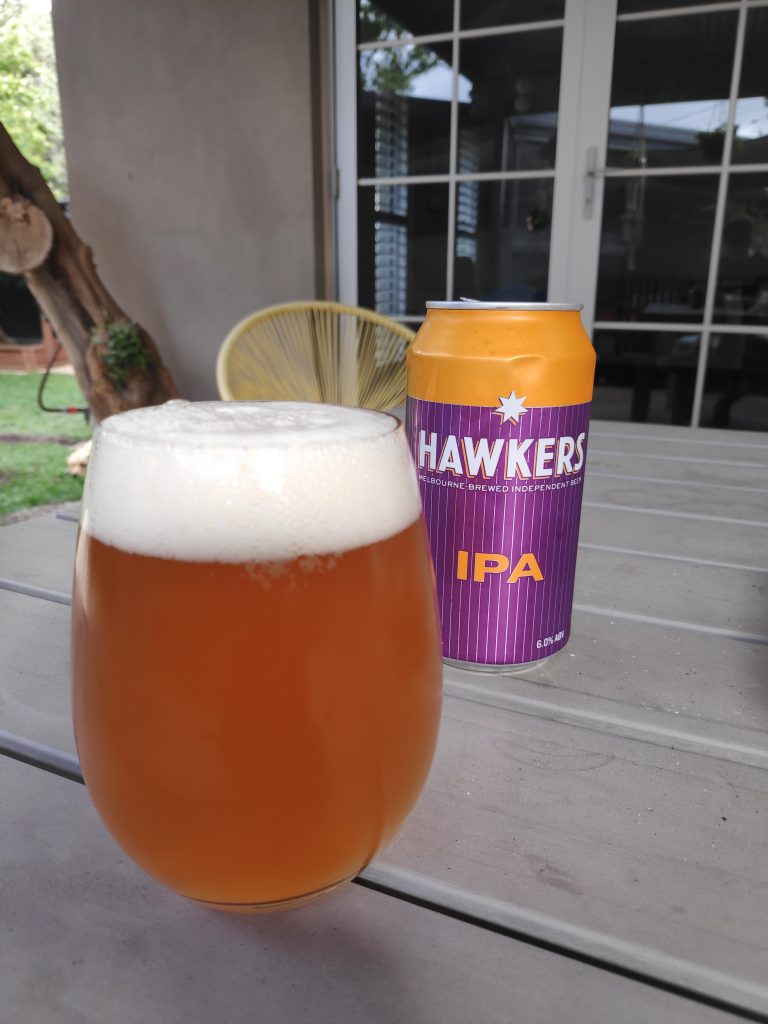 The IPA is big on hops with simcoe, centennial, mosaic, citra and nelson sauvin all being crammed in. They combine to provide some serious flavour without being too much. For those with a penchant for tropical and citrus vibes when it comes to a brew, this one's definitely up your alley.
For those that prefer something more subtle though, you're best to shy away, because you'll no doubt be smacked in the face with something you're not into.
I reckon a few cheeky cans to kick start a sesh is the way to go with these. While they go down easily, they're probably not something you'll sit on all night. Besides, with flavour like this, you don't want to waste them once you're steaming.
Savour the flavour is what I say.
On another note, the fact Hawkers is fiercely independent makes me love their beer even more. Oh, and the guys are committed to sustainability and even installed the largest solar array on a brewery in metropolitan Melbourne. Not bad, eh?