It's the world's largest and most famous fair. Oktoberfest is basically a giant playground for grownups with beer by the litre, singing, dancing and giant pretzels all on offer.
The festival found its roots in 1810 when Crown Prince Ludwig married Princess Therese of Saxony-Hildburghausen on October 12. Munich locals were invited to attend the festivities held on the fields in front of the city gates to celebrate. The fields have been named Theresienwiese (which translates to Theresa's fields) in honor of the Crown Princess. Locals have since abbreviated the name simply to the Wies'n. Fast forward to today and the 16-day festival has grown to accommodate some three to six million visitors annually and attracts visitors from all over the planet.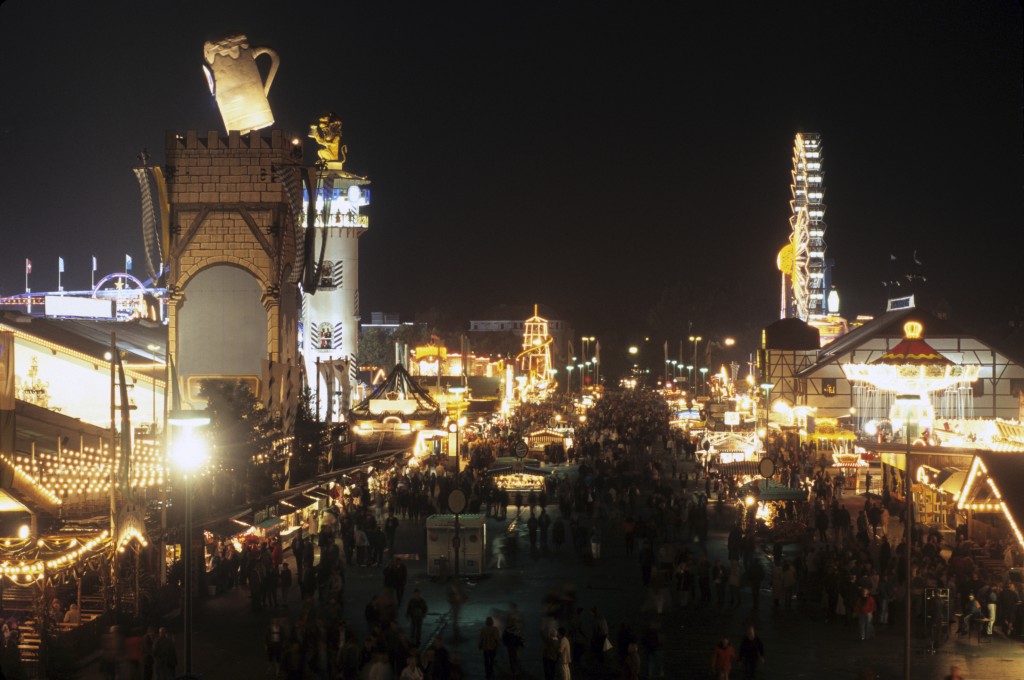 With 14 large beer tents and various small tents to choose from, it can be hard to settle on just one suitable drinking hole, but needless to say, they all offer a vast array of beer, food and entertainment. Also scattered around the fair grounds are amusement rides
Visitors gear up in traditional Bavarian costumes, sit along giant communal tables and drink the day away among like-minded party-goers. Sounds terrible right?