Let's cast our minds back to the second edition of ManSpace Magazine for a moment. Having written about the bar that I had constructed (christened The Flying Sailor), I randomly made mention that my dream car was the General Lee from the Dukes of Hazzard.
Well it has only been about 12 months since then and, as you have already determined from the photo below, I bought one. That's right; I now have my very own General Lee.
However, this story isn't about the General Lee. It is more about a concept that I often seem to discuss with friends and through the pages of this fine publication.
And that concept is the very simple statement: 'Why Not'.
When this car reared its little (or rather 18ft long) head, I had a choice: buy or don't buy.
This isn't a decision based on practicality either, because nobody 'needs' a car like this in their life. But I did want one – and I mean, really want one – and that becomes a whole different ball-game doesn't it?
It could be fair to say that most things that fall into the 'necessary category' aren't much fun, thus the more 'unnecessary' the item, the more fun it is. That holds true with the General.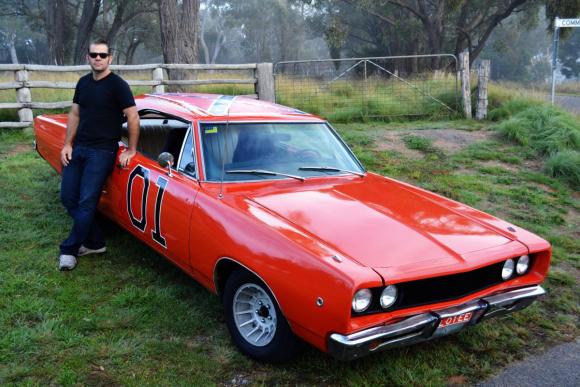 So, my practicality being shelved for a moment, I just thought 'stuff it' and bought that sucker the very day I saw it and it has been one of the best decisions of my life.
I get a real kick out of watching fathers force their children to stand in front of it for photos every time I stop to get fuel. The child has a concerned mature look on their face, whereas the mature adult taking the photo has the nostalgic smile of a child. The innocence of both people in those moments is pretty cool to the casual observer.
However, the greatest thing about buying the General is that it has started a snowball-style adventure that has got more ridiculous with every passing moment.
At the time I had never seen a General Lee in real life. I didn't know anyone who owned a 'movie car' of any kind for that matter. Yet now I have friends everywhere with all kinds of movie cars: The A-Team, Mad Max, Herbie and even a Ghostbusters Ecto-1! And that is just in Australia too mind you.
However it is my most recent exploit that truly takes the cake. You see, I have just returned home from the United States of America where I was invited to attend the 2012 Dukes of Hazzard Homecoming.
This invitation came to me via email purely because I had made cyber-friends with a whole bunch of General Lee owners on Facebook. The community of Hazzard folk (together with the transparency of Facebook) was such that Ben Jones soon became aware of me both as a writer and General Lee owner and so ensured an invitation rolled into my inbox.
The Homecoming was a celebration of the original television series and was really aimed at just bringing a whole bunch of kind-hearted folk together to celebrate a bit of nostalgia.
The event included music, dancing, singing, fireworks, a stunt-show and face-to-face interaction with the entire original cast: Bo, Luke and Daisy Duke, Sheriff Rosco, Deputy Cletus, Deputy Enos and Hazzard Mechanic Cooter. For those who don't know, that role of Cooter was played by Ben who, along with his lovely lady Alma, hosted the event in Amissville, Virginia.
Make no mistake folks, this was a massive event. Tens of thousands of people came to this thing from all over the world and it was great to be amongst it all. The autograph lines were so long that I couldn't help but slip past the 'No Entry' sign on the nearest tower to get up and grab the photo of the volume of people lining up just to show you. I watched the stars sign, smile and interact all day long (for two consecutive days mind you) and can whole-heartedly say that I am impressed with their resilience. They certainly generated a whole bunch of smiles in that process.
A special mention should go to Sonny and Rick (who played Enos and Cletus respectively) as they were the stand-out nice guys for my part – as was Ben Jones of course. Watching Ben interact with the children was great. Like a grandfather regaling stories to smiling faces and eager ears, he was truly at home and the whole Hazzard community was his humble, home-grown man space.
"It is all about good family values and wholesome entertainment," he said to me in a rare quiet moment. "We are all a big family here."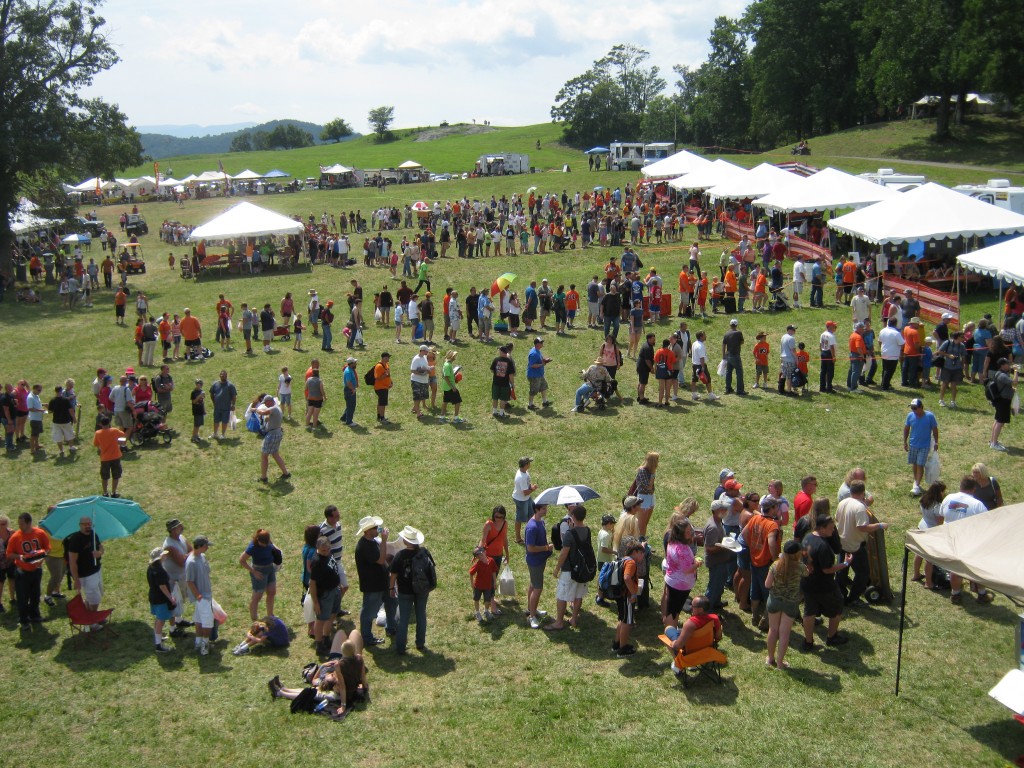 As someone who grew up watching the show, it was very hard for me to play the professional journalist line when all I wanted to do was bask in the smiles of these guys and ask the questions of a fan. In fact… the temptation was too great and I made sure I found my way to John Schneider and Tom Wopat (Bo and Luke) to ask how they make it look so easy sliding in and out of the General (I'm not bad at sliding in … but I'm yet to master the getting out part).
"Yep, getting out was the harder part of it," said John. "But I'm guessing you probably don't have a roll cage in yours for the leverage."
Bugger… no I don't. It goes to show that you can watch all the episodes (or training videos really, aren't they), but unless you are using the right equipment, you may come unstuck. I think there is something in that for at least some of us.
Ben invited me to head up to the Gatlinburg and Nashville Dukes of Hazzard Museums to take a look around. These two venues were Ben's true man spaces as they both house a myriad of memorabilia, each with their own story, memory and another personal addition to the space.
I have to say, I was quite stunned. We didn't get the full range of merchandise here in Australia, so I had no idea how extensive it was. Naturally there were plenty of toys, but I was surprised at the amount of household items like bedding, plates and drapes. It is only now that I realise how grateful I am for places like eBay so I can get hold of some of it for my son (better late than never).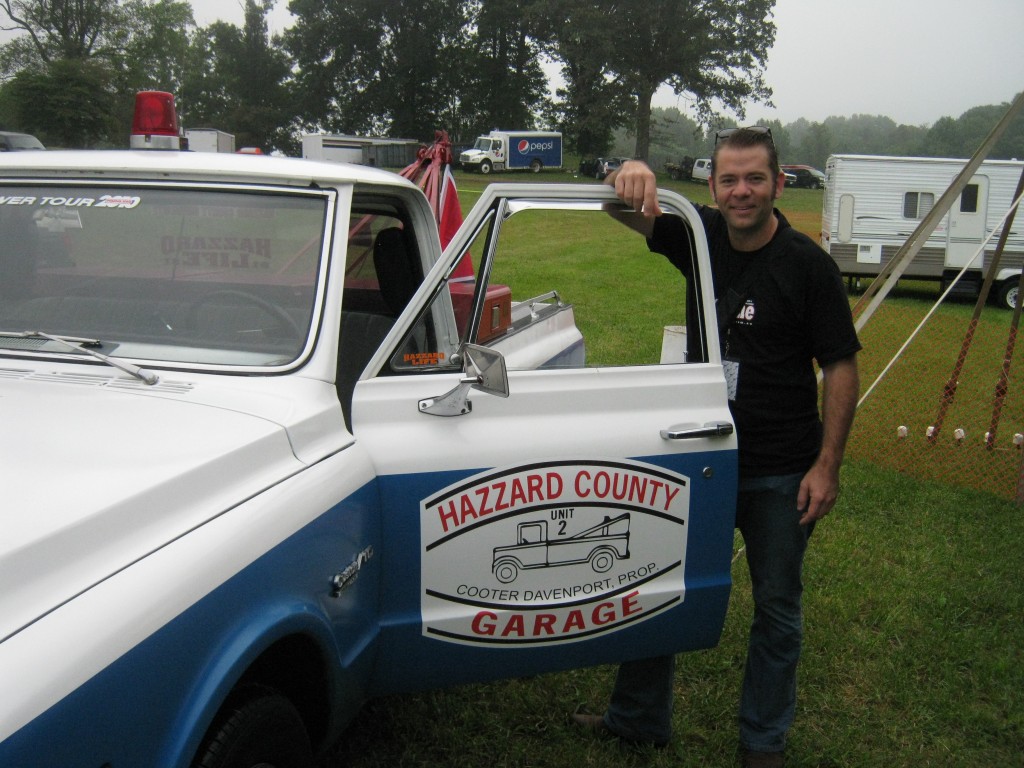 The greatest highlight is unquestionably that Ben has taken the photo of me and my General Lee and hung it on the wall in the Nashville Museum thus adding my life, and my interaction with the show and with him to the historical record of the show and its fans.
As a little footnote, the ManSpace interview I did with fantasy writer Christopher Symonds a few editions back must have rubbed off on me because I've decided to write my own book about the whole Hazzard's trip. I'm not a writer, just a bloke who takes the time to pen stuff like this together for fun.
The message here hasn't really changed for me; take an idea, get off the couch and go find out.
Because that's typically how every day pans out, here in Hazzard County. Yeehaw!