The public's awareness and appreciation for our defence force personnel is heightened when we hear or read the terrible news of a combat death. Equally, in recent times the respect we hold for those who have been awarded the highest honour, a Victoria Cross, has collectively brought our nation together.
However, behind those front page headlines, a significantly larger number of service personnel return home physically injured or suffer with the psychological issues of having served in a combat zone.
These stories about wounded men and women often slip between the cracks.
Thus, when ManSpace recently learnt of a new charity whose intention is to support such returned forces over and above the efforts of the Australian Defence Services programs, we wanted to find out more.
So we turned to Soldier On co-founder John Bale to explain the why, how and role of the organisation.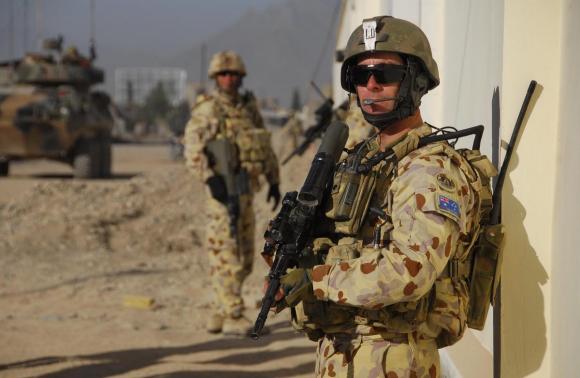 The idea was born from the death of friend
Australia takes care of its soldiers, and in those tragic circumstances where someone makes the ultimate sacrifice for their country, we also care for the families they leave behind. However, there is a large group of men and women who tend to be forgotten by the public and don't receive the same attention – our wounded soldiers.
Captain John Bale joined the Australian Army with schoolmate Michael Fussell in 2002. Both completed their training at the Australian Defence Force Academy and then the Royal Military College. However, soon after graduating  as army officers, the reality of working within the armed forces made itself known when Michael was killed by an improvised explosive device in Afghanistan in 2008.
Following Michael's death, John looked for a way to give back to those mates who survived the blast and others who might be wounded in the future. It was then that he realised there was no easy or accessible way for soldiers or the public to show their support for those wounded in battle.
Reaching out to his fellow soldiers, he enlisted the help of Flight Lieutenant Cavin Wilson, who had been posted in Afghanistan, involved in returning soldiers killed or wounded in action. Together they decided it was time to start an organisation that made sure wounded soldiers knew they were cared for and looked after, and so began Soldier On.
John said that before Soldier On, the issue of wounded soldiers was not something that was talked about much, particularly within the media.
"When a soldier is killed in action, we lose someone who cared about their community and their country enough to put their life on the line. They are celebrated as the heroes they were and people recognise the sacrifice they made."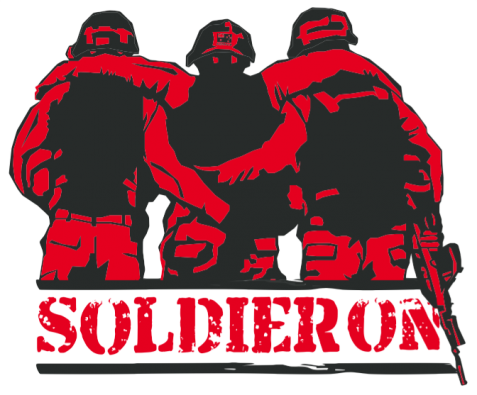 He said when someone is wounded in battle, they lose the ability to continue doing what inspired them to put their life on the line in the first place.
"Often, wounded soldiers may have been lucky to survive, but the life they return home to is usually dramatically different to what it once was.
They are also sheltered from the media, and rightly so, but it means there is a distance between the public and Australia's wounded. That's where Soldier On comes in."
He said the conversation was starting to change within the army, but there were still big steps to be taken in the future.
Soldiers are physically talented men and women, with a set of skills that take years to hone and develop. Once these skills and abilities are taken away, through physical or psychological wounds, soldiers can be left with very little that they consider to be worth living for. Guilt and depression are common in those who survive, wondering why they were left behind; why they survived when others did not.
It is also unchartered territory, with most soldiers who suffer from psychological wounds, such as post-traumatic stress disorder (PTSD), not understanding the symptoms as such.
"What Soldier On is designed to do is combat these issues," John says.
Soldier On was founded on three basic pillars that cover three key areas, Enhance, Inspire and Empower.
"Our work to Enhance is all about ensuring that every soldier returning home has access to the best medical care and rehabilitation possible," John said. "We work to fundraise for new equipment and we are forming partnerships with the best PTSD treatment facilities in the country."
He said the Inspire pillar was about inspiring wounded soldiers, making sure those who are wounded realise they are not alone, that people care about their survival, and that there is no obstacle that can't be overcome if they put their mind to it.
"We do this by supporting wounded soldiers in adventure races and similarly impressive physical feats. This very visual and physical way of showing wounded soldiers how to overcome the difficulties put in place by their wounds is a great way for Soldier On to inspire others."
Finally, John said empowering soldiers to live a fulfilling and rewarding life after their injuries was the most challenging, yet the most beneficial, aspect of what the charity hopes to do.
"We are still developing this aspect of the organisation, but it will mean that soldiers don't lose the rest of their lives to their wounds, and that the sacrifices they made won't extend beyond the battlefield," he said. "We hope that Soldier On will provide training and job opportunities for wounded soldiers, which will help them in other areas of their recovery."