Bush Pubs and Character Tour
I came across Pat Mangan, who operates a tour company which runs farm tours around the world (his main reason for being at Elmore), as well as African safaris and, closer to home, outback adventure tours.
What really attracted my attention was a 16-day outback tour that takes in many of Australia's iconic watering holes and landmarks. Called the Bush Pubs and Characters Tour, I reckon Pat might be onto a winner for those of us who are time poor but yearn to follow some of the early-day Cobb & Co tracks. Mind you, a 27-seat off-road truck sounds a whole lot more comfortable than a stage coach.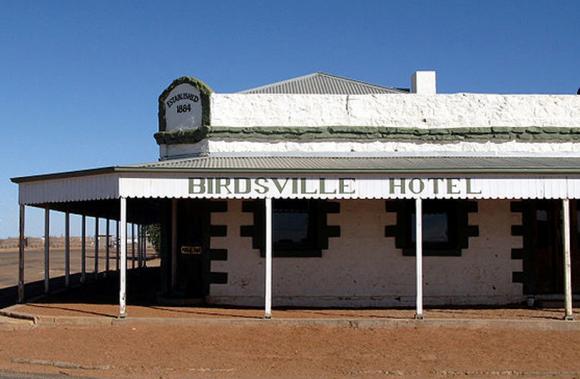 "Australia's bush pubs are an integral part of this country's social fabric, woven with colourful characters that helped shape our vast outback," says Pat.
"Like many of Australia's well known landmarks these humble establishments are icons too. Many have stood the test of time through good times and bad. The pubs chosen are a selection of both iconic outback drinking spots, along with pubs that typify the outback and exude charming character. Each pub has its own story whether it sprung from the gold rush days, was part of the old Cobb & Co network or just a place for weary explorers to lay their head.
"No matter where the pub is and what it is constructed of, each will have one thing in common, characters. The people who frequent these pubs have amazing stories to tell – some rather tall – and bring the outback alive. So there is no better way to be introduced to these pubs and characters than by a Swagman."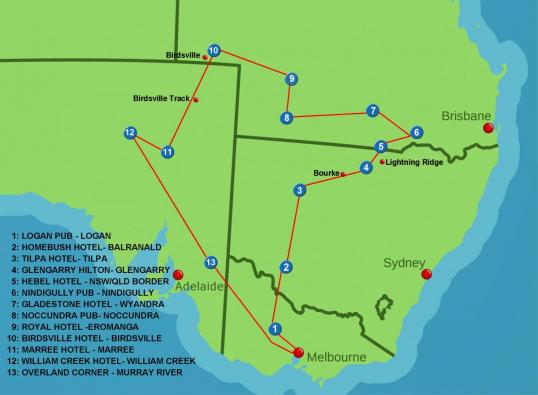 Swagman Tours will be running a 16-day Bush Pub and Characters Tour departing September 2012. They have been running outback safaris for 25 years, so these hotels and characters are well known to many of their passengers.
Accommodation is a mixture of staying at some of the pubs, nearby cabins and a few nights under the stars. There's no time like the present to plan ahead, so email info@swagmantours.com.au or ring 1800 808 491 for more details.