I don't know too many, if any, people who don't like pizza. And if I did, we'd likely not be friends. So when the opportunity arose to get my hands on a portable woodfire and gas pizza oven, you know damn well I said yes.
Tom Gozney, the designer and innovator behind Gozney designed a range of high quality, precast stone ovens and set up The Stone Bake Oven Company to bring them to market in 2010. Designed and made in the UK, the ovens inspired a movement in stone cooking at home. In fact, they proved such a success that the company grew and added Gozney Professional Ovens – a comprehensive range of wood and gas fired stone ovens that can now be found in a great number of the world's leading commercial kitchens.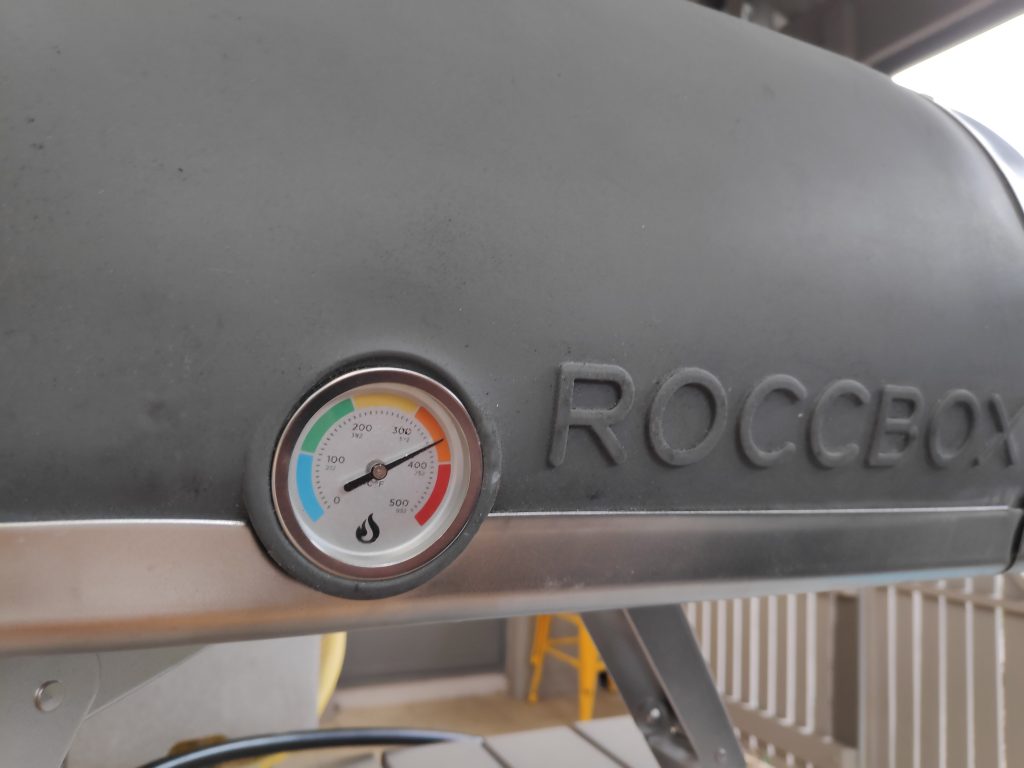 The Roccbox is no joke. It cranks up to a blazing hot 500˚C and churns out restaurant-quality pizza in 60-90 seconds. Yep, imagine having that sort of friend-pulling power in your backyard.
The first thing I noticed was just how heavy the box was. It had me thinking there'd be a million parts to put this thing together. I was wrong. Inside the box is the oven itself, a gas and wood burner chamber (separate), the pizza peel (the flat handled thing you put the pizza on when putting it in and out of the oven), instructions and a recipe book. That's it. And the best part is, there's no assembly required. All I had to do was flip the legs out, screw the gas burner chamber on and hey, presto!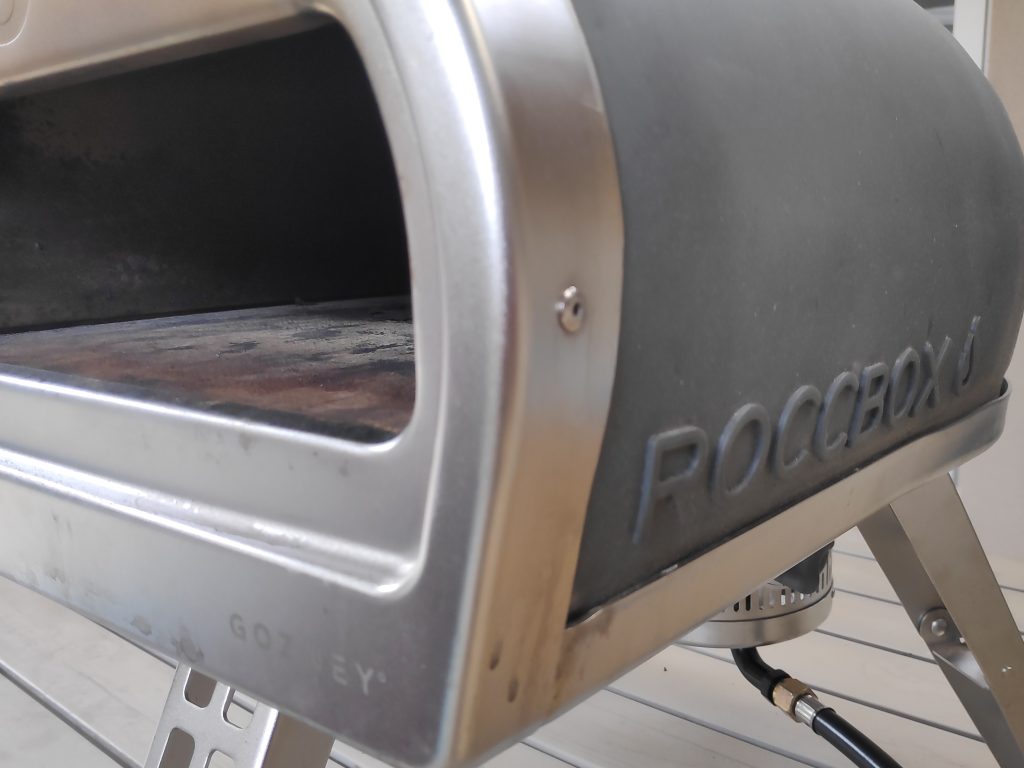 Turns out the oven itself has all the weight in it. And I reckon that's a good thing because it screams quality build. I've had a go at some of the metal pizza ovens and they're pretty flimsy at the best of times. The real stone floor combined with the layers of insulation creates the weight and make for the perfect cooking conditions inside this pocket rocket.
All that insulation makes the oven safe to touch too, which is perfect for those with curious little humans running around the place.
Now let's get down to brass tacks.
I connected the gas burner chamber because I had a gas bottle handy and didn't get around to picking up some kiln dried hardwood. The crew at Gozney suggest beech or oak though. Check out how easy it is to use the woodfired feature here.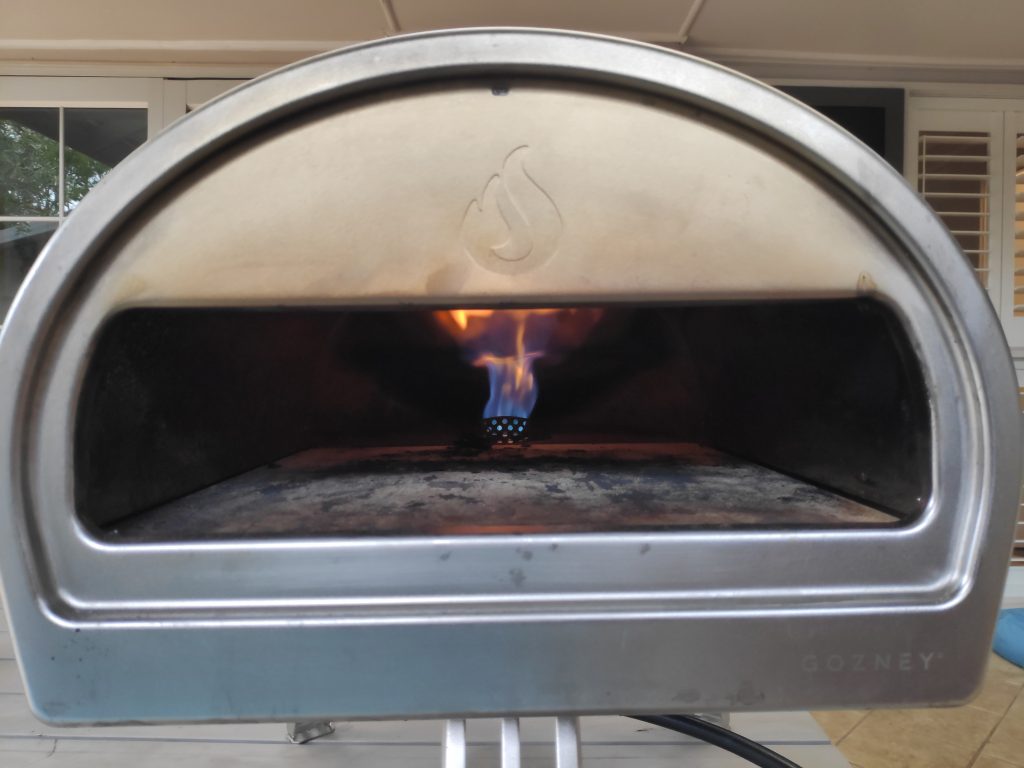 Following instructions, I attached the gas bottle to the Roccbox and got it going with ease. Just like a traditional stove or barbecue, the amount of heat and flame can be regulated with a dial on the side of the Roccbox. Then the waiting game begins. It takes around 15-20 minutes to reach 300˚C which the instruction book indicates is perfect for cooking your pizza in around 90 seconds.
During that time you can drop your favourite toppings on either a homemade or store bought base and begin to froth at the deliciousness that awaits.
Now when they say it cooks in 90 seconds, they actually mean 90 seconds.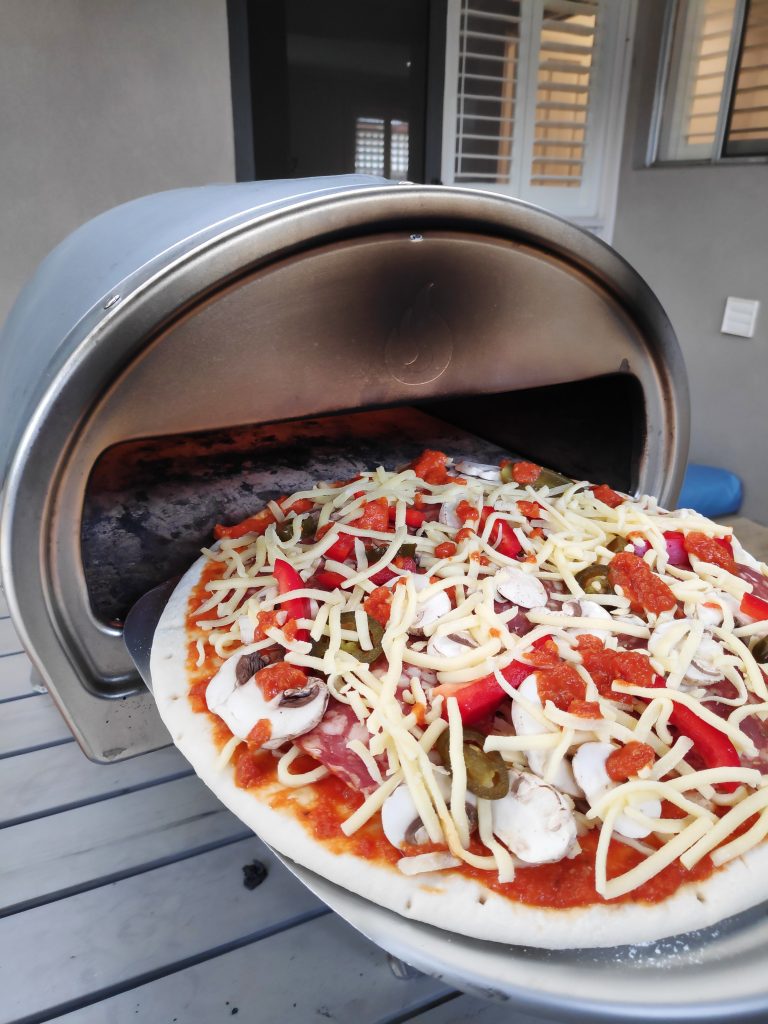 Using the pizza peel, I slid the pizza in, watched the cheese melt faster than Usain Bolt hits top speed and waited around 60 seconds to turn it (which admittedly was a little too long). Once turned, another 30 seconds was all the first pizza needed to be done.
The base was dry (in a good way) and had some nice colour while the top looked like seriously good restaurant-quality pizza.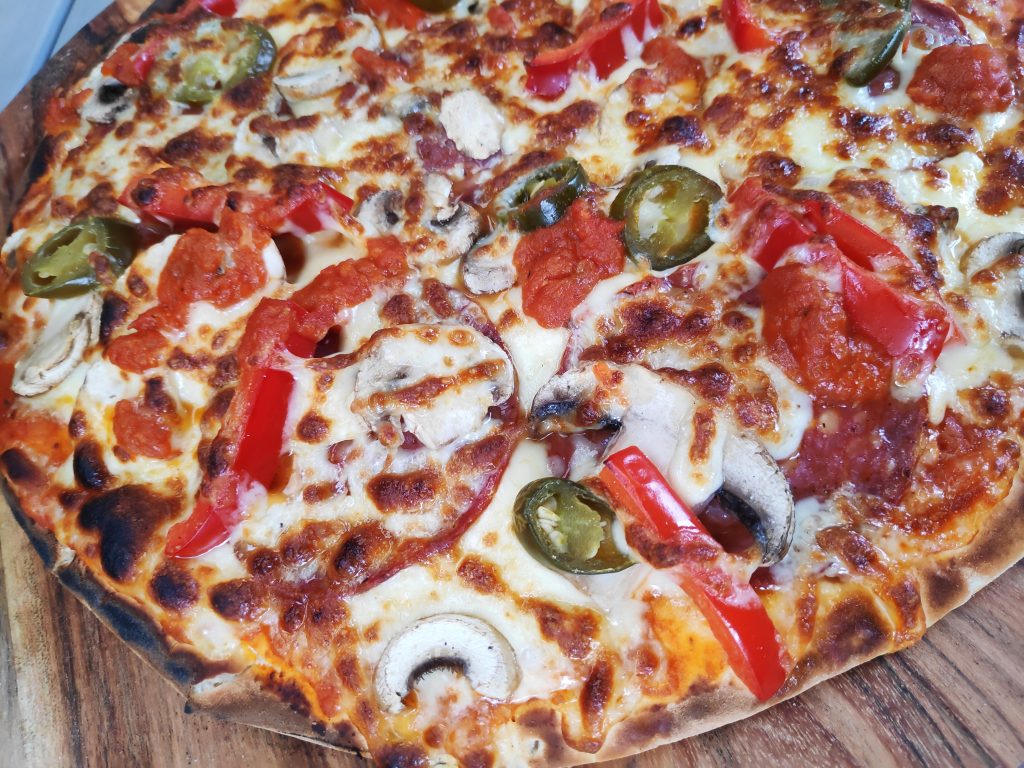 It was love at first bite.
To finish up, you just turn the heat off and let the oven cool down before disconnecting the gas bottle. Easy!
While the Roccbox isn't cheap (RRP $899), it is quality. And I love when a product delivers exactly what it promises without fuss. It's easy to set up, can be taken camping or wherever else you need it to be and it actually looks pretty cool too.
And while I didn't get a chance to cook with wood, I imagine the taste would be even better. You can also use the Roccbox for a whole bunch of things you'd normally put in your oven. Just check out some of the recipes here.