The Seriously Shiraz festival returns to the Grampians region from August 30 to 1 September.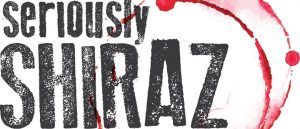 The annual festival invites visitors to taste, explore and enjoy the region's distinguished wineries and signature, award-winning varietal, shiraz. A jam-packed program of 24 events across two days will see festival goers participate in masterclasses, experiment with unique tasting experiences, revel in family activities and sway to live music.
Around 200km from Melbourne and an hour drive from Ballarat, the Grampians' picturesque surrounds provide the perfect backdrop for fathers, friends and family to immerse themselves in all the festival has to offer, with acclaimed wines and local food just the beginning.
"We are thrilled to present the Seriously Shiraz Festival 2019, which is not only a flagship event for our winemakers but a celebration of the world-class offering of the Grampians region," says Grampians Tourism CEO Marc Sleeman.
As one of Australia's most historical wine regions scattered with dozens of boutique wineries, Seriously Shiraz showcases the distinct flavours and achievements of individual producers, with local wineries such as Best's Great Western, Grampians Estate, Mount Langi Ghiran, Seppelt Great Western, Fallen Giants and Mountainside Wines celebrating their recent 5 red star ratings by James Halliday's Wine Companion 2019.
"The Seriously Shiraz Festival highlights the fine wines produced in the Grampians region and allows visitors to experience the exquisite natural beauty and warm hospitality found at our world-class wineries and cellar doors" says Grampians Winemakers Association chairman Leigh Clarnette.
Kicking off on Friday night and running through to Sunday, the program boasts a diverse line-up of events across ten different locations. Highlights include:
o Mount Langi Ghiran Rare access to the Museum cellar with a guided tasting at Top Flight
o Grampians Estate Vertical tasting of vintages at the Streeton Reserve Shiraz Masterclass
o Mountainside Art exhibition and presentation, 'The Journey to a Wine Label'
o Clayfield Wines Masterclass and vertical tasting of Clayfield Grampians Shiraz vintages
o Clarnette Ludwigsen Dinner with the winemaker
o Best's Wines Blending session
Whether your dad is a wine enthusiast, novice, or just looking for a great excuse to get away from the hustle and bustle of the city, Seriously Shiraz has it covered with a series of events on Sunday to ensure a fun-filled Father's Day is had.
Father's Day events include:
o Grampians Estate Father's Day Sparkling Shiraz Masterclass
o Montara Father's Day Afternoon Session with Live Music
o Seppelt Wines Father's Day activities, live music, petting zoo, hole in one competition & dad friendly games
o Pomonal Estate Festival Day & Father's Day with live music, kids' activities, local art & a local market
Home to some of the best producers in the country, wine lovers can learn the process behind the region's distinctive peppery Shiraz, discover how winemakers are experimenting with new techniques, and taste the diversity of varietals the region is known for.