This retired pilot has found solace in his second love: woodworking. So much so that he has decided to build his own workshop from scratch. Callum Fitzpatrick caught up with Phil Lanarch to see how the project is progressing.
Like many retirees, Phil Lanarch realised that when his working life had come to an end, he would need to find a new interest to fill the void. It's inevitably an issue that many blokes are faced with when they head into their 60s, but luckily for Phil, he had always been a keen woodworker. So when he arrived at a point in his life where time was an abundant luxury, he decided to bring his favourite hobby to the forefront of his life. What's more, it has enabled him to remain productive in his free time, which has helped him ease into the transition.
The thing is, Phil has never been a character to do things in halves, so instead of simply converting a shed or garage into a woodworking space, he opted to go all out and have his own workshop built from the ground up.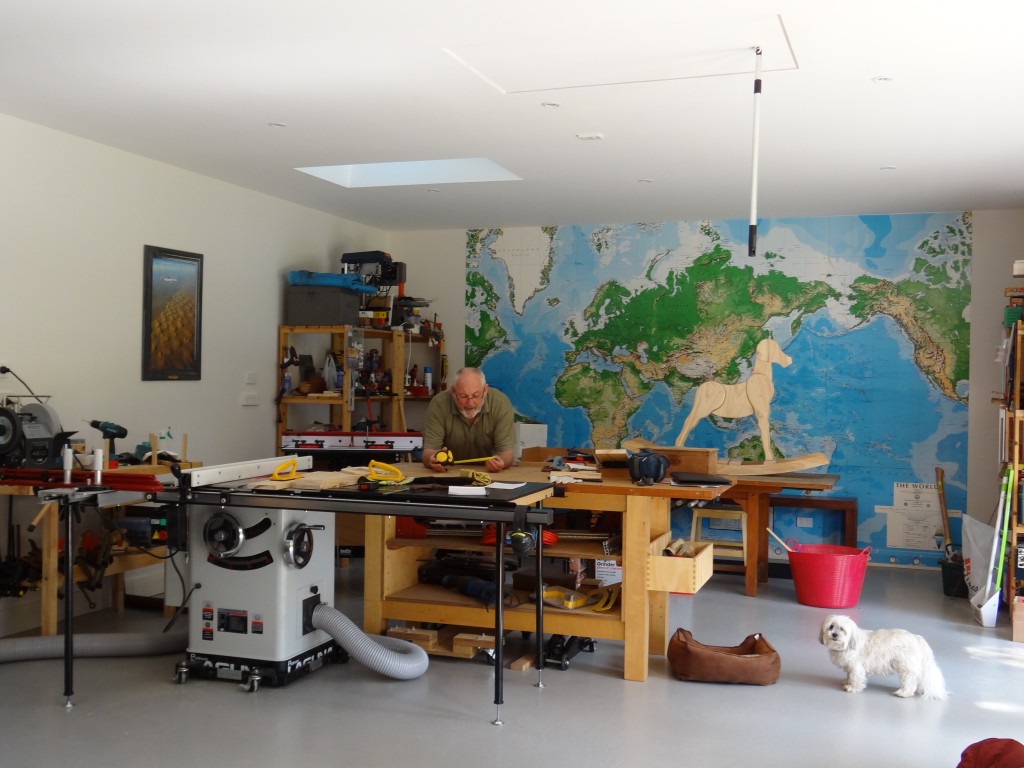 Being able to start a project with a blank canvas isn't an opportunity that presents itself to everyone, so we at ManSpace Magazine wanted to discover whether it was worth knocking down the old garage or shed in favour of starting completely afresh.
Phil, originally from Melbourne, worked throughout Asia as a commercial pilot from an early age – he was based in Hong Kong, but spent a lot of time in China, Japan and Taiwan. Although he had tried his hand at carving a few bits and pieces, it was in Hong Kong where his love of woodworking really came to fruition.
"Before I went overseas I had a play around with woodworking, but it wasn't until I met my brother-in-law in Hong Kong that my interest increased and I really got into it," Phil recalls.
"When I retired, I saw an opportunity to finally put some time into it. But I also found out that creating my own space wasn't as easy as it looked. What started off as a small project got a bit out of hand! There were parts I hadn't planned for, but just ended up happening."
Phil is the first to admit that even though woodworking might be his biggest passion in life, he's still learning. He does it for the pure enjoyment of it.
"I haven't done any formal training in woodworking, but I've always had a knack for making bits and pieces now and then, and I think my skills will improve with time," he says.
"When I'm at home, this is generally where I like to spend my day. I think the majority of retired pilots I know would rather be drinking beers or travelling the world, but I'd prefer to be doing this. I haven't been on an aircraft since I retired six years ago."
So with some research, a little wisdom taken from the local woodworking club, and a bit of guesswork, he was on his way to having his own fully-fledged workshop, complete with an impressive garage and attic storage space.
"A lot of the planning was mainly just common sense. I didn't really have anybody to give me any advice. A lot of American magazines had articles about how to set out your first workshop, but I couldn't find much in Australia," Phil says.
"A key consideration was to make sure I was maximising the space I had. That's still a big aim of mine – I have storage space upstairs, but I want to make my own shelving, benches and overhead cupboards in the workshop."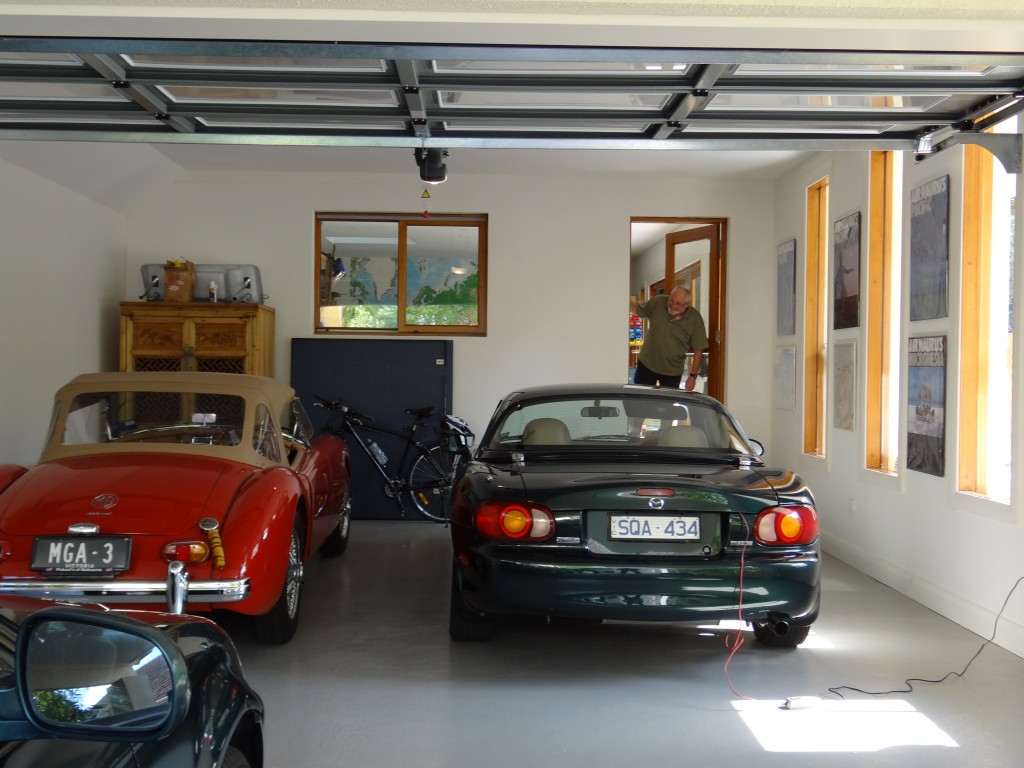 Although the space also doubles as a function space for entertaining friends (he says it was the only way he could keep the wife happy), there are little details throughout the building that set it apart from your traditional shed or garage. The most striking of which has to be the power points he had installed on the ceiling – this makes sure that wires aren't a nuisance or a safety issue when using machinery and power tools.
After the shell of the building was in place, it was just a manner of kitting the new space out with a whole manner of machinery.
"I started reading up on it and I realised that there's really no limit to the tools or machinery you can have. Whether it's a planer, a sanding machine or a dust extraction unit, they're all easily available. I have a few bits that are new, but most of my stuff is second hand."
You can't miss the huge map of the world emblazoned on the wall – something Phil wanted to remind him of his early years, and give him perspective on the world.
"I've always loved huge maps and always wanted to put one up somewhere, but didn't have the space. I love that feeling when you go into a travel agency and you see one of these on the walls. It just reminds you how huge the world actually is," Phil says.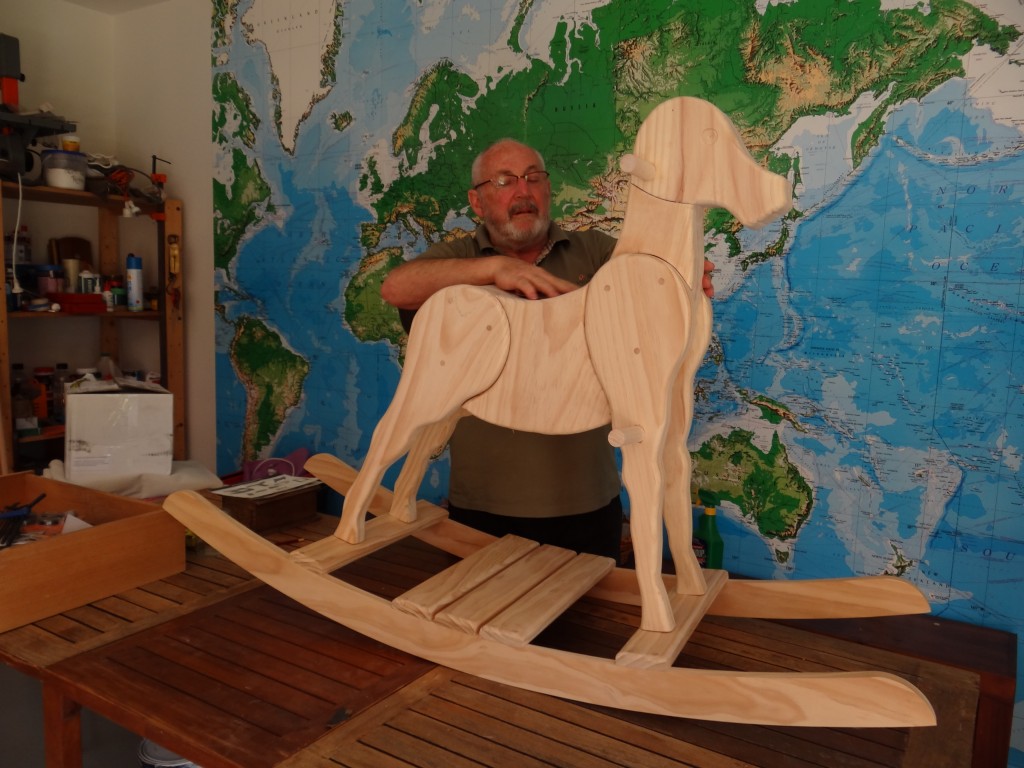 "It's good to come out here, look at the map and say 'I remember that place' and reminisce a bit. I miss being a pilot – I think about it every day, but I have to say that I was very fortunate to have had that experience. I'd hate to have been somebody who despised their job their entire life and just looked forward to retirement to get away from it all.
"I also have family around the world – I have a daughter in Los Angeles and a niece in Vancouver – so it's nice to picture where they are on the map and think of them."
It's clear to see that Phil is a family man. Indeed, they have even provided motivation for many of his woodworking projects.
"I built a rocking horse for my grandson's third birthday and I look forward to building some toys for him as he gets older. I'm also working on putting together some nice timber flywire screens for residents in the local area," he says.
"I think it probably comes from my younger years – I had a grandfather who worked on ships and made all sorts of stuff for us when he was in the engine room. They were things we cherished as kids. I think that it would be nice if my grandkids can say in 40 years time, 'my grandfather made that for me'."
Although he may classify himself as a keen hobbyist and not a professional woodworker, Phil says that his days as a pilot have given him a keen eye for detail.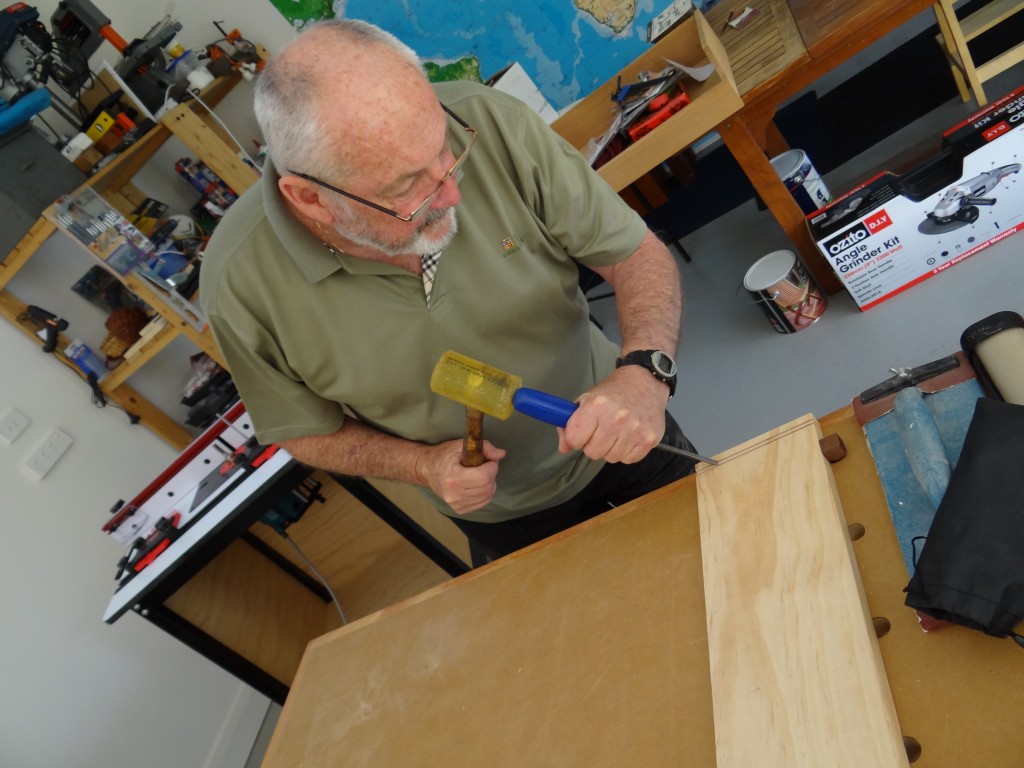 "I like things done properly and I'd like to think I'm an appreciator of quality. I'm not sure if there's necessarily a relationship between being a good pilot and a good woodworker, but there could be.
"Also, my father-in-law from my first marriage was a general handyman and he pointed me in the right path. I honestly didn't know which way you turned a screw or a bolt until he showed me. I learned a lot from him. Most importantly, he taught me to be patient and to ensure a job's done properly.
"I have always been impressed by anyone with a craft or a talent. I don't think I'll necessarily achieve the quality of what some other people are capable of producing, but I'm going to enjoy trying."