Living in a remote area of Australia is rough stuff, and no one understands this better than the locals of Cow Bay in far north Queensland. Dimi Kyriakou chats to Bob Perry about what goes on in and around his 'shed of necessity' in this tropical town.
As Bob Perry picks up the phone for our interview one quiet afternoon, I am immediately greeted with the roar of a generator that powers his home in the background.
"Hang on a sec while I pull up a milk crate and move away from the generator, now that I've got some mobile reception," he yells into the receiver. "It's pretty hard to get a gist of this place from over the phone."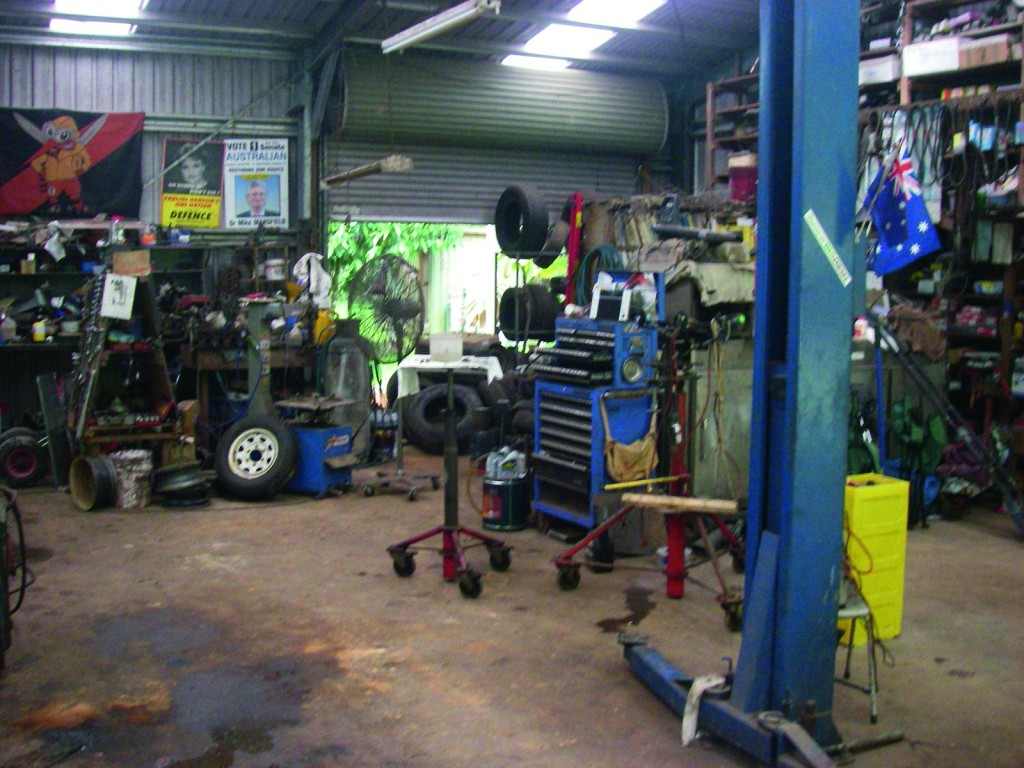 Pretty hard, but I'll try. For those who haven't heard of the name before, Cow Bay is a tiny town in far north Queensland – and when I use the words 'tiny' and 'far north', I mean them. Hovering around the population mark of 700, Cow Bay is buried within the trees of the iconic Daintree Rainforest about 60km north of Port Douglas.
Speak to any tourist officer and they'll tell you that Cow Bay is home to one of the most beautiful beaches on the Daintree coast, framed by rainforest vegetation and the ideal place for a peaceful holiday. The Bay certainly has its fair share of perks – after all, the freedom of living in a town with no traffic lights, no dress code and no police (within a 40km radius anyway) is what has drawn many members of the Cow Bay community to this tranquil part of the world in the first place.
Take Bob, for instance. He originally hails from Victoria, where he was born and raised in the country town of Nagambie. He was a farmer there until his 40s when he decided to up sticks and, wife and kids in tow, work his way around Australia until he found the best place to live.
And that just happened to be Cow Bay.
"It's a nice place to live, mate," Bob says. "There's no crime and there are no policemen. You can actually go to the pub and have a cold beer without wearing your rear view mirror out on the way home.
"If we have any trouble, which you do – there's always a little bit of trouble somewhere – they'll send someone up from the Mossman police station to sort it out. We've even got our own medical nursing sister here and she has nearly 1000 people from the area on her books."
But it's not all sunbaking on the beach and nice walks through the rainforest for these locals. Life in Cow Bay is no picnic, as Bob can tell you.
"I've been here a long time and I've seen a lot of people come and go.
A lot of bright-eyed people come here thinking it's a wonderful place to live and they last about three or four months and they're gone. It's a bit tougher than they think."
When the Perrys first stumbled across this tropical wonderland, they initially took over the local caravan park come general store and then the RACQ service depot. After about five years Bob sold the caravan park and, deciding he didn't want to leave the area (when you find the perfect place to live you stick with it), bought a block of land over the road from the pub. It was here that he put up the key to his survival in Cow Bay: a shed. Bob's been the local mechanic and 'Mr RACQ' ever since.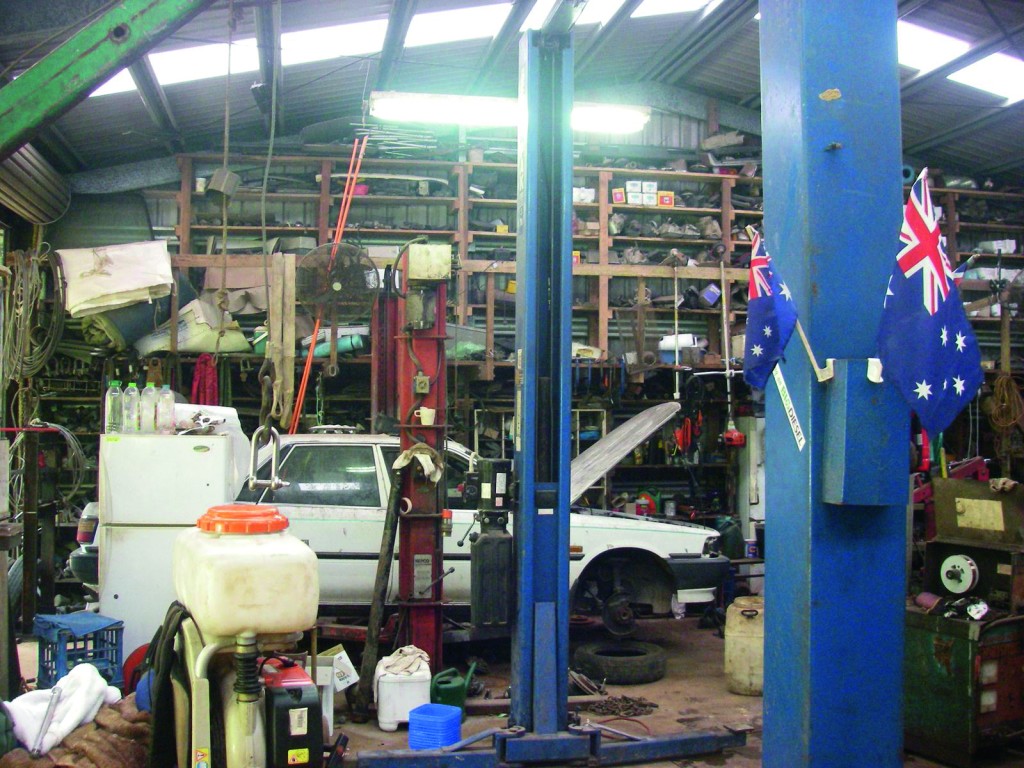 "I've spent the last 18 years helping tourists and locals to keep their wheels rolling around. And bloody hell mate can they get into some tangles," he says.
"So my shed has developed purely from necessity. We had to have a place to service the motor cars and store all of the gear you need to keep them going. I'm a bit of a magpie and won't throw anything away, and a lot of cars come up here and die because they've reached the end of the road.
"The hippies turn up and don't have enough money in the pocket to buy a new radiator, or a new fan belt, or a new tyre, so they dump the car. I've taken about 400 cars to the tip, and I always pull the good bits out and re-use them to keep another one going."
When Mr RACQ isn't busy rescuing hippies from their broken down Kombi, he's driving around town selling bottles of gas. The reason for this is due to, as Bob so eloquently puts it, an "act of political bastardry". This particular area of mainland Australia was withheld the right to mains power which, of course, makes switching on lights a tough task.
"People need gas for hot water or cooking, and a lot of them still use gas for refrigeration, which is very expensive because you've got to keep the beer cold. But that's got to happen; that's what it is," he says.
"So to be able to afford to run a generator 10 hours a day, I developed a way to make proper bio-diesel. My daughter got half a dozen different recipes off the internet, I then sieved out the bulldust and cobbled together the good bits. Now I run my generator for the workshop on bio-diesel, my wife's Land Cruiser runs on it and I've got two little trucks for the gas deliveries that run on it too. In the last five years I've have made and used nearly 70,000 litres of bio-diesel."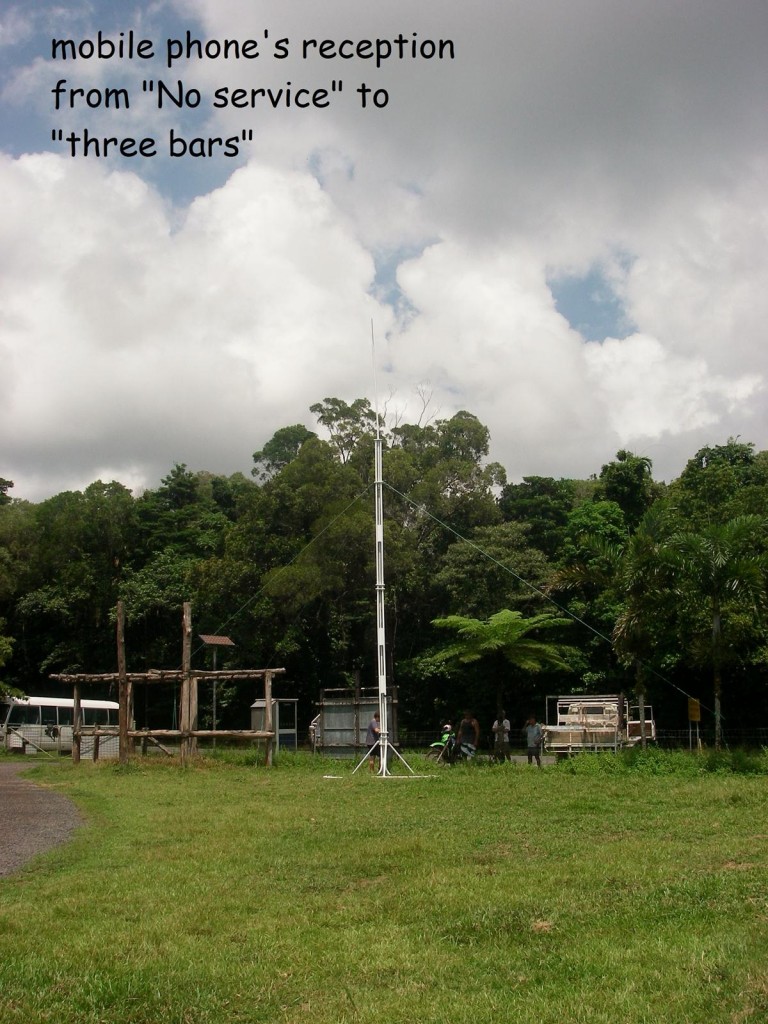 The other project that was more or less forced upon Bob is also related to the lack of mains power. The entire Cow Bay community has had to install solar power, following a promise of generous subsidies from the government. But with 270 rain days a year, they're fighting a losing battle.
"We get about 12ft of rain every year; that's 144 inches in the old talk and about 4m in the new talk. The little bit of sunshine we get is supposed to be stored via the solar panels in these deep cycle lead acid batteries, which need to be nearly fully charged to get a good life out of them," he says.
"Obviously these batteries aren't getting charged properly and they're wearing out a long time before they should. As I go around from house to house delivering bottles of gas, I'm seeing all of these bloody batteries around people's houses, under their carports and up against their clotheslines."
It's a fairly pricey decision to get them removed, as each battery weighs anywhere between 50-60kg. So the obvious solution for Bob was to put a little Hiab crane on his truck and pick up the batteries on his rounds.
"I was going to flog them off to the recycling yard, but first I had to have a stickybeak to see what's left inside them because I could get them apart easily. I washed the lead with another little self-contained machine I made – an old cement mixer that lashes around some recycled water and the clay that holds these batteries together. It all dissolves in the water and the lead stays in the barrel of the cement mixer. So you've got clean, washed lead to melt down. And they make beautiful sinkers, which I now flog off to tackle shops and fishermen. Is that value adding or what?"
I think by now we have established the resourcefulness and ingenuity of Bob Perry, and this all leads back to the beating heart of his work at Cow Bay – his shed. While most blokes turn to their backyard shed for a space to relax or work on their favourite hobby, Bob has created his shed purely out of necessity. It's such an essential part of his life that it takes pride of place on his block of land and is privy to certain benefits that his house is not – namely space, walls and doors (locks are optional).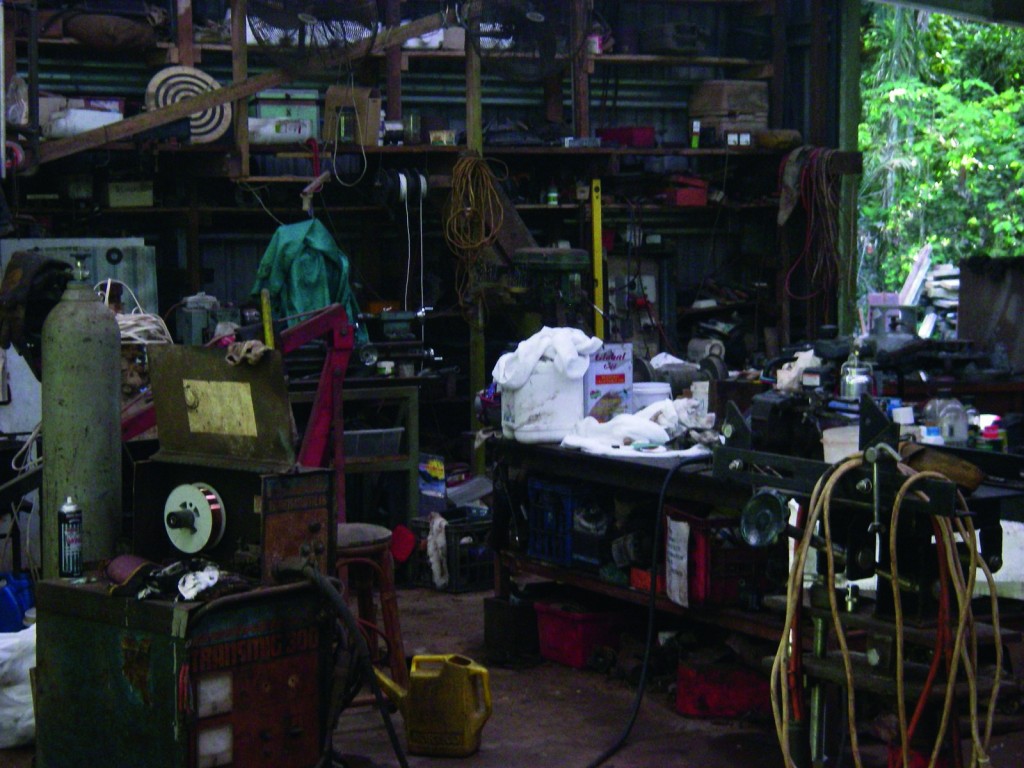 "My shed is very important to me. It's everything here at the moment. I'm thinking about putting an extension on the back to make it bigger," Bob says.
"It has five roller doors on it and a side door. It's about 13m by 12m, so it's a lot bigger than my house which is only 9m by 9m. My wife and I live in a humpy out the back, under a tarp roof, with no doors and no walls and no windows.
"We're in a cyclone area and the whole lot could get blown away, but that shed isn't going to. We built that properly. The humpy might get blown away but we'll stand her up again; she's not a problem."
With alternative fuel and power needs taken care of, Bob has already turned his attention to a new project. It has to do with the shaky – at best – mobile reception up in Cow Bay, where signals struggle to make their way through the thick rainforest below.
"I've built this mast out of PVC tubing and put an aerial on top of it. When you plug into the aerial you go from no signal to three bars on your mobile phone," Bob says.
"Now we're working on a repeater that we can plug into the aerial that will go into a person's home so they can have their mobile phone and wireless internet in their house without too much hassle. I've got the aerial made and am just getting a bit of feedback from the public to see what they think."
From an outsider's point of view, it seems that the residents of Cow Bay would struggle without the help of one Mr RACQ. Bob, of course, brushes off the compliment ("They think I'm mad!") and admits that it doesn't look like their way of life will be changing any time soon.
"Mate, we've just had the State elections up here and old Can-Do Campbell Newman said they'll fix up our problems, but I'm still running my generator. So I guess that answers that question."
In the meantime, Bob's shed of necessity also caters for one of the greatest needs of any bloke living in Australia: the beer fridge. It's also, without a doubt, the most prized possession in his space.
"Usually there are about five or six blokes sitting on milk crates around my beer fridge for an hour before we get to the pub. We get together every couple of days, after a hard day's work. We're actually solving all the problems of the world. Maybe if they got some milk crates and a beer fridge at the United Nations 'shed' in New York, they might get it right," he laughs.
"I'm talking to tourists from all over the world every day; people who lock their keys in the car and get flat tyres, all that sort of stuff. I can only speak the one language – and that's Australian – but I have great fun talking to all of these people.
"I really enjoy that part of the work, and I enjoy being self-sufficient I suppose. Like I said, it's all come from necessity, but I wouldn't have it any other way."