I've always been a little hesitant to jump on the smartwatch bandwagon. I felt as though we were already connected to the digital world enough. We have smart phones, smart TV's, smart lights and even cars these days, so a watch always felt a little excessive. But I came around to the idea of it during lockdown when long daily walks became the norm and I wasn't too keen on bringing my phone with me everywhere to track steps and look at maps.
Might sound ridiculous, given we take our phones everywhere, but given their size and weight these days, they feel pretty cumbersome while wearing workout gear.
So after some research I landed on the snazzy Suunto 7, that targets people with an active lifestyle. Having two dogs now, it turns out an active lifestyle is a non-negotiable. Without it they'd be pretty cranky.
The Suunto 7 is easy to set up. I simply charged it up, downloaded the Suunto app and they synched instantly. You're asked a bunch of questions around the likes of whether you're happy for the watch to access things like your contacts, calls etc. and then you're pretty much ready to roll.
If you're into petite watches with a small face, this probably isn't for you, as it does take up a decent amount of landscape on your wrist. Thankfully for me, that's always been a must-have when buying a watch. Once you catch a glimpse of the display and realise you can view the likes of offline maps on it, you can really begin to appreciate its size.

You can also swap out the bands to make it suit any occasion with a bunch of 'sporty' and more stylish versions available.
Four buttons adorn the watch face. The top left is the 'home', all-app button, while a Suunto app button, and two other programmable buttons exist on the right hand side.
Given my limited experience with smart watches, I had read the two-day battery life was quite the feat, and on most occasions I've gotten a day and a half to two days out of the watch, so that's a bonus for when you're out and about and either forget to charge it or haven't got the amenities to do so.
The outdoorsy-type
It's pretty obvious that Suunto is targeting the active, outdoorsy-type with this watch. It provides the ability to track your exercise accurately with 70+ sports modes, GPS and wrist heart rate sensor. You can also quickly check your daily steps and calories on the watch.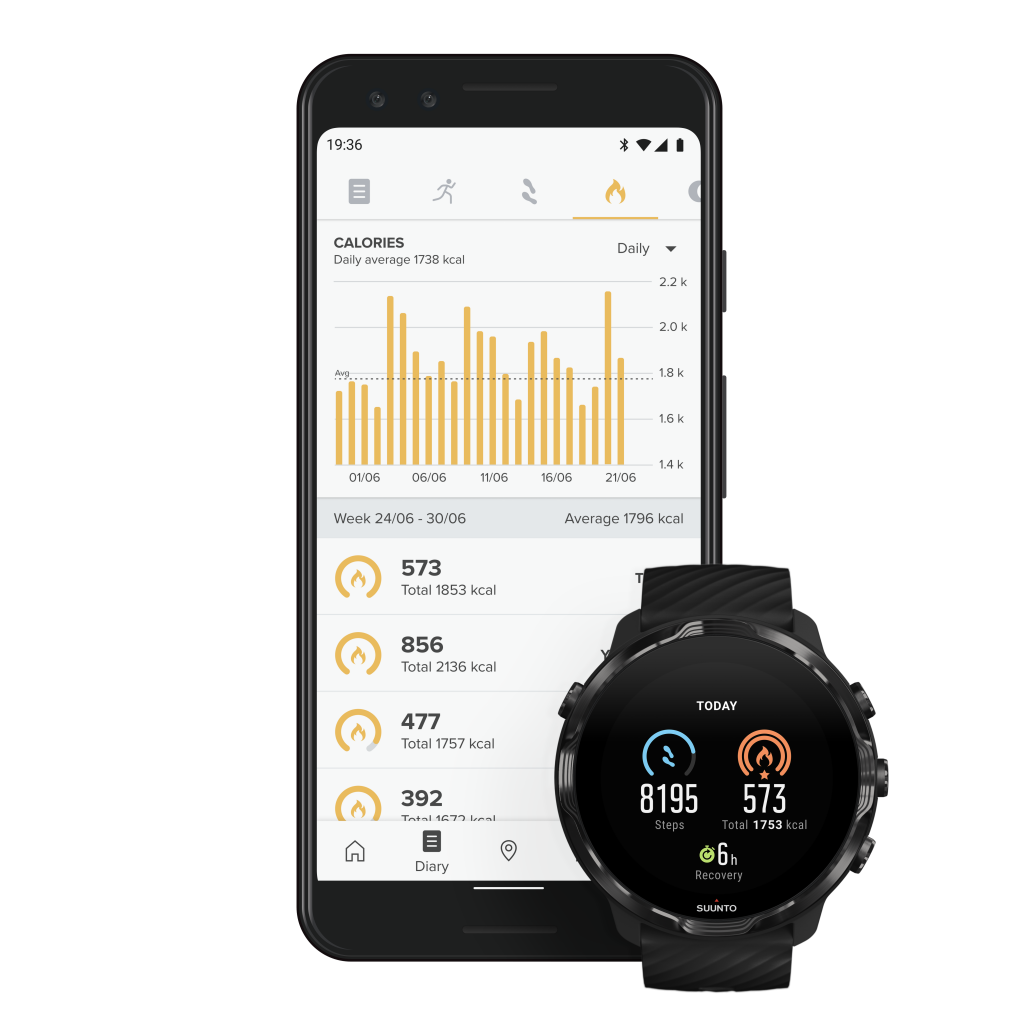 For those who want to take it a step further, you can also share your exercises in the Suunto app or on major sport services like Strava, Endomondo and TrainingPeaks.
One of the gripes I'd read about online when the watch was first released was the need to download two apps in order to get the most out of the Suunto 7's fitness tracking. You needed the Suunto app and Google Fit. The Suunto app will display things like duration, pace, heart rate and speed; however, Google Fit is needed to see things like calories, steps and sleep. Thankfully an update in August means now all of that data can be recorded on the Suunto app.
Another nice feature is being able to connect your headphones to your phone and change your music from the watch. This is especially handy if you're running or have your phone in a backpack.
Cover new ground
One of the coolest things about the Suunto 7, in my opinion, is the GPS, tracking and map functionality. Not only does it track your movement but it can actually help you find new ground to discover.
The free offline maps can be downloaded for the areas of your choosing and will update while the watch is on charge. It's the Heatmaps though that really got my tick of approval.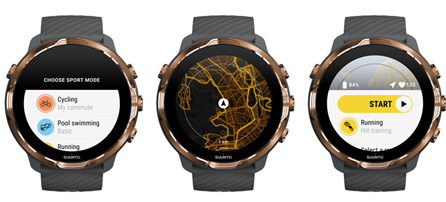 The Heatmaps highlight the more frequently traversed paths of other Suunto users by defining the tracks with an orange or yellow path. While not super handy around my area, I can imagine it'd be a real winner for those into trail running or hiking. The Heatmaps effectively help you chart a well-trodden path, to ensure you're on the right track and an remain safe.
For everyday use
So while the Suunto 7 is built with the outdoorsy-type in mind, it doesn't discriminate and more than caters for everyday use.
Not only does the watch look smart, it feels like a quality bit of kit and can be customised to any occasion thanks to the interchangeable bands and face themes.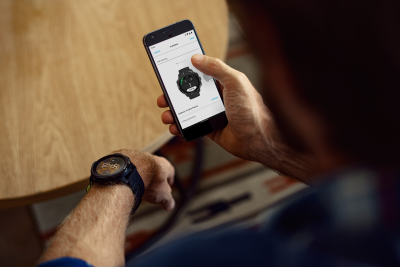 For those who love nothing more than being connected to the digital world, this smart watch has you covered.
Suunto 7 is powered with Wear OS by Google, making it easy to stay in touch with your favourite apps, see your next meeting or to-do list, easily check calls and quickly view incoming messages.
You can even pay for things by holding the watch up against card readers.
Keeping up to date
To top it all off, just as you do with your smart phone, you can make sure your Suunto 7 stays up to date through Wi-Fi connectivity, making it easy to update software and download new features.
Suunto 7 at a Glance
Weight: 70g
Bezel: Stainless Steel
Watch Case: Reinforced Polyamid
Strap materials: 24mm Strap (available in assorted silicon, leather and textile
Navigation: GPS, Glonass, Galileo
Battery Life: Up to 12 hours in GPS tracking mode or up to 48 hours in daily use (Actual battery life may vary considerably depending on settings, applications, and many other factors.)
Water Resistance: 50 metres
Operating system: Wear OS by Google™
Processor: Qualcomm® Snapdragon Wear™ 3100 Platform
Phone support:  iOS and Android