Phone mounts are the norm today for almost all motorised vehicles. It's now the norm for all vehicles after SP Connect has introduced the Moto and Bike Phone Mounts, the quickest and easiest ways to mount your mobile device on a bike.
You can now ride your bike while having your phone at your fingertips helping get you from A to B, take calls or keep tabs on your riding stats.  All mounts can hold most Apple, Samsung and Huawei devices as well as a universal option for all others.
Unlike its competitors, the SP Connect's CNC machined aircraft-grade alloy bracket will ensure your device goes on and stays on, keeping it protected no matter how big the pothole.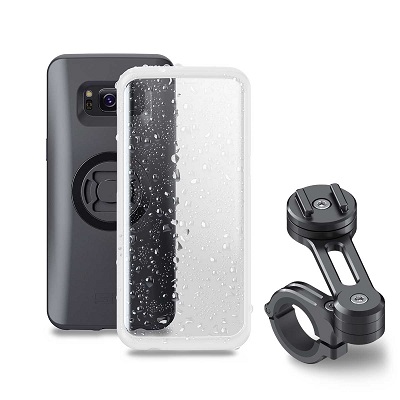 The SP Connect Moto Bundle has mounting solutions for every different kind of handlebar from sports bike to cruiser. It's equipped with three different adapters, vibration dampening and a weather cover so you can use your phone on the go with ease.
Its counterpart, the SP Connect Bicycle Bundle is made with every type of cycling enthusiast in mind with stem, clamp and bar attachments which let you use your phone no matter where you're riding. On top of that, it of course comes with a weather guard.