Victa, Australian garden and lawn care company, has unveiled a range of affordable and lightweight 18V products including a dual battery mower, single battery mower, blower and line trimmer combo and a mower and blower combo.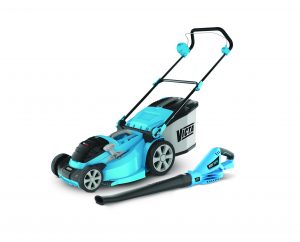 The Victa 18V dual battery mower offers brushless motor technology, quieter operation and best-in-class performance all while weighing less than 14kg.
Soft-grip handles make it easy to manoeuvre and suitable for residential yards and lighter garden jobs while the lithium-ion technology makes it much quieter and reduces vibrations.
The Victa 18V lithium-ion blower and line trimmer have come together to create the newest Victa Combo. The blower has a maximum air velocity of 245km/h and fan speed of 18,000rpm which is ideal for medium-sized jobs.
The blower incorporates a lightweight streamlined design that's easy to control and operate with five air velocity speeds while the line trimmer's pivoting head can easily change from trimming to edging.
Brushless motor technology is again used in the 18V single battery mower which reduces weight while a high-performance blade delivers a quality cut. The mower will be available for purchase in December, right in time for Christmas.