Ever wondered what it takes to be a top athlete? And then what life's like when you've made it?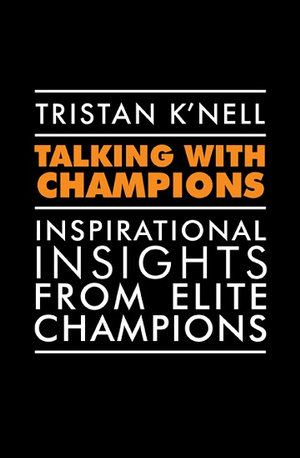 In his latest book, Talking with Champions, author Tristan K'Nell shares interviews with some of the finest athletes across Australia and New Zealand as well as several international champions.
From professional NRL stars, Aussie cricket legends to V8 supercar drivers, 'TK' takes the essence of each interview and distills the elements that makes each person a champion.
With some of the biggest names in sport, this collection of interviews, quotes and tips is bound to provide inspiration for anyone who wants to know what it takes to be successful in their chosen field.
Tristan collects insights from many sporting legends, including; NRL star Jonathan Thurston, Australian basketballer Shane Heal, the first Australian to beat Anthony Mundine in boxing – Garth Wood along with former Wallabies and Brumbies rugby union player Clyde Rathbone and many more.
Talking with Champions, New Holland Publishers RRP $29.99 available from all good book retailers or online www.newhollandpublishers.com.