Home isolation has become the 'new norm' admist the COVID19 pandemic and while people have been hoarding supermarkets for months worth of food and supplies, others are bunkering down and making the most of precious time spent at home with loved ones.
If you're looking for some new tech gear to make isolation a little more enjoyable, check out this range available online via BusiSoft AV.
OW-8 and OW-8 custom outdoor speakers by Dynaudio 
The OW-6 (28mm soft-dome tweeter; 6½" woofer) and the OW-8 (28mm tweeter; 8" woofer) custom outdoor speakers.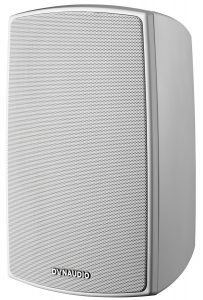 Both can be connected to a regular amplifier as a pair of passive 8Ω speakers, or daisy-chained on a single 70V/100V system by using the selector on the rear – an ideal feature for outdoor spaces or commercial applications where customers want multiple speakers creating a consistent sound level across a larger area.
Falcon by Noble Audio
Noble's True Wireless Stereo headphone Falcon features High Precision Connect Technology for outstanding connection stability with Bluetooth devices. The IPX7 sweat and waterproof design can withstand full submersion.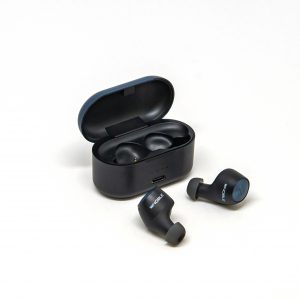 With 10 hours of battery life and fast charging, the Falcon delivers 2 hours of play time on just 15 minutes of charging. But it also sports automatic on/off power modes and automatic pairing. A master-slave setup offers one-ear listening, and even equipped with cVc noise cancelling function to reduce external noise.
Mu-so Qb 2nd Generation by Naim Audio
The Mu-so Qb 2nd Gen wireless music system evolves the iconic styling of its predecessor, but under its luxury aluminium casing are game changing performance, feature and functionality upgrades. From high-resolution streaming to multi-room music to TV sound; an all-in-one wireless system has never been this good.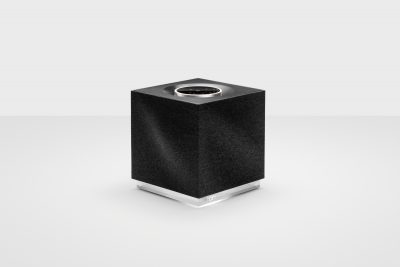 The Mu-so Qb features Naim's unique music-streaming platform to offer the very best performance whether playing digital music collections, internet radio, or music streaming services such as TIDAL and Spotify.
It boasts an illuminated volume dial, complete with a proximity sensor, which lights up in welcome when a hand approaches it.
Key features include easy access key playback controls, including favourite playlists and radio stations, Spotify resume and multi-room functionality. Mu-so Qb 2nd Generation can also be controlled via the updated Naim app and a new remote control handset.
TD 201 by Thorens
The new Thorens TD 201 is aimed at committed beginners looking for a robust, easy-to-use and immediately ready-to-use turntable. It comes with a smooth-running motor with belt drive and a solid cast aluminium platter with rubber mat.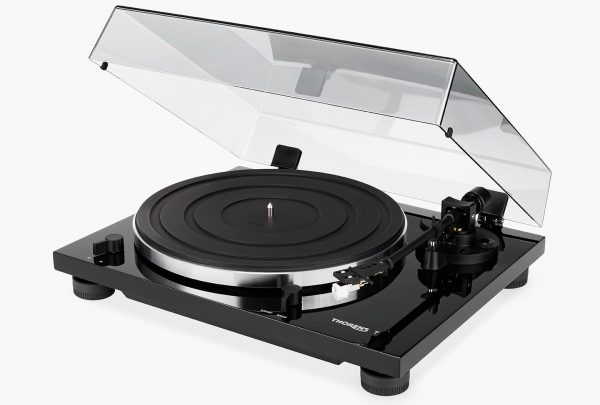 The new Thorens TP 71 tonearm uses a detachable head-shell with preconfigured AT 3600 cartridge and a bayonet lock. Using the switchable integrated phono stage the TD 201 can be connected to any amplifier or receiver even if it does not have a specific input for phono devices. At just $799, this is a great entry level product.
hip-dac by iFi 
The hip-dac is the latest addition to UK brand iFi's award-winning range of portable DAC/ headphone amps with an all-new design. With a sound as flavoursome and richly detailed as a delicious single malt, the hip-dac portable USB DAC/headphone amp delivers the perfect pick-me-up for any music lover on-the-go.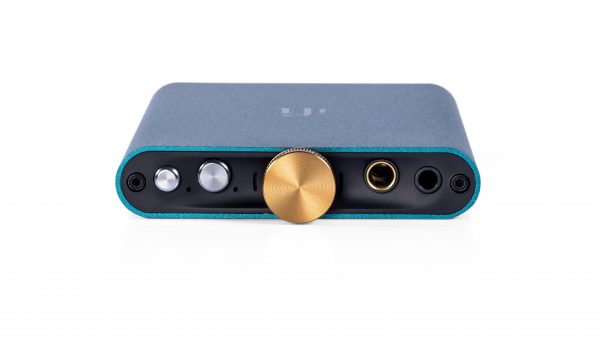 Smartly dressed in petrol blue with a touch of copper, the go-anywhere hip-dac is designed to slip discretely into a pocket and offers an extensive hi-res specification that belies its eminently affordable $249 price tag.
Mobius by Audeze 
Mobius is the first headphone to provide the unsurpassed level of detail, clarity and positional accuracy afforded by planar magnetic drivers in a feature-rich package oriented specifically around the needs of both professional and casual gamers.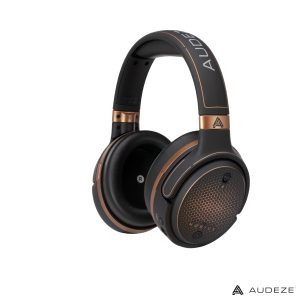 It features full 3D emulation with support for surround sound modes along with a fully integrated 3D cinematic audio and head-tracking system that interfaces seamlessly with today's most popular video games. This means that users will be able to hear a gaming opponent sneaking up behind them as clearly as though they were in the room.
Added features include contoured memory foam ear pads, adjustable memory foam padded headband, flexible and detachable boom microphone with built-in noise attenuation, mute/unmute functionality and independent microphone volume control in order to provide crystal-clear voice quality.