Love the idea of live music, delicious bites, cold drinks and the snow to warm you up this winter? Of course you do! Falls Creek institution The Man is delivering just that.
Having reopened in June in the heart of Australia's only ski-in, ski-out resort, the iconic venue is rolling out the 10-week 'The Man Winter Series' that will see some of Australia's leading musos, DJs and festival favourites take to the stage of the Sapporo Bandroom.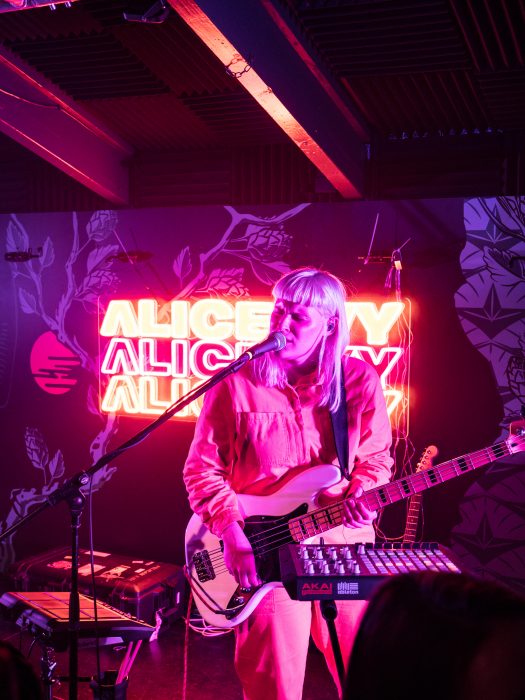 Electronic trio Crooked Colours, house music act JACKNIFE and tech/bass powerhouse producer Odessei are among the acts set to light up The Man in coming weeks, while Alice Ivy of In My Mind fame and electronic-indie pop sensation Nicole Millar have already wowed the crowds.
[VOID], which has hosted events and takeovers at Melbourne venues such as Revolver and Glamorama, also infiltrated The Man in July, with DJ Mark Schott headlining an eclectic crew of special guests.
The investment in big-name live acts is a key part of a makeover for The Man, which has reopened under both a new owner and new management this ski season.
The Man's proud new venue owner, Theodore Vairaktaris, said the venue was "upping the ante" after a long-standing history of being the epicentre of entertainment at Falls Creek.
"The Man has always been a locals favourite on the mountain but I see enormous potential for us to create a fresh and even better atmosphere under our new managers," he said.
"Live music is a huge part of our strategy and I've got no doubt 'The Man Winter Series' will inspire even more people to head our way."
New operators Bodean Miller and Josh Francavilla said they had tapped into their contacts in the music industry to curate a line-up of talent that was proving popular with both locals and tourists.
"We have deliberately targeted acts that people will travel to experience, especially when that travel means they end up in a place as breathtaking and famous for fun as Falls Creek," Mr Miller said.
"Whether they are chilling out after a day on the slopes or rocking up specifically to see Crooked Colours unleash their unique sounds, our guests are certain to see The Man in a whole new light this winter."
To whet the appetite, The Man has uploaded a 52-track 'Winter Series' sampler playlist to its website showcasing the talents of the acts headed its way.
In addition to 'The Man Winter Series', the venue has launched a revamped menu that reinforces its reputation as purveyors of the best pizza and pasta in Falls Creek. A selection of burgers, pub classics and sides round out the offering, while families will love the range of kids meals and desserts.
An extensive range of beer (on tap, bottles, cans), wine and soft drinks are also available, while Jartinis such as 'Mr Blacks Espresso' and 'The Comforter' will ensure the good times flow well into the night.
'The Man Winter Series' continues each Saturday until August 31 featuring:
August 17 – Jacknife
August 24 – Megan and the Vegans, The Constables
August 31 – Odessei
Located at 20 Slalom St, Falls Creek, The Man is open every day during winter from 5pm-1am. Phone (03) 5758 3641.
For more, including tickets and bios on each act, visit www.themanfallscreek.com.au