Route 66 is perhaps the most famous stretch of bitumen across the globe and if it's on your bucket list, a guided tour might just be the best way to go about it.
There are some things in life that seem naturally made for each other: beer and burgers, the sun and sandy beaches, and me and Miranda Kerr. Sadly one half of the latter combo is oblivious to the obvious, but, nonetheless, there is another pleasurable pairing that many millions of people have embraced.
A big automobile and the American road are a match made in the good ol' USA, and what better road to enjoy than the famed Route 66. The legendary highway has drawn musicians, writers, poets, artists, photographers and those who just love to 'get their kicks' behind a steering wheel to its aging, narrow, sometimes desolate, but often fascinating route. As the song says, "It winds from Chicago to LA, more than 2000 miles all the way."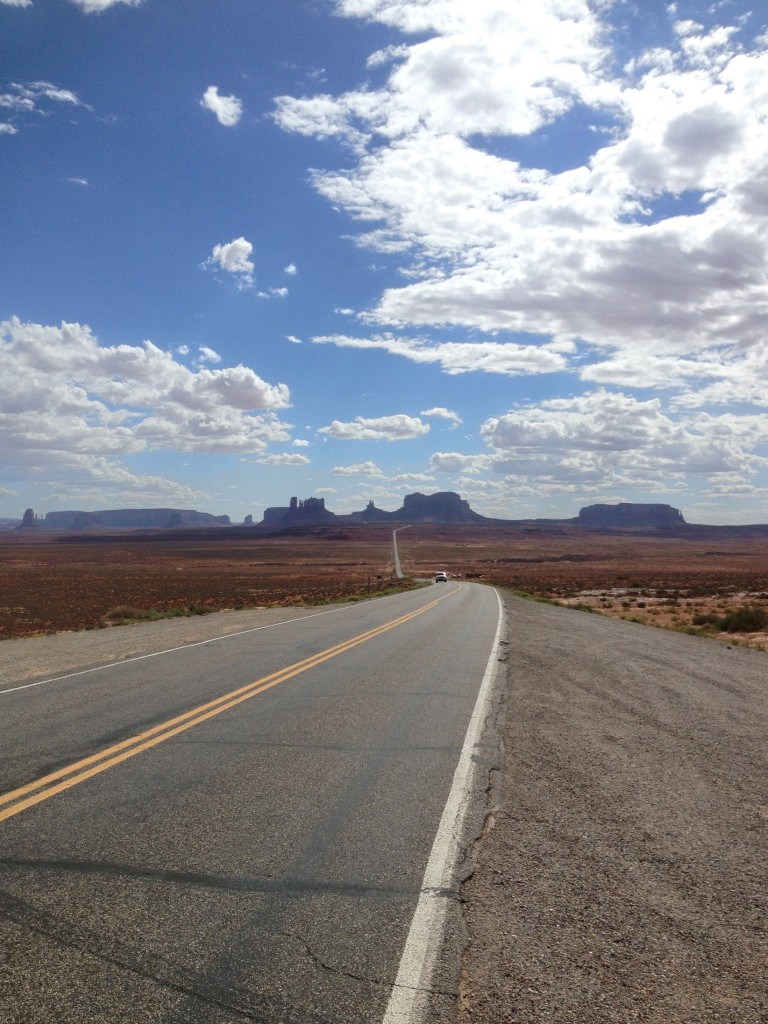 Dale Butel is so captivated by the famed stretch of bitumen that he's traversed it more than 30 times. It was love at first gear for the Queensland travel agent who at home drives a 1967 Chevy Impala to and from work. This love of big American cars infected the love of his life, Kristi-Anne. "We were both travel agents at the time," said Dale, "So she sold her new car and bought a 65 Mustang in California and we went over and drove it coast to coast on our honeymoon in which we did about 65-70% of Route 66. That really cemented it as a passion."
The two turned this newfound passion and their careers into a specialised travel agency called Route 66 Tours. Offering personalised guided trips along the 'Mother Road', as it's known in the US, the emphasis is on clients enjoying an authentic American road experience. "We have a lead car, a tail car and a floating car to keep travellers safe from getting t-boned at an intersection," says Dale. "Especially for the first few days. Because it's self-drive, we don't want people to feel like they're on a coach tour, but we don't want them lost, either."
Fishing tackle importer/exporter and Harley Davidson enthusiast Stuart McLaughlin was no fan of organised tours but admits to being "quite amazed" following his three-week US Tours ride from Chicago to Las Vegas with his wife Nora. "What's surprising was when Americans in restaurants overheard us talking about where we'd been and wanted to know where that place was because they'd never heard of it."
Stuart says his highlight was "…the Indian Mesa [ruins]in Arizona, which had about 40 mud brick homes and a church that were taken over by the Spanish in the 11th Century. Absolutely mind-boggling."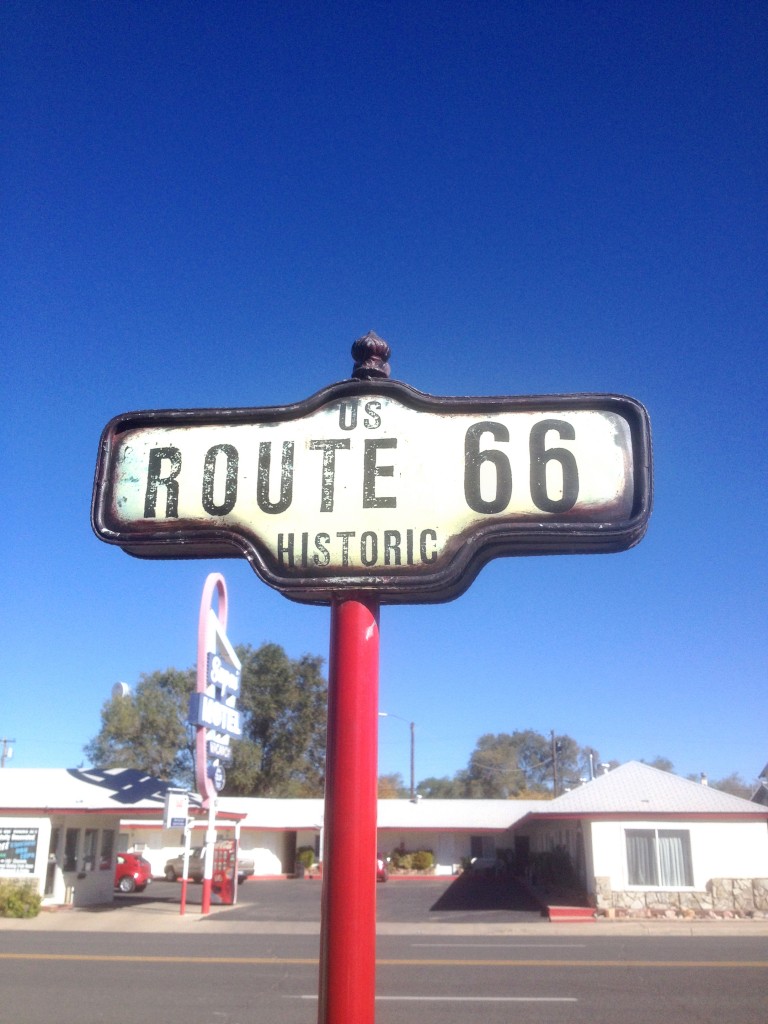 Stuart will be back next year, as will Tery Hurst, who drove the same stretch this year in a limited edition 420hp Mustang Penske he describes as a GT on steroids. "I was a little bit sceptical at the start, whether we should have done it ourselves," Terry said, "But with a guide like Dale who's a real fanatic on the road and its history, we saw things we'd have never seen if we'd done it by ourselves."
The highlight for Tery was driving through the rough terrain of the Badlands near the Grand Canyon. "It's the scenery I used to see in movies as a kid, and driving along we almost expected Indians to come riding alongside us. And we stayed in a place called El Rancho, which is where the old movie stars like John Wayne and Burt Lancaster [and Ronald Regan, Errol Flynn, Lucille Ball…]stayed in Gallup, New Mexico. We experienced a whole lot of America and stayed in old done up 1950s motels… and one night across the road from our motel was a 1950s café where cars pulled up to have their meals on a little tray they'd hook up to their windows. At the end of it we didn't want to stop." So Terry and his mate didn't, instead driving to the road's end in Santa Monica, California.
These experiences belie a popular misconception that much of Route 66 has disappeared under the construction or realignment of interstate highways. Dale says 80% of it remains, including a short section near Auburn, Illinois that was paved with brick in 1932. "It's just that few people know where it is, but if you delve into history and do a bit of research, it's there. There are areas where there are two, sometimes three, and even four different alignments where the road was diverted and changed and improved. We choose the one that's most historic and has more bang for buck for our clients."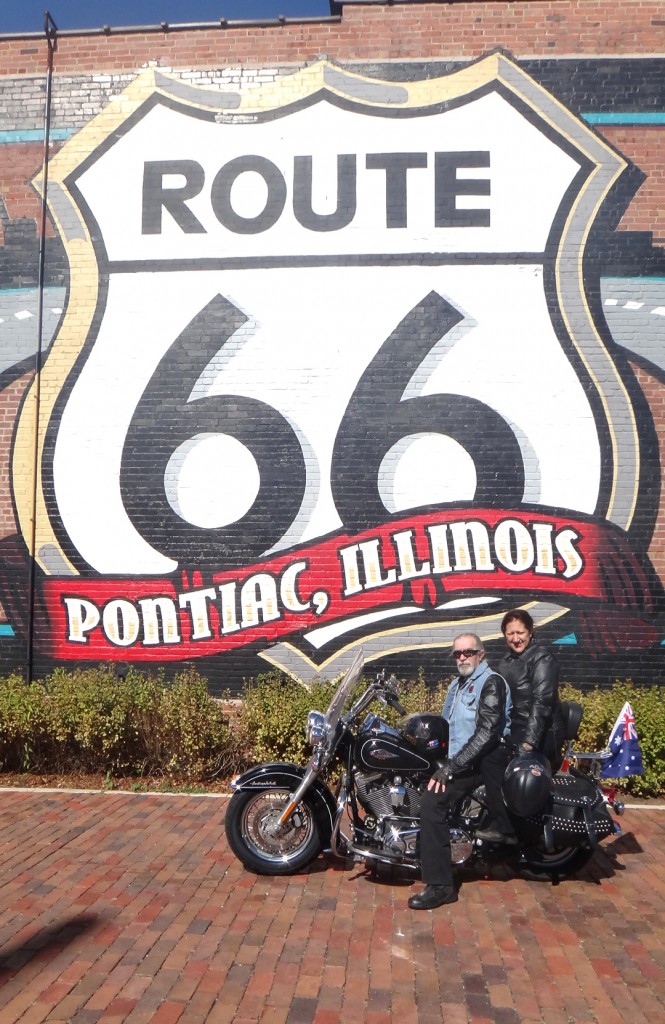 Dale says the sheer volume of history associated with Route 66 fascinates him. "We're talking about a road that was laid down with the expansion of the US territories westward [from the 1850s]. As for his favourite stretches, he says, "Missouri, with its beautiful roads, the rolling hills and sweeping corners, are very hard to beat, particularly in the autumn season when the leaves are colourful and falling. Then there's classic Route 66 through Oklahoma with the original concrete road with the seams in it. That also has rolling hills but they tend to be straighter. And there's a really good stretch through Arizona to Los Angeles that pre-dates Route 66. Lewis Chevrolet and Barney Oldfield of the Oldsmobile company, they raced that road back in the Cactus Derby days of 1914."
After 30-plus trips along Route 66, Dale has become as much a fixture of the road as tumbleweed, and in that time has established some genuine friendships. "We meet really wonderful people, and get to better know wonderful people like Armand Ortego, the owner of the classic El Rancho hotel who just recently died. He pumped gas at the local service station near the border of Arizona on what became Route 66. He saw this hotel as a kid and said one day he's going to buy it for his parents and he eventually made good on that. Getting to know him over the years was a joy and we'd sit with him out the front while he'd have a smoke."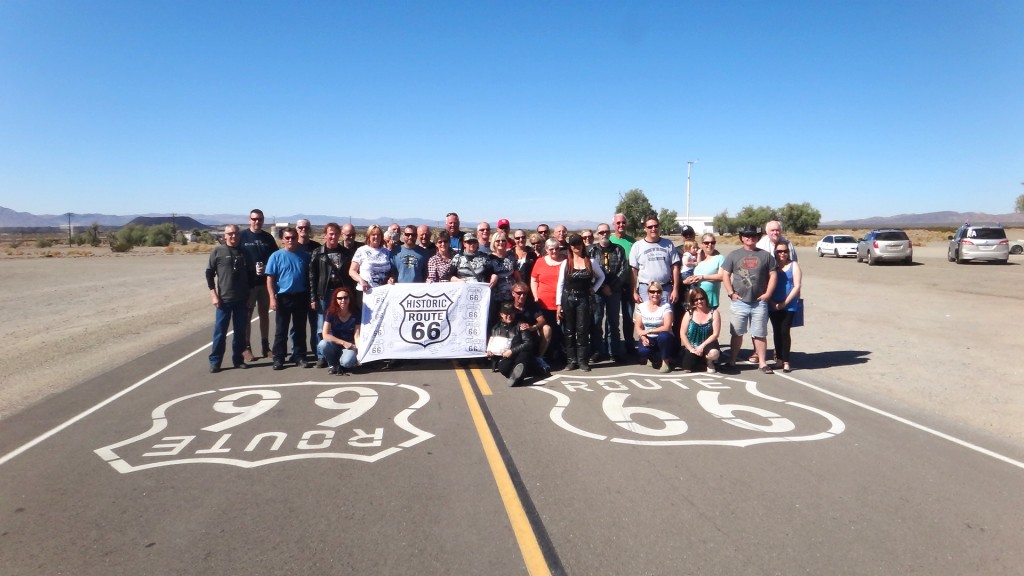 Bringing lots of travelling companions with him has also made Dale popular in Route 66 diners. Spending six months of the year away from home means he sees some of them more than his friends in Australia."
So how does a couple, who spend more time on planes and roads than they do behind a desk, enjoy some downtime? By taking a holiday road trip. "My wife is a workaholic. So I have to get her away to rest." For their next vacation Dale and Kristi-Anne are flying to LA where they'll hop on a Harley and head south to make that California trip.