Since its inception, ManSpace has always encouraged men to pursue hobbies. Generally speaking, they provide a positive escape from the daily grind of work, financial stresses and all of the other pressures that come along with being a grown up. Playing sport, building things, music, fishing, reading… they're all classic examples of hobbies that men engage in. But there's another one being adopted by blokes all over the country and it's probably not one most are going to admit to.
I'm talking about online shopping… after dark.
You're probably reading this with eBay and Gumtree open in your others browsers too. Your eyes just glanced up to make sure, didn't they?
Don't worry, you're not alone. New research into online shopper behaviour indicates that one in five Australians admit to shopping online while in bed with the lights out.
All manner of other sneaky, embarrassing and covert behaviours have been divulged in a survey of 1000 online shoppers released yesterday by StarTrack, a business of Australia Post.
The research has been released to coincide with the launch of the StarTrack Online Retail Industry Awards (ORIAS) People's Choice Awards, which asks Australians to vote for their favourite online store of 2015. The findings have identified some common types of Aussie male online shoppers:
The sneaky shopper. More than one in four men (27.5%) confess to shopping online at work. A small but dedicated number of men (4.8%) even admit to calling in sick or working from home to sign for online shopping deliveries – more than women. Another 20% have cheekily tried an item on in-store with the intention of buying it online later.
The bashful buyer. Australians also rely on the discretion and privacy of online retailers to buy items that they are too embarrassed to purchase in-store. Such items include underwear, hair removal cream, personal hygiene products, action figures and medications – although which are purchased by men and women remains a mystery.
The addict. While the majority of men shop online up to twice a day, more men than women (14% compared to 10% of women) can't resist browsing online stores 3–4 times a day, or the equivalent of 4.6 hours a week.
The covert consumer., Some Aussies men will go to great lengths to keep their online shopping habits a secret from their partner, friends or even their boss. For these shoppers, the secret stays between them and their favourite online stores.
The big spender. While three-quarters of Australians spent up to $300 per month or $3600 per year – the equivalent of an international holiday, more men than women spend up to $600 a month ( $7,200 a year) and up to $1000 a month – a whopping $12,000 a year (or 24 Apple watches).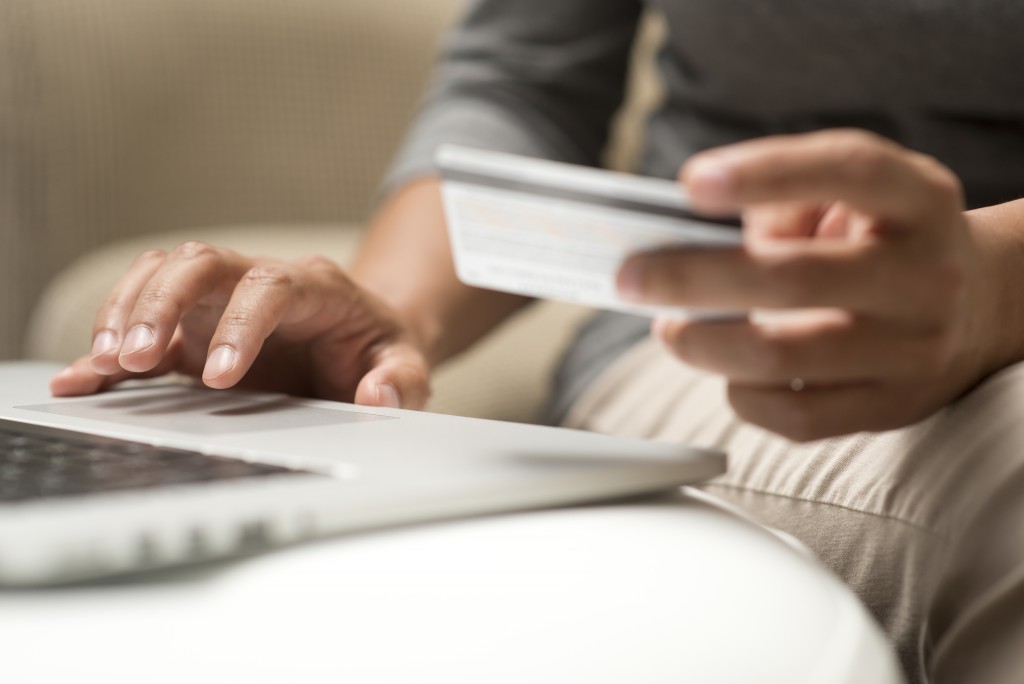 "The relationship we have with our favourite online stores is personal and is at times extremely intimate. They are co-conspirators and confidants for many of our secret shopping behaviours. Behind the safety of a screen we can be ourselves, so it's no wonder the number of Australians shopping online is continuing to grow year on year," said Paul Greenberg, Executive Chairman of the National Online Retailers Association (NORA).
"To celebrate that special, unspoken bond between customers and online stores, we're asking people to wear their heart on their sleeve and vote this month for their favourite Australian online retailer in the StarTrack ORIAS People's Choice Awards at startrack.com.au/peopleschoice."
So men, it's time to fess up and admit that you do have another hobby. Put it this way, you no longer have to lie about those action figures you've got lying around the house. Everyone knows you have a niece, not a nephew.

Voting for the People's Choice Award opened 15 April and will close on 1 June, with finalists announced on 17 June and the ultimate winner announced on 23 July. Australian online shoppers who vote for their favourite online retailer during the voting period will be in the running to win one of ten $1,000 Load&Go gift cards.