At first glance, one might be deceived into thinking that Zac Mihaljovic's Batmobile is just an oversized toy, but as Justin Felix discovered, one could not be further from the truth.
Most kids aspire to one day mimic the heroics of their favourite superhero. We've all seen nieces, nephews, grandsons and granddaughters running around the backyard with their costumes and capes, trying to recreate the feats of those that splash across the TV shows and movies that they've fallen so madly in love with. To most children and their parents, it's 'cool' for a few years but those dreams are usually shatteredby a little thing called reality.
Thankfully, there are always exceptions to the rule.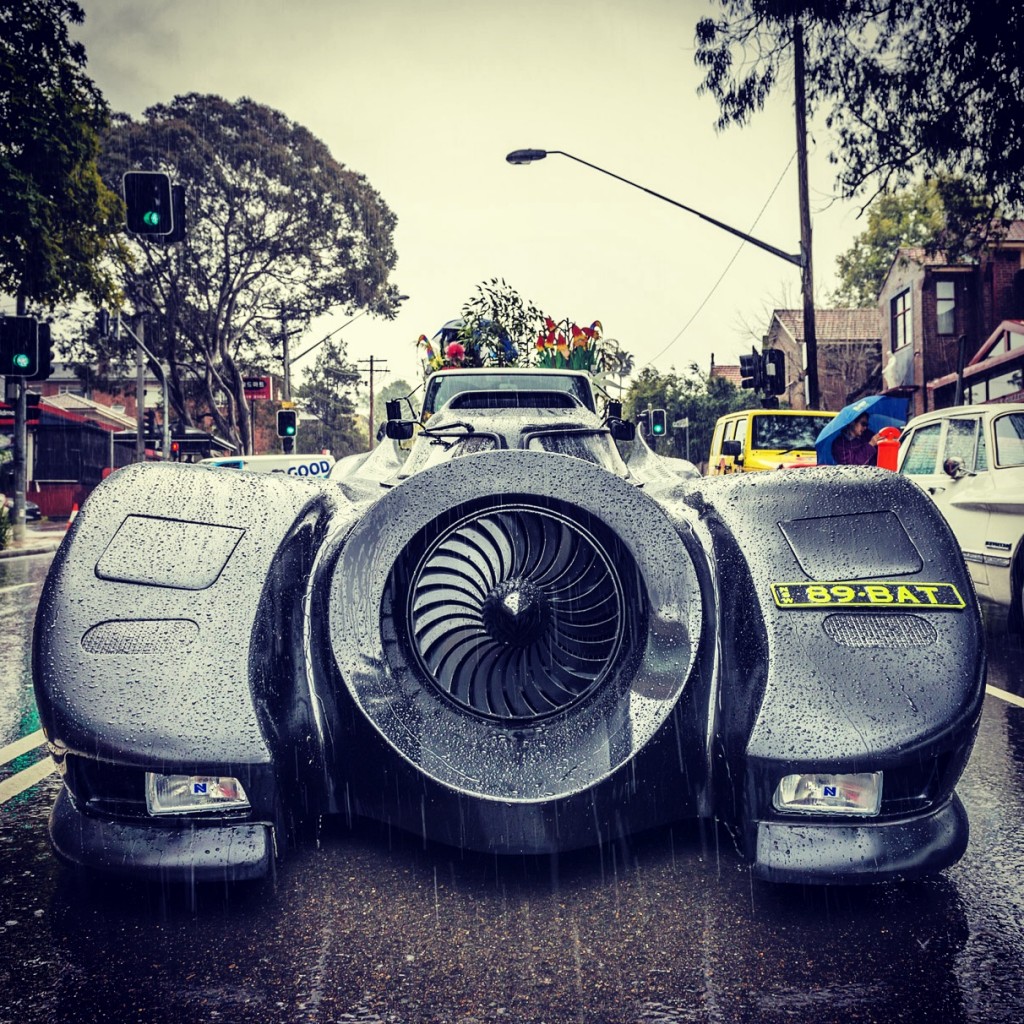 Zac Mihajlovic always dreamt of either becoming Batman or a cowboy and while both are pretty cool, we're pretty thankful that Batman won that battle; for if he had lost, the world would have missed out on Zac's mind blowing creation – a replica of the 1989 Batmobile. So while the exterior is out of this world on its own, perhaps the most impressive aspect is the fact that this beast is actually driveable… and wait for it… street legal. In fact, it's the only street legal Batmobile on the planet. And for an ex commercial real estate agent to have built the majority of it in his shed, in a suburb some 45 minutes away from Sydney, is pretty remarkable.
So how does one go from selling properties to becoming a real life superhero? Well it wasn't as straight forward as that but Zac is proof that with hard work, creativity and plenty of determination, anything can happen.
"As a kid I always wanted to work at Movie World, not necessarily as Batman though, I just loved movies and movie cars. The first movie I ever saw at the movies was Batman in 1989 so that's where the emotional attachment to this particular model came from," Zac explains.
Several years ago Zac's mum met a guy called Scotty Cox – a custom motorcycle and chopper builder with a reputation strong enough to see him featured on television show Biker Build Offs on the Discovery Channel. With Zac being a bike guy, it was a pretty fortunate encounter.
"After meeting Scott a few times, I really wanted to build my own. I decided on a Batman-style bike adorned with the characteristically big wheels. Once I finished it I came across some parts on a Hollywood Auction forum where people can sell surplus parts from the movies. I saw some Batman parts come up and the brain started ticking. I knew they'd look cool on the back of the bike. I made the guy an offer and he said no, then six months later he came back to me and named his price. I picked up the parts the next day."
With the Bat Bike complete, there was a desire to go one step further and the timing couldn't have been better. Along with Scotty to lend a helping hand, Zac's grandfather, John Greene had just retired. John was a mechanical engineer and as such, had a wealth of experience – having invented a lot of machinery for the mining industry.
"I live with my grandfather so we had plenty of time to spend together on projects. And it doesn't get much better than building something with your grandfather. While I never received any formal training, I think he was the best teacher I could have possibly asked for.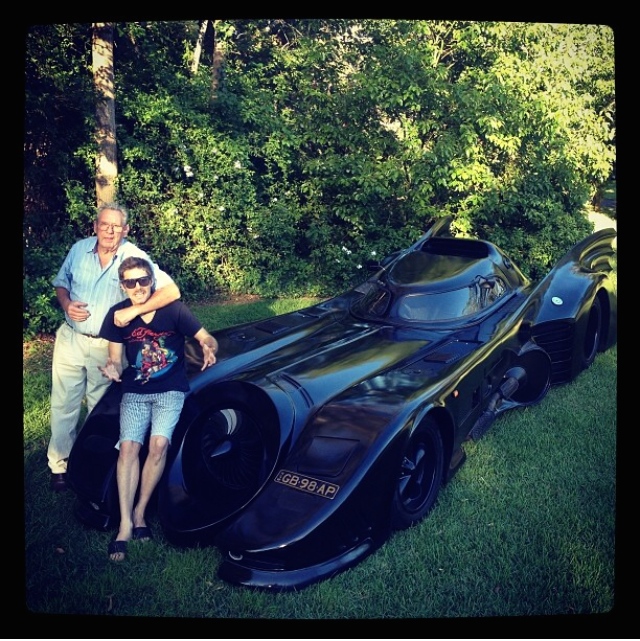 "The first thing we did was buy a scale model of the '89 Batmobile to get all of the measurements. It meant we knew how long to make the chassis and the size of parts we needed to build. We just needed to scale them up 16 times. Not many hot rod builders get that option so we were pretty lucky because it came out pretty spot on," Zac says.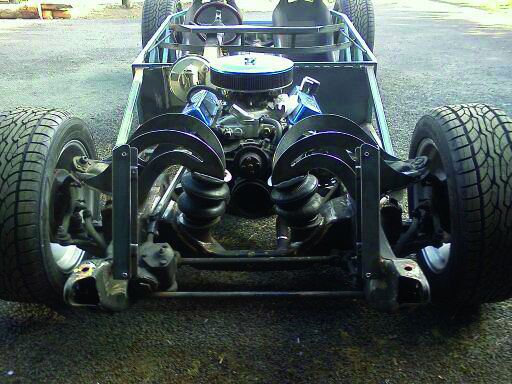 Close to 30% of the car was made with parts used in the original Batmobile featured in Tim Burton's 1989 Batman movie, with the remaining parts made by the hands of Zac, Scotty and John.
It took about 12 months for them to get the 6.2m machine looking like a Batmobile and another two years to pull it apart and change a bunch of things for it to comply with Australian Design Rules. Zac states that they motored along in the beginning, before having to worry about any legal requirements, doing all of the body work between Scotty's workshop in Eurella and Zac's shed in Cobbitty.
"Getting it registered and roadworthy was a long and expensive process. They basically told me all of the things I needed to change and even then they couldn't guarantee it would be registered. It was a very time intensive process so it was hard to juggle with work. I eventually resigned from real estate and put everything I had into the Batmobile. I even moved up to Queensland for three months to be able to complete all of the engineering and testing required to satisfy regulations. Whatever they wanted we did."

During the engineering process Zac was performing a variety of charity work as well as making a few TV appearances – Australia's Batman was starting to make a name for himself.
"Facebook was also becoming popular around this time so I started a page, did pop culture expos like Supanova and it all just snowballed from there. Once it was registered in December 2013 it transformed into a whole new dimension. I think up until then people thought it was just a bit of a toy but once they found out it was a functioning car I started getting requests for weddings, parties, formals and birthdays – it got a little bit out of control.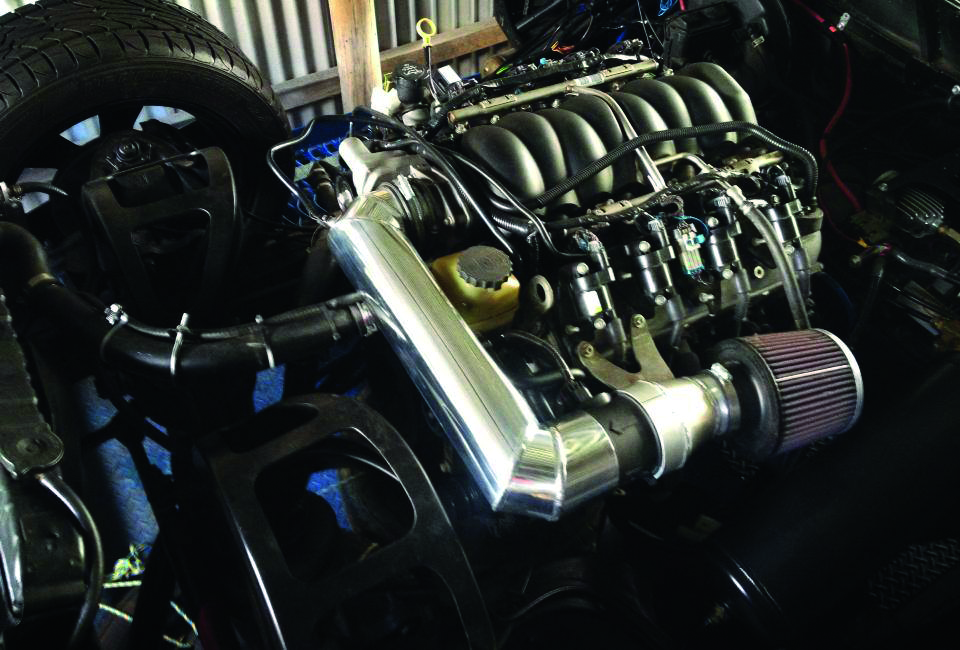 "The first time I realised it was all a bit crazy was just after I got the car registered. I was asked to do some Make-A-Wish joyrides in Queensland. I got the car freighted to Brisbane from Sydney and then drove it to the Gold Coast. During the drive I kept hearing a beeping noise. The car felt ok so I couldn't work out what it was but the beeping noise kept humming. I pulled over on the highway and noticed a news helicopter directly above my head. Within minutes all of the news crews came in. That's when I realised I was really onto something."
Zac has done 60-plus joyrides for the Make-A-Wish Foundation in less than 12 months and along with meeting new people that he never would have otherwise, he says that seeing the kid's faces is most rewarding.
"It was never my intention to be playing the role of Batman full-time. I simply wanted to build the Batmobile because I thought it would be a great project to work on with my grandpa… and well having a Batmobile is pretty cool. As an analogy it's felt like having a famous friend. People send me all sorts of Batman t-shirts and memorabilia; I guess it just comes with the territory."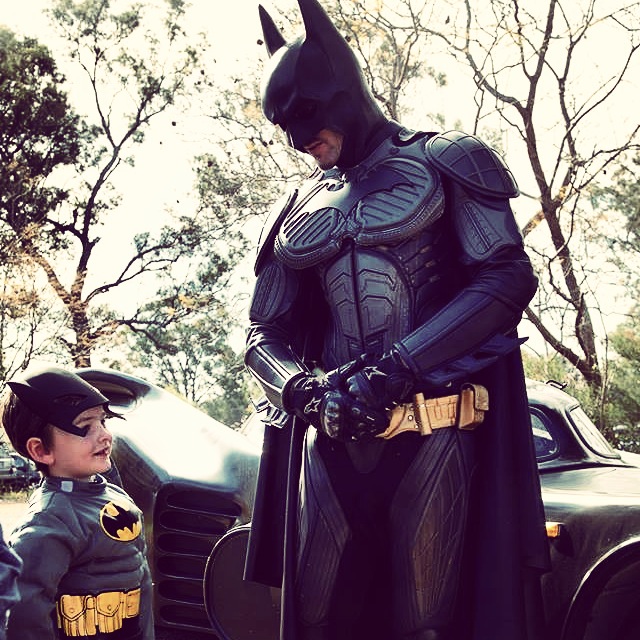 Scotty is currently building some false walls for Zac's shed that will display his Batman suit and other pieces of memorabilia behind glass panels. He's modelling it off another superhero's garage – Ironman. Also in the works are negotiations with Warner Bros to obtain an official license to use the name Batman and Batmobile.
With such a huge demand for Zac and the Batmobile he's found it best to just ride the wave while it's still gaining momentum. But he does have another project on the horizon – street legal Formula 1 cars… yes you read that right.
"I found success in the Batmobile because it's based on a fantasy like a Formula 1 car is. I want people to be driving along and then stopped in their proverbial tracks, questioning whether they really did just see an F1 car going by, like they do now with the Batmobile.
We're looking at something seven metres long, driven by 500-700HP. We'll use an LS7 crate engine to power it and a Porsche gearbox. To put it simply, it will be the fastest accelerating street car in the world."
While he knows the process of making it street legal will once again be an arduous task, he's confident he'll get the job done.
"If I could get a Batmobile registered and roadworthy, I think I can do it with an F1," he laughs.
With determination like that, we're sure he will too.