Ever had one of those moments when you've dropped something into an area you just can't quite see into, had to check inside a space (ceiling, wall, floor cavity) that you cannot possibly manage without a great deal of unfortunate destruction, or inspect engine components without having to either lift the car, get into a pit, or perform a very time consuming (and unnecessary) strip down?
These are just some of the times that you'd wish for one of those spy movie bug cameras, eyes that are on stalks, or a monkey with a camera on its head (no monkeys were harmed in the writing of this article).  Or what the industry uses – a Borescope.
These often have a monitor attached to the handgrip, so you can see what is at the other end of the 'scope.  On the more affordable versions, this is typically a low resolution screen (some even black and white), almost adding to the difficulty in discerning what you are looking at.
Now, if you have one of the Apple iDevices (iPhone, iPad) or their Android equivalent, you have another option.  A borescope that outputs directly to the high resolution screen of your device…  that's clever.
You're still limited to the resolution of the camera of course, but that's a decent improvement over the grainy screens of the past!
What is really clever about the iBorescope is how it communicates with the iDevice.  Cables are just so… yesterday!  The iBorescope is wireless, and not just Bluetooth, it actually sets up its own local WiFi hotspot.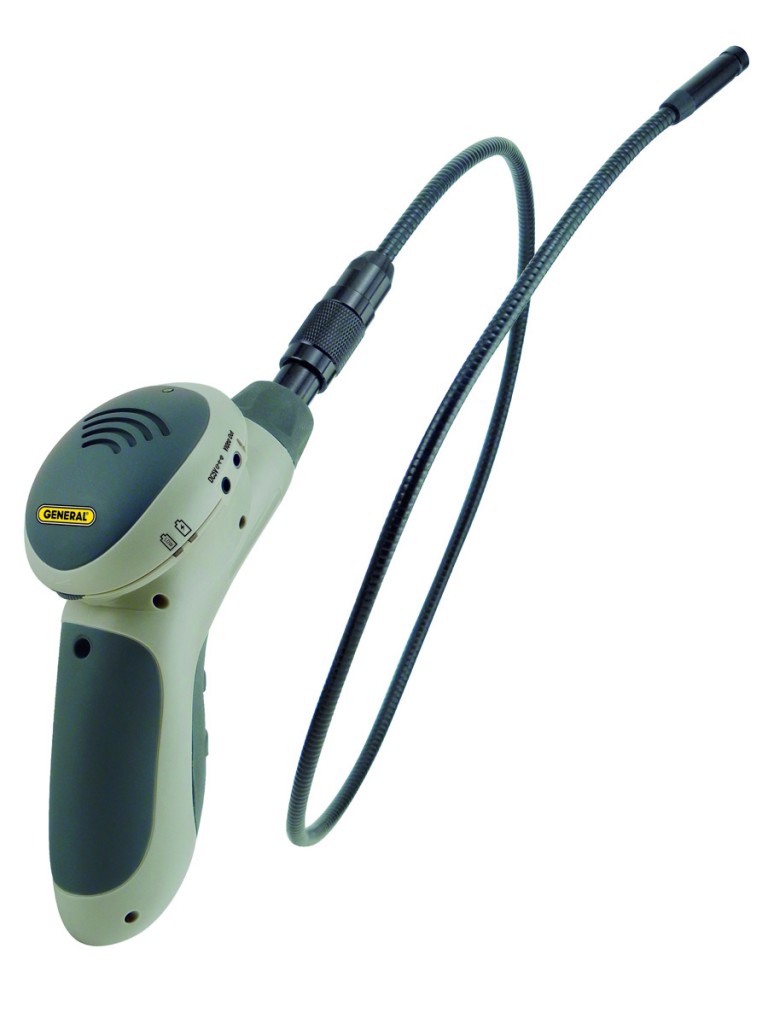 WiFi has a number of benefits over Bluetooth: bandwidth and data rates are much more supportive of video and range.  If the iBorescope used Bluetooth, you could use it up to about 8-10m away.  Instead, the iBorescope's operational range is up to 50m.  Being a WiFi network also means that the output can be sent to more than one device at the same time.  If you were so inclined, you could send 'your apprentice' into the roofspace and while they were 'scoping into the wall cavity (and monitoring their progress on one iPad), you could be sitting in comfort in a nearby room and watching everything on a second device (no apprentices were harmed in the writing of this article).
The other benefit of having the Borescope wirelessly connected to the monitor is you can twist and turn the tool to get the camera right where you need it, without being limited by a screen attached to the handle.
The iBorescope can charge from USB, and can also output to TV via a cable (if you prefer that to wireless).  It has a couple of LEDs at the tip with the brightness controlled from the handgrip.  It outputs 640×480, and the iDevice app can take still photos, as well as record video.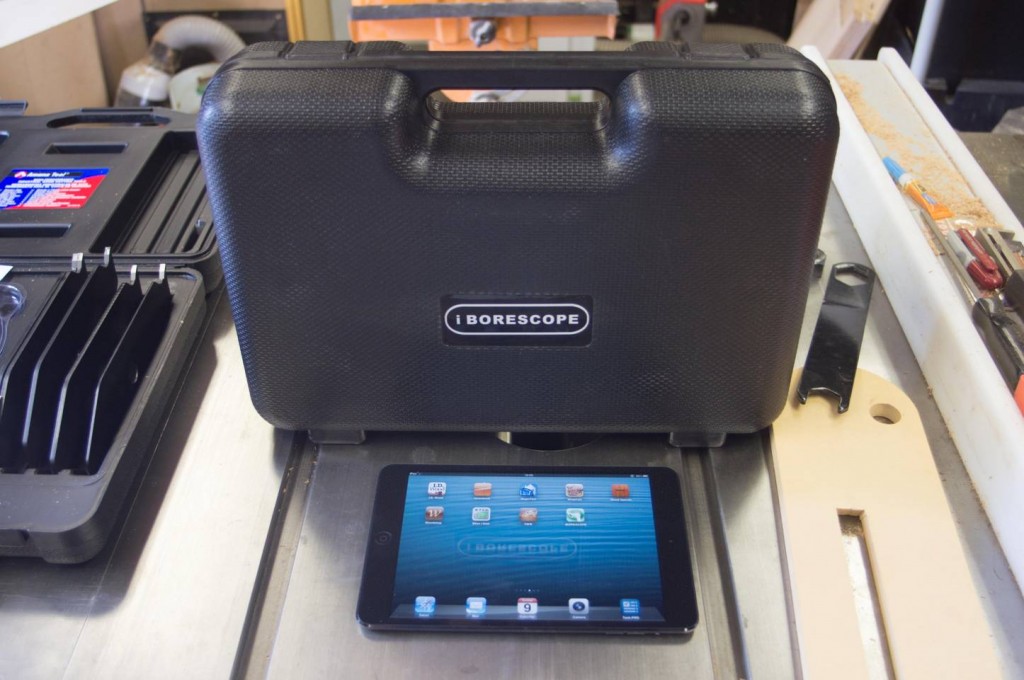 So whether you need to search out something dropped into an inconvenient location, inspecting inside engines without dismantling, or needing to see in a myriad of other inaccessible spaces while having the benefit of a decent, remote screen, then the iBorescope is definitely worth a look (pun intended), and will quickly prove its value in your workshop.