Last week was Good Beer Week and now that we've fully recovered, we think it's time to share, what we believe, are the Top 10 Aussie Craft Beers. We've listed some of the more left of field beers and included some awesome drink 'em every day brews too.
10. My Wife's Bitter
Far from being a comment on the brewer's wife's disposition, My Wife's Bitter is meant as a compliment! Brewer Brennan Fielding named this English bitter after his wife because he likes the beer as much as his wife!
My Wife's Bitter is a classic English bitter and would fit right in down th'pub, with a crisp packet in one hand and dart in the other. With a focus on the malt (English, of course), nutty and caramel flavours predominate, followed by a beautiful soft bitterness from the English hops.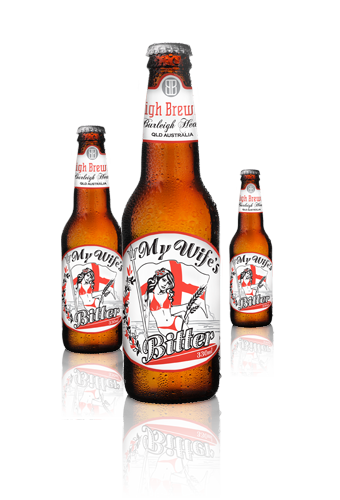 9. Pirate Life 'Pale Ale'
It's a Pirate Life for me, yo ho! This South Australian brewery is one of Australia's newest. They've only been peddling beers for a couple of months and already making their mark. Their IIPA is already one of the top-rated Australian beers on the beer review website Untappd. We prefer its little brother, the humble but tasty pale ale.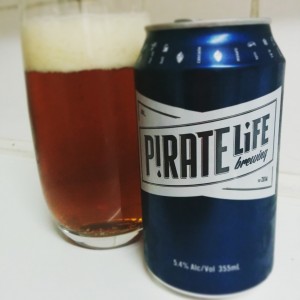 8. La Sirene 'Wild Saison'
Walk on the wild side with this saison, a traditional farmhouse ale. What makes it wild? Well, instead of using 'cultivated yeast', La Sirene uses wild Brettanomyces yeast, which gives it the farmhouse flavour (often referred to as barnyard or horse blanket) typical of Belgian and French beers. Not sure if that's your sort of thing? If you love stinky cheese, you'll love this; if not, maybe skip this beer.
7. Feral 'Watermelon Warhead'
Love Warhead lollies as a kid? Good news, someone made it into a beer. Watermelon Warhead isn't quite as sour as the original, but it's beautifully refreshing. The watermelon taste isn't really strong, because, well, watermelons don't taste like much. Instead, the beer gets it's tart flavour from the yeast that is used.
At only 2.9% ABV, this is our go-to 'sensible' beer for those poor sods who have to drive.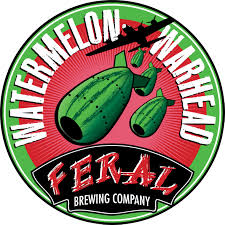 6. Feral 'Hop Hog'
Feral Brewing's Hop Hog American IPA is well on its way to being an Australian classic. It regularly wins awards in the very competitive Australian International Beer Awards including Champion Ale twice, Best International Pale Ale and Best Beer. It's available in a wide range of stores, including Dan Murphy's and BWS.
The secret to its success? Balance. Despite a bit of hop bitterness, the recipe also contains enough malt sweetness to make it incredibly drinkable.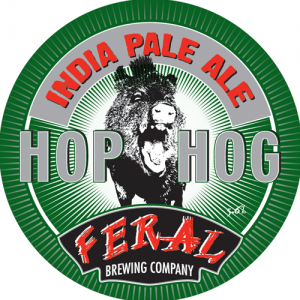 5. Two Birds 'Taco'
What's better than eating a taco and drinking a beer? Drinking a beer that's inspired by tacos!
Taco is a witbier with many of the flavours and ingredients you'd expect to find in a taco. Flaked corn adds a bit of sweetness to the malt, while lime peel and coriander add the expected taco zing. The result is a quaffable, popular beer.
4. Moon Dog 'Breakfast of Champions' 
Moon Dog Brewery make some pretty out-there beers, with some even stranger names, including Perverse Sexual Amalgam, Mr. Mistoffelees, and Mustafa's Dancing Helment. By comparison, The Breakfast of Champions is a relatively normal name – but an incredibly strange beer.
It's the brewing world's answer to a Bloody Mary.  On the base of a red ale, brewer Adrian McNulty added 75kg of tomato puree and paste, Worchestershire sauce, celery salt and various chillies. The result is a beer that tastes remarkable like a Bloody Mary. It gently warms and pleases the tastebuds, and could probably bring you back from dead.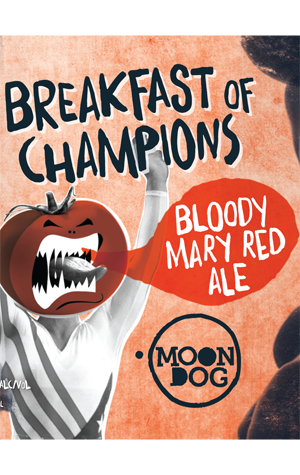 3. Holgate 'Millennium Falcon'
Brewers like making things bigger. First there was the pale ale, a reasonable sedate beer, normally about five percent alcohol. Then there was the India Pale Ale (IPA), which had a bit more of everything – hops, malt, and alcohol – which could be anywhere between 6-8% ABV. In the past few years, brewers have decided this wasn't enough and started adding more hops, more malt and a lot more alcohol – generally 9-11% ABV.
While there are many IIPAs coming out of Australia, none have a name quite as awesome as Holgate's Millennium Falcon – and a hop hit to match.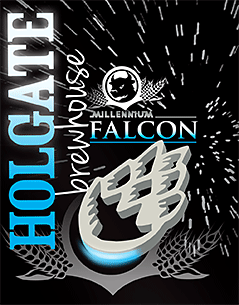 2. Aurora Borealis – Bridge Road Brewers and NogneO
Australian breweries are becoming so respected that brewers from the other side of the world are coming to brew here – and then taking the beer back to their home country, brewing the same recipe and sending the resulting beer back here. Confused? We'll explain.
In 2013, Norwegian brewer Kjetil Jikiun came to Australia to do a collaboration brew with Bridge Road Brewers. The beer they brewed (a Belgian Tripel) was transferred into Australian Port barrels and Kjetil took the beer back to Norway to serve to the locals. He then took the same recipe, brewed it in the same way, popped the beer into French Cognac and shipped it back to Bridge Road. The brewers dubbed the beer Aurora Borealis (the Northern Lights) and it is pretty much a story in a beer.
1. Boatrocker 'Ramjet'
This beer is big, black and beautiful. To make this bad boy, Boatrocker made a big imperial stout and aged it for a couple of months in whisky barrels. The beer emerged smooth and creamy, with hints of cocoa powder, dark fruits, and a touch of rum. This is the ultimate winter beer – drink it from a brandy glass next to a roaring fire.
It hides its 10.2% ABV well, which is a blessing and a curse – there's no alcohol burn, but it's dangerously drinkable.