We're lucky to have a plethora of great pubs dotted around this country, so picking a top ten was never going to be easy. There's no doubt that there are some worthy contenders that have been left out, but we reckon these ten are pretty darned special.
10. Palace Hotel – Broken Hill, NSW
Ironically, members of the Temperance Movement commissioned the Palace Hotel to be built in 1889. Their vision was a venue that would be set aside for fine dining and drinking coffee; a tea totaler's retreat among the many licenced hotels already operating in the area. But alas, this proved to be an unprofitable venture, and just three years later in 1892 it too became a hotel.
In the early 1970's Italian immigrant, Mario Celotto, purchased the hotel. After spending six months painting the ceiling with his version of Botticelli's 'Birth of Venus', Celotto put up $1000 and challenged local artists to match his masterpiece. Gordon Wayne, an indigenous artist from Point August, took up the challenge and in eight hours created the winning piece. Wayne went on to paint over 50 works on the walls of the hotel, as did many other local artists. The owner's only stipulation being that each painting should include water- effectively creating an outback oasis.
It's a place that really has to be seen to be believed. There's even a coin-operated spotlight to view the artworks. When the Palace was featured in the 1994 film Pricilla Queen of the Desert, this fantastic establishment finally found the fame it had for so long deserved.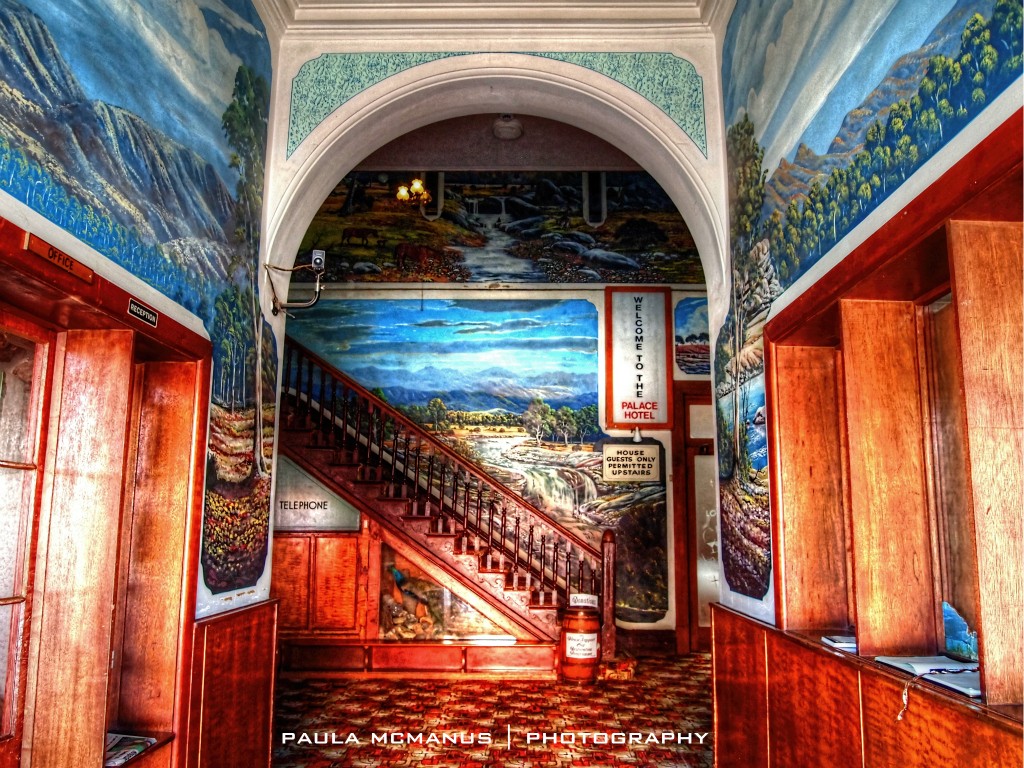 Image: www.weekendnotes.com
9. Birdsville Hotel – Birdsville, SA
Birdsville was originally a tariff wall between Queensland and South Australia. In the 1880's the town was reported to have had three pubs in operation along with a slew of other essential services.  But when the tolls that had provided income for the town ceased in 1901, the town began to decline.
Built in 1884, the Birdsville Hotel survives as a link with one of the earliest pastoral settlements in far western Queensland. Nowadays the single storey sandstone building is one of only three remaining in the township.
Sitting on the edge of the Simpson Desert where temperatures can reach a searing 45 degrees, cold beer is always in high demand. Although the town is probably best known for the Birdsville races, the pub is touted as 'a destination in itself.' It's a hell of a long way to go, but still, I reckon they're about right.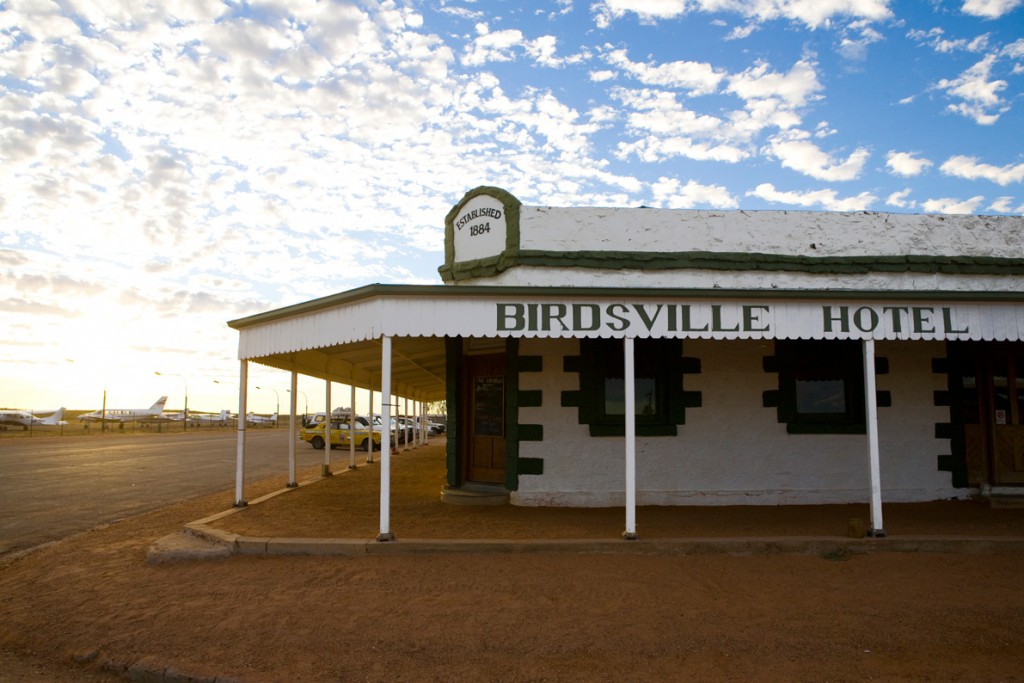 Image: www.theoutback.com.au
8. Ettamogah Pub – Albury, NSW
The Ettamogah is based on a cartoon pub created by Ken Maynard. Built in 1987, it is by far the youngest entry in this top ten. But with sloping walls and a delivery truck perched on the roof, it's quite possibly the most distinctive.
Since the original opened in Albury, numerous Ettamogah's have popped up around the country including in Kellyville, Caloundra, and Cunderdin.  I'm told 'ettamogah' is an Aboriginal word meaning 'place of good drink', and while that seems a little too convenient to me…I'd like to believe it's true.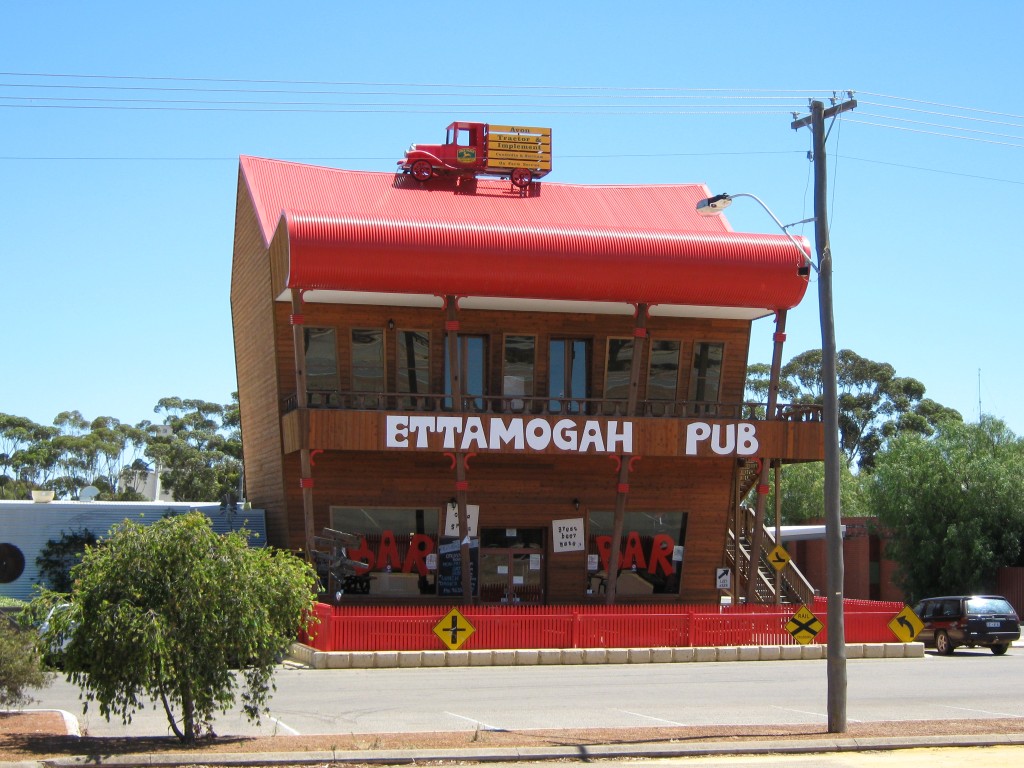 Image: www.myswag.org
 7. Daly Waters Pub – Daly Waters, NT   
The Daly Waters Pub is an outpost on the highway between Darwin and Tennant Creek. The pub itself was originally built as a home for Mr and Mrs Bill Pierce in 1930 and was licenced in 1938 to service the nearby airfield.
One of the most striking features of this outback tavern is the plethora of bras, undies, hats and all manner of other personal accoutrement that hangs from the bar and walls of the pub. All left by passers-by, it is a tradition that supposedly began in the 80's when a coach driver made a drinking bet with his female passengers. The exact details of the bet and its outcome are unclear but I guess it's safe to say the coach driver won.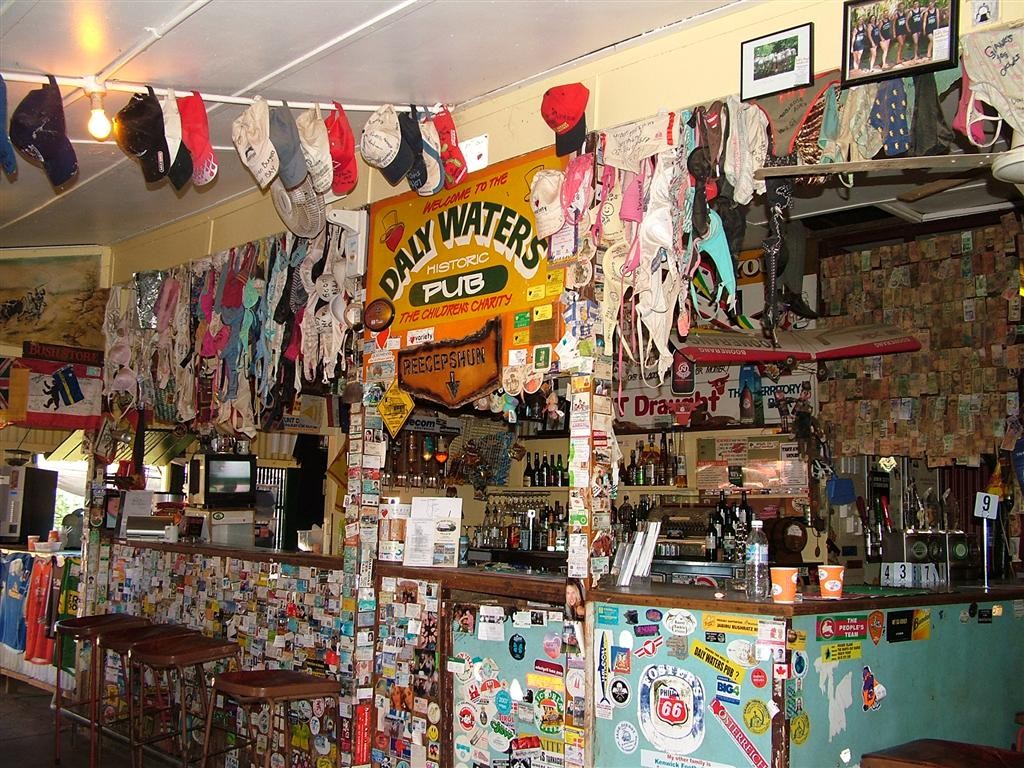 Image: www.flyingtheoutback.com
­­­­
6. Pub in the Paddock – Pyengana, Tas
Sitting in the middle of a paddock in, Northeast Tasmania's Pyengana valley is the aptly named Pub in the Paddock, also known as the St Columbia Falls Hotel. Licensed in 1880, it's one of Tasmania's oldest country pubs and is loaded with old timey country charm.
For a long time, Pricilla the 'Princess of the Paddock' (a beer drinking pig) would delight guests with her antics (before you call the RSPCA I'm pretty sure it was a special pig brew). Sadly Priscilla passed away and had been replaced with Pinky, who also enjoys a drop of the old amber!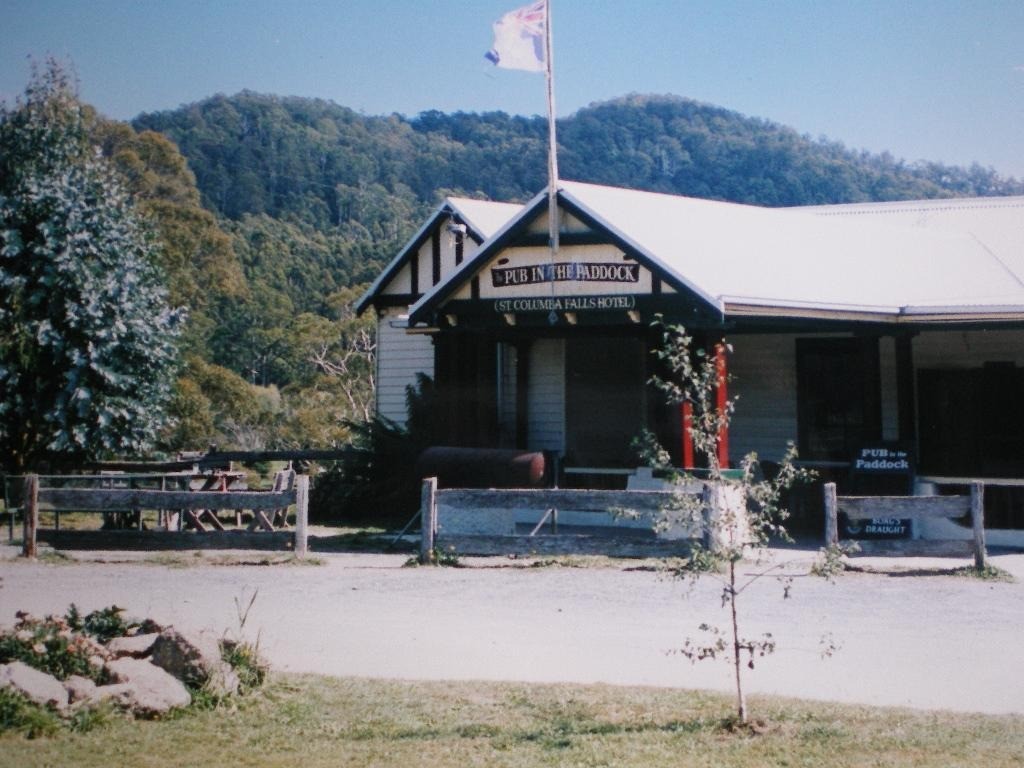 Image: www.virtualtourist.com
5. Craig's Royal Hotel – Ballarat, Vic
This majestic, gold rush era hotel was opened in 1853 and has played host to princes and prime ministers in its time. It has recently undergone a four-year restoration, returning Craig's to its Victorian splendour.
Originally opened as The Ballarat Hotel by Thomas Bath, it soon became known as 'Baths Hotel'. The Royal Commission of Enquiry that investigated the Eureka Stockade was held at the Craig's, and for a while in 1856 it was even used as the temporary Council Chambers while new Council Offices were being built!
In 1857 the grand old pub was bought by Walter Craig. Ten years later Craig made an arrangement for horseman and poet Adam Lindsay Gordon to run the stables at the Hotel. In his poem The Banker's Dream, Gordon refers to Craig's Pony:
In and out of the lane, to the racecourse again,
Craig's pony was first, I was third,
And Ingleside lit in my tracks, with the bit
In his teeth, and came up 'like a bird
This must have had quite an effect on Craig because three years later he dreamt that his horse 'Nimblefoot' would win the Melbourne Cup, but only after his own death. Eerily, Craig's death came in August 1870, and Nimblefoot ran to Victory at the Cup in November that same year. Nimblefoot's Jockey even wore a black arm-band – just as he had in Craig's dream!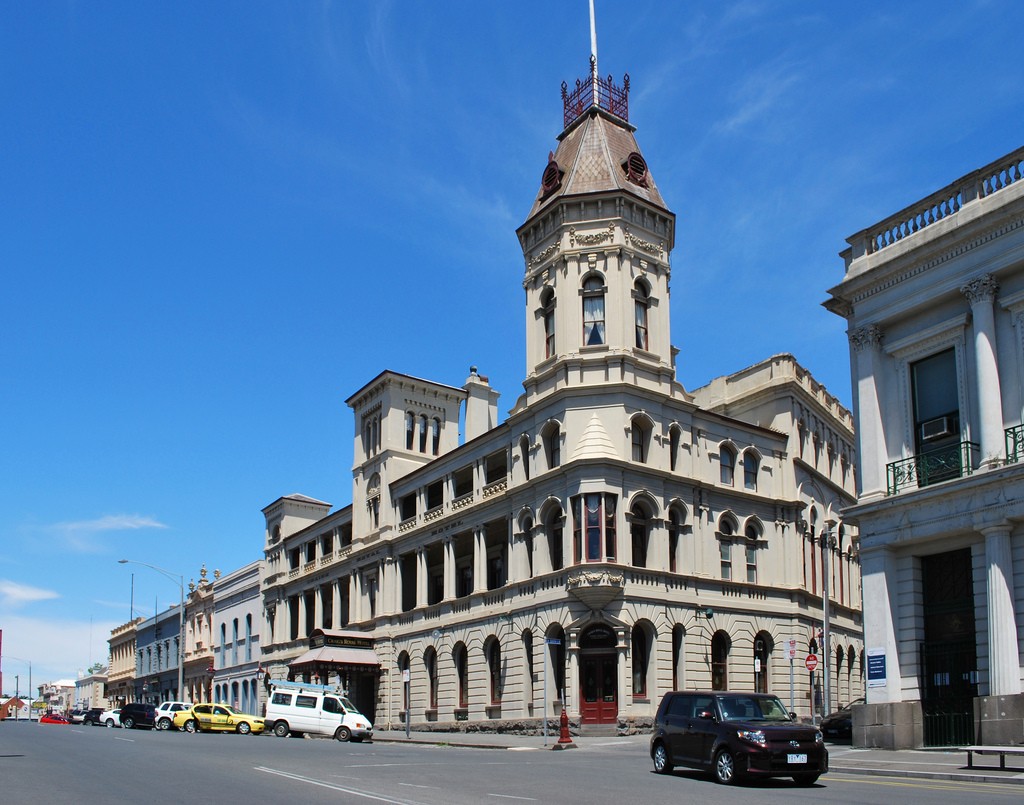 Image: www.flickr.com
4. Palace Hotel – Kalgoorlie, WA
Before Herbert Hoover went on to take the American Presidency in 1929, he is said to have fallen in love with a barmaid The Palace Hotel. At the time, Hoover was a mining engineer working in the goldfields. Such was his affection for the barmaid and the pub itself that as a parting gift he carved out an elaborate mirror which still sits in the hotel foyer today, beside it is an excerpt from a love poem to the lady in question.
Today The Palace offers beer, food and accommodation, and the massive balcony that stretches right around the building is perfect sunny afternoon sessions.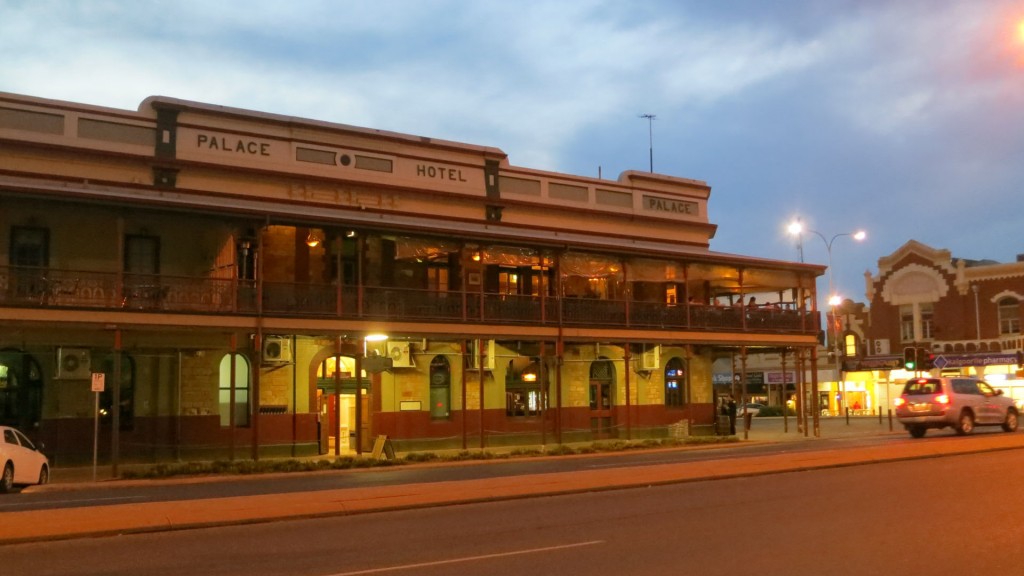 Image: www.ournakedaustralia.com.au
3. Caves House – Yallingup, WA
Caves House was originally built by the Government in 1903 to provide accommodation for visitors to the spectacular Ngilgi cave that had recently been opened to the public. But it didn't take long to establish itself as a favourite watering hole among locals and visitors alike.
The Hotel now is now famous for its 'Summer Sessions', and being in close proximity to some stunning beaches, it's easy to see why. Caves House sits on 35 acres of heritage-listed gardens and puts on garden cinema in the summer, they also have live bands and a restaurant… the only hard part is leaving.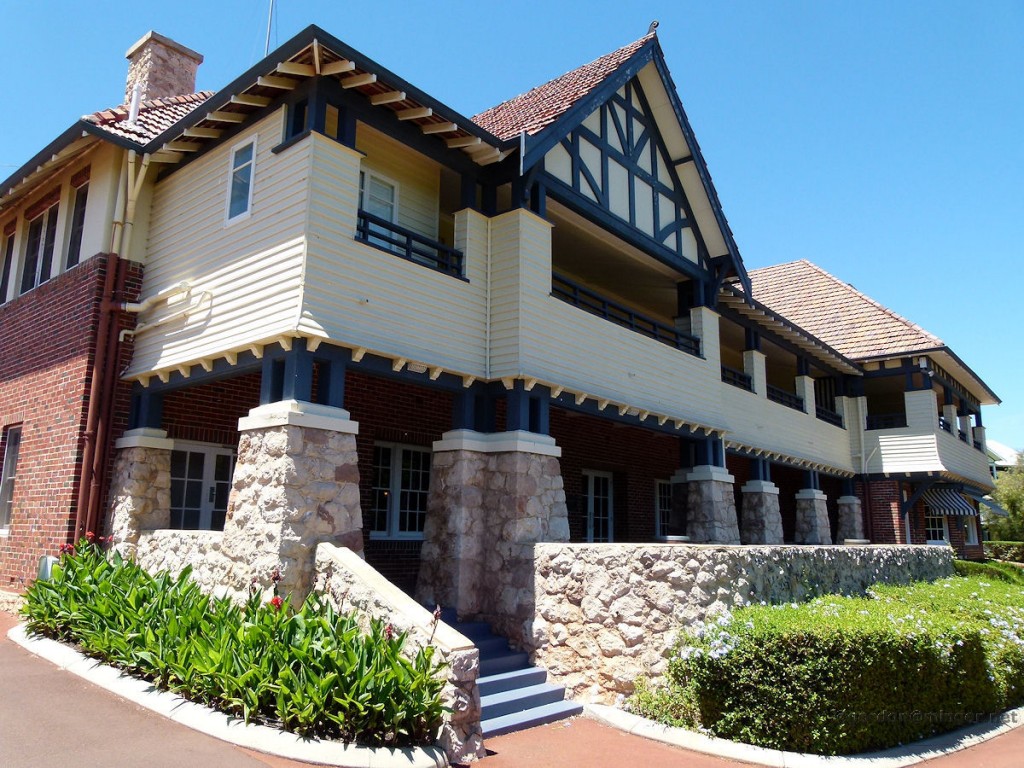 Image: www.mignor.net
2. Pub with no Beer Hotel – Macksville, NSW
"There's nothing so lonesome, morbid or drear, than to stand in the bar of a pub with no beer," sings Slim Dusty.
Legend has it that the pub he's singing about is the Cosmopolitan Hotel at Taylors Arm near Macksville. It's said the pub did in fact run out once when it got cut off by floods – those country folk are an unforgiving bunch when you mess with their beer!
Determined never to let this catastrophic event repeat itself, the pub now has its own brewery. Operating under the 'Murray's' moniker, it's not a bad drop and is sold around the country.
There's a massive cedar log out the front of the pub with 'Pub with no Beer' carved into it. Behind this is the 100-year-old pub with its flash new brewery. You can take a tour of the brewery, attend a beer appreciation class and even have a beer degustation lunch. And what's the bet someone's going to start singing…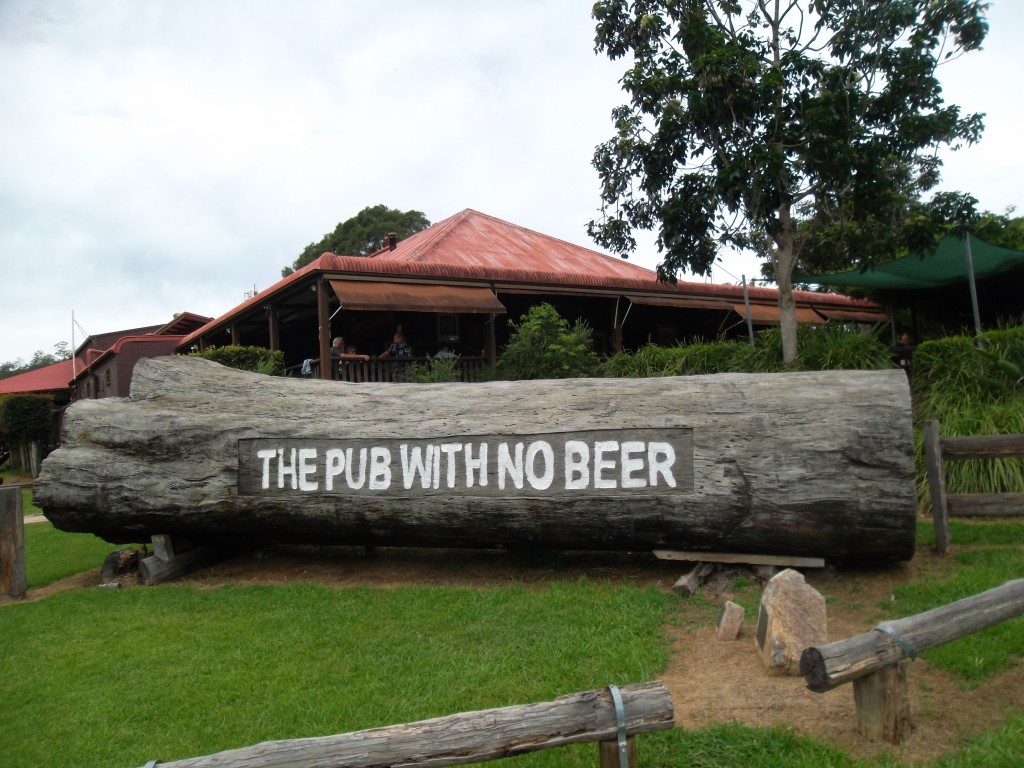 Image: www.weekendnotes.com
1. Story Bridge Hotel – Kangaroo Point, Qld
As bizarre as they are entertaining, the Australia Day cockroach races at the Story Bridge Hotel are still going strong 33 years after they began. The story goes that two old punters were sitting at the bar arguing over which Brisbane suburb had the biggest fastest roaches, and the races were born!
One of the last remaining family-run pubs in Queensland, tradition runs deep at the Story Bridge. Built in 1886, the pub out-dates its namesake by over 50 years. Originally the Kangaroo Point Hotel, the pub changed its name to coincide with the bridge's opening.
The hotel's architecture is now rare, and it is one of only seven three-storey hotels from this period in Queensland today.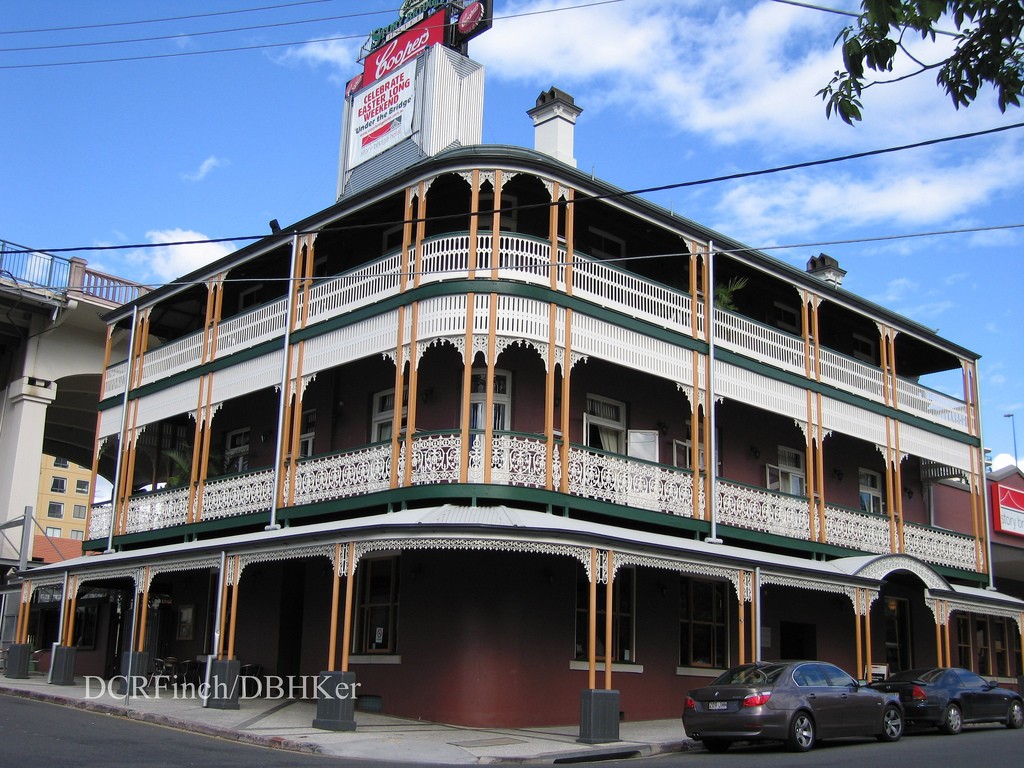 Image: www.flickr.com