Tired of getting caught up in the hustle and bustle of everyday life? So are we. That's why we've created the 'ultimate location bucket list'.
If you haven't got yourself a bucket list yet, or you're looking to add more places to see before you die, then this is the list for you. Set some goals, write them down and start planning. The world's a big place; may as well visit the greatest parts of it.
10. New Zealand
New Zealand is one of those places that you can go back to time and time again and never get sick of. It's full of adventure, looks like a postcard and caters to singles, couples and families alike. There are mountains, oceans, rivers, streams, trails, coastal villages and country towns. Not to mention the world-class fishing and hiking on offer.
One could easily be mistaken for thinking the images depicting the beauty of this place are photoshopped, but we can well and truly confirm that they're not. It really is something to behold.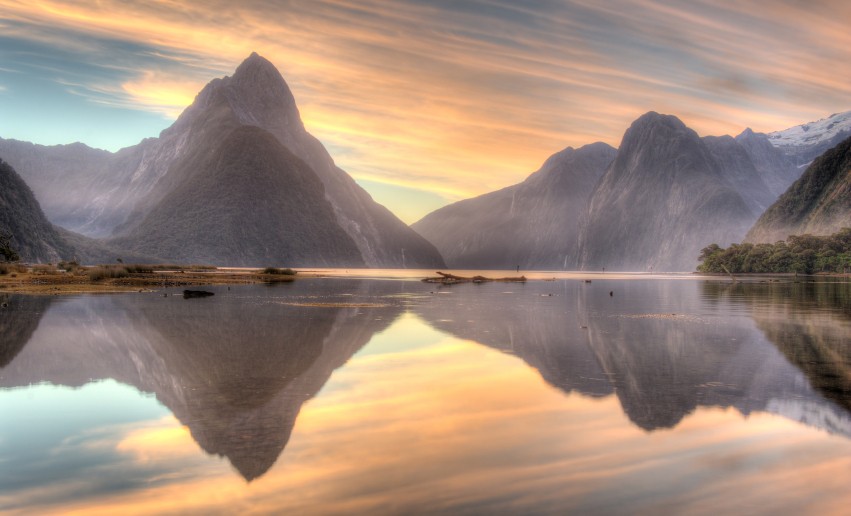 Must visit places:
Milford Sound
Bay of Islands
Lake Taupo
Hobbiton Movie Set
Coromandel
 9. Norway (Northern Lights)
The stunning light show you see below is not the result of hard work by a team of lighting professionals or engineers. No, this menagerie of colours that lights up the night is Mother Nature at her finest.
Known as an aurora, natural light displays such as these, are mainly seen in high latitude (Northern Hemisphere) and low (Southern Hemisphere) regions of the world. The phenomenon occurs near the magnetic poles of each hemisphere and is known as the Aurora Borealis in the north and Aurora Australis in the south.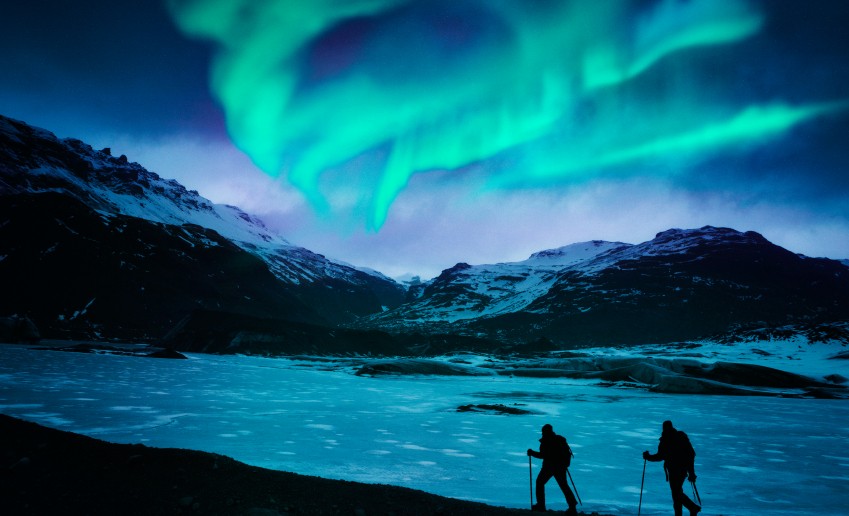 These displays light up the skies with myriad colours and various shapes from arcs to ripples that resemble something you'd expect to see in a science fiction movie.
The Northern Lights would be a fantastic addition to any bucket list, specifically for those with a love of the outdoors and surreal experiences. No doubt your Insta account will love you for it too.
8. Patagonia 
It's the kind of place that civilisation forgot… in a good way. The region is shared by Chile and Argentina and despite its sheer size, is only sparsely populated.
This southern frontier of South America is wild and vast. Wide desert-like spaces are punctuated by tall ice encrusted peaks which draw hikers near and far. Crystal clear waters flow through the arid landscape with ease and play home to some of the biggest trout species on the planet. Fly anglers from all over the globe travel here each year to experience the most breathtaking fishing freshwater has to offer.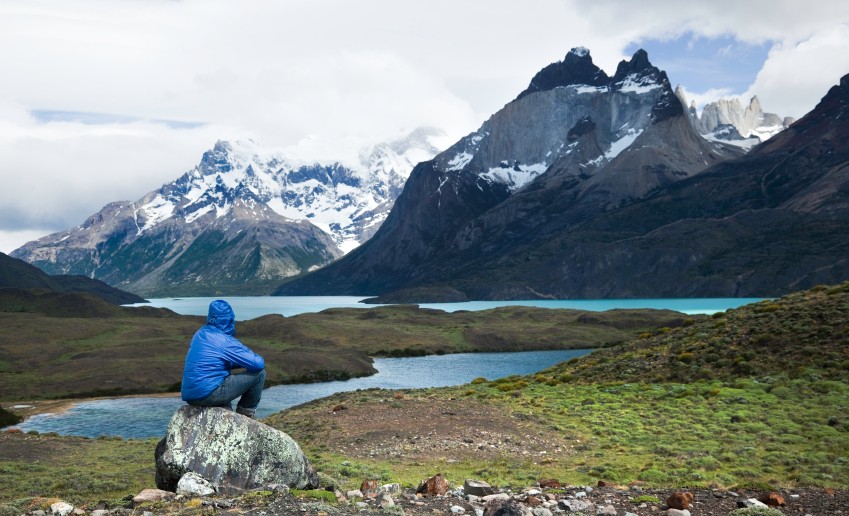 Other fauna to be admired include the guanaco (think a camel crossed with a llama), the Magellanic penguins, Chilean flamingos and the Patagonian hog-nosed skunk.
It's no wonder Charles Darwin was so endeared to this place. And to prove Patagonia is the place that civilisation forgot, his account, written some 170 years ago, is still a true description of the landscape that you can expect upon arrival.
7. Antarctica
Antarctica is truly one of the last frontiers, and is a destination reserved for the most intrepid among us. Once there you can go cross country skiing, hiking and visit penguin colonies but on a trip like this half the fun is in the journey itself and the mind blowing scenery you'll see on the way.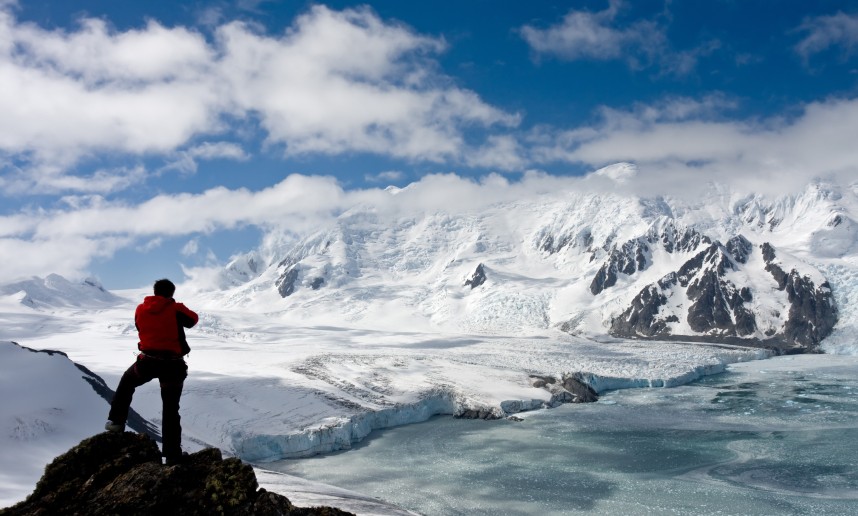 The majority of visitors to the frozen continent opt to take one of the various sea cruises that leave from Argentina. The cost of these voyages varies wildly as do the conditions onboard. But if you're going to do it, why not do it properly and charter a private yacht? Yes it'll cost you somewhere in the region of $4000 a day but this is a bucket list after all – and seriously, could it get any better?
6. The Amazon
We've all seen images and footage of this spectacular place splashed across the Discovery Channel and depending on your sense of adventure, the mere thought of visiting is most likely frightening or incredibly inviting.
The famous river spans some 7000km with streams and tributaries traversing eight countries and boasting near 2000 varieties of fish species.
Keep in mind when booking a trip here that May to October is the dry season which is relatively cooler than the wet season from November to April.
With plenty to see and do, you'll need to allow yourself enough time to discover everything this magical frontier has to offer. Just watch out for all the creepy crawlies… they reckon everything wants to kill you in the Amazon.
5. Inca Trail to Machu Picchu
This has probably been included on every destination bucket list ever written and you only need to look at photos of this place to understand why.
The 43km trail traverses through the Andes mountain range and takes in stunning mountains, cloud forests, jungles and Inca paving stones.
It's no wonder the Inca Trail is rated by many as one of the best in the world. The old adage of, 'It's the journey, not the destination' doesn't ring true in this case as trekkers are greeted by the awe-inspiring Machu Picchu at the end of the journey. This archeological city draws visitors from around the globe each year and it's often the first thing people add to their wish-list when visiting South America.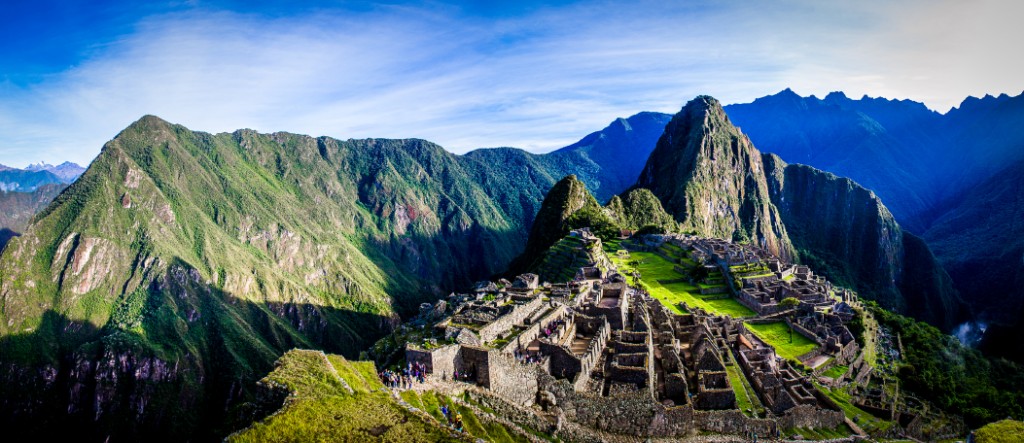 The best time to undertake the Inca Trail to Machu Picchu is between May and September during the dry season but you'll need to be well prepared. A moderate to high level of fitness, trekking experience, adequate clothing and a good sleeping bag are needed, among other things.
4. Kruger National Park 
We've all been to the zoo and sat in awe at the ferocity of lions, elegance of giraffes and bulk of elephants. We've all been seduced by the tone of David Attenborough's voice narrating the life of myriad species we inhabit this great planet with. But not many of us can say we've seen them in their homes, uninhibited by cages or TV screens to keep us safe from them. And that's exactly why Kruger National Park should be right at the top of animal enthusiasts' bucket lists.
Kruger National Park is one of the largest game reserves in Africa and covers approximately 19,000 square kilometres in north-eastern South Africa – that's larger than half the countries on Earth. Being one of the best places to watch animals roam free, to live, hunt and play, as they should, makes this destination a real hot spot for tourists all over the globe.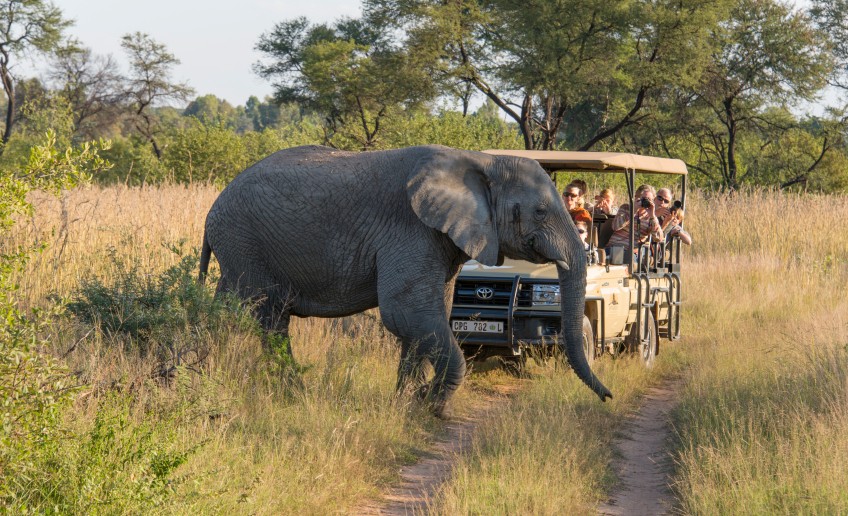 Each of the big five game animals can be found here and getting up close and personal to any, if not all, is a once in a lifetime experience that simply can't be replicated. Big cats strolling past your safari vehicle, elephants roaming the land and leopards lounging in trees are all sights to behold here.
The dry winter months (May-October) are best for game viewing as animals converge around water sources, making them easier for the guides to find whereas summer is fantastic for spotting newborns as most animals give birth around this time.
Being an open park means it can get busy here so the best way to explore the park is via a guided safari with many able to be found online. With possible sights such as the one below, what are you waiting for?
3. Rio
Held before Lent each year, Rio Carnival is a massive five-day celebration of Brazilian culture. Samba dancers, musicians, revelers and floats adorn the streets while an estimated two million people visit each day.
Carnival is very important to the Brazilians, it sums up their way of thinking and way of life. It's bright, it's loud and it's colourful with a sense of euphoria blanketing the many towns and villages that make up this fabulous country.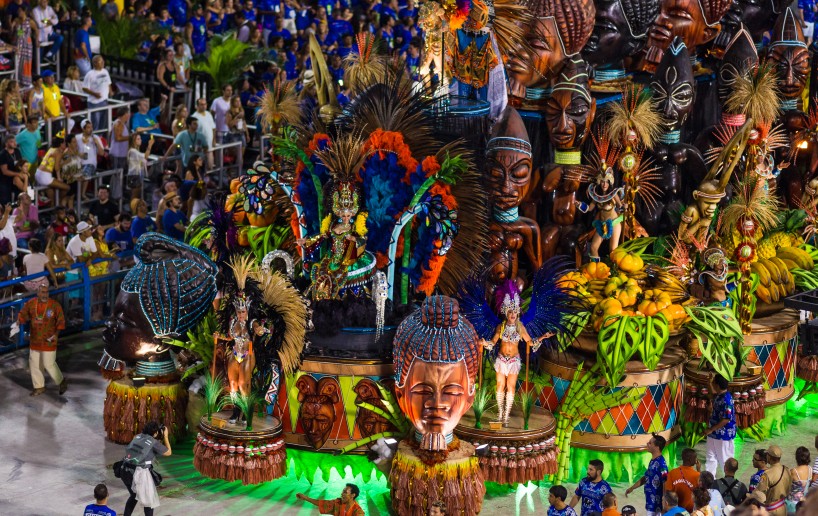 It is usually in February, the hottest month in the Southern Hemisphere, when summer in Rio is at its peak so be prepared to sweat it out.
If you love parties, good music and skimpily dressed samba dancers, then Carnival should definitely be on your bucket list.
2. Petra
If you're ever in the Middle East and looking for something to do, go to Petra. Sure, floating in the Dead Sea is fun, and riding a camel through the desert like Laurence of Arabia is good for a lark, but Petra is one of those places that inspire true awe.
The entrance to the ancient city is a deep ravine a few meters wide with towering stone cliffs and ancient aqueducts on either side. This eventually opens out to reveal the towering façade of the ancient city's most famous relic, Al Khazneh. It's around three stories high ornately decorated, and when you consider it was carved by hand, out of the side of a mountain, it's pretty damn cool.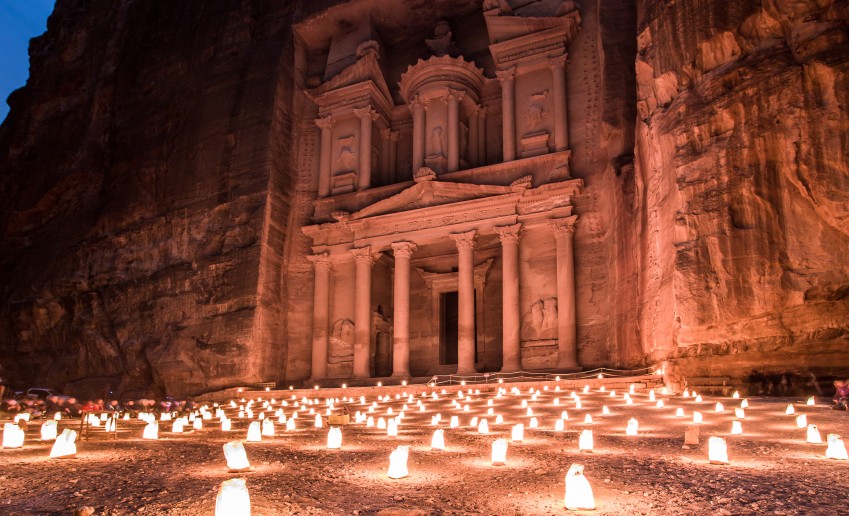 But remember Petra was an entire city, and as such there is heaps to explore. Roman coins still litter the ground in places and if you climb up the mountain to visit El Deir (The Monastery) the view is simply staggering. And if all that's not enough, it featured in Indiana Jones and the Last Crusade!
1. Iceland
There's a reason tourist numbers continue to rise in this part of the world. And it stems far beyond the Viking Clap which the nation has become famous for after its exploits in the World Cup.
Iceland is captivating, surreal and a devastating collision of dramatic hardscapes and wild seas.
A winter jaunt will see you in good stead to catch a glimpse of the Northern Lights, while summer offers endless daylight which makes it easy to lose track of time.
Have your camera ready at all times here because the scenery is like nothing else on the planet. Snow capped mountain peaks, blue lagoons, fuzzy horses and glaciers are only a few of the things worth busting the lens out for. But don't forget to soak it all in and thank some higher being for the sheer beauty of Iceland.