Australia is certainly blessed when it comes to top saltwater fishing locations and would easily rate as one of the best fishing destinations on the planet – particularly when it comes to the variety of species on offer.
The north, with its sensational warm water, offers some amazing fishing for ocean pelagics and bottom feeders alike with Spanish mackerel, jewfish, coral trout and metre-long barra all on offer. The east coast really turns it on for a wide variety of species with marlin, tuna, kingfish and tailor all in abundance. Then there's the south where King George whiting, snapper, bluefin tuna and southern calamari reign supreme. And finally there's the west coast, which, could easily lay claim to the most spectacular fishing in the country… although the north would have a pretty strong case to rebut with.
Wherever you are along this magnificent island's vast coastline, you're never too far from a saltwater dwelling fish or two and for that reason alone, it's hard to list a definitive top 10 but I reckon this list comes close.
1. Abrolhos Islands, Western Australia
The name might not be familiar to all but once you catch a glimpse of this stunning place from above, you won't even care what lies beneath the water. The Abrolhos Islands and the amazing coral reef systems that surround them collaborate to form one of Western Australia's most unique marine environments. The 122 islands play home to myriad sea life with some exceptional fishing on offer for those lucky enough to venture here.
The waters are famous for holding many iconic species including monster coral trout, Western Australian dhufish, baldchin groper, dolphin fish and plenty more.
9. Gippsland, Victoria
Most of the attention from visiting anglers stems from the world-class estuary fishing on offer in the region and with myriad systems to explore, it's no wonder people venture from all corners of the country to fish here.
Species can be caught in the region with all manner of techniques – whether that be with bait, lures or dip nets and you don't even need a boat to get in the mix. Plenty of jetties line the river systems in the area and the Ninety Mile Beach offers an abundance of shoreline to fish from.
Bream, flathead, whiting, tailor, trevally, mulloway and salmon all roam the brackish water while sharks, Australian salmon and flathead all live in the surf and offshore. Prawning and crabbing are also popular fishing techniques implemented here.
If we had to choose one area to fish in the region though, it would have to be Mallacoota.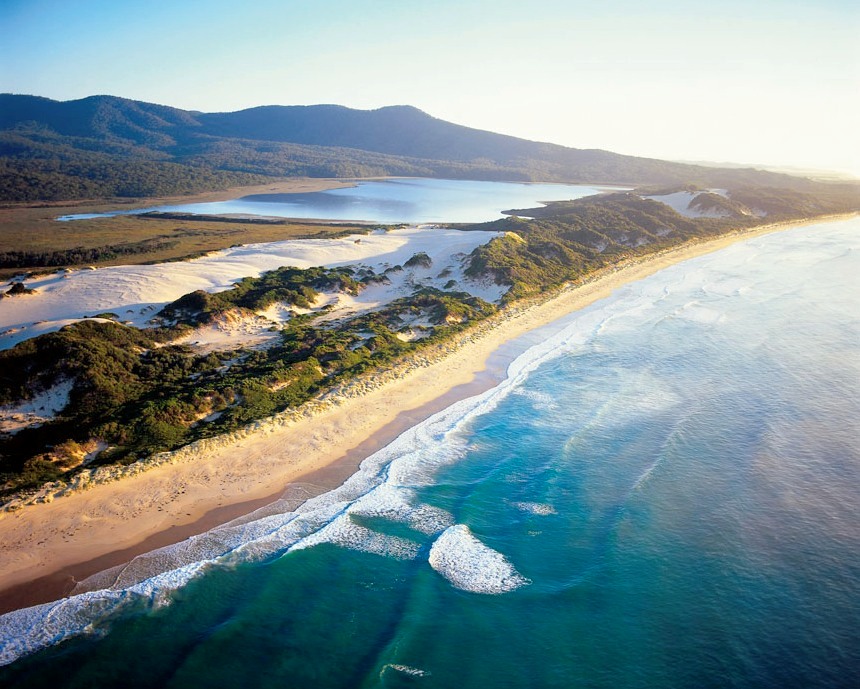 Image courtesy of www.eastgippsland.vic.gov.au
8. Arnhemland, Northern Territory
For many Aussie anglers, Arnhemland is one of those must-visit places before they die. It's revered for its sheer remoteness and ability to put on some of the best barra fishing on the planet. Entry to this special area is restricted to people holding permits issued by the Aboriginal traditional land owners and as such, it receives very little fishing pressure. The coastal creeks and rivers hold abundant barramundi, jewfish, saratoga and threadfin salmon, while the abounding ocean holds tuna, golden snapper, Spanish mackerel, GTs and many, many more.
Having been fortunate enough to fish this place myself, I can honestly say the fishing action was nothing short of spectacular. Even on slower days we managed 30-plus fish in the boat. Time your visit at the end of the Top End's wet season when the barra fishing really fires up.
7. Great Barrier Reef, Queensland
There isn't much to be said about the Great Barrier Reef that you haven't already heard. It's the world's largest coral reef, visible from space even, and with plenty of coral reef comes even more marine life. While certain areas are not fishable, for environmental reasons, others are available for recreational anglers to prospect. A number of charter boats service different sections of the reef and make for the best way to get among some of the tasty delights that call this place home. If you haven't laid eyes on this place in person yet, what are you waiting for?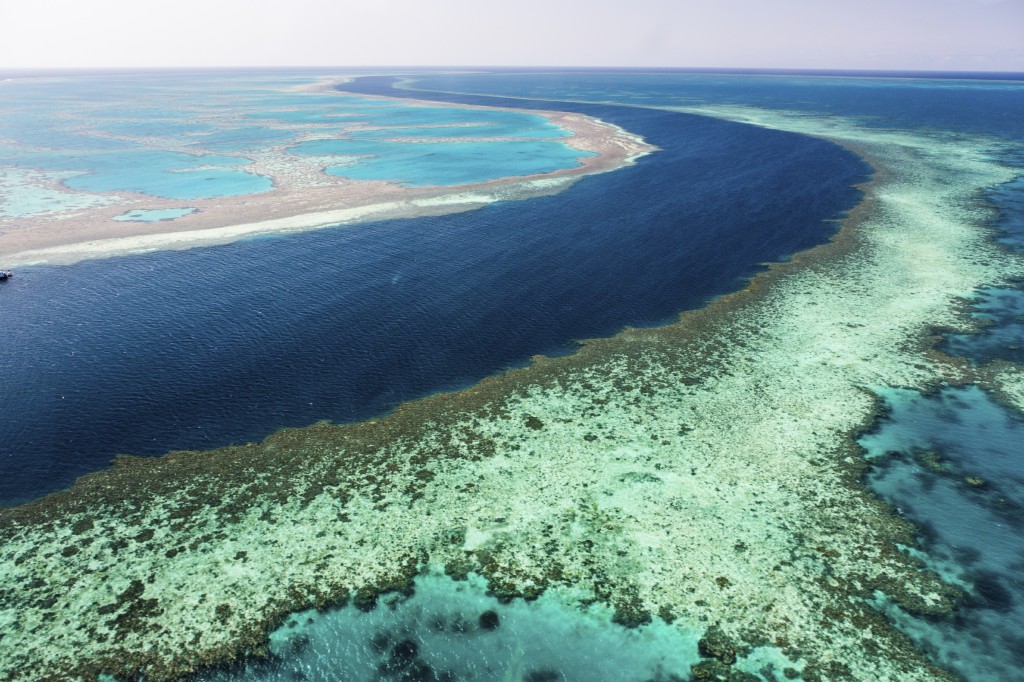 6. St Helens, Tasmania
How could we leave out Tasmania?
Despite the Apple Isle primarily attracting freshwater anglers, it can certainly turn it on for the salties too. So if you're heading to Tassie and want to try something a little different, head over to St Helens, on the east coast. The area offers estuary and bay fishing for Aussie salmon, bream, snapper, whiting and garfish while offshore reefs play home to trumpeter, morwong, cod, pike and calamari. But if it's real adventure you want, head out into the deep blue yonder for a chance to tangle with striped marlin, mako sharks and a range of tuna species.
5. Cape York, Queensland
Cape York, perhaps best known for its, 'You are at the northern most tip of Australia sign' is a true fishing Mecca and many southern dwelling anglers make the trip up here almost religiously. The options are many with coastal creeks, tidal estuaries, blue water and lagoons all on offer here. Just make sure you hit the gym before arriving because you'll be brawling with barramundi, queenfish, tuna, trevally, mangrove jack and other tough guys.
When it comes to Cape York, it's about more than just the fishing though. This place is perfect for those in search of solitude due to the real sense of remoteness and wilderness about the landscape.

4. Bermagui, New South Wales

Bermagui has made a name for itself as one of Australia's best game fishing locations with plenty of big fish caught each year by budding fishos. The contintenal shelf runs within close proximity to the shoreline and with it comes warm northerly currents. These currents attract a wide array of species including marlin and tuna – two of the most prestigious catches in the country. Also on offer is deep sea fishing across chunky reef bottoms. If you haven't already been, make Bermagui a priority this year.
3. Fraser Island, QLD
Perhaps most famous for its sensational beach fishing, Fraser Island is a rich and diverse fishing area which makes it a real drawcard for anglers all over the globe. The artificial reef is the largest in the southern hemisphere and was built to help stop the decline of the local fish population. It is now home to reef fish, including large groper, coral trout, sweet lip, red emperor, parrot fish and cod. As alluded above, the beach fishing is the main attraction here and puts anglers within casting distance of monster tailor, big bream, jewfish and swallowtail dart.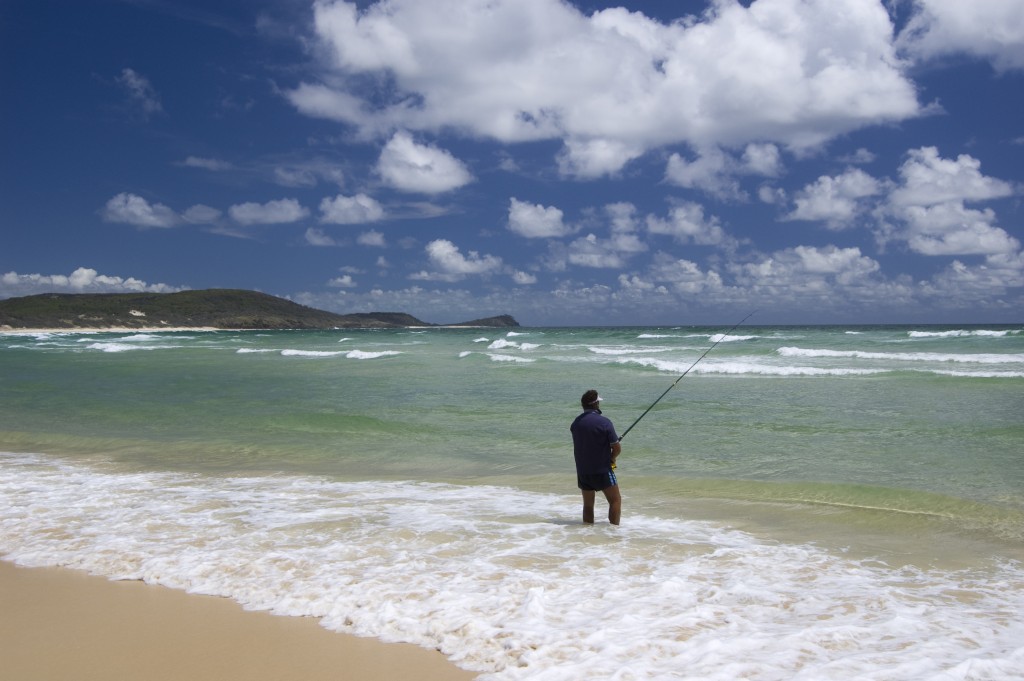 2. Port Lincoln, South Australia
There are quite a number of top fishing destinations in South Australia, so choosing the best one wasn't easy but we've settled on Port Lincoln on this occasion. Whiting, snapper, salmon, sweep, snook, tommy ruff, garfish, squid, and many others are available all year while marauding tuna and combatant kingfish acan be encountered during the warmer months. Boat and landbased fishing opportunities exist making it suitable for amateurs to experts alike. The main wharf puts you in casting distance of salmon, whiting, salmon and snook while snapper are the main drawcard for the boating fraternity.
1. Exmouth, WA
Western Australia is certainly the blessed state when it comes to fishing and Exmouth would have to be right up there when it comes to popular fishing destinations. Even the landbased fishing here can produce big trevally, queenfish, spangled emperor, tuna, mackerel and giant trevally. Oh, there's bonefish here too (drool). For the boaties, the continental shelf runs mere kilometres from the land which means a whole range of sportfish call this place home. All six Australian billfish species (blue, black and striped marlin, sailfish, broadbill swordfish and shortbill spearfish) are encountered here, along with yellowfin tuna, mahi mahi (dolphinfish), wahoo and more. Now you know why it's in our top 10.