If you've visited ManSpace before, you've probably seen our beer reviews. You might've also seen that there are quite a few (and still growing). We love beer and are huge proponents of the recent craft beer revolution and love to see all these small-to-medium-sized breweries finding success.
The number of independent breweries has grown from 81 in 2008 to 387 in 2016 according to the Independent Brewers Association and between 2016 and 2017 the Australian Tax Office handed out an average of 1.7 new alcohol excise licenses a week!
We've decided to rank our top 10 favourite Victorian craft breweries, we hope you enjoy:
Coburg Brewing Co.
This brewery was founded on all the right reasons; two publicans in Danial and Jane Caneva loved the social aspect of working in pubs, being the social fabric of the community. When the craft beer movement started, they decided to jump on in and founded the Coburg Brewing Co. in 2013.
They mostly supply Melbourne's northern suburbs with their fruity, preservative-free original lager, Coburg Lager which they define as "just a simple tasty number you can sit on all night".
Following their lager's success, they created the Pentridge Pale Ale, named after now defunct HM Prison Pentridge located in the heart of Coburg and now home to some of the north's best cafes and restaurants.
If you're in the area, drink what the locals drink.
Hawkers Beer
Hawkers began brewing in 2015 but it didn't enter the boutique beer revolution directionless. Founder Mazen Hajjar had been brewing in the Middle East since 2006 at the regions first ever craft brewery. By the time he left, it was exporting to 26 different countries.
Mazen is quite experienced in the brewing world.
Brewing off the motto 'life's too short to drink bad beer', Hawkers have their staple lager, pilsner, IPA, XPA and more but have a rotating range of funky flavours including Franboise A Trios, a trans-Tasman collaboration sour raspberry IPA or Tom Needs More Friends, their pre ferment dry hopped beer.
Whatever the occasion, whatever the meal or accompaniment, Hawkers has a drink to pair with it and can always surprise you with its fruity flavours or different takes on classic pours.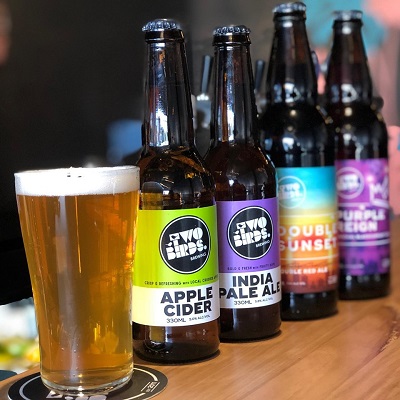 Two Birds Brewing
We've reviewed some Two Birds bevvies before and they've scored quite highly, I'm sure you'd expect us to chuck them on this top 10 and you're spot on.
Like most craft breweries they'll have their own twist on classic drinks but also throw a few curveballs at you. The curveball I'm most fond of is the Purple Reign Imperial Gose and I won't lie, I only tried it because of its name… However, it was an instant favourite as well as being super weird. Imagine a fruity ale and Ribena had a love child. Interesting.
Be sure to check out The Nest, the hub and public bar for Two Birds where you can drink their beers and try the food made for the drinks.
Mountain Goat Beer
This may be a bit of a controversial pick here with Mountain Goat Beer now owned by the Japanese company Asahi after its sale in 2015. But the Aussie-originated brewery knows how to make a ****ing beer!
Whether it's the organic steam ale, their Goat beer or one of their seasonal beers, Mountain Goat seem to always hit the nail on the head.
Also, I hate to be 'that guy', but I'm an absolute sucker for smart label design  and Mountain Goat may have some of the best. Such as their 2015 Imperial Pilsner which had an Imperial Stormtrooper from Star Wars or the 2016 Pulped Fiction Blood Orange IPA had an orange with an Uma Thurman wig on. I highly recommend checking out the Goat Archives.
Mornington Peninsula Brewery
Apparently Mornington Peninsula Brewery was just an idea between friends during the 2008 AFL Grand Final that actually lasted longer than most drunken conversations. And thank god it did.
Now, whenever I'm driving down the peninsula, my mates and I know we can grab a cheeky Mornington beer and it'll go down wonderfully. Their pale ale is where it's at and one of their first pours they created alongside their IPA and brown ale.
Back to the label designs, Mornington created #tinnage and went super extra with their can design. I'm a fan but I'll leave it up to you to decide if you're a fan. Their cans are somewhat conservative to some of the designs later in this top 10.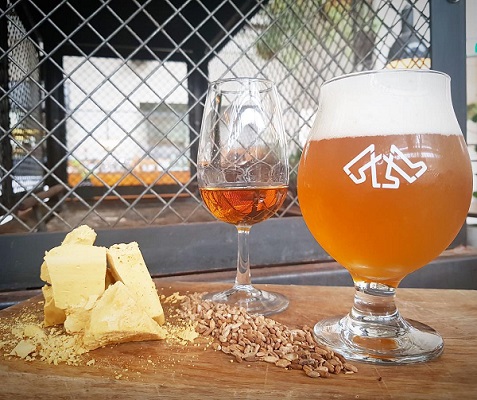 Stomping Ground Brewing Co.
The first time I ever really tried craft beers was on a Stomping Ground watermelon smash. How could you not try something called that?
From there I went on to try more sour beers including their guava and passionfruit variants and found something I really enjoyed. I guess you could call it a gateway crafty, the drink that pulled me from my Carlton Draught pit.
The Collingwood brewery have a recognisable, widely-spread and delicious range of 'common ground' beers as well as one of the best brewpubs there is to visit. Also, by the time you're reading this, their second brewpub will be open in Moorabbin.
2 Brothers Brewery
Two American-born brothers, Andrew and Dave Ong founded the 2 Brothers Brewery after not really loving any of the beers in the Aussie scene. Instead of just putting up with it, the former physio and aeronautical engineer decided to make their own.
They also introduced American craft beers to Australian palettes with their grizz (American amber) and growler (American brown ale) beers. The latter being the first beer they ever produced in their Moorabbin brewhouse and still do till this day.
Moon Dog Brewery
In the crumble the mighty crumble, apple crumble dessert sour. That's the name of a beer for ****'s sake. Moon Dog Brewery does some weird brews.
I love a good sour beer and Moon Dog is the place to go for those. David Boysenbowie, Cherry Seinfeld or Melon DeGeneres are some of the sours they offer.
On top of that, they name each variant of their IPA's after dogs, ten points there.
They have a consistent 'black lung' series of barrel-aged Smokey stouts. (The latest black lung (IX) has been wax sealed).
Raspberry vanilla milkshake NEIPA, my blue heaven (that's the name of a beer).
If you don't believe any of the things I just said, check out their range here.
They also score highly with me for the graphic designs, love 'em.
It all seems so stupid but that's why it's great. It's everything great about craft breweries all thrown into the one. Hats off to you Moon Dog.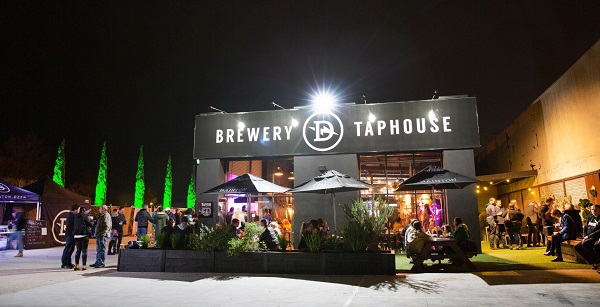 Dainton Family Brewery
Dan Dainton, founder of Dainton Family Brewery went out and hired not a brand rep or marketing person but an 'intergalactic fun & beer legend' when expanding his company.
That pretty much sums up the family brewery that began operating as a gypsy brewery, going around to any old place they could to brew their product before settling in Carrum Downs. Apparently, when Dan would go around to different breweries, he would encourage them to use as much hops as they could and then a bit more.
They're also one of the more experimental breweries I've seen going around. The current season range includes a blood orange New England rye IPA, a Kilpatrick oyster stout, a choctail espresso mocha stout and a sauv blanc and kiwi bright NEIPA (New England India Pale Ale).
Coming in at second on this list, Dainton could make you say 'what the f***' and it could mean a whole range of things. At the very least, you're having fun testing out something you never thought you would.
Little Creatures (Furphy)
I'm kind of cheating a bit here but could any Victorian really say no to a Furphy?
The original craft beer, Furphy has been credited by some for starting the craft beer revolution in Australia after its humble beginnings in Geelong 2014. Three years later and the ale had grown by 300% with demand far exceeding anybody's expectations.
"I had just been hosting a year eight parent night and the dads would throw in their craft beer and by the end of the night everyone was fishing around for the VBs and Carlton Draughts," Sam Furphy said in an interview with the AFR.
"Everyone was bringing these craft beers for show, but really drinking the classical beer. We both said it should be a 'sessional type' beer."
Well weren't they just spot on.
Furphy, now owed by Lion and in turn, Kirin Brewery Company is a staple of pubs around Australia and organically has grown to one of the most popular beers in the country. Also, it tastes wonderful, that always helps.