When it comes to whisky, you certainly get what you pay for, and if you prefer to mix yours with coke or dry ginger ale, then you need to take a good hard look at yourself. Good whiskies should never be mixed, with anything, period. So if you're looking for something new to sit down with and enjoy, especially from our own backyard (none of that Irish stuff), then this is the list for you. These are in no particular order by the way, so do yourself a favour and try them all.
10. Limeburners
Every release of Limeburners is a single barrel expression of single malt whisky, with bottles individually numbered. While always maintaining the wonderful characteristics of this hand distilled and award winning malt whisky each expression has unique qualities. Consistent characters include malt, spicy, cinnamon, fruit, and vanilla. Each barrel will impart other characteristics unique to the barrel.  The current M89 release was matured in an ex-bourbon American oak cask and finished in an old Australian sherry cask, and displays spice and fruit aromas followed by vanilla, honey and raisins. Limeburners has won Gold, Silver and Bronze medals at international spirit competitions so you know it's good!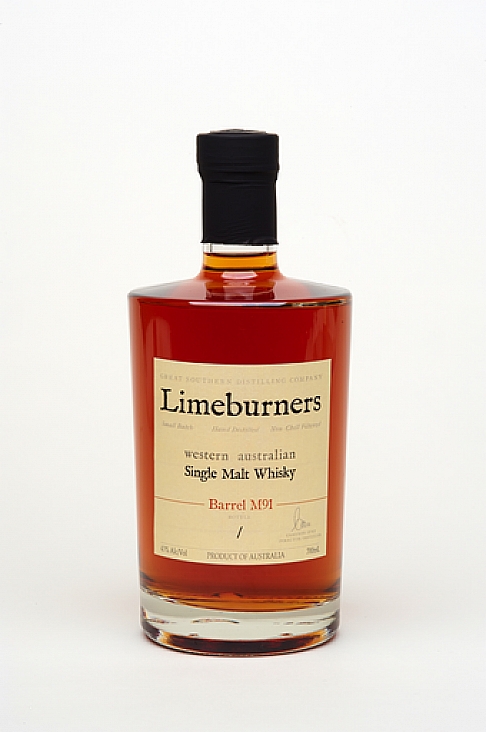 9. Overeem
Old Hobart Distillery is a family-owned business, with operations headed by Casey Overeem. Casey's interest in the industry started back in the early 1980s when he had his first experience of distilling at a relative's house in Norway. The Distillery's Port Matured Whisky is aged in ex-port French-oak barrels. These handselected barrels have been cut down to 100 litre (quarter cask) capacity, which aids in producing an intense whisky of incredible character and flavour profile. For the flavour seeker, this drop introduces hints of spicy dried fruits on the palate with an aftertaste of plum, sultana and cocoa.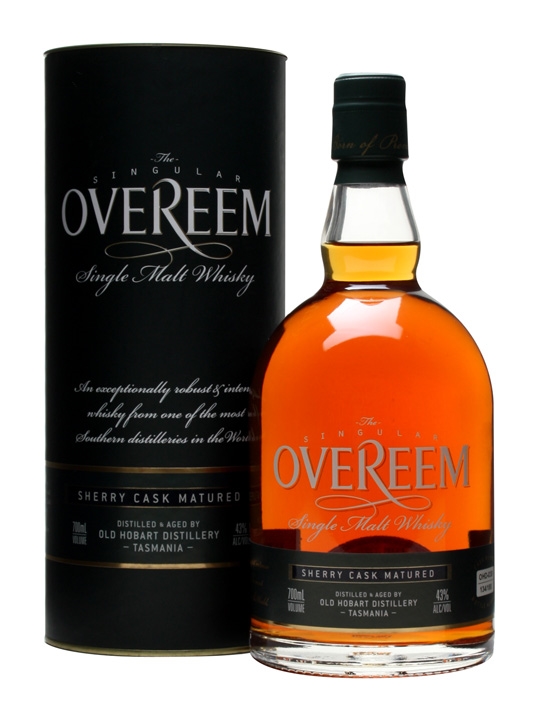 8. New World
New World Whisky is the new kid on the block as far as whisky distillers go in Australia. Now in its fourth year of production, the Victorian -based distillery prides itself on challenging conventional perceptions of what whisky can be. Their single malt Starward is youthful, rich and bright. The team describes it as bold but delicate, youthful but mature; rich and contemplative, and surprisingly crisp. If you're looking for something new and exciting to hit your palate with, give Starward a go.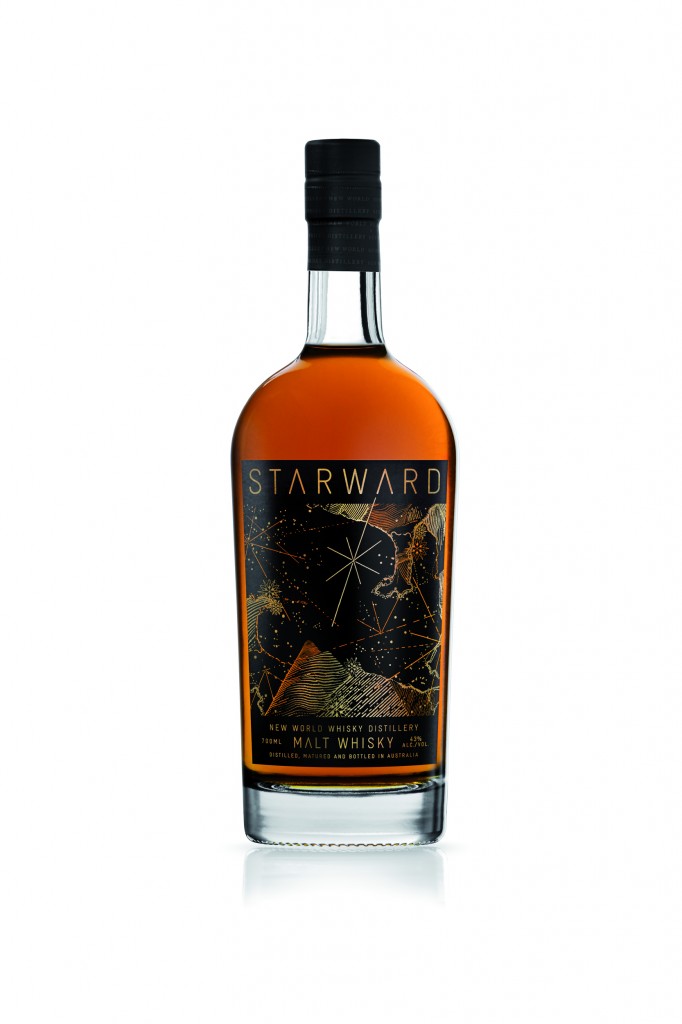 7. Trapper's Hut
Trapper's Hut's first barrel (HH348) was released in 2008. Barrels HH350, HH349, HH473 and HH067 have since been released and have also sold out. Their latest release is Barrel HH070. The spirit in this barrel was distilled in November 1999 and was bottled in December 2013, so at 14 years it's their oldest yet. This beautifully crafted whisky displays rich and malty notes perfectly married to the maturation cask influences. The palate opens with a luscious sweetness and develops to an attractive coconut, marzipan and vanilla richness – yum!

6. Nant Distillery

Nant Estate sits higher in altitude than many of the famed Scottish distilleries and the water used in the whisky winds its way down to the millpond at Nant Distillery arrives from the river Clyde, which is fed by a million year old glacial lake in the Tasmanian Highlands. At Nant Estate, over 1,000 feet above sea level, the whisky is drawn in and out at a much more considered rate; an effect that results in a more intense take up of the timber's flavour and colour. Four exceptional expressions form part of their award winning Classic Collection of Nant Single Malt Whisky – matured in American oak bourbon wood, French oak port wood, American oak sherry wood and French oak pinot noir barrels.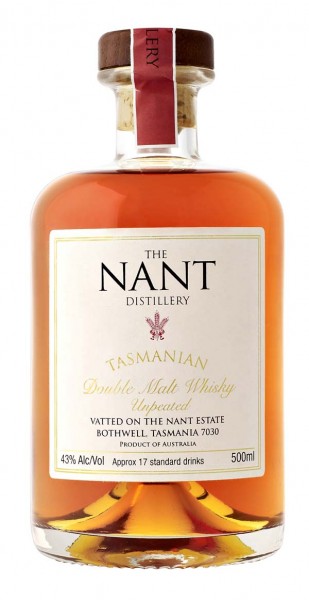 5. Timboon
Resident ManSpace magazine whisky aficionado, Paul Skelton, rates Timboon's single malt whisky as his favourite Aussie whisky and trust us when we say, he drinks a lot of the stuff. The twice-distilled and whisky is matured in port casks at the Timboon Railway Shed in western Victoria, a region that has a colourful history of illicit distilling. This single malt is described by Dominic Roskrow in 1001 Whiskies You Must Try Before You Die as "a weird and wonderful mix of youthful sweet barley, cocoa and eucalyptus on the nose and ginger barley, green apple, vanilla, orange liqueur and menthol notes on the palate (with) spice and chocolate notes on the finish".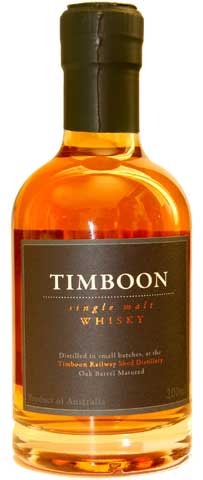 4. Lark Distillery

Lark Distillery was the first licensed distillery in Tasmania since 1839. It was established in 1992 to produce Australian malt whisky, rich in character with a big finish using Tasmanian ingredients. Lark Distillery is very proudly a boutique Tasmanian owned distillery dedicated to maintaining its proven high quality malt whisky and other unique Tasmanian spirits. The Distillery runs a 1800 litre copper pot still along with a 500 litre spirit still, and produces 10-12 100 litre barrels per month.
3. Hellyer's Road
Australia's largest single malt whisky distillery, Hellyers Road is owned by the Betta Milk cooperative. Owner Laurie House has applied his knowledge from operating a milk processing plant to create a highly automated, modern whisky distillery. Hellyer's Road are now represented in 21 countries throughout Europe and in 2013 we were selected as Best New World Whisky in blind tastings held at Whisky Live Paris for their Pinot Noir Finish varietal. Their second aged statement whisky – 12 Years is a world-class whisky that commands respect. The 12 Year carries all the attributes of its highly-acclaimed predecessors, aged in American Oak, non-chill filtered and bottled at 46.2% alc/vol. The mellow aftertaste provides reward for effort and a subtle reminder of the pleasures this hallmark spirit embodies.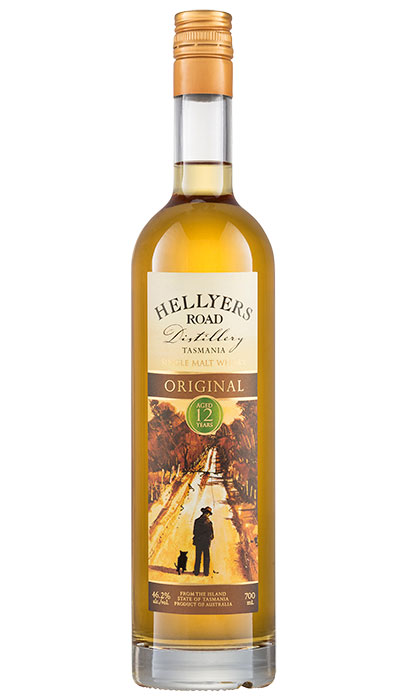 2. Sullivan's Cove

Sullivans Cove was recently named the world's best single malt whisky at the World Whiskies Awards in London. Not a bad feat for an Aussie whisky, don't you think? Establishing in in 1994 at Sullivans Cove in Hobart, their whisky is described as the quintessential small batch luxury whisky. Made by traditional methods using only Tasmanian ingredients, it is not chill filtered nor are any flavours or colours added. Each barrel is bottled individually to capture subtle variances that occur from barrel to barrel and the result is one of the best new whiskies on the market. We can't wait to wrap our lips around a glass of this stuff.

1. Bakery Hill
Quite often when you think of whisky distilleries, you picture wide-open expanses of lush green grass and coastal fringes… well we do anyway. Bakery Hill isn't located anywhere near a place like that but regardless of the fact, they produce one hell of a drop. Situated in Bayswater, Victoria, this single malt was established in 1999 by David Baker, a former food scientist. As with all classic single malt whiskies, Bakery Hill Distillery use only malted barley, yeast and water to ensure the true classic flavour and aroma of real single malt whisky. Barrelling at Bakery Hill takes place in select American Oak ex Bourbon barrels. French Oak casks are also used for the production of their classic double wood style whiskies.