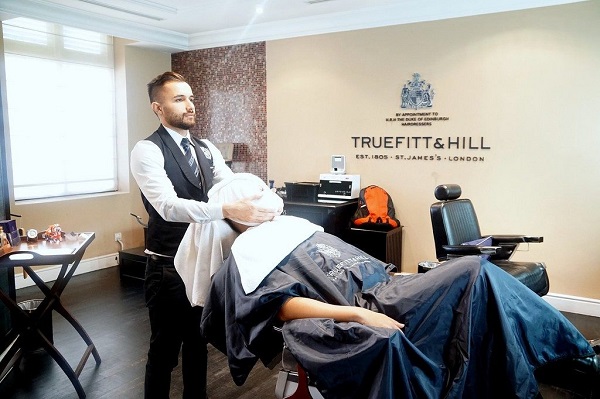 Truefitt & Hill, the world's oldest barber shop, as recognised by the Guinness Book of World Records has opened its second store in Sydney's iconic heritage listed Queen Victoria Building.
The groomers boast a long history of serving notable figures, including Frank Sinatra, and Winston Churchill. Truefitt & Hill are also Royal Warrant holders to H.R.H Prince Philip, the Duke of Edinburgh.
The company's tagline of 'grooming men for greatness since 1805' is expanding as this Sydney opening is coming right after its maiden store in Canberra.
"The luxury market and men's grooming services are both segments that are flourishing in Australia," Sydney Truefitt & Hill managing director Khushwant Dhanoa says.
"With Sydney being such a progressive, diverse and cosmopolitan city, I believe it is the ideal location with immense potential for our brand."
"There are a plethora of places and services that cater to grooming and pampering women – in this day and age, men too need a place to go to where they can be comfortable, indulge a little and be pampered to ensure they feel and look their very best and we believe Truefitt & Hill offers just this".