The legends at West Winds Gin are excited to announce that its Wild Plum Gin 2020 vintage is almost ready to go, and you can pre-order yours today. This is a limited-edition bottling, and if the 2019 vintage is anything to go by, stocks won't be around for long so head to the website now and secure yourself a taste of this stunning flavoured gin.
2020's Wild Plum Gin is bursting with flavour – think tart plum, zesty citrus and warm sweetness from native banksia honey. The crew purpose-made a rich and earthy gin as the backbone to showcase Australia's native Davidson plums and Tasmanian sloe berries, both of which shine in this gin.
Wild Plum Gin has already had a lot of awards, making it the most awarded flavoured gin in Australia. It's taken gold at the 2020 International Wine & Spirits Competition, the World Gin Masters 2020, the World Gin Awards 2020 and San Francisco World Spirits 2020 to name a few.
Wondering how to drink it? The  guys love it neat, with an ice cube or splash of soda to really open up all those delicious aromas and flavours. However, it's also a great mixing gin and truly comes into its own in cocktails. Here's some ideas from West Winds to get you going:
Two Thirds of a Negroni
We're bringing savoury and sweet in one bottle, so all you'd need for this Negroni twist is some Campari. Mix equal parts – 30ml The West Wind's Wild Plum Gin and 30ml Campari – over ice in a mixing glass.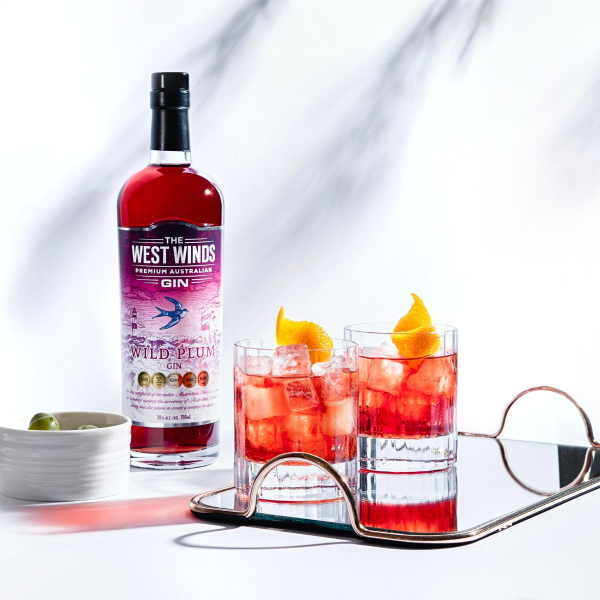 Stir until the liquid is nice and chilled and strain into a rocks glass over fresh ice and garnish with a slice of plum or citrus zest. For those who aren't bitter fans, simply swap out the Campari with some sweet vermouth. Too easy!
Wild Plum Fizz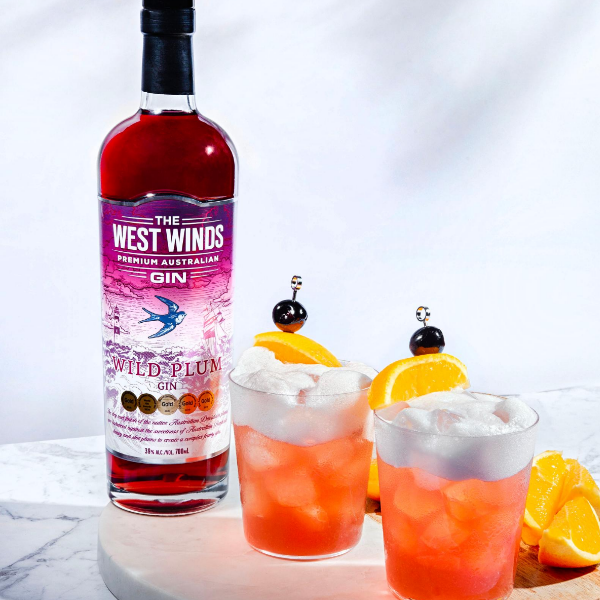 Long and wonderfully effervescent, this fizz is based off a traditional sour cocktail but lengthened with a burst of soda (or dry sparkling wine if you're feeling fancy). Here's what you'll need and how to make it:
Ingredients:
50ml TWWG: Wild Plum 2020
20ml fresh lemon
20ml sugar syrup*
1 egg white
soda water (to top)
*MONIN Pure Cane syrup is a great cocktail staple to keep in the fridge
Method: Add all your ingredients but the soda to cocktail tin with one cube of ice and shake. This will emulsify the egg white and make it deliciously frothy. Open and fill your shaker with more ice and shake again. Fine strain the liquid into a tall chilled glass and top with the soda.
Get your hands on this new release with our pre-order sales that have just gone live today! We're also doing free shipping for any orders over the value of $100.
There are no limits on order quantities, so stock up your home bar and share with friends and loved ones.
West Winds Wild Plum will be shipping direct to you from the Distillery Door on September 1st.