Small business owners rarely get the time to enjoy their passions. Long hours and sleepless nights can often get in the way but Ron Klein has made the time to enjoy both, writes Justin Felix.
Men that own a collection of cars are usually stereotyped as being 'blokey' blokes who love to hang out with other blokes while drinking beer and admiring their rigs. I myself was once an offender of labelling these blokes with such a tag.
Funnily enough, six months of being at ManSpace has blown that misconception out of the water and I sure am grateful for it. I actually feel indebted to the guys that have steered me away from that misconception because I've learnt a lot about goal crushing, dreams and life in general. Who would have thought that men could be so inspiring?
I was recently invited to a car club meeting – the first I've ever attended. When I arrived, the street was desolate. There were plenty of Holdens parked out the front but there were no signs of fresh rubber marks on the road, no sound of empty bottles clambering together in a bin and the air was still free from exhaust fumes… was I in the right place?
Ron Klein, the owner of the warehouse, greeted me with a big grin and handshake at the door. That's probably when any remaining predispositions of car enthusiasts leaped out of the water and onto the bank.
This wasn't actually another warehouse among an industrial estate, it was Ron's man cave and he had invited some members of the Holden Sporting Vehicle Car Club around for a meeting. A BBQ was blazing out the front and blokes were taking the opportunity to catch up over some pretty special looking cars. I could think of a thousand worse ways to spend a school night.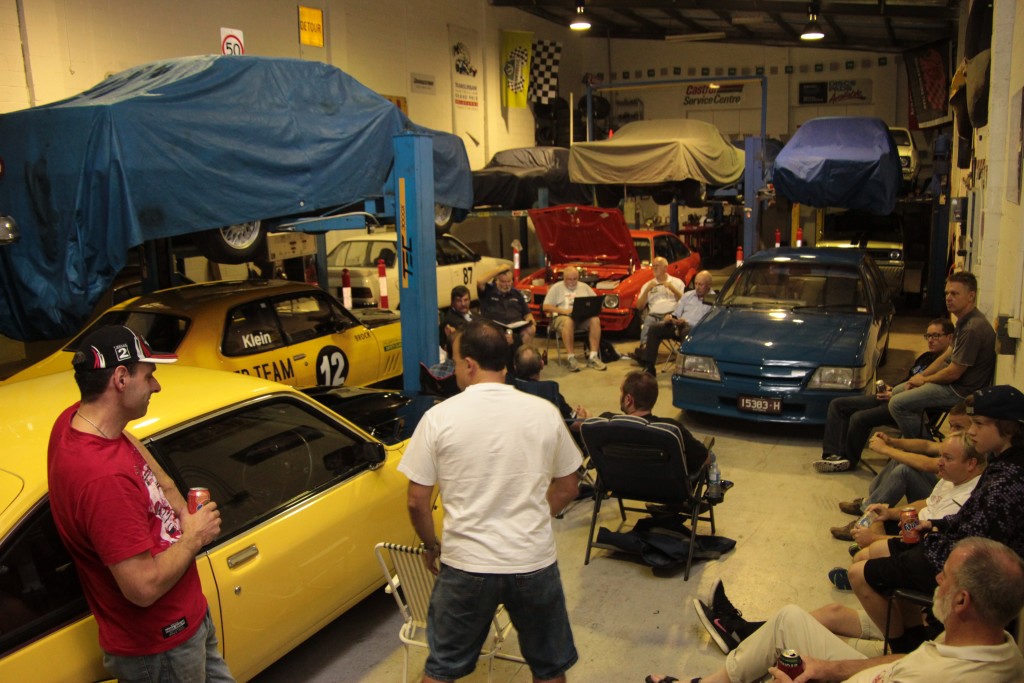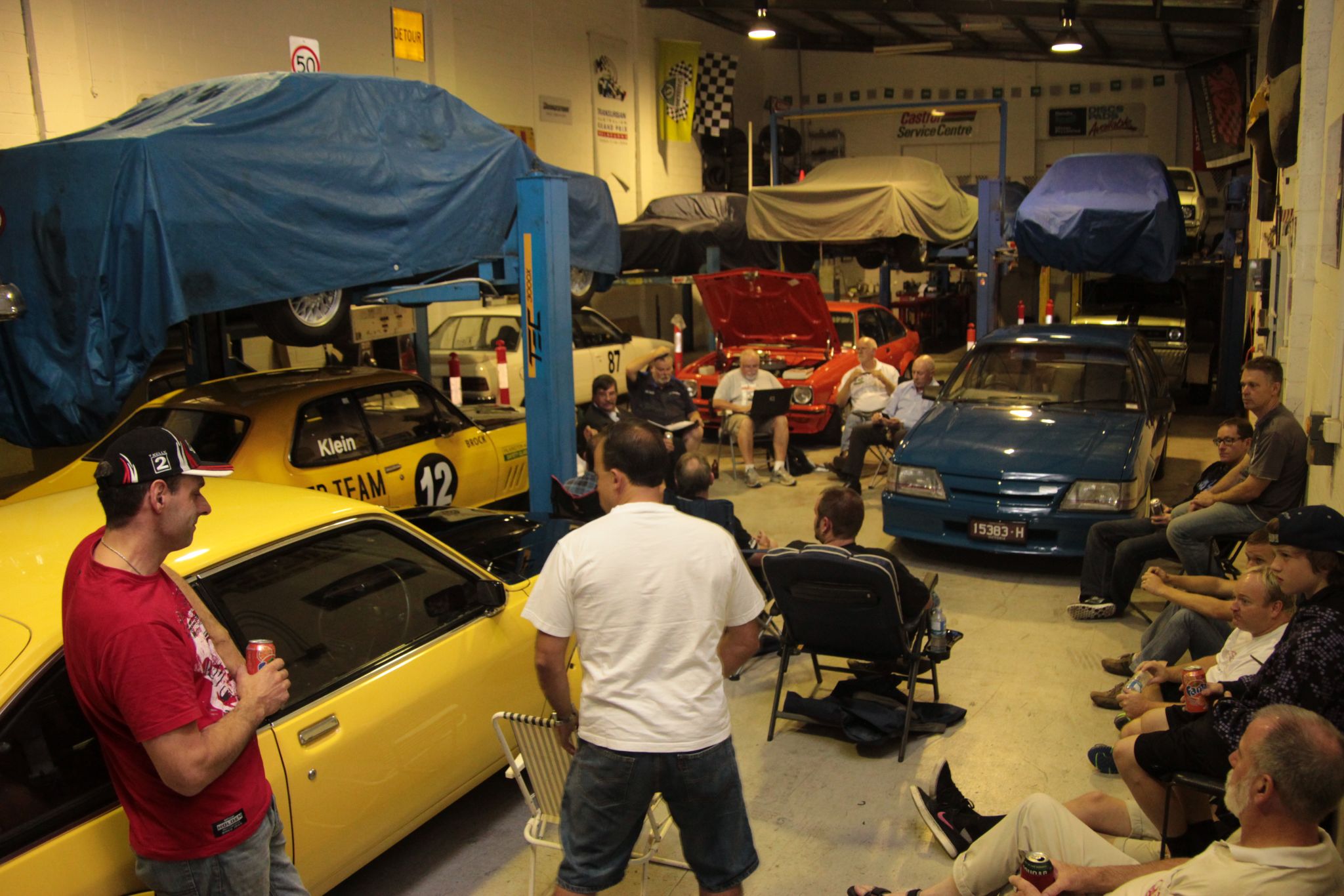 "It's just great to be with like-minded people. To host 25 blokes in my man cave is pretty fantastic. Historically we've met at a pub but we don't exist to drink beer or have nights out at drinking holes. It was irrelevant so I put the idea of having it at my warehouse out there. It seems fitting to be able to lift the bonnets on some cars while having a chat."
The space wasn't dolled up or immaculate – it was a space for cars and they were the prize here. Various signs and memorabilia were dotted around the walls but they appeared as a mere afterthought and a bit of fun. It was about the cars and that's how Ron liked it.
Looking around at what was parked around the place, I noted that there were more than just Holdens on display and was struggling to find the link between them all.
"My passion for Holdens came about because of my old man. He was a Holden man but he was never as passionate as I am. I think he liked cars a bit more than the average person but I've taken that to another level. I'm more than 'a bit more' into cars than the average person, given that I own 10 of them. I'd have 20 if I could," Ron exclaims.
"I must admit that my passion for cars has changed a little bit though. Originally, all I had was Toranas, about 9 of them in fact. Then one day I sat back and thought, 'This is stupid, I've got all these cars and I get out of one V8 Torana and get into another'. I mean it's different but it's not that different. Now I have two Commodores, two BMWs, a Porsche, four Toranas and a Jeep that I use to tow them all."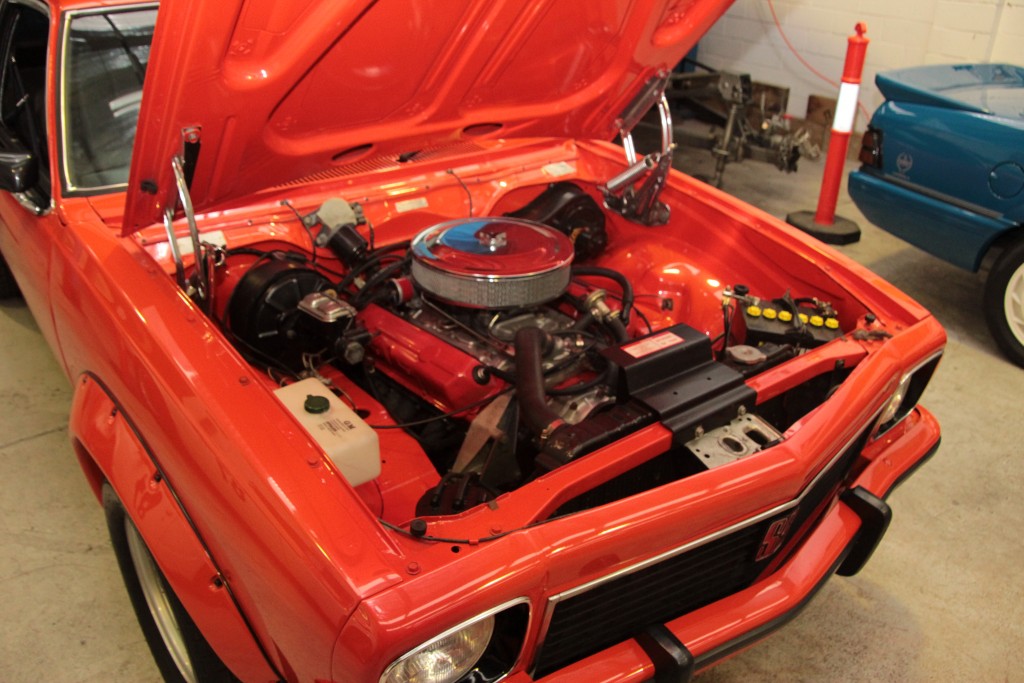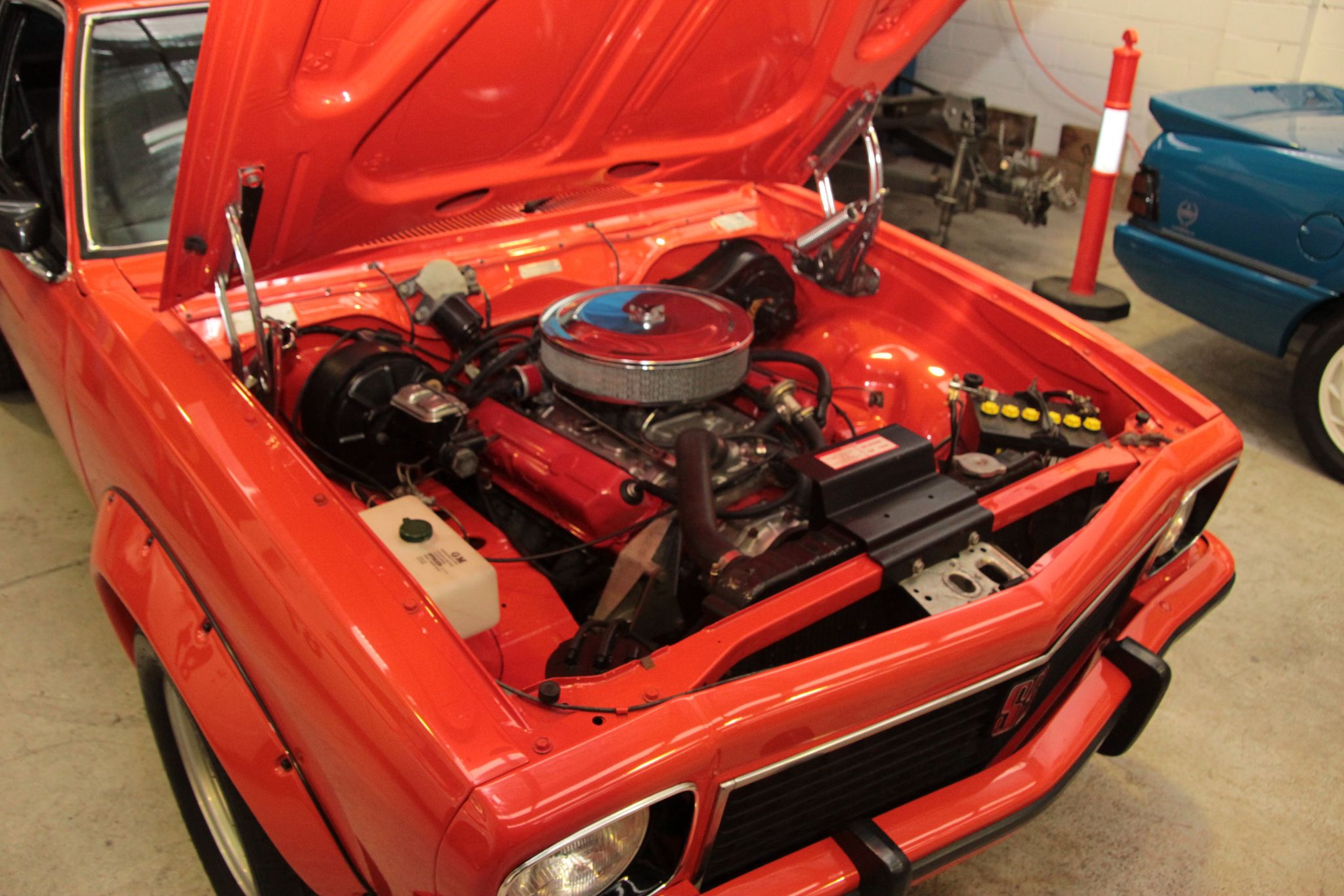 It was about 10 or so years ago that Ron actively started collecting cars. He would have started earlier but that little thing called 'work' always got in the way.
"I started my business 24 years ago and I worked like a dog for the first 15-17 years. I was doing 80-90 hours a week and travelling the whole time. If I had my time over again, I wouldn't change anything, it was great and it didn't destroy my relationship with my wife or my kids. It did get to a point though where I was working so hard that my wife Judy saw cars as something I enjoyed being around so she told me to go for it."
Ron recalls that when the LJ GTR XU1 came out in 1972 it dawned on him that he had to have one, one day. Then it came to a point where he lived in a house with a three car garage with only two cars occupying the spaces.
"I managed to get an opportunity to buy one that needed serious restoration and I took it on with open arms. It took me over a year to strip the thing properly but I thought myself, 'If I'm going to do this, I'm going to do this properly'. I bought the car for $9500 and probably spent close to $25,000 restoring and now it would be worth whatever someone was willing to spend but it would certainly go for more than that. I got the engine rebuilt and created this beautiful car that I've still got today.
"That was the start and then an opportunity came up to buy another one so I checked with the boss and she knew how much satisfaction I got from the first one so she gave me the go ahead… and then it grew from there until space was no longer a luxury.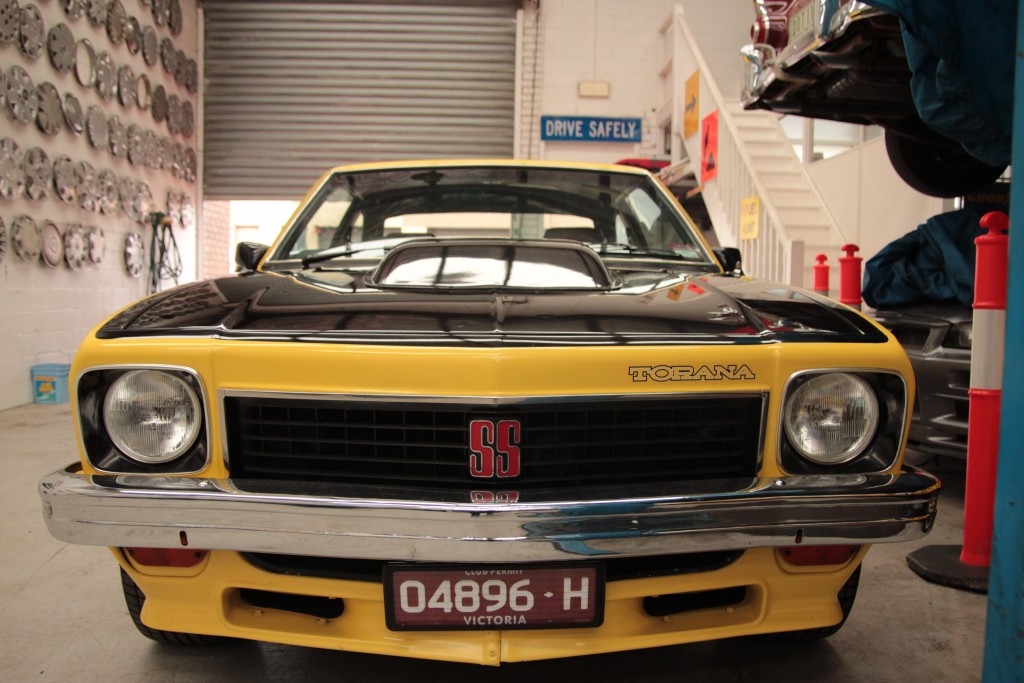 "It reached the point where I got a third one and I was running out of room. The garage was full. My everyday ride was on the street, Judy's car was on the street, she wasn't happy and that's not good. So I went on the search for a warehouse. During my search for the warehouse, two things stood out to me. Firstly, I knew that I wasn't the only one on the planet with this problem and therefore if I bought one large enough, maybe I could get some other people to come in with me. I figured the rent would help me to cover the cost of the warehouse.
This was in 2007 before the big economic crash and finding the right space at the right price was actually really hard. He eventually managed to track down a warehouse in the south eastern suburbs of Melbourne, only some 10 minutes away from his house.
"I bought it on 90 days settlement. It was an engineering facility full of lathes and machinery. You couldn't fit one car in there, let alone several.
"It started out as a place to store some cars but then I thought I could get some mates to whack a few cars in too. If it was twice as big, it would be just as full. There are so many people looking for storage space and I think that has to do with the whole downsizing movement of houses these days. A 7500 sq m block just isn't a reality anymore. Everyone is subdividing or building townhouses or apartments these days so people need room to store their boats, jet skis and cars.
"All of the cars in the warehouse are owned by blokes that I have gotten to know through motorsport. There aren't any cars in there that belong to complete strangers. It is basically a concept that says: we're all like minded people and we're all honest. There's a compressor, set of tools, wheel braces, trolley jacks which I've bought and people are welcome to use them so long as they put them back. That's the way it works and has done so successfully for a few years now.
"The hoists came about because of the ever-increasing demand for space. If I didn't have hoists, I would fit 12 cars in there – as it is I fit 20 because there are 8 parked in the sky with cars underneath them. They are second hand. Some haven't been used in six years. Hopefully, when we go to use it, it actually works – he laughs.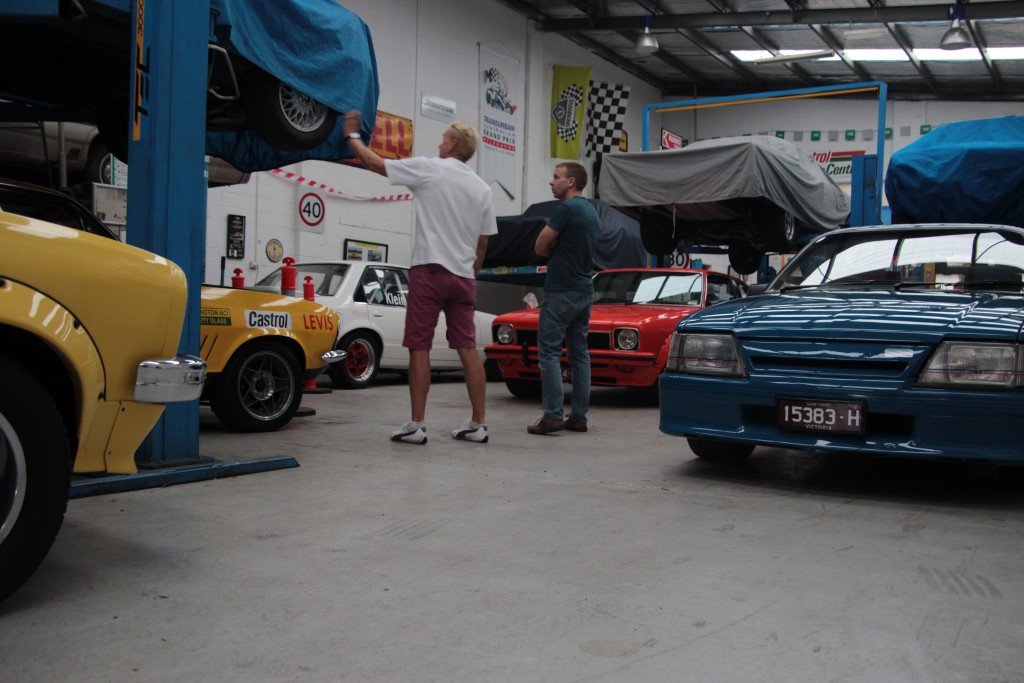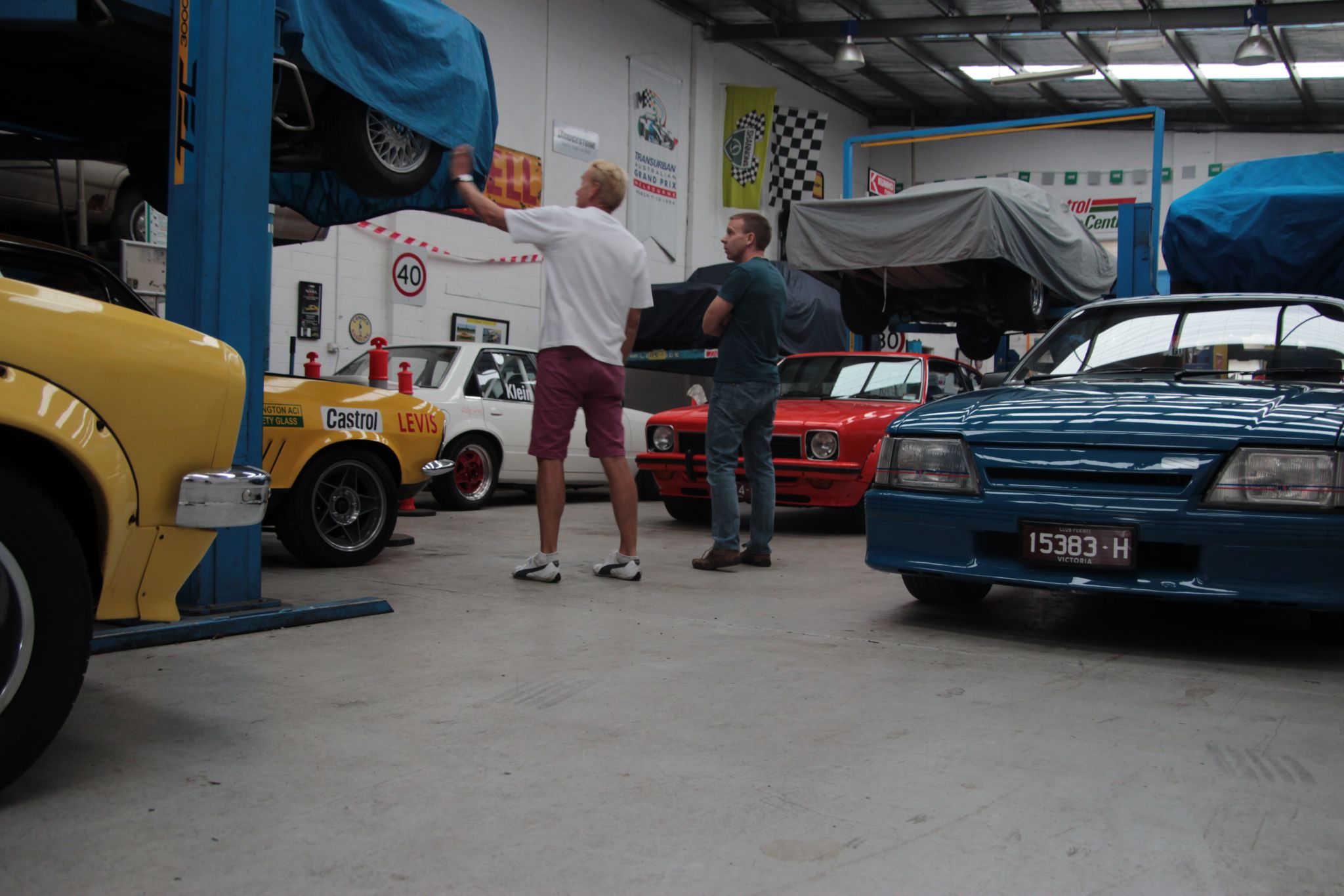 It is basically used for storage although he does spend time their most weekends for an hour or two. There is no television or couch there but he will often crank the radio and listen to the cricket or footy over some lunch that he's picked up from the supermarket on the way down.
"I've been known to park my car in a side street or drive it in and close the door so no one knows I'm there. With the stresses that come along with running your own business, it's nice to just pull the roller door down to get away and unwind. I love it down there and I love it the most when I'm on my own. You're with other people 99% of the time so it's not to be on your own for a few hours. I enjoy my own company.
"The cars don't run often but it's nice to keep them healthy so I'll often change the oil when I get a chance. I'm not a mechanic but I can do little stuff and a cut and polish doesn't go astray either."
My manspace is all about the cars and just playing with them. Sometimes I just sit there and admire them. I could spend an hour just looking over a car and thinking to myself 'That's a good looking car', he laughs.
It all comes down to the driving experience for Ron and the way he describes his cars is somewhat refreshing. 'The thing's a beast'; 'it's got balls'; 'she goes like the clackers'… we've all heard those clichés before. But it's words like handsome, beautiful and stunningly built that Ron prefers.
"I'm happy to admit that it's a selfish space. In fact, if I go down there and one of the other blokes is there doing something to their car, I'll turn around," he laughs.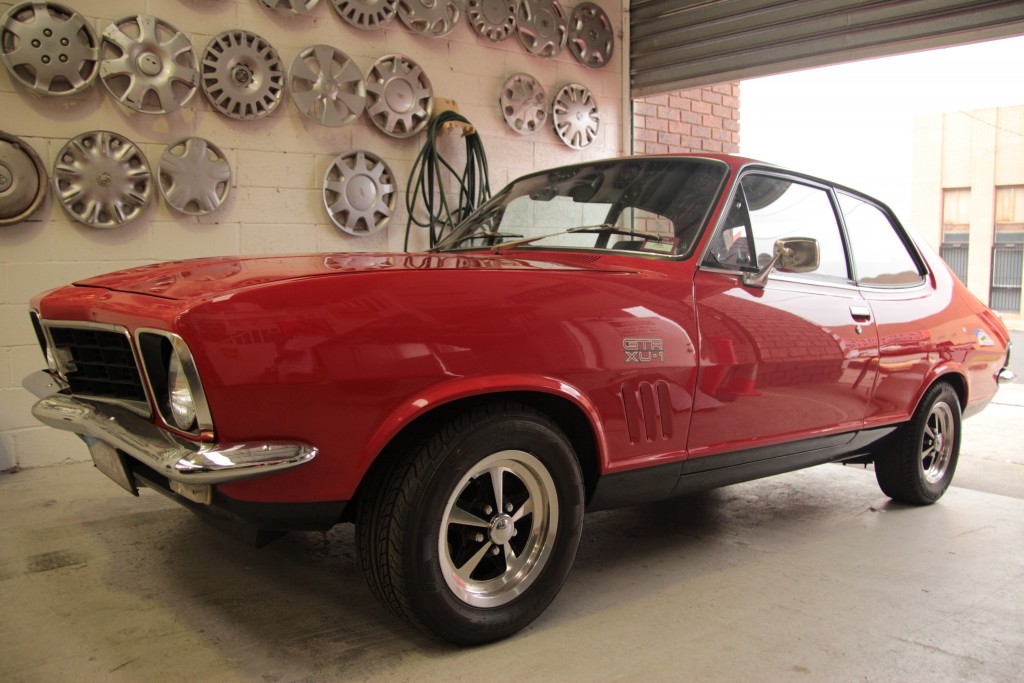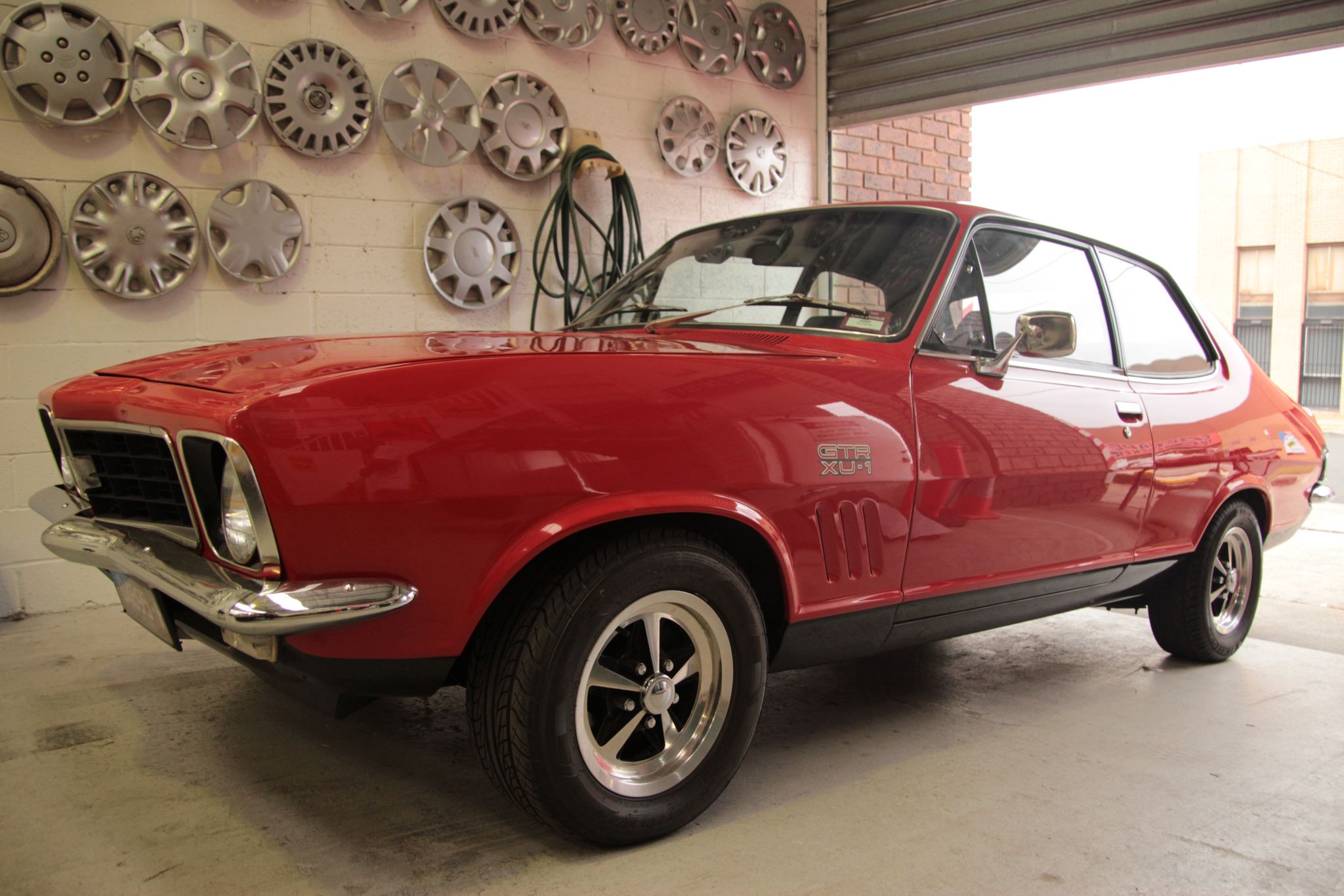 "If I retired tomorrow and had a squillion bucks I wouldn't really do anything differently. Judy and I have just bought a house down the coast so we're really looking forward to enjoying that. I had a dream of owning a Ferrari but I'm over that.
"Over time I'll probably change the mix of brands that I've got in my collection but I don't want to add to it. The problem with owning a number of cars is finding the time to drive them all. They're made of metal, rubber and seals and they are a bit like us really. If you laid down for a month and didn't do anything, you wouldn't get up to go and cars are exactly the same.
"I don't want more or less… I'm happy."
ManSpace is deeply saddened to learn of the passing of Ron Klein.