What started as a way to remain active and challenged in life has become an on-going passion for Carmelo Pellegrino. Jonathan Green was invited to view his amazing collection of handmade models.
Over the last 10 years or so Carmelo Pellegrino has built magnificent 3D installations of famous world landmarks and structures. In the simple confines of his garage and using nothing more than standard woodworking tools, he has painstakingly set his mind – and hands – to creating memorable ships, iconic structures and classical buildings.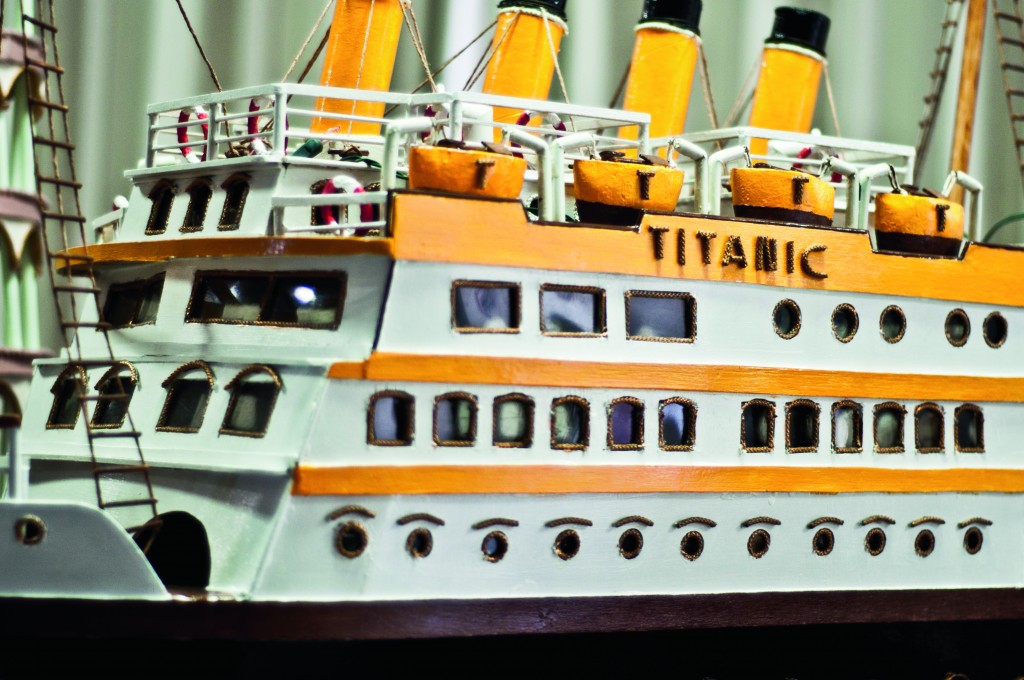 But now he thinks it might be time to stop. Not because he's finding it harder as he gets older or anything silly like that … oh no, quite simply he's run out of space to display them.
Carmelo's lounge room looks like someone blended a homely family-oriented living space with a private art gallery.
As you walk through the entrance of his house you can see a snapshot of Carmelo's life in front of you. There's a lovely photo taken with his wife almost 50 years ago, more recent shots with his children, holiday snaps, framed prints, a scale model Titanic, the Eiffel Tower, the Piazza San Marco, an assortment of steam liners … and so it goes on.
Carmelo started making these models at a fairly difficult time in his life. As a recently retired baker, he was accustomed to working long hours and was struggling with his new-found abundance of free time.
"I was meant to be in retirement, but I needed to be doing something," he says. "I was thinking about going back to some part time work when my wife became ill. I wanted to be at home to be with her and so I started building these models."
When Carmelo's wife succumbed to her illness, the model making took on extra significance. More than just a hobby to do at home, they became an excellent way to keep active and challenged in the new phase of his life. As such, the models have always been more than just a way to fill time and clearly have significance to him. Each one has a story about why he made it and what was happening at the time he was creating it.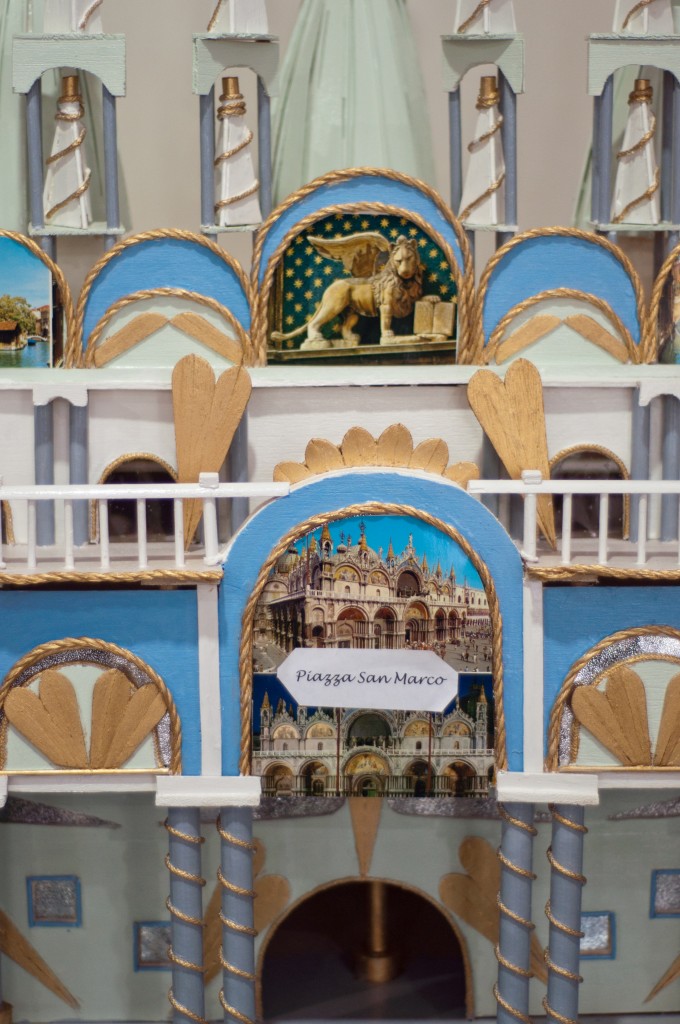 "I don't like to sit around doing nothing," he says. "I like to be busy. I spend a bit of time at the community centre and I play lawn bowls at a few different clubs – but that still leaves a lot of hours in the day. So I kept making more and more different models."
It is important to note that these structures are not made from commercial kits. Nor are they made with any custom model-making materials. These magnificent creations are designed in Carmelo's head and created from his hands with standard timber, twine and general household materials.
"Sometimes I like to start with a sketch," he says, pulling out a notepad and proudly displaying a pencil drawing. "Other times I just work from a picture or photo. If I can see it in my head then I know I can make it."
Depending on the intricacies involved, Carmelo might spend "three to four months" on a model, but with such an active life he doesn't necessarily get to work on it every day.
His most recent project was to take on the Shrine of Remembrance in Melbourne after a personal visit to the memorial. Starting with a few photos from different angles, Carmelo sketched out the design to be comfortable he would get the proportions correct. He then made some fairly quick decisions on the best material to use (a combination of hardwoods and softwoods for the balance of structure of workability) and set down to work.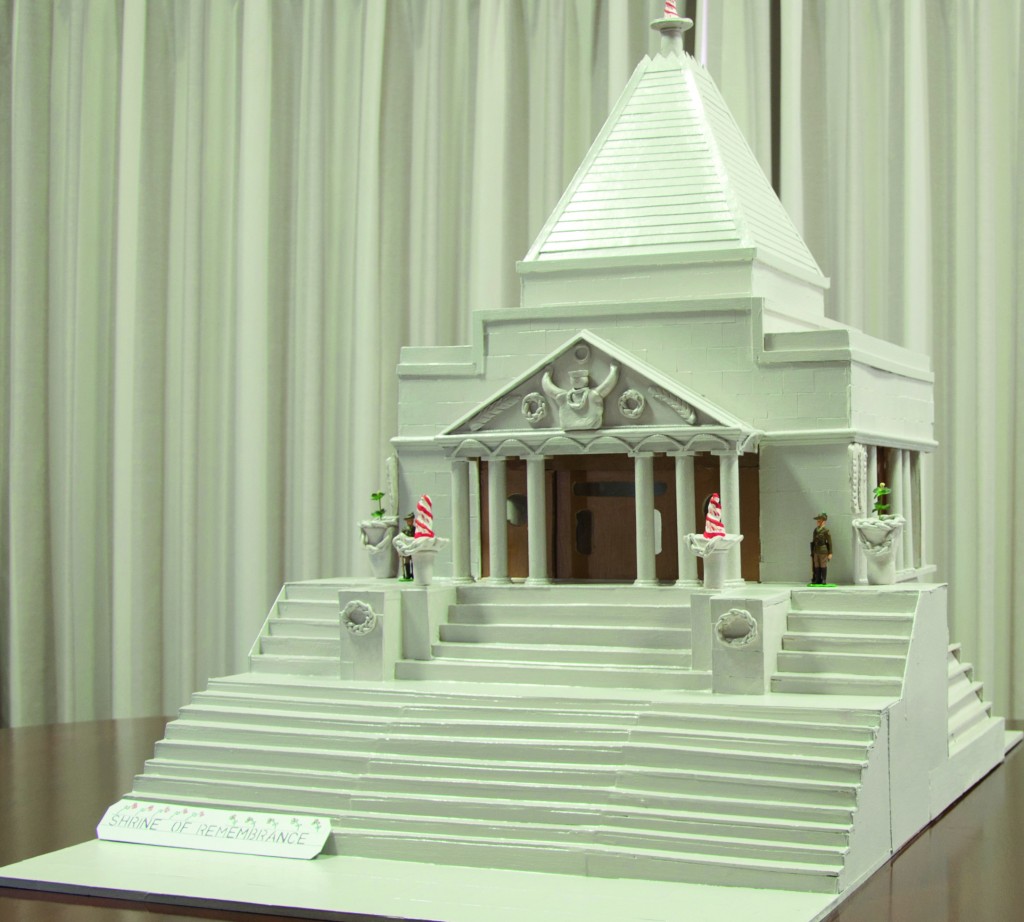 Knowing that we were coming to visit, Carmelo was good enough to keep a log of his work. The net result was some 76 hours from beginning to end – a very impressive effort when you remember that he planned out the design from a handful of photos and constructed it from traditional building materials with an assortment of standard hand tools.
The Shrine has been on display in the local community centre for a few weeks so others can view and admire the handiwork – something that has been done with a number of Carmelo's previous works. He even gives the occasional talk there to explain how he goes about it.
However, at some point the Shrine will need to leave the centre and the challenge will again be finding a place to display it in the house. And when you consider that the Sydney Opera House currently sits on the night table beside his own bed … it will indeed be a challenge.
But with an attitude and energy more befitting a 20 year old, you can't imagine Carmelo slowing down. So what's he's going to do? Start making smaller models? Hand over the existing ones to family or friends?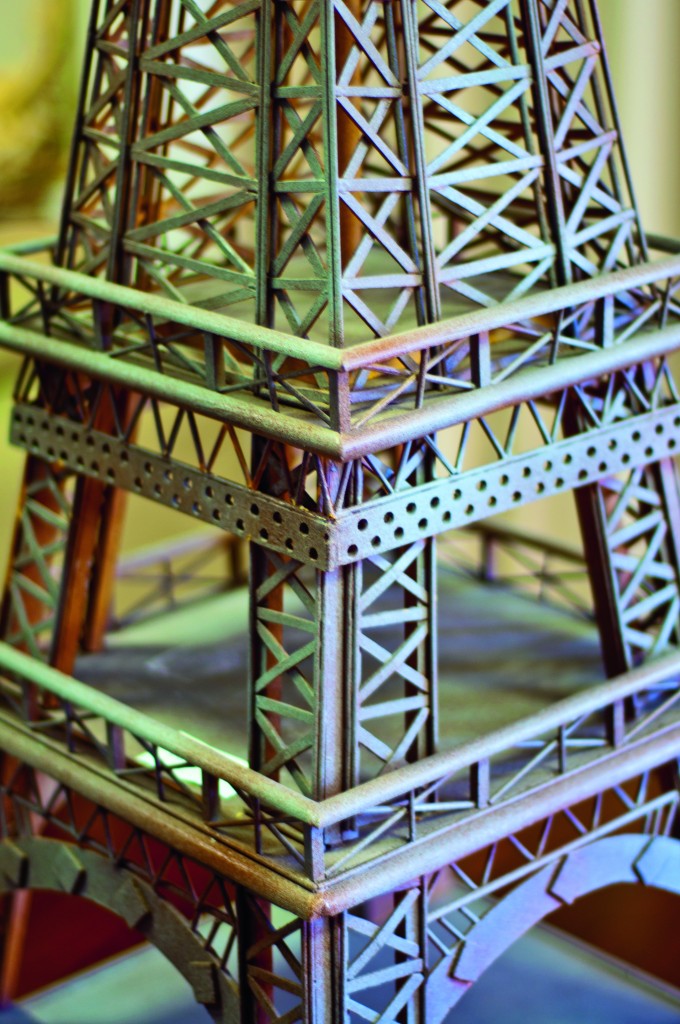 "I think maybe I might start to paint soon. There's still some room on the walls."
I believe he might just do it too.