If WORX Tools is all about one thing, it's practicality. Designing tools that solve problems is something WORX has made a habit of, and the new 20v cordless Trans4mer is just latest in a long line of tools that do exactly that.
The WORX Trans4mer combines two saws in one compact tool. The unit is compatible with both reciprocating saw blades and jigsaw blades, saving time and money, and reducing clutter in the shed.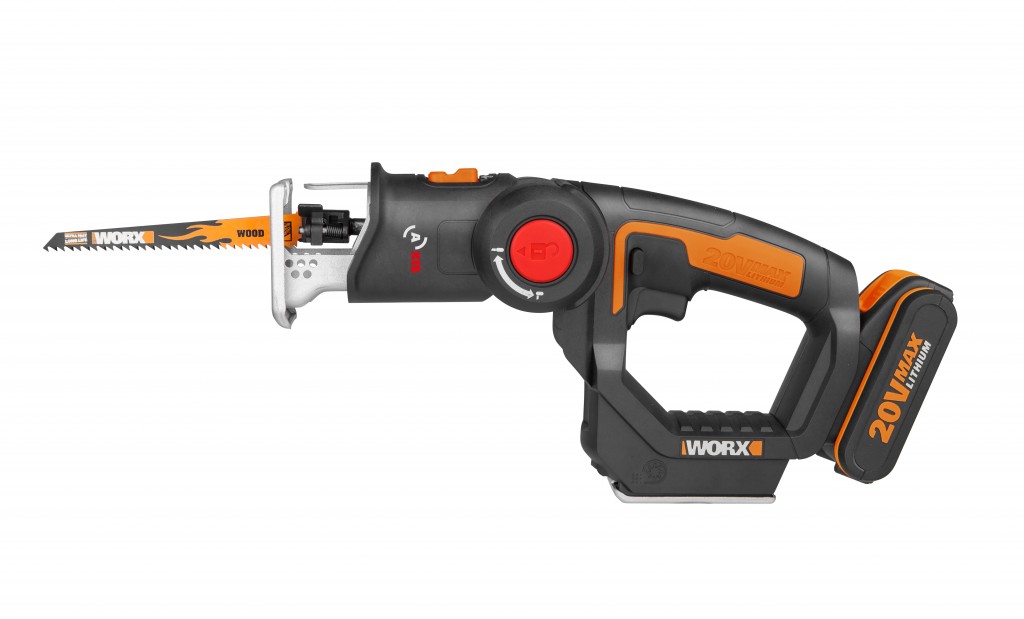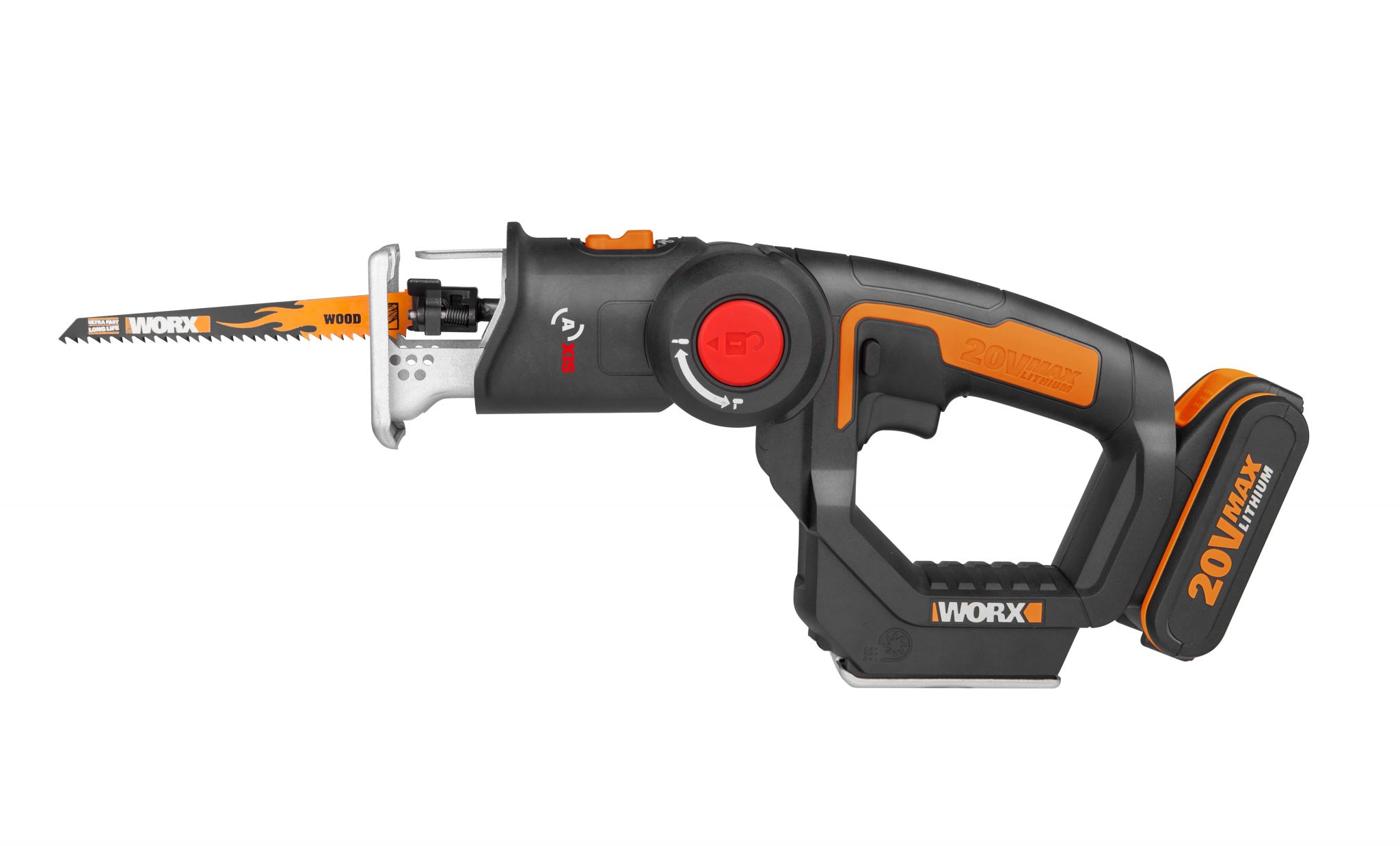 WORX's tool-less blade change system makes for simple and efficient use and is compatible with the reciprocating system, while an ergonomic, moulded rubber handle enables fatigue free use. Featuring a 1pc reciprocating saw blade capable of cutting 100mm, and a 3pc t-type shank jigsaw blade set capable of cutting up to 50mm, the Trans4mer is as tough as it is versatile.
While the Trans4mer's main point of appeal is its pivot head, which converts from reciprocating saw to jigsaw in a matter of seconds, the rest of the tool is just as impressive. A dust blower removes debris and dust, while an inbuilt light also improves cutting visibility. The Trans4mer also includes an innovative pendulum blade function.
WORX uses the innovative PowerShare system across their 20v range, meaning you can interchange your 20v battery between tools. The Trans4mer is PowerShare compatible, and has a rapid charge time of just one hour.
Combining demolition and creation through the interchangeable blade system, WORX has changed the game for DIY lovers yet again. Why have two tools when you only need one?