There's something pretty special about visiting a collection of cars housed under the one roof. You don't even have to be a petrol head to appreciate them either. The love, dedication and effort to put these places together by their owners is evident each time you step into a new one and it's pretty hard not to walk around in awe. While there are plenty dotted around this great country of ours, we've highlighted 10 that we think you should visit, if not today, then someday soon.
10. LOST IN THE 50S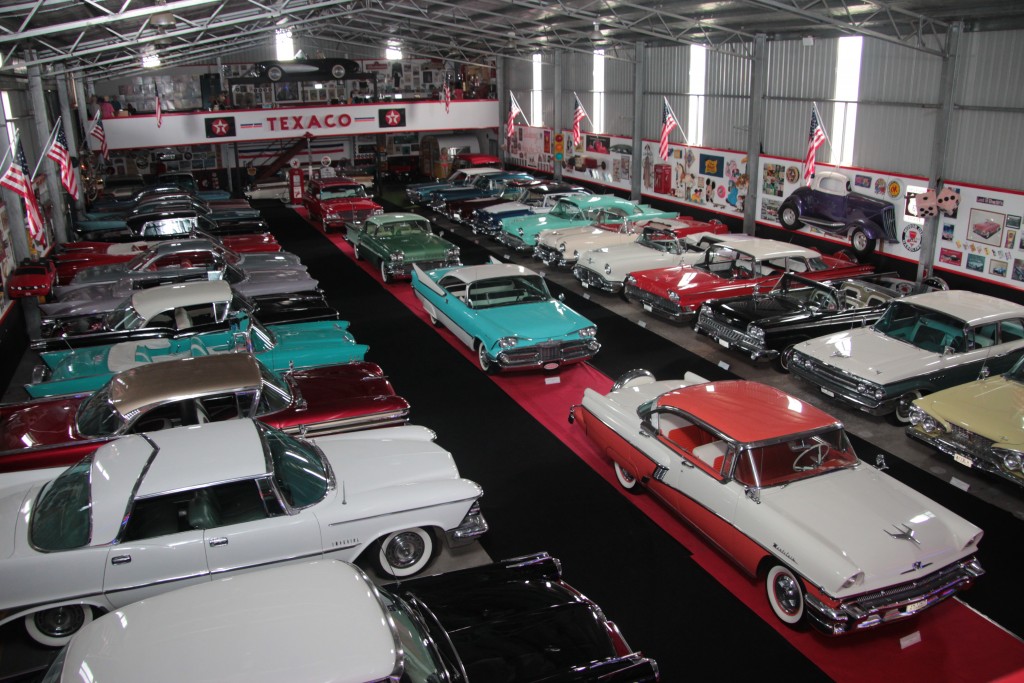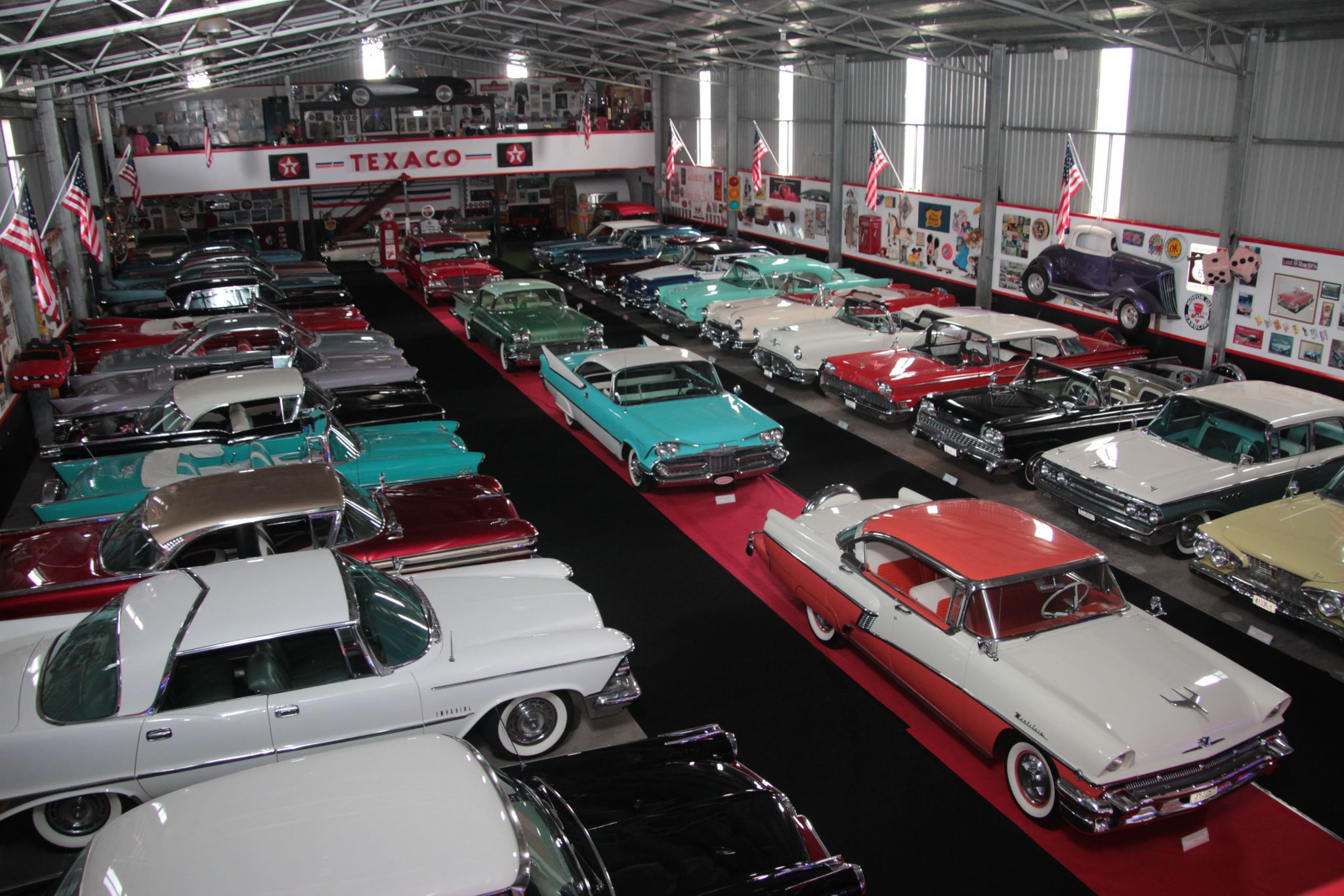 Having visited this place personally, I can honestly say it's beyond impressive. After so many years of collecting cars, memorabilia, signs, movies, toys, boats, you name it – the doors have finally opened up to visitors… but only 10 days a year. The 50s Hall of Fame houses 36 of the best factory original big finned 50s American cars in Australia. The bumpers are big, the chrome is shiny and the paint jobs immaculate. In the Hot Rod Hall, there's a Batmobile, Delorean, Eleanor, a range of hot rods and some sexy muscle cars. It really is the best and biggest display of Americana on display outside of the States.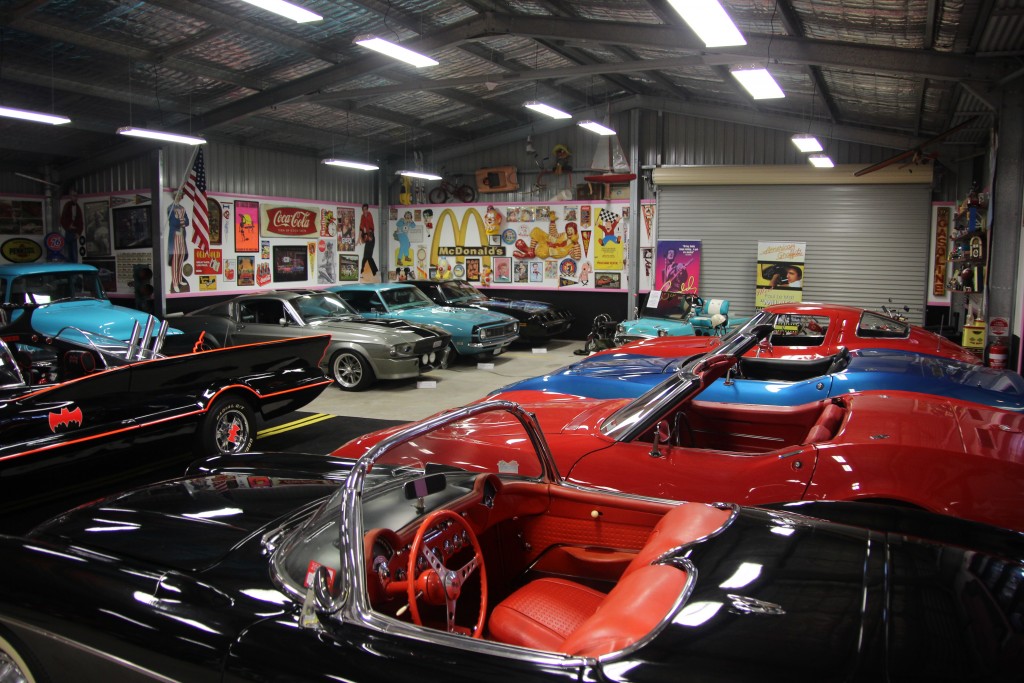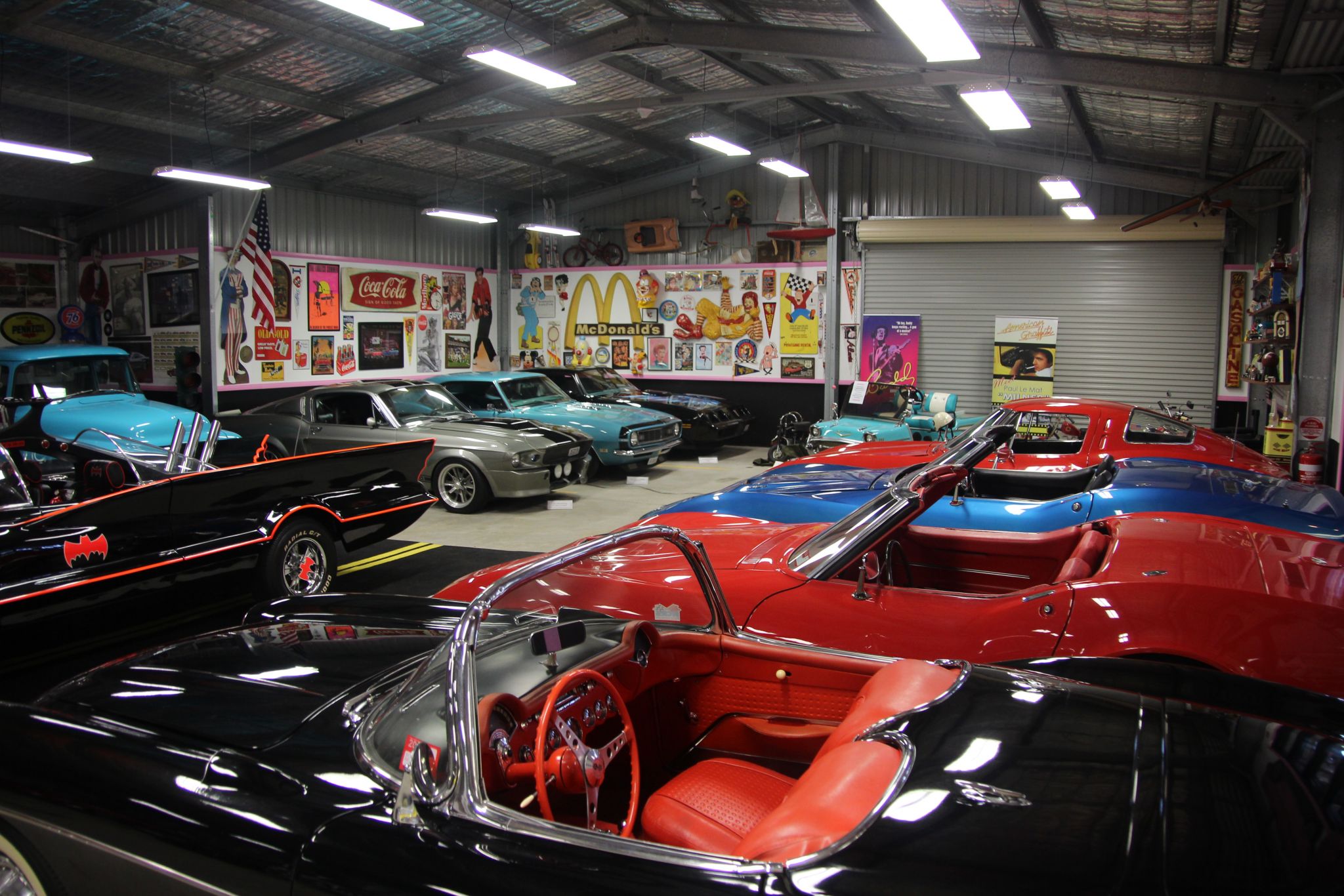 Check out our full story here
Address:
Just off the F3 Freeway, Newcastle.
02 4955 2445
Opening Hours:
The museum only holds 10 viewing days per year. Check the website for more details.
W: www.lostinthe50s.com.au
9. MOTORLIFE MUSEUM
Founded as the Illawarra Motoring Museum in 1992, the Motorlife Museum has just moved into a new phase of its life. A brand new, purpose built building has been completed on a Regional Park set on 50 acres in a scenic, spacious and appealing location at Kembla Grange. Vehicles on display include a 1927 Flint, owned formerly by Tom Moffitt, a 1933 Rover Pilot and a 1947 Rover 16 Sports Saloon. Each car has gone to Motorlife from their restorers, so they can still have a life, and be respected and looked after during old age.
Address:
Integral Energy Recreation Park
Darkes Road, Kemble Grange
Wollongong NSW 2530
02 4261 4100
Opening Hours:
Tuesday to Sunday 9.30am to 4.30pm
Other times for groups or by appointment please phone.
W: www.motorlifemuseum.com.au
8. NATIONAL TRANSPORT MUSEUM
The National Transport Museum is fortunate enough to boast over 200 members and 120 vehicle exhibits, ranging from vintage, veteran, classic and motorcycles. Some of the vehicles on display include a 1906 Dayton (believed to be the only one left worldwide), 1912 Renault, various Holdens and Fords including GT Falcons, 1926 Diana, 1929 Packard, and wide range of Chev's just to name a few.
Address:
11 Rifle Range Rd
Inverell NSW 2360
(02) 6721 2270
Opening Hours:
Inverell's National Transport Museum is open every day except Christmas Day 10am to 4pm.
W: www.nationaltransportmuseum.info
7. CHARLIES ARTHURS SEAT AUTO MUSEUM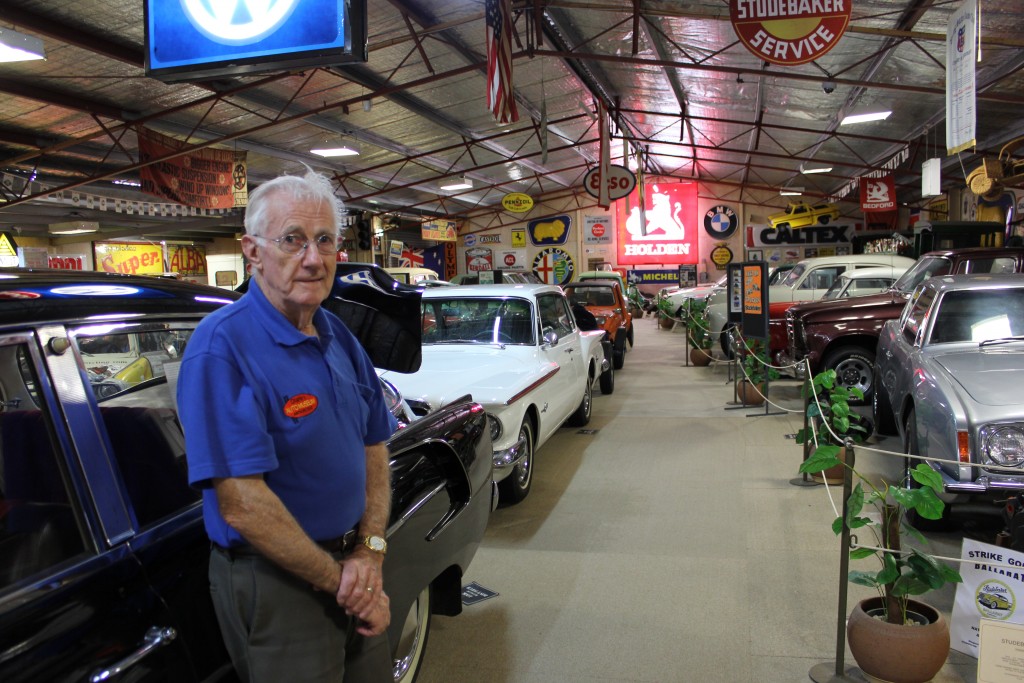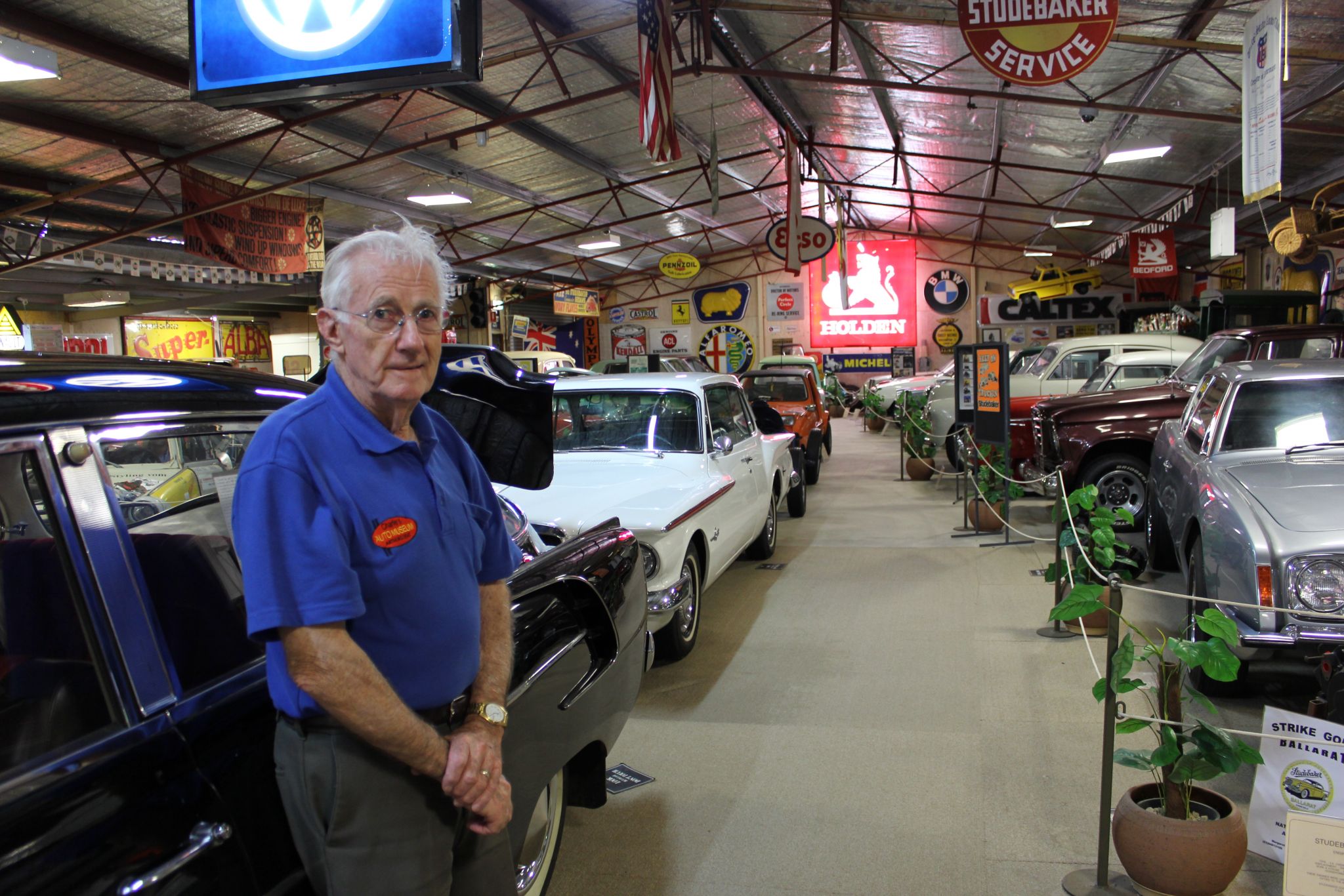 The Mornington Peninsula is a real hub for motoring enthusiasts with hot rod meet ups, bike rides and classic car shows being held on a regular basis. There must be something about the scenic views and picturesque landscape that calls petrol guzzlers from near and far. Charlies Arthurs Seat Auto Museum epitomises that culture perfectly and if you haven't already, mark this place down on your 'must-do list' the next time you're visiting this beautiful area. It houses a unique collection of over 80 motor vehicles, memorabilia, model cars and automobile paraphernalia from eras spanning over several decades. A range of souvenirs, model cars and other motoring items can be bought. Tea and coffee, soft drinks and ice creams are also available for purchase.
See the full store about Charlie's Auto Museum here.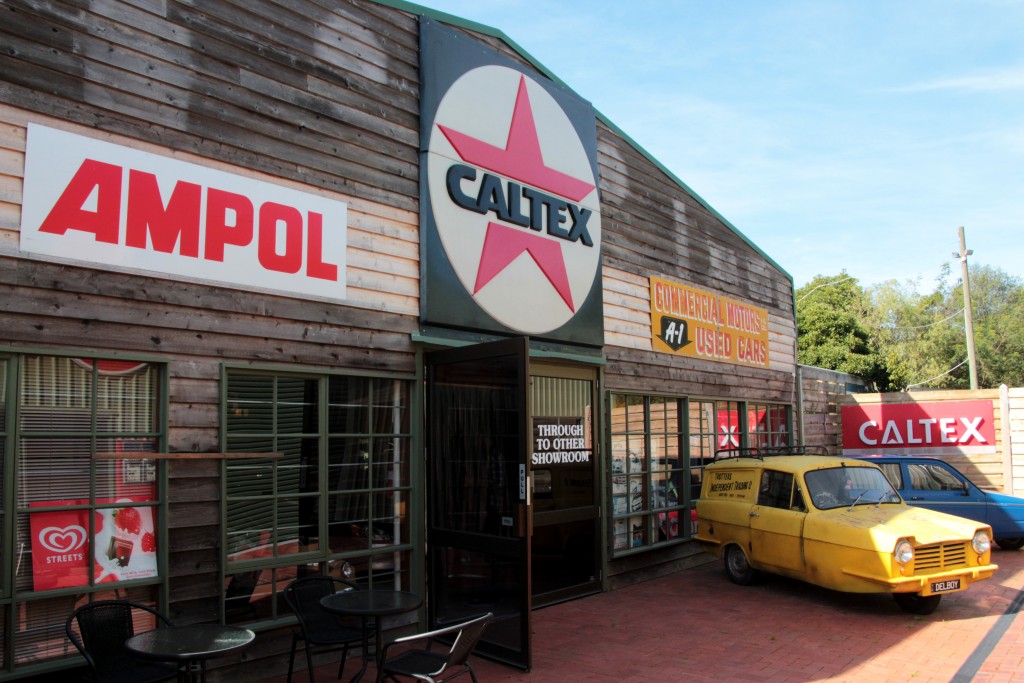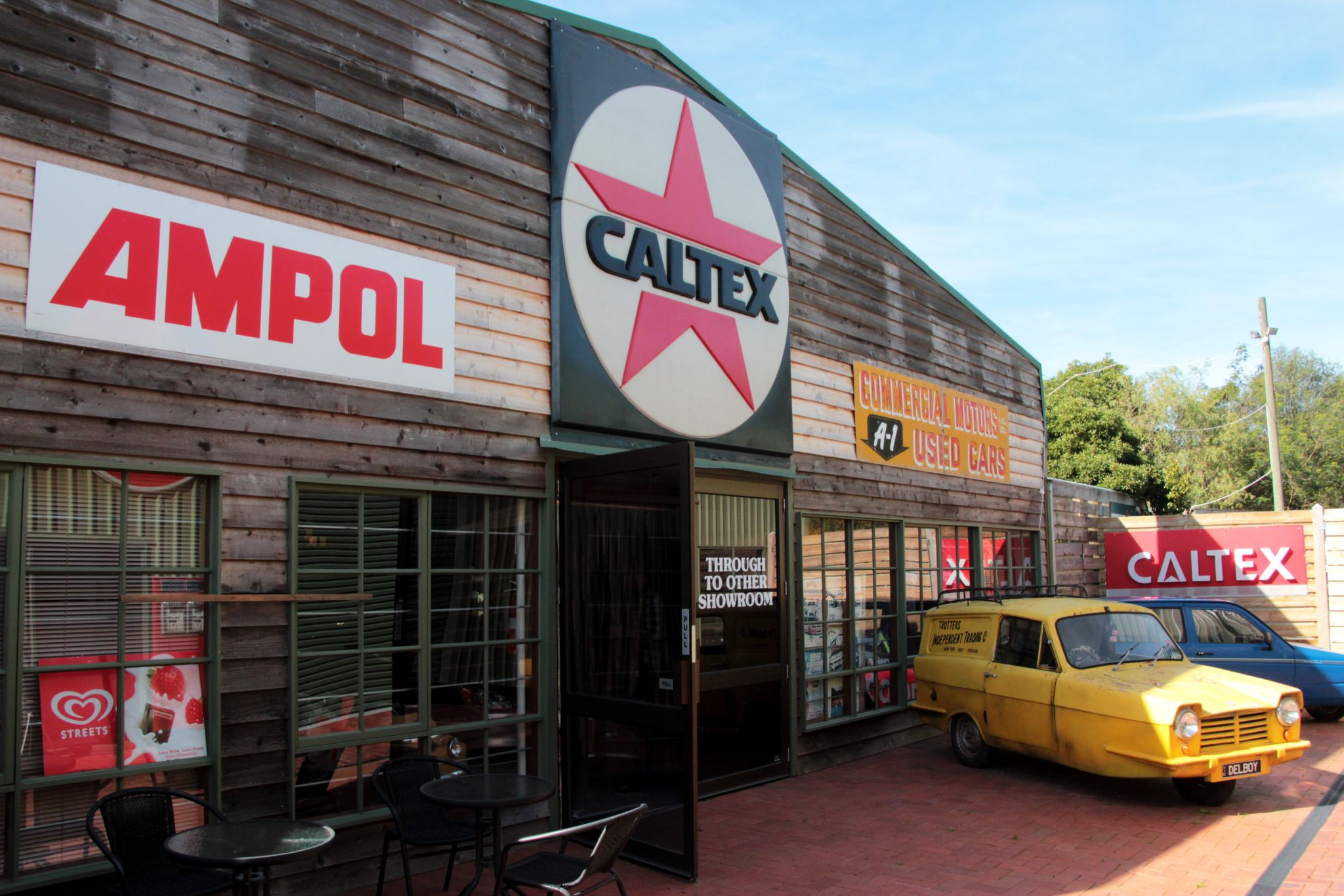 Address:
175 Purves Road
Arthurs Seat VIC
0419 887 801 or 0359 89 6320
Opening Hours:
10.30am to 4.30pm daily.
W: www.charliesautomuseum.com.au
6. THE GIPPSLAND VEHICLE COLLECTION
Gippsland, like the Mornington Peninsula, is another hub for motoring enthusiasts but unlike most motoring museums, this one consistently rotates its display of cars, motorbikes, machinery, historic vehicles, carriages, trucks and auto memorabilia. The constant changing range of vehicles ensures a fresh and exciting display for visitors several times a year. The items on display reflect motoring and transport from horse drawn carriages up to modern racers. Maffra has long been a strong motoring centre and boasts a local hill climb track run by the 'Maffra & District Car Club', and a Motocross track run by the Maffra Sale Motorcycle Club.
Address:
1a Sale Road
Maffra VIC 3860
03 5147 3223
Opening Hours:
Friday to Monday 10am – 4pm
W: www.gippslandvehiclecollection.org.au
5. NATIONAL MILITARY VEHICLE MUSEUM
There's something pretty special about getting up close with vehicles that have served in battle – particularly the First or Second World War. The Military Vehicle Preservation Society of South Australia was developed as a way of providing undercover storage for the vehicles and at the same time allowing the public to view them. The majority of the vehicles are privately owned by the Society members thus each member is responsible for their own vehicles. In addition, the vehicles are not just restored to look at, they are rebuilt to authentic running condition and most are road registered and driven regularly. Military vehicles and items range from the First World War to current times.
Address:
10 Sturton Rd
Edinburgh Parks SA 5111
08 8285 3011
Opening Hours:
The museum is open every Sunday and Public Holiday from 10:00 AM to 4:00 PM, with the exception of Good Friday and Christmas Day. The museum can also be opened at any time, by arrangement, for group bookings.
W: www.military-vehicle-museum.org.au
4. ANTIQUE MOTORCYCLES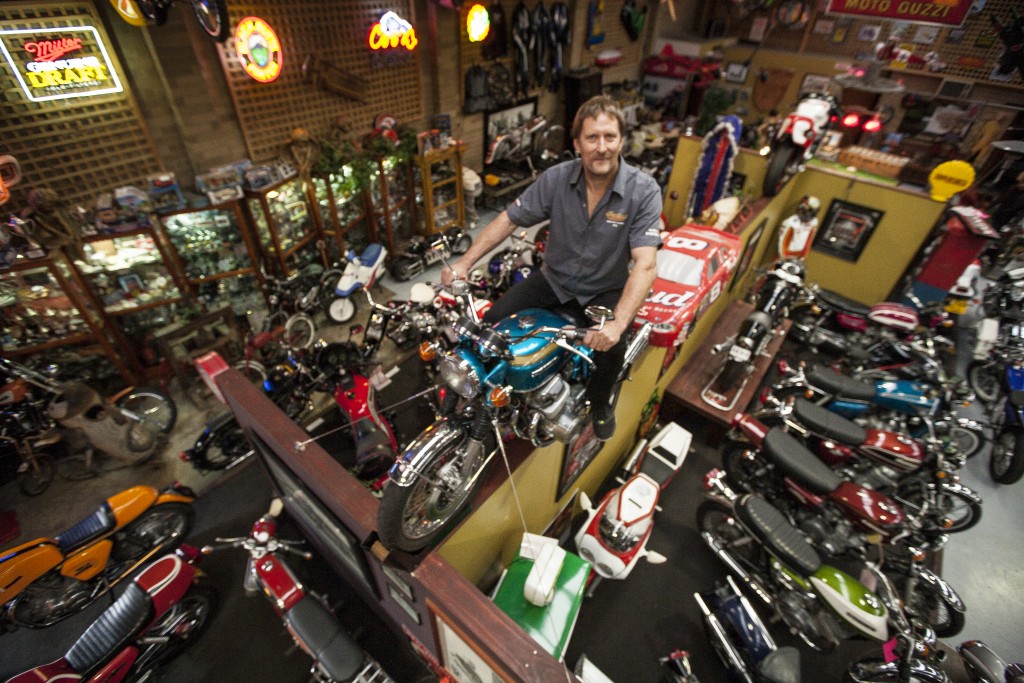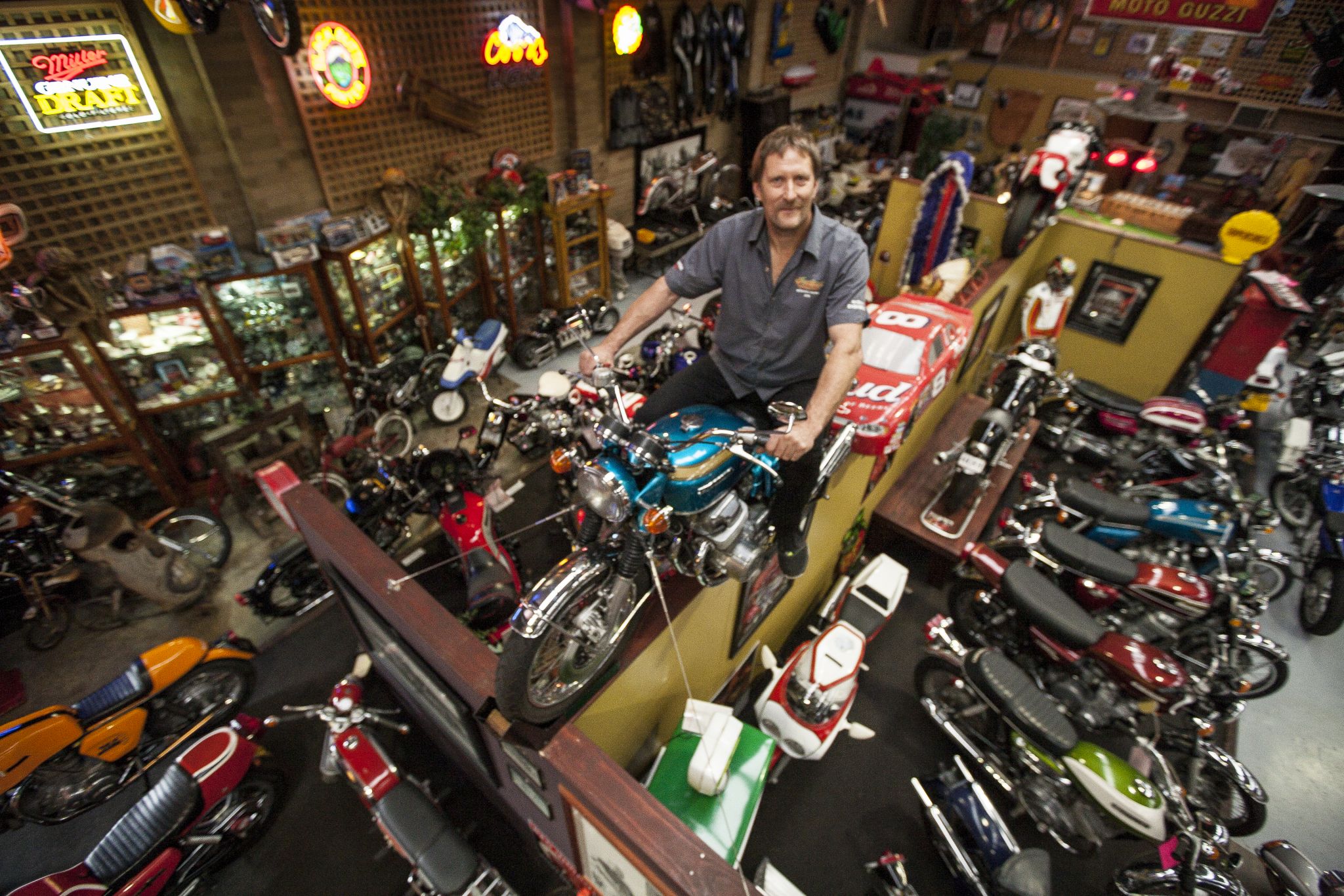 The host venue for ManSpace TV and a constant feature of our magazine, Antique Motorcycles is a must visit for everyone – not just motorcycle enthusiasts. One step into this place can be enough to overwhelm the average punter. Not only does the shop (and I use that term loosely) boast one of the most extensive and impressive antique motorcycle collections in the country but it provides a unique experience too. There are more than just motorcycles with price tags on display here. Memorabilia adorns every available space on the walls and floors and if that's not enough to keep people staring in awe, they only need to look up as more bikes and vintage accessories line the ceiling. There's even a new cafe on the premises.
Check out the full story of Antique Motorcycles here
Address:
1 Grange Rd
Cheltenham VIC 3192
0418 340 055
Opening Hours:
Mon to Fri 9:30am-6pm
Sat 9am-5pm
W: www:antiquemotorcycle.com.au
3. NATIONAL AUTOMOBILE MUSEUM OF TASMANIA
The National Automobile Museum of Tasmania has an important role to play in the preserving of cars and motorcycles that have been part of our history. The museum comes alive with four sensational theme displays each year as well as constantly changing exhibits in the main hall and a mezzanine floor packed with motorcycles.
2015 upcoming themes:
– GT (The Falcon Legend) Jan-Mar
– Enthusiatsts Choice (Evolution and Beyond) Apr-Jun
– Rolls-Royce (The Spirit of Ecstacy) Jul-Sep
– Longford (The Glory Years) Oct-Dec
Address:
Cnr Willis & Cimitiere Sts
Launceston TAS 7250
03 6334 8888
Opening Hours:
Every day (except Christmas) 9am-5pm, Winter 10am-4pm
W: www.namt.com.au
2. THE FOX CLASSIC CAR COLLECTION
Best known for his family-owned trucking and logistics company, Linfox, Lindsay Fox is also a classic car enthusiast. To say he owns a couple of gems would be an understatement too. The Fox Classic Car Collection includes more than 50 prestige vehicles collected over a 30 year period. Full of style, the collection boasts everything from Bentleys, Ferraris, Jaguar and Mercedes Benz marques. They aren't just for him to ogle though as he has housed them in the historic Queen's Warehouse in Melbourne's buzzing Docklands precinct. The Fox Classic Car Collection offers group tours for groups of 25-45 people. The Fox Collection Tours will present some of the more interesting cars of the collection with a brief overview of the restoration processes undertaken by our workshop.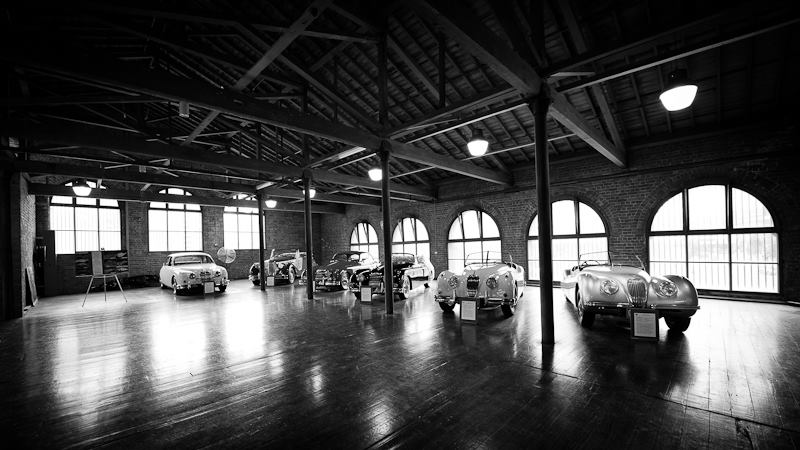 *Photo courtesy of Fox Classic Car Collection Facebook page.
Address:
749-755 Collins Street
Docklands VIC 3008
03 9620 4086
Opening Hours:
Tuesdays: 10am–2pm
Wednesdays: 10am–2pm
Saturdays: 10am–1pm
W: www.foxcollection.org.au
1.NATIONAL MOTOR MUSEUM
As an international centre for the collection, research, preservation, education and display of Australian road transport history, the National Motor Museum is much more than a collection of vehicles. It is a social history of the way we were, the way we are now and the way of the future.
The National Motor Museum collection comprises approximately 200 vehicles as well as motoring-related objects, such as brochures and maps, tin signs, petrol bowsers, toys and models and an image collection. These document the history of road transport in Australia as well as the people, places and stories behind the vehicles. Of the 300 vehicles on display, around one third are loaned through private collectors and organisations which are changed over periodically.
Address:
Shannon Street
Birdwood SA 5234
08 8568 4000
Opening Hours:
Open daily 10am-5pm
W: www.motor.history.sa.gov.au