Bull riding is certainly not a sport for the faint hearted and when it comes to holding on to the wildest bulls for those crucial eight seconds, Cody Heffernan is Australia's number one. Justin Felix caught up with him to chat about his rise to the top.
Eight seconds, in most sports, is not a long time. Unless that sport is bull riding of course, in which case, eight seconds is everything. Cody Heffernan knows all about it and has been throwing his body on the line for the love of the sport since the tender age of five. Two decades later and the number one bull rider in Australia is going harder than ever with no plans of slowing down just yet.
For us city folk, bull riding and rodeos aren't spoken about too often, but for those in the outback, they're a bit of a big deal and Cody was exposed to the scene from a young age.
"My older brother was into it and my dad was actually the DJ at rodeos so we travelled around a lot with him. My family owned a property and had a lot of cattle so as soon as I was big enough to get on a little calf I got into it and never really looked back," Cody says.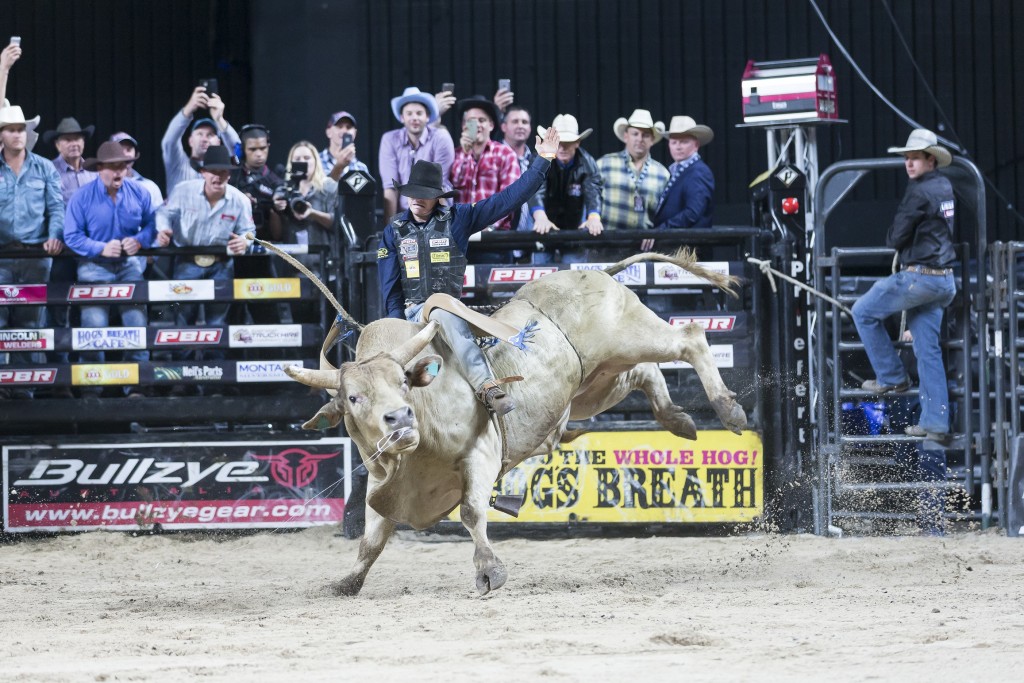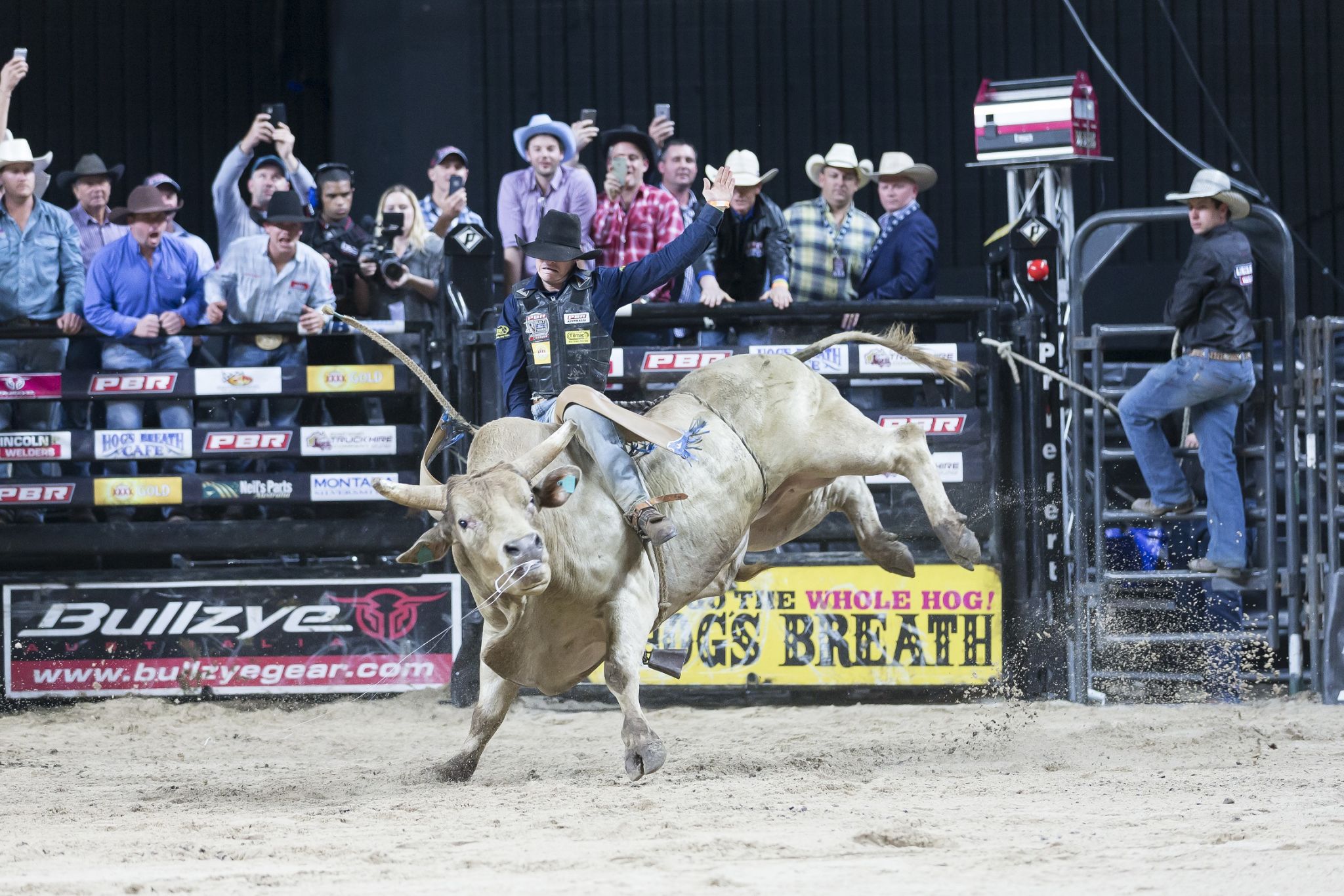 There came a time when he had to decide between bull riding and footy and it became clear early on where his true passion lied.
"When I was 10 or 11 I started playing football and during my second year I said to myself, 'this is taking up my weekends, I can't go riding calves'. So I made the decision to throw footy away and give myself more time to pursue riding."
And what a decision it was. Cody has turned his passion for bull riding into a successful career and continues to set goals for himself. At the time of writing he is miles ahead of the Professional Bull Riders (PBR) Australia rankings, some 2500 points ahead of his nearest competitor and has his sights set on winning the championship before focusing on the world title. He also went to the States in January and made it into the Built Ford Tough Series which is the top tour in the world.
He never gets too ahead of himself though and focuses on one ride at a time.
"I just try and stay consistent by riding as many bulls as I can. I want to win this Australian title. I'm way out in front at the moment so I have to keep motivating myself to go after it and keep winning. That's my goal."
Finding that motivation and dealing with the pressure of competing at the highest level is not always easy for professional athletes, in any sport, and at the age of 18, he too found it hard to cope with.
"I hit a big slump after bursting onto the scene. I just didn't know how to deal with the pressure of being at the top and everything that comes with it. I wanted to go somewhere else and ended up going to college in America for three years where I studied animal science. They actually have college rodeos that are run like other college sports in America. I got a full scholarship to go to college and compete in the college rodeo team and made the national finals two years in a row.
"Not only was I riding for myself there but I was riding for my team and to earn a place in the next semester at college. I had a coach pushing me and it was a really positive experience. I learnt so much and I think a lot of my success now can be attributed to what I was taught there," Cody says.
As you can imagine, in a sport as dangerous as bull riding, a lot of mental and physical preparation is required. It isn't just about turning up, strapping in and praying you don't fall off. Cody trains hard and keeps himself fit by hitting the gym and riding horses and bulls on a consistent basis.
"I do like to get to the gym at least three times a week. I do a lot of cardio just so I feel really light on my feet. You don't want to be big, bulky and muscly as you're never going to overpower a bull. I aim for good balance. Bull riding is basically about moving to your centre of balance. What helps with that is riding horses bareback so I do that during the week as well. I'll jump on trained horses without a saddle. That really helps with balance and leg strength, as well as timing which rolls over to bull riding as you need to try and get in time with the bull.
Cody explains that mental preparation is even more important than physical at this stage of his career though. And when it comes to preparing himself just before a ride, it very much comes down to getting himself into the right frame of mind.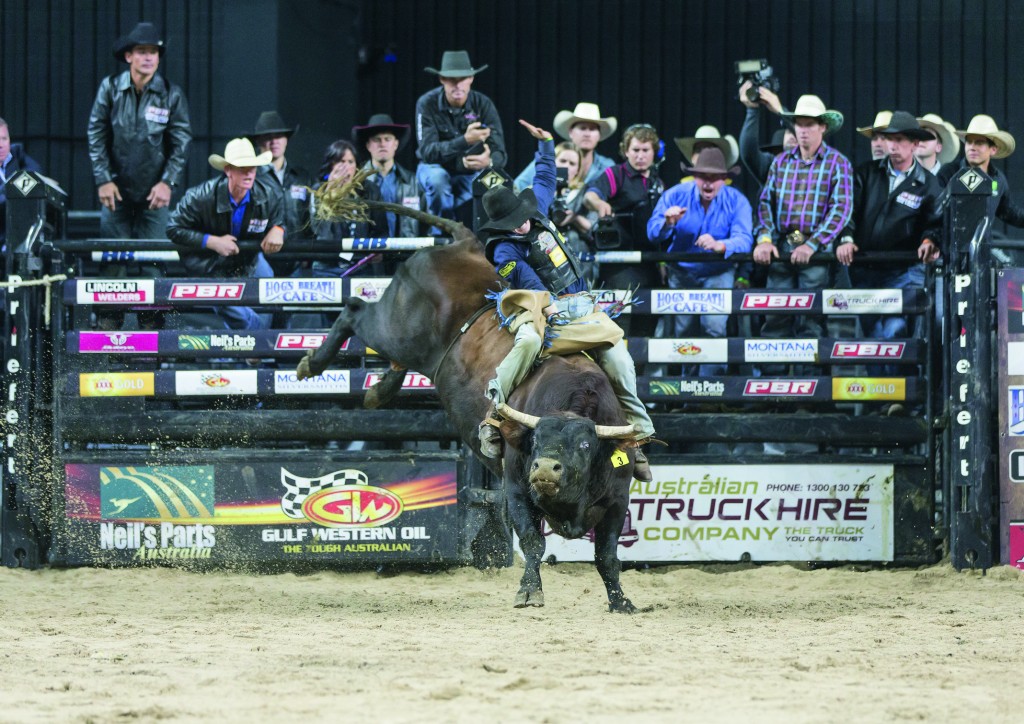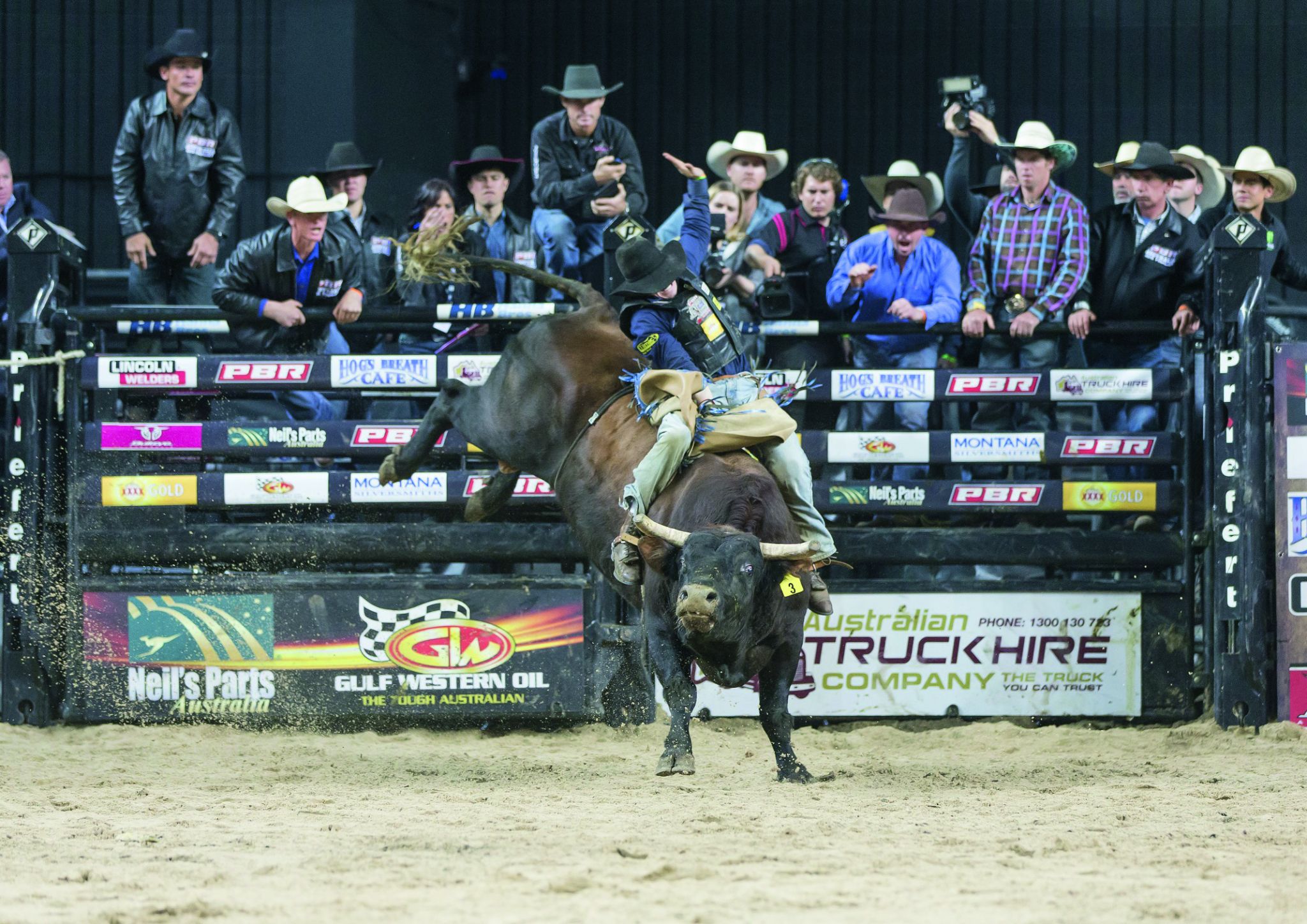 "I try to remain calm in the mind but hyper in the body. I want to get myself to a state where I'm thinking about that bull getting out there and making his moves but I'm just dominating. Buck harder, spin faster. I never want to go into a ride feeling complacent. I prefer to think of it as though I'm going into a UFC fight.
"I want the eight seconds; that means I won."
As I alluded to earlier, it all comes down to eight seconds for bull riders.
PBR Scoring and Judging states that:
– A PBR bull ride is an 8 second contest of strength, balance, endurance and effort between the world's best bull riders and the world's best bucking bulls.
– A rider must ride for 8 seconds with one hand in the bull rope and one in the air in order to earn a score.
– The clock starts when the bull's shoulder or hip breaks the plane of the gate. It stops when the riders hand comes out of his rope – voluntarily or not. The clock also stops if the rider touches himself, the bull or the ground with his free arm during the 8 second ride.
– If the rider makes the 8 second buzzer, he receives a score. If he does not make the 8 second buzzer then he receives no score for that attempt.
– Each ride is worth up to 100 total points: 50 points awarded to the bull and 50 points awarded to the rider if he successfully rides the bull for 8 seconds.
– The bulls are competing for points and standings as well and every bull receives a score of 0 to 50 points after every ride or attempted ride whether the rider successfully made the 8 second buzzer or not.
– After the eight second buzzer sounds, riders try to get off as safely as possible, which is a lot harder than it sounds as Cody points out.
"You obviously try and land on your feet and get to the closest fence but it doesn't always work out that way. I was competing in the Julia Creek PBR competition last weekend and my final bull threw me off and I landed right in front of him. He actually pinned me up against the chutes and gave me a real good hooking but I came out of it really well.
"I've actually been really lucky with injuries. I've had a broken foot and thumb, been knocked out a couple times and had a bunch of bruises and sprains. I'm 26 now so I'm definitely feeling all those little muscle tears. I have seen plenty of blokes get run over, hooked and knocked out though."
The bulls used for bull riding events are bred specifically with bull riding in mind, just as race horses are bred to race. At the end of the day though, their ability to buck varies and just how hard they go comes down to the individual bull. Cody believes they all have their own quirks though.
"They all have different styles and personalities. I can tell you what Gotcha Rockin', the number one bull in Australia, is going to do.
"He'll go out there, kick really hard and jump out to the left. He does that every time. They don't just go crazy and do whatever. They generally have a set pattern that they do like to stick to most of the time. They're pretty smart animals. That should help us out but Gotcha Rockin' is unridden. He's thrown me off doing the same thing twice. I've lasted less than two seconds both times. He's a bloody handful.
"He's going to be at the finals in Sydney and I'd like to get on him. It would be pretty fitting to win the Australian title and ride last year's bull of the year."
With a supportive partner and family, as well as an undying passion for the sport, we reckon Gotcha Rockin' is in for a surprise.