The high end watch boasts a range of features, cutting edge watchmaking technologies and minimalist design.
Adina remains the only company to design and assemble its complete watch collection in Australia, producing over 40,000 artisan watches from its Brisbane factory.
Unsurprisingly, this homegrown perspective has informed the development of the Oceaneer – the company claim in a press release that "being Australia's best and last homegrown watchmakers, the family at Adina know better than anyone what kind of watch suits our environment and lifestyle."
Accordingly, with 10ATM water resistance, Adina's SW18 S1FB can withstand everyday wet conditions and is suited to most outdoor activities.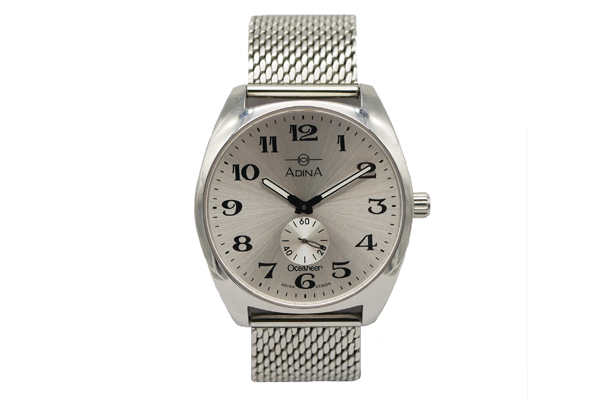 The product is constructed from cold stamped, nickel-free stainless steel with a durable crown system, providing protection from water, dust, and general wear and tear.
In terms of aesthetics "the combination of a mesh stainless steel bracelet and 42mm case exudes a tough yet sophisticated design personality, whilst the classic silver, minimalist and full figured dial atop the sunray silver background make this timepiece a must-have—sleek, classic and essential for the sophisticated man," Adina explain.
The new Oceaneer Sports Watch from Adina Watches is now available for purchase in stores and online.