An award-winning ultra-low brewer has this week introduced two of its full-flavour 0.5% ABV alcohol beers to the Aussie market.
Big Drop Brewing Co. was launched in 2016 as the world's first brewer dedicated to ultra-low alcohol beer by then lawyer Rob Fink and long-time friend James Kindred. Since its inception, Big Drop has won 27 major international beer awards.
In 2019, Big Drop sold over a million bottles and cans worldwide. It contracts brews in batches through a network of brewing partners which means it produces its beer locally and ethically with a minimal carbon footprint.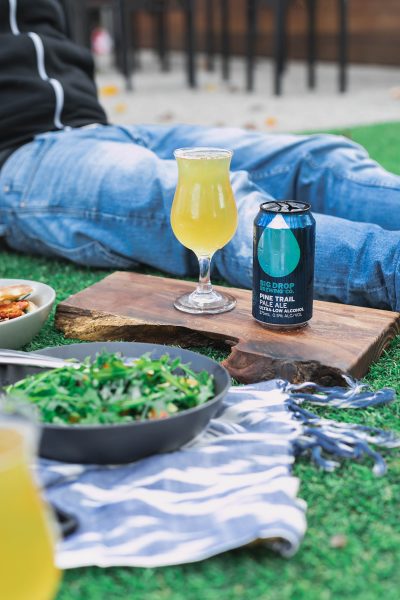 The two Big Drop Brewing Co's signature beers, Pine Trail Pale Ale and Uptown Craft Lager, will be available to purchase in 4-packs and offer the perfect alternative for craft beer lovers wanting to cut back on alcohol, but not the flavour.
Pine Trail Pale Ale: ​This American Pale Ale style beer is a delight for the senses, delivering on all levels. Rosy floral aromas are immediate as you pour, with a light and limey citrus bite on the palate and a balanced but obvious bitterness to finish.
Uptown Craft Lager: ​Easy drinking, full-flavoured but elegant, this Amber Lager has light herbal and floral hop aromas, a hint of caramel with peppered spiciness on the palate, and a touch of orange at the end.
Brewed locally in Victoria, both beers from Big Drop Brewing Co. embody full flavour, low gluten and low ​carbs, ​with the Pale Ale being only 14 carbs and 63 calories per 375ml can, and the Lager being a mere 8 carbs and 41 calories per can.
The Lager is also vegan-friendly.
The beers are initially available nationwide through Dan Murphy's and coming soon to BWS stores.