Stomping Ground Brewing Co in Collingwood and a range of other independent craft breweries from across the country have joined forces with The Good Beer Co, a Brisbane-based social enterprise, to give Aussies a chance to say 'thank you' to essential service workers by gifting them a 4-pack of beer and leaving them a message of support.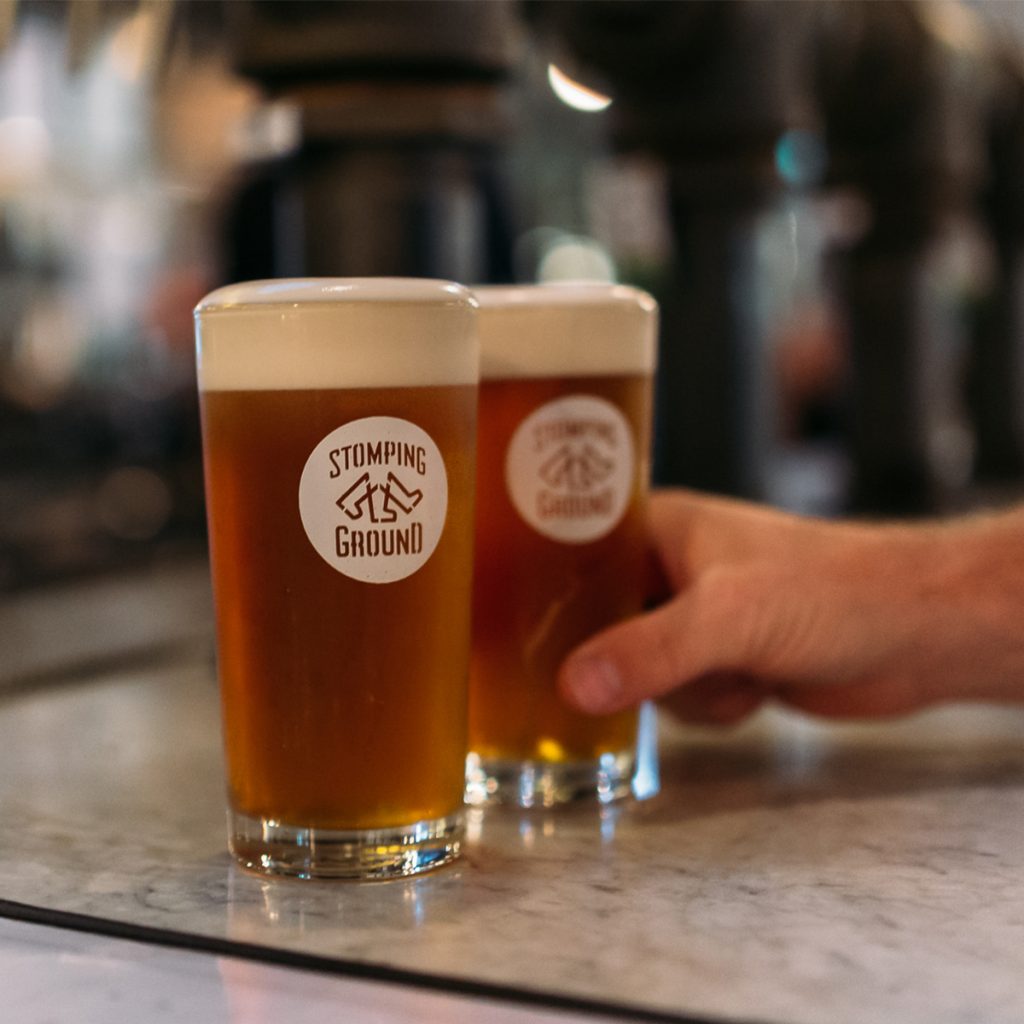 'A Good Beer Always Helps' (hashtag #agoodbeeralwayshelps) is a campaign to thank, and send messages of support to, everyone working behind the scenes and on the frontline to help the country through the COVID-19 pandemic, as well as giving them a very well-deserved 'cold one' at the end of their long and sometimes hazardous days.
Stomping Ground Brewing Co. will be leading the charge in Victoria, handling any Victorian donations and ensuring that a refreshing 4-pack of their popular Laneway Lager ends up in the hands of our essential services personnel who really deserve it at this time.
The Good Beer Co Founder James Grugeon said, "The good people working in our essential services have always been there for us and right now they are keeping our country going. 'A Good Beer Always Helps' is about showing them how much we appreciate them.
"There are so many essential workers on the front line – nurses, doctors, health administration, pharmacists, allied health, ward assistants and cleaners, police, fire and ambos, aged care facility and home care workers, school teachers, supermarket workers, and many others providing frontline services right now and they need to know we appreciate everything they are doing for us," James continued.
Australians who donate a 4-pack to an essential services worker will also be helping local independent craft breweries around Australia like Stomping Ground, many of who are doing it tough right now after social distancing regulations meant they had to close their taprooms and bars.
Other than Stomping Ground in Victoria, the independent craft breweries – all of whom share the same values and commitment to doing good with good beer – include Newstead Brewing Co (QLD), Sparkke (SA), Modus Operandi Brewing (NSW), Capital Brewing Co (ACT), Otherside Brewing Co (WA) and Van Diemen Brewing (TAS) and Sobah, Australia's first non-alcoholic craft beer company.
Stomping Ground co-founder Steve Jeffares says, "When James approached us about being part of this campaign, we leapt at the opportunity. We have been looking for a way that we could help people show their appreciation and James's idea just made complete sense."
'A Good Beer Always Helps' is also working with unions and other organisations that represent essential services workers to make sure the messages of gratitude – and a few beers – reach them.
"We're asking Australians to show our essential services workers we love their work, by shouting them a good beer. It's a win-win because we'll also be supporting local independent craft breweries too," James says.
"We hope everyone who can afford to get behind 'A Good Beer Always Helps' will, and help us to share the campaign using the hashtag #agoodbeeralwayshelps, so it's a big success," he added.
Essential services workers can register to receive a 4 pack and message delivered to their home from a local craft brewery by going to https://thegoodbeerco.com.au/good-beer-always-helps.
Australians can donate a 4 pack and leave a message of support for our essential services workers across the nation now.