Fujifilm's X-T200 is aimed at creatives who've been looking for an opportunity to enjoy professional level features.
Content creators of all levels can make the most of this new lightweight and compact mirrorless camera body that features a newly designed EVF, quick face detection AF, the ability to create 24.2MP stills at 8 FPS, and record 4K UHD video.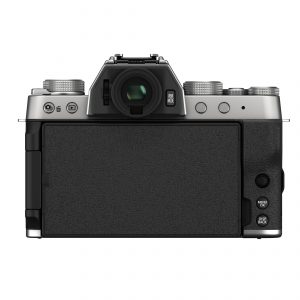 The camera has a new sensor and processor combination that provides great performance and features, alongside a bright, large widescreen LCD vari-angle touchscreen, which gives users familiar and intuitive controls similar to a smartphone. The camera also offers wide dynamic range video by using the "HDR  movie mode" and the X-T200 is also capable of recording 4K30p and Full-HD 120p video.
Additionally, the new "Digital Gimbal" can be used to smoothly record video by controlling the camera shake with the newly equipped gyro sensors. The X-T200 is an ideal camera for creative individuals who want to make high-quality videos and images easily and not be frustrated by the technology making them.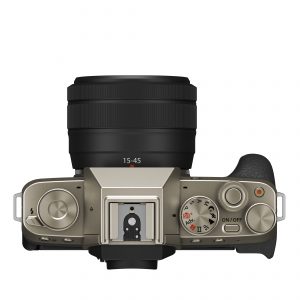 Incredible image quality
X-T200 is able to process data 3.5 times faster than the X-T100, reducing the rolling shutter. AF performance in X-T200 is also dramatically enhanced through the use of phase detection autofocus pixels across the sensor.
Touch your way to the perfect image
X-T200 is equipped with a vari-angle 3.5-inch, 16:9 Aspect Ratio widescreen LCD touchscreen that can be opened and closed between 0 to 180 degrees and rotated between -90 to +180 degrees. 
Focus on the faces and the moment
The use of on-sensor phase detection pixels across the sensor and an improved AF algorithm means focus can be achieved quickly and in a variety of conditions. The updated Face/ Eye Detection AF makes focusing on individuals or groups of people quick and easy. This is even possible when the camera's LCD monitor is flipped out and users want to take a selfie. 
Legendary colour science
During its 85 years in the industry, Fujifilm has been responsible for some of the most iconic photographic films in history and this exceptional knowledge has been poured into the 11 digital Film Simulation modes installed into X-T200. Images made with these film simulations carry the look and feel of the actual films that inspired them, sparking creative imaging making. 
When stills just aren't enough
The new Digital Gimbal mode and HDR movie modes, along with its basic internal editing functions, helps X-T200 do more than just produce beautiful 4K Video. These modes ensure that videos are stable, crisp, and properly trimmed so they can be easily shared with family and friends. A gyro sensor sits at the heart of the new Digital Gimbal mode and assists in reducing the effects of camera shake when recording video footage. 
Pick your favourite colour and add a fast prime lens
X-T200 will be available as a kit with the XC15-45mmF3.5-5.6 OIS PZ Lens in three colours (Silver, Dark Silver and Champagne Gold).