We've all seen the ads on television, we've probably all had a friend or two spruiking them to be the best thing ever too. And while I'm not here to tell you they will revolutionise the way you live, I will tell you this: the NutriBullet Rx is one seriously impressive piece of kit.
An early teen I drank more long life juice than I did water and looking back, I regret the amount of artificial sugar I pumped into my body. Then came the 'clean eating' fad which I often baulked at in years gone by. But then I turned 30 and realised I needed to take care of myself a little better. The body doesn't hold up as well as it did 10 years ago, and I'd really like it to keep working freely in another 10.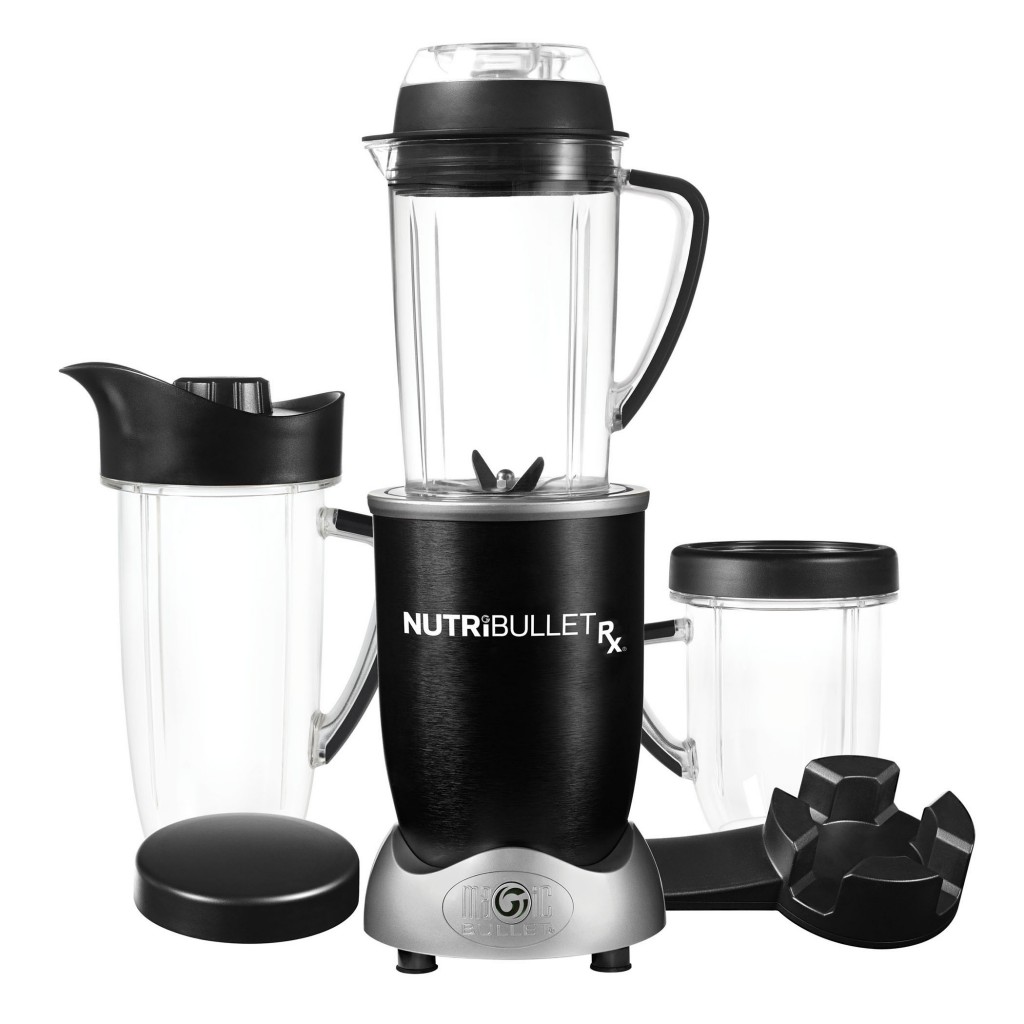 So the time came to bite the bullet (excuse the pun) and start to really consider what I was putting into my body. My cousin got me onto green juices and I tried making a few with my blender but found it struggled to break the fruit and veg down into an easily drinkable liquid form. The hunt for a better green busting machine began and as it turned out, a lot of my friends had already jumped on the bandwagon so I garnered a lot of opinions before turning to the NutriBullet Rx.
NutriBullet claim its coveted nutrient extraction is the unique patented mechanism the NutriBullet uses to break down fruits, vegetables, nuts, seeds and other plant based foods to their most absorbable state. Now I can't confirm or deny their claims, but I can definitely confirm that this bad boy tears through fruit and veggies with ease. That can probably be attributed to its impressive 1700 watt and 2.3 horsepower motor.
It's simple to use too. Just add your preferred fruit and veg, add your liquid of choice (mine is coconut water) to the max line, or just below, twist the extracting blade lid on and pop in on top of the base and lock it in. With pre-programmed hands free extraction, the NutriBullet Rx kicks into gear and uses exactly the right RPM and stops at exactly the right intervals for the correct amount of time to ensure a smooth and consistent blend.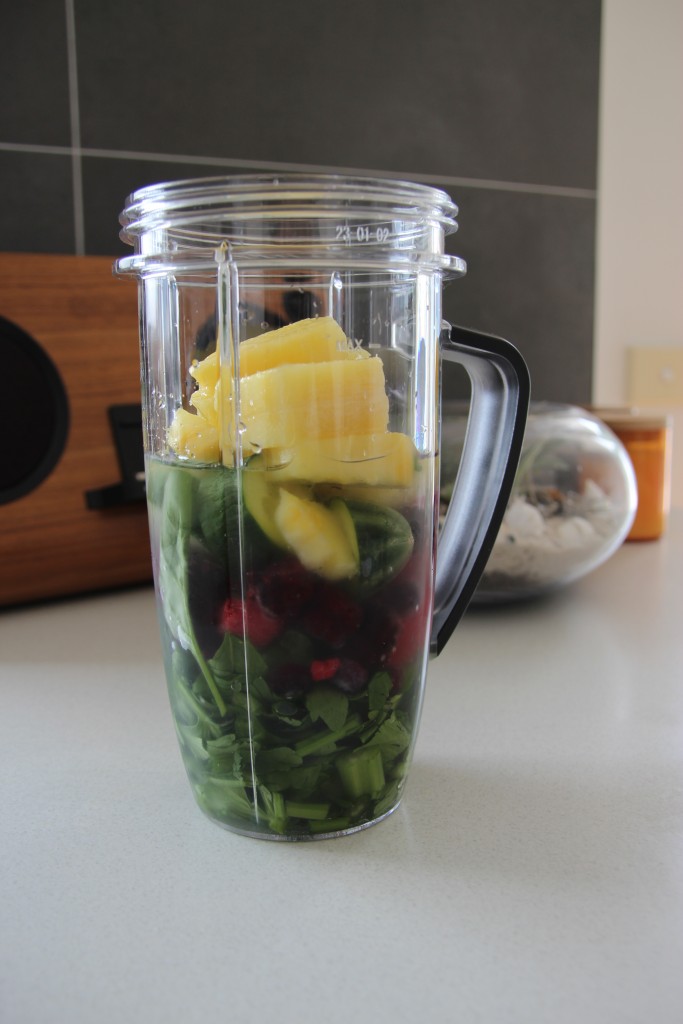 Once it's done, just pour it into your glass of choice and you're ready to go.
I've been drinking the juices first thing in the morning and generally after a workout and while I can't say they've changed my life, they certainly taste good and use up all of the fruits and veg that I often ended up wasting if I let them sit too long.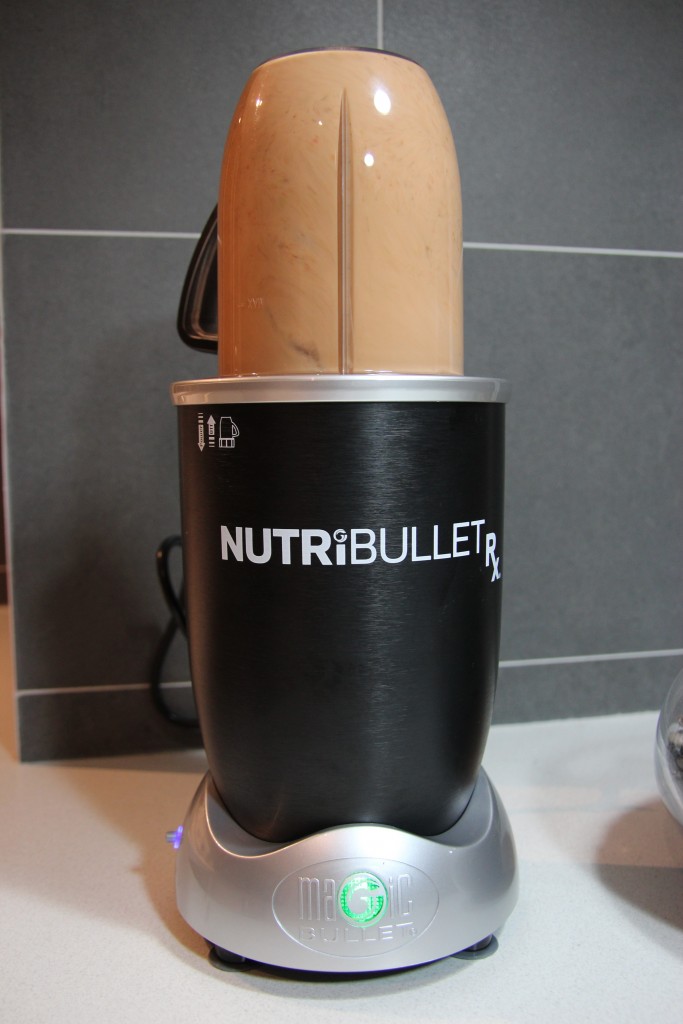 The Rx model also makes soup by blending and heating up the ingredients in seven minutes, perfect for the cool winter ahead.
So while a blender isn't the manliest appliance going 'round, it's seriously worth considering, especially for blokes who are conscious about looking after themselves. Oh, and the other half will love it too.