Mountain Goat is a damn fine brewery. And GOAT is a damn fine beer.
GOAT caught my attention for two reasons: its clean, yet good looking label was one. While number two was it's price tag, which was even better looking. Generally speaking, slabs that come in under a pineapple are tasteless and boring. Chances are though, I'll still try them once, just to be sure. So, with little expectation, I carried that bad boy under my arm and set off to the Great Ocean Road.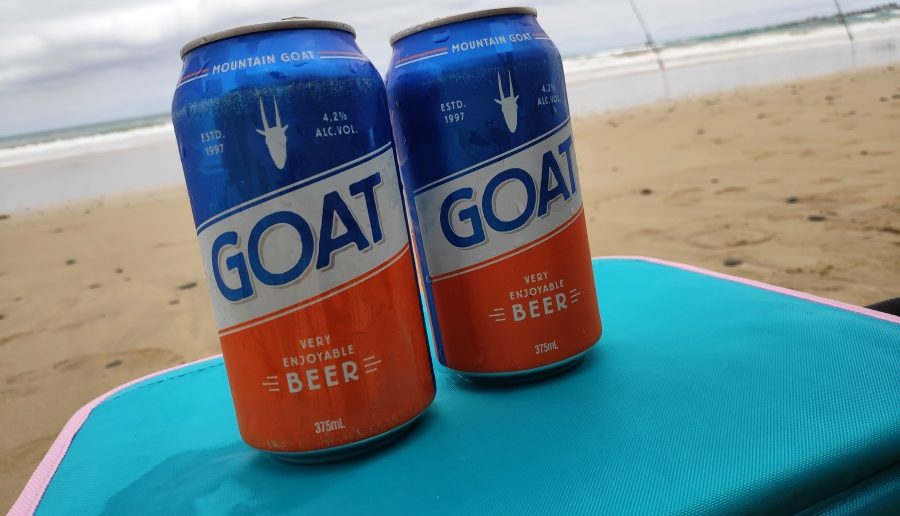 GOAT is a seriously sessionable beer.
I'd like to think that at 33 I'd have surpassed the binge drinking stage but quite simply, I haven't. It isn't a regular occurence these days as I prefer more of a slow and steady wins the race type of moto, but when the urge hits, it hits hard.
New Years eve was one such occassion, so I was pretty rapt to have GOAT on hand once I realised just how sessionable it is. It's a lager with flavour and that's something I seriously dig. Further to that, it was the perfect pick me up when the 'hair of the dog call' beckoned while fishing the following day.
If traditional Aussie lagers are your jam, there's a slight chance GOAT won't make it regularly into your beer repertoire. It's jam-packed with Australian Galaxy and Ella hops, which elicit a tropical and floral hop aroma reminiscent of a pale ale or IPA. In saying that though, it's seriously tasty and easy to drink.
The brewer describes it as 'an uncomplicated, anytime sort of beer with a Mountain Goat twist', and I have to agree.
A slab is more than pineapple worthy!