In today's connected world, it's pretty hard to, well… disconnect. And after moving last year and having a pup, we made the decision to install a bunch of cameras around the house, to keep an eye on the house (read puppy).
Certainly, this year we've had little need for them, given we're based in Melbourne and spent the majority of 2020 stuck in the house. Even still, they offer some peace of mind when we're away from the house and want to check in on the now two dogs and for when packages arrive.
We did realise quickly though that there was a blind spot or two around the house and one especially being the garage. And we always have that dreaded feeling or thought of, 'did we close the garage door' after leaving the house.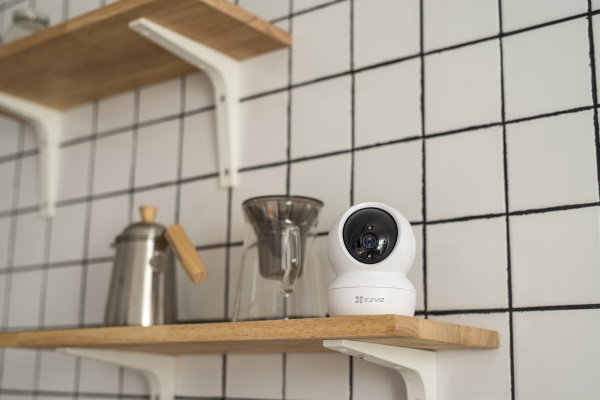 Given my penchant for excessive 'boys toys', it always leaves me with a sense of dread, so a quick U-turn typically ensues.
That's a thing of the past now (unless I do in fact leave the door open) as a little research revealed we could enjoy the same functionalities of our hardwired cameras in a plug and play variety.
To get started, all you need to do is plug the cameras in your desired location, download the the free EZVIZ App and view the live feed, watch playback, zoom in 8 times for close-up details, and even start a live conversation remotely with a visitor.
NIGHT VISION
The EZVIZ C3W provides night vision in colour and is an upgrade on their best-selling C3W. The night vision mode is achieved via professional optical lenses and can be advanced further thanks to two built-in spotlights. Hear a bump or knock at night, turn the app on, switch the spotlights on and you have an incredibly clear picture of what's going on. Thankfully, the only thing going bump in the night in our garage is the neighbour's cat.
Designed to bring peace of mind, the C3W Colour Night Vision camera comes with an Active Defence function. Upon detection of intruders, the camera will set off a loud siren and flash two spotlights to scare them off.
TALK IT OUT
Along with default alert sounds, the intuitive camera also allows you to record three 10-second audio messages to either welcome or deter visitors. You can get creative and have a little jingle ready for when your friends and family turn up, or flip the script and ask those that aren't welcomed to go away.
ENHANCED CONNECTION
Boasting wall-penetration and anti-interference capabilities, the dual-antenna C3W Colour Night Vision camera handles long-range transmission easily. Enjoy the confidence to install the camera at the front gate or in your yard while maintaining a steady and reliable connection.
The C3W Colour Night Vision camera features a 360°swivel and base so it can be installed on your ceiling or wall securely. In just a few minutes, you have a sophisticated security system ready to go.
With multiple storage options, you can choose where to save your recordings. The C3W Colour Night Vision camera can even save to all three locations at the same time for added backup in case the camera is damaged, or your network crashes.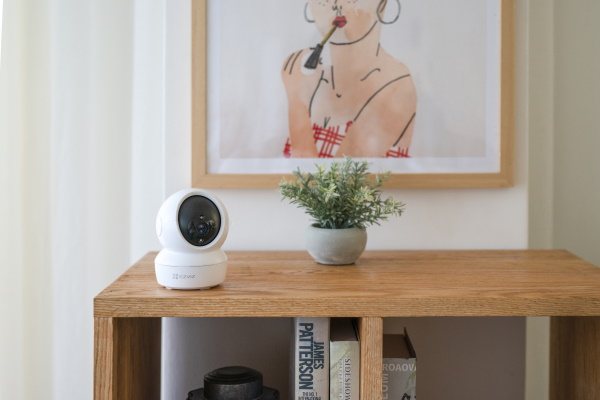 With the garage sorted, we wanted one more camera in the house that we could change the location of to keep an eye on our dogs (helicopter parents) if they were ever needed to be left alone, inside the house.
The EZVIZ C6N is another great offering in the range and comes equipped with a Smart IR function, which uses advanced infrared (IR) lighting to capture more details in dim light.
With its 360-degree field of view and smart tracking function, our golden retriever and German shepherd can't get up to too much mischief while we're out and about. Like the aforementioned C3W, the C6N allow you to store recordings via three methods and allows you to communicate via the app through the cameras, which no doubt would be handy for other pet owners or for when your little one just won't go to sleep!
To learn more about the EZVIZ range, check out www.ezvizlife.com.