Laverda isn't the most recognisable motorcycle brand in the world and for many; it won't ring a bell at all. Yet for those who know it, and for those who appreciate Italian styling, it will resonate loudly.
The roots of the Laverda Motorcycle company stem back to 1873, when Pietro Laverda embarked on an agricultural engines enterprise – Laverda S.p.A. – in the small rural village of Breganze in Vicenza province (Italy's north east).
The motorcycles in their day (1940s-1990s) gained a reputation for being robust and innovative.
By the 1980s, the European motorcycle industry was struggling to keep up with their Japanese counterparts, causing many companies like Norton, Triumph, BSA and Moto-Guzzi (among others) to struggle or disappear altogether. Laverda attempted to update their product line by introducing the RGS sports tourer in 1983, with features such as unbreakable Bayflex plastic mouldings; fuel filler in the fairing; integrated but removable luggage, and adjustable foot peg position. In 1985 came the SFC 1000 sports model – Laverdas attempt to reprise the hallowed SFC name.
"The 1986 Laverda SFC is one of the most beautiful motorcycles of the 80s. They were powerful Italian Stallions," Johnny Gee explains.
"Laverda made farming equipment before motorbikes so you can imagine how over engineered they were. These SFC 1000s are unbreakable. They were built tough and used the best proprietary that money could buy. Take the Marzocchi front and rear suspension for example.
"This was Laverda's last hurrah. I think they made the last of these SFCs in 1988 and that was the end of the company until it was reborn in the 90s when it was absorbed by another mob. They made bikes for another few years before going bust."
In 1987 Johnny was in the market for a new bike and was tossing up between the Laverda and a Suzuki 1100.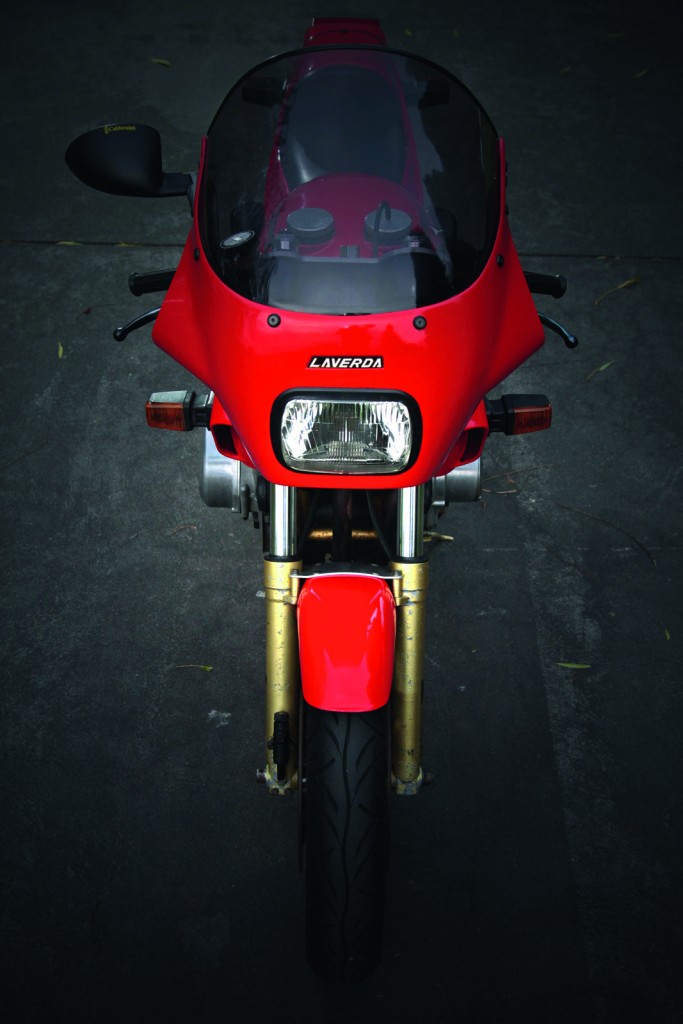 "The Suzuki dealer ended up making me a deal I couldn't refuse so I went with that but there was always a longing for the Laverda. It was a bike I just had to have."
He hunted high and low to find one and eventually came across a collector who had owned this bike from brand new. "After chatting to him I realised he was the type of guy I liked to buy bikes from. He was just as passionate about the Laverda as I was. He kept it well maintained and serviced it regularly. The duco was pristine too thanks to the bike being kept indoors. To find a bike like that these days is pretty rare.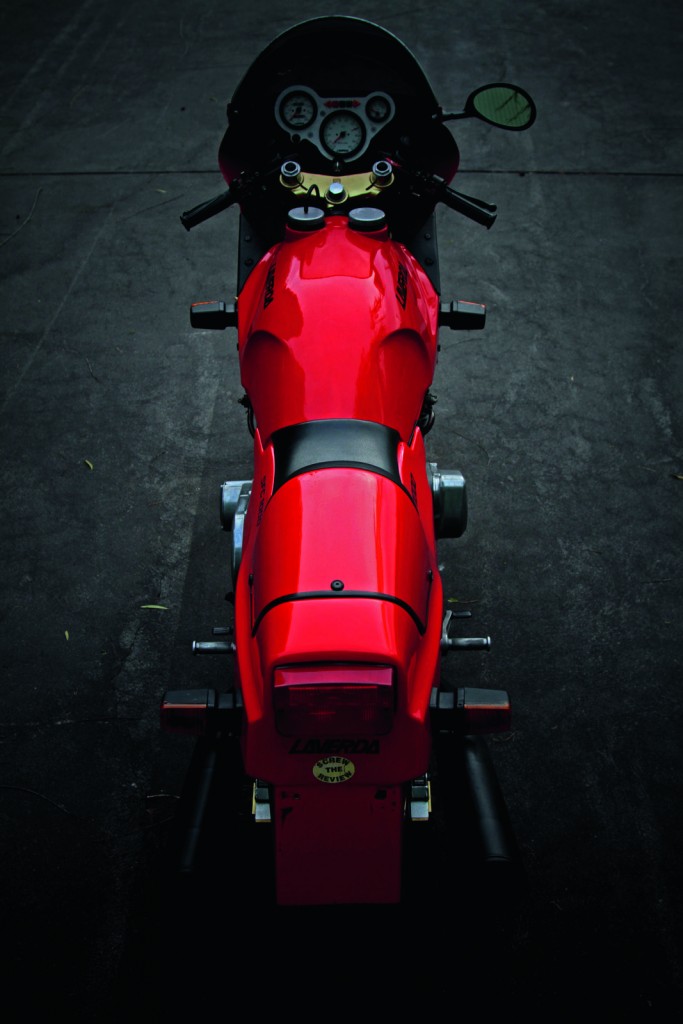 "And that's the secret for me. I'm not that into bikes that have been restored because they're never like they were. They're only original once."
Now that Johnny has had the chance to enjoy it, he feels it's time to pass it on to the next lucky guy.
"That's what life is all about, sampling all the beautiful things out there. You can get in trouble for sampling too many things, like women for example, but not bikes."
Antique Motorcycles
www.antiquemotorcycle.com.au