A winery may not seem the obvious setting for a majestic and unique sporting facility, but when you meet the owner, it all somehow makes sense, writes Jonathan Green.
We should get one thing out of the way upfront: this is an article about a man who built a 'Real Tennis' court. For those who are confused at the term, Real Tennis is not some pretentious name for a sport you already know, nor is it some weird offshoot of lawn tennis. Real Tennis – or Royal Tennis as it is still commonly known – actually pre-dates lawn tennis and is a wonderfully captivating sport in its own right.
It can perhaps be rather crudely described as indoor tennis meets chess, with a host of strange and wonderful rules that may confuse you at first – then make you fall in love with the game later. The beauty of Real Tennis is its strategic nature, which allows competitors to think their way through a game rather than simply winning through power and accuracy. As such, there are many players in their 60s and 70s who will regularly beat opponents 30 years their junior.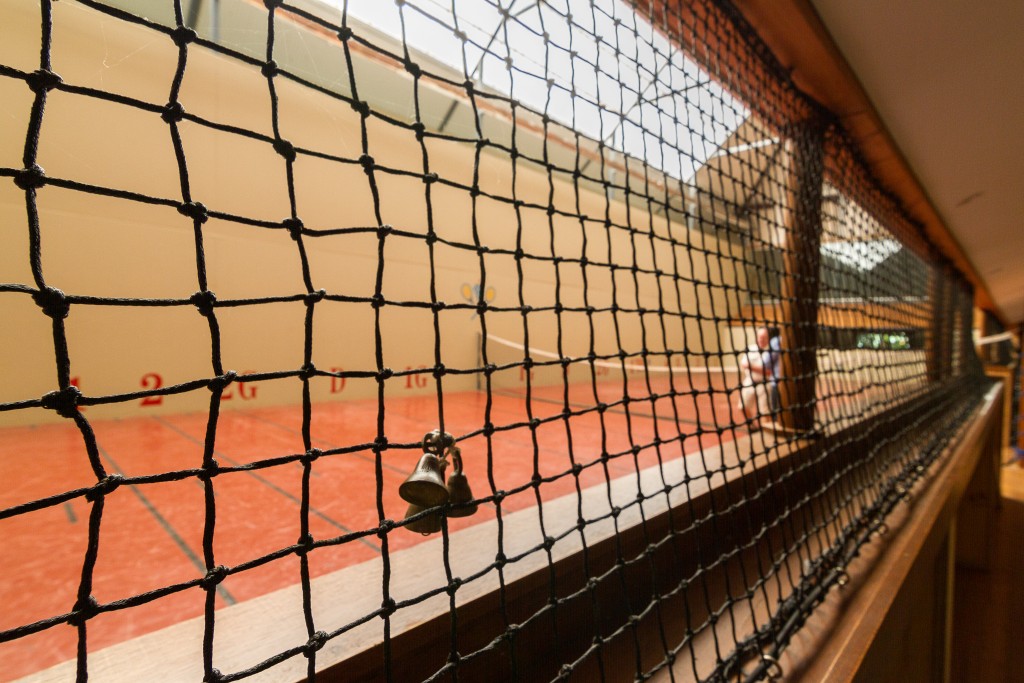 Sadly, there are only four Real Tennis courts currently in operation in Australia and less than 50 around the world. There is one in Hobart that is simply known as the Hobart Tennis Club as it was established before any semblance of a lawn tennis court was built. The Royal Melbourne Tennis Club has such a name after Queen Victoria granted a Royal Charter to the Club in 1897 and is one of only a handful of centres in the world that has more than one court. There is a single court in Ballarat in western Victoria, but sadly a court in Sydney was converted into a gymnasium. And that leaves one – nestled in a picturesque winery in Romsey, about an hour north of Melbourne.
It may appear quite odd to find such a rare and distinctive sporting facility at a winery – that is until you meet Cope-Williams Winery and Country Club owner and general manager Gordon Cope-Williams. Gordon has a wonderfully positive way with words, so that in no time the thought of building a Real Tennis court seems so obvious you can't understand why we all haven't done it before. It should be noted that Gordon has runs on the board too … literally … after all; he did also put in a cricket ground with an old style pavilion before he attempted the tennis structure.
The interesting part is that Gordon never set out to make a country club type arrangement; instead, they came to him as solutions to business challenges – successful solutions at that.
Gordon's first passion is wine and, having had the luxury of sampling a little while I was visiting, exceptional wine at that. As is tradition around the Romsey area, sparkling wine is the specialty, however Gordon is also a fan of demonstrating his winemaking skill (and proving doubters wrong) by creating some magnificent aged white wines as well.
Like most wineries, Cope-Williams rides a business rollercoaster dependent on numerous external factors. You may be the most skilled winemaker in the world but your livelihood will easily be affected by weather, vine diseases, bank interest rates, the external economy and more. It takes a brave soul to battle it out. Brave – and perhaps a little innovative.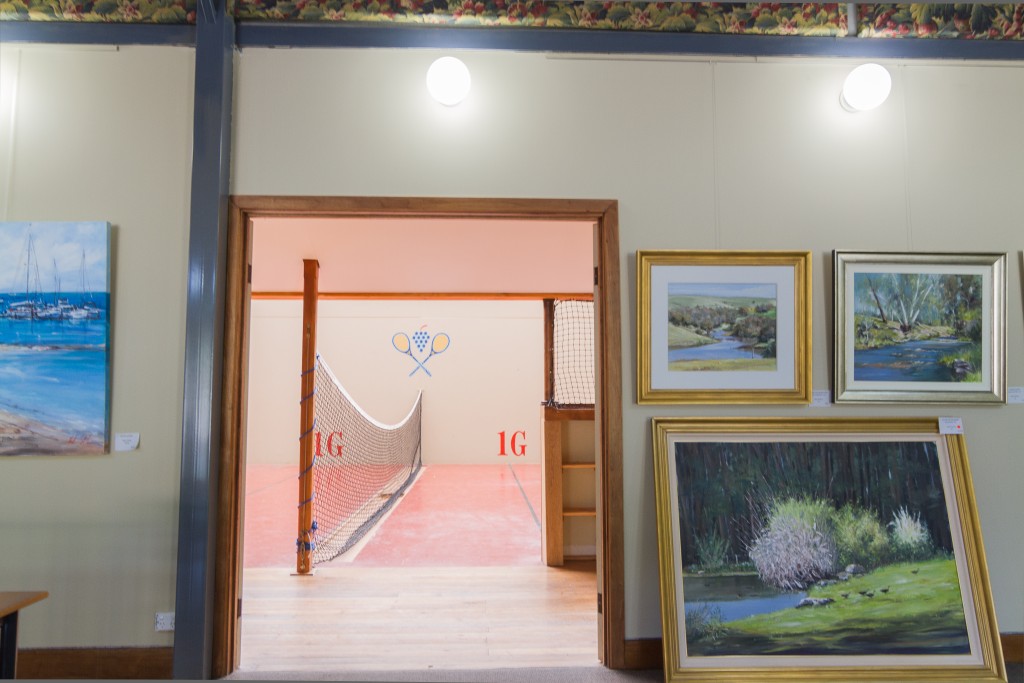 "We started planting grapes in 1977," explains Gordon, "with our own house built in 1982. We were travelling along quite nicely, until the stock market crashed in the mid '80s and interest rates went through the roof. I remember looking at bank statements and seeing that we went into the crash owing a certain amount of money, and came out of it owing more than three times that amount. It was a very difficult time."
Faced with such a challenging future, many people would have simply packed everything up and walked away, while others may have looked to restructure their business or consider investors. Gordon, however, had another plan.
"I woke up one morning with a great idea: to level the two paddocks at the front of the property, clean up the surface and put in a cricket pitch, complete with a pavilion. I could see in my head how people would come and play country matches here and we could put on lunches, and they would drink wine and probably take some home. I put it to my wife and she … well … I won't use the exact words, but it amounted to 'over my dead body' with a few other explanations thrown in for good measure."
As we all know, it's always a wise move to keep on the good side of your better half and so Gordon didn't push the idea immediately. Instead, he waited for an opportunity.
"Funnily enough, my wife went to Sydney for an extended weekend and when she got back … well, let's just say that the paddocks had been levelled and the soil was ready for laying down some grass."
Right… may not have been the approach I would have gone with. I asked Gordon if there was a frosty reception that night.
"Frosty week really," he replied very quickly.
However, the plan worked and by the next summer, Cope-Williams was hosting upwards of 50 cricket matches through the season for corporate events and charity days, and gaining a reputation as a boutique venue.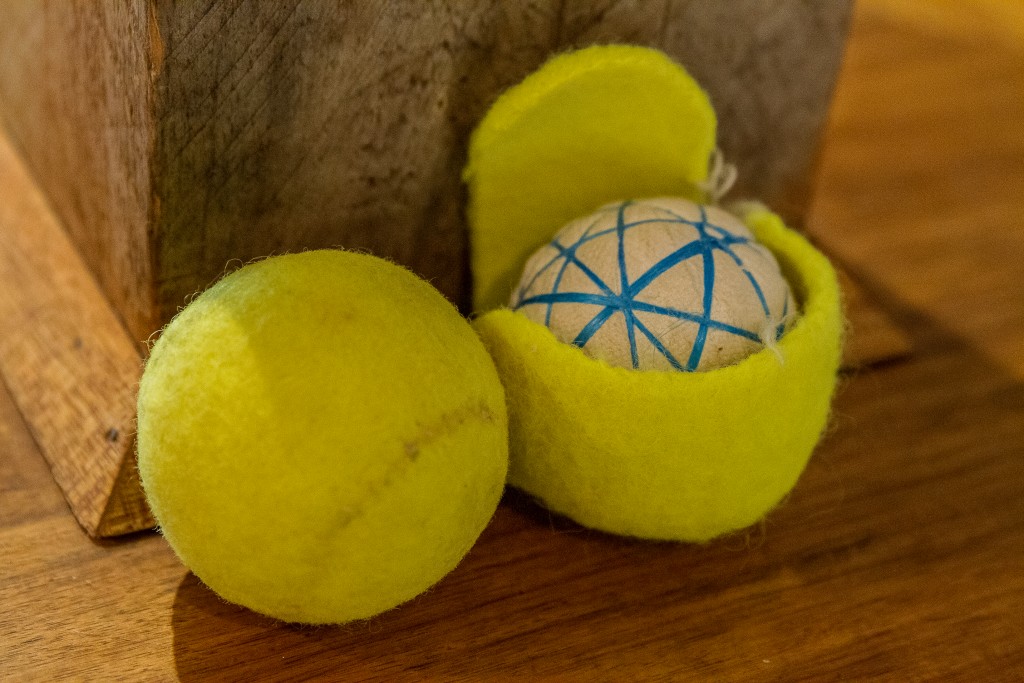 Times however were still tough economically, and while the cricket ground was proving very useful, it quickly outgrew its capabilities.
"I was called into a meeting with the bank who wanted to discuss the financial state of the business. I think they wanted to talk about consolidating a few debts and other things, but instead I asked them for more money to build a dining hall and commercial kitchen so I could use the cricket ground better and get into bigger events such as weddings and conferences."
This was also an opportunity to build something completely different. You see, a few years before this, Gordon had got a taste for a rather unusual game, with an idea forming in the back of his mind.
"I'd not heard of Real Tennis before, but was taken to lunch at Royal Melbourne Tennis Club by a friend. We went on to play a game of doubles and it's fair to say I just fell in love with the game."
It should be noted here that as well as a winemaker, business man, strategic thinker and … shall we say, cricket ground developer, Gordon is a qualified house designer with a great interest in building techniques. In hindsight, building a Real Tennis court at the winery brought many of his elements together.
"Shortly after I had that first taste of the game I was thinking how it would be really interesting to build my own court, but using modern construction methods and materials. I say that, because it's such a very old game and there weren't that many courts built in the 20th century, so most of the remaining ones are a traditional heavy masonry construction. So I thought it would be unique to have something that brought the tradition and history together with the 21st century.
"This building is built on the egg-shell principle. The whole construction is lightweight yet very strong. The structural components are all relatively thin, then the external cladding is applied and it becomes very strong."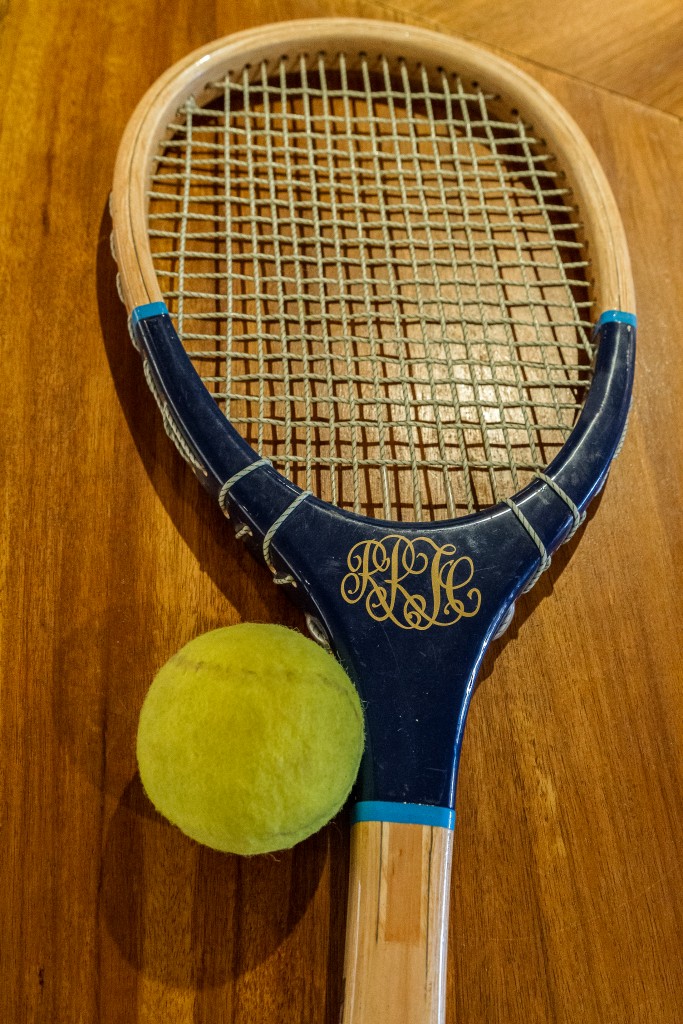 The final result is a large building that actually looks very attractive from the outside and nothing like the 'big box' structure you would expect, with the court essentially sitting within the large construction.
Furthermore, the use of modern materials also has wonderful benefits to the court, with an abundance of natural light through the roof and the use of three glass walls so spectators can get a good view of the action.
That may not seem very important at first, but one of the common criticisms of Real Tennis is that most of the courts are made with solid walls and so viewing can be very difficult. It's like considering a squash court built in the 1950s where the only viewing option is a platform above the players, and then comparing that to a modern court with the ability for natural light and a full glass wall at the back for additional viewing. Having said that, Gordon's court also has a gallery viewing deck above the court… so there is something to please everyone.
The real beauty of the court at Cope-Williams however, is the area around it. An empty indoor sports facility can have a very hollow feeling, but Gordon has used his unique construction idea and put that surrounding space to very good use.
There's a billiards room at a mezzanine level at one of the court and that is separate to the official club rooms at the other end, complete with a member's bar. There are change rooms to one side and a formal dining area on the other with a tasting room for the wine adjacent. Gordon has also used a large room beside the court as a gallery for local artists to show off their skills, which has been greatly received and appreciated by the community. Furthermore, at the time of my visit, Gordon was also installing new lights to establish a 'photo corridor' with beautiful shots of the surrounding area.
The concept works perfectly, as the sound of a game of billiards, the smell of food in the kitchen, or some conversation at the art gallery all express a human presence. If anything, it then makes the court a centrepiece for all the other elements, rather than a large empty space sucking life from a building.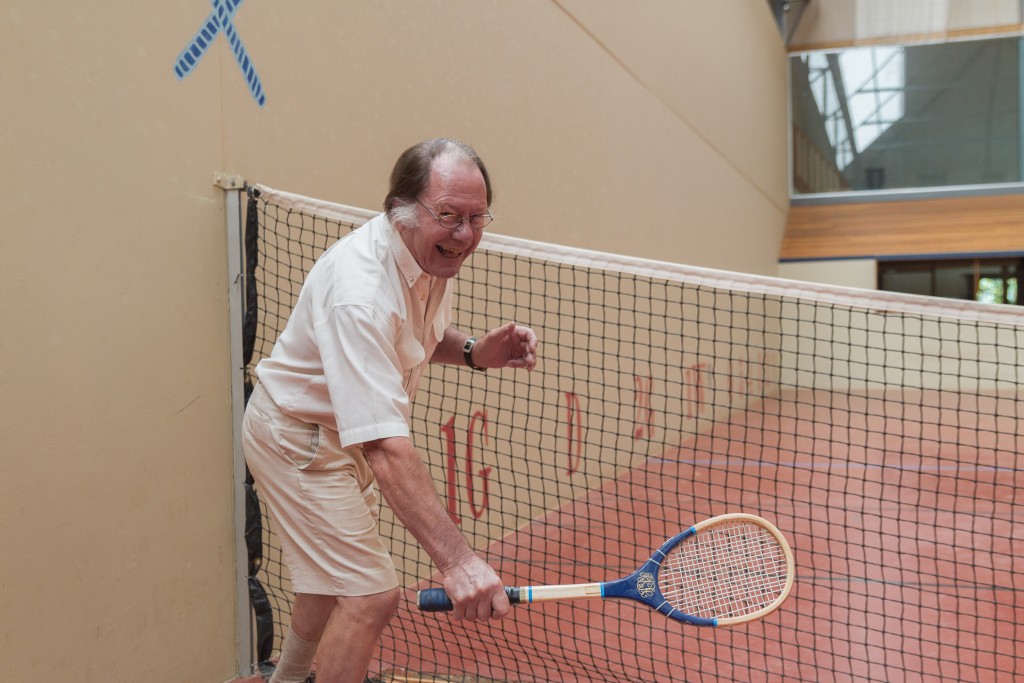 It also reflects the personality of the man who built it – one who manages to successfully maintain a multitude of different interests and activities; all with an eye on the future. While there is no doubting that real passion remains with winemaking, there is a wonderful glint in the eye as he walks you through the cricket ground, conference centre, accommodation, recreation centre and Real Tennis court, and it would be a brave man to suggest it will stop here.
All of the components at Cope-Williams operate independently, yet complement each other at the same time. It unquestionably shows innovative thinking and a desire to continually evolve, yet with the patience to wait for the desired outcomes.
Perhaps we shouldn't be surprised – after all, the life of a winemaker requires you to think on your feet to produce the best possible wine under whatever conditions are presented to you, then wait years to reap the rewards. So, it might just be in the blood.
Cope-Williams is open daily from 11:00am to 5:00pm for wine tastings. More information on the Real Tennis court and other facilities can be seen at www.cope-williams.com.au
THE BEGINNER'S GUIDE TO REAL TENNIS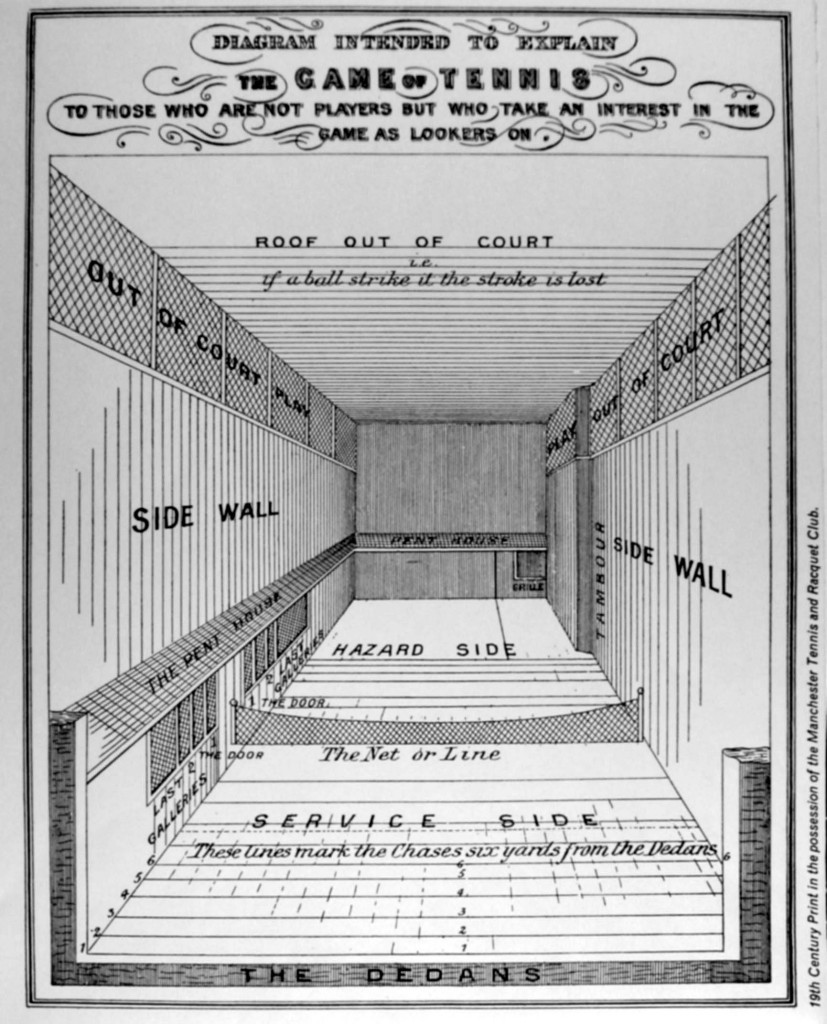 1.     The scoring was inherited by lawn tennis and so should be familiar to some extent. To win a game a player wins four points (15, 30, 40, game) and be more than two points ahead of his opponent (40-all is deuce). The first player to win six games wins the set but it is not necessary to be ahead by two games; the eleventh game is decisive.
2.     It is the score of the player who won the last point that is called first (this is different to lawn tennis).
3.     Service is only from one end of the court.
4.     For the service to be correct:
– The ball must touch the half of the side penthouse on the receiver's side; the ball may also touch the side penthouse on the server's side    and/or the side wall.
– The first bounce of the ball must be on or beyond the service line at the hazard end.
– The server must stand further from the net than the second gallery line.
– The ball must go over the net but it can first strike the wall or penthouse on the striker's side.
5.     The ball is out if it strikes the side walls above the green painted line or hits one of the rafters or lights.
6.     A ball entering the dedans, the grille, or the winning gallery wins a stroke for the striker.
7.     A ball entering any other opening     or bouncing twice on the floor records a chase at the mid-point of the opening or at the point of bouncing twice as appropriate. There is no change to the score. If the score is within one point of game or if two chases have been laid, the players change sides (and service) and the chases are played in the order in which they occurred. The player who has not laid the chase has to win the chase by ensuring that the second bounce of his or her return is nearer the back wall than the chase being played.
8.     The gallery posts are considered to be part of the gallery nearer the net.
9.     The stone sides of the openings are not considered to be part of the opening.
10. Hitting the net post loses the stroke.