'Buy the best you can afford'. It's a phrase you've no doubt heard when looking to buy a new car, clothing or pretty much anything for that matter. Smart phones are certainly not exempt from that line of thinking either.
The only problem there is, you typically need to spend $1000+ for all the bells and whistles that people can't seem to live without these days.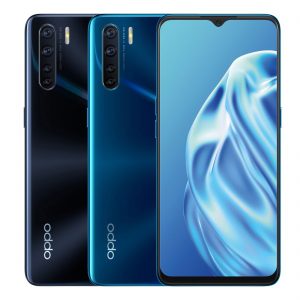 There's no two ways about it; flagship phones are seriously expensive. But when you consider how much we use and rely on them, it's probably justified.
Thankfully though, OPPO has released a smart phone that delivers big flagship-features under $500.
The A91 is a great looking phone. It comes in Lightening Black and Blazing Blue and while fingerprints and smudges are a magnet for these finishes, it's easily avoidable with a clear case strapped to the back.
One thing you'll likely notice when picking one up is how thin and light this phone is. It comes in at 172g and 7.9mm. For a bit of perspective, the iPhone 11 weighs in at 194g and is 8.3mm in thickness.
The second thing you'll probably notice once you turn it on is just how good the screen quality is. With the FHD + AMOLED display users are exposed to sheer clarity and sharpness. You can watch all your favourite YouTube videos and streaming services in full HD with a dimming functionality that protects your eyes in low light conditions. Given so many of us have a penchant for staring at our phones in bed, the DC Diming 2.0 functionality is a welcome sight.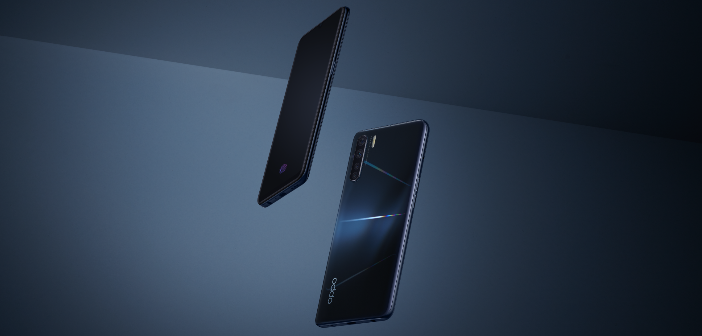 When it comes to taking pics, you're in good hands with the A91. It features a 45MP quad camera on the back with ultra-wide and macro setting for changing the perspective of your shots. An 8MP ultra-wide lens allows you to fit your surroundings into frame, while a 2MP macro lens let's you capture small subjects with detail and a 2MP depth sensor measures distance and keeps focus. For the selfie fiends out there, the A91 boasts a 16MP front camera.
Shooting vids while on the go is also made easier and clearer thanks to Electronic Image Stabilisation (EIS), which facilitates shake-free filming even when walking or riding in a car.
As for operating speed and memory, OPPO has you covered with 8GB ram and 128GB of storage.
Unlocking the phone is a breeze, thanks to face ID and light-sensing in-display fingerprint 3.0, unlocking the phone in just 0.32 seconds. Using optical fingerprint G3 solution, a new unlocking design with fill-in light and the latest anti-fake hardware technology, the OPPO A91 makes sure your phone is more secure than ever.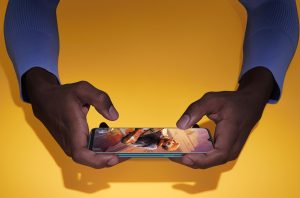 When it comes to battery life, you're looked after with a 4025mAh battery (2 x 2012 mAh batteries in tandem) which will allow you to get through a day of normal use with ease. The coolest part is perhaps the sheer speed of charging thanks to OPPO's VOOC technology. It'll go from 0% to 50% in just 30 minutes and less than an hour to hit 100%.
While I don't game at all, OPPO claims the A91 has been engineered with gamers in mind, which is why it features Game Boost 2.0. This tech looks into your phone's performance and assesses latency and control issues to deliver a smooth performance.