The year is 1977 and as the month of August slowly unfolds, my family begins the process of packing all our worldly belongings into tea chests and travel bags in preparation for their move to Perth, Western Australia. It is the year of the Granville train disaster, Donald McKay has only just disappeared, Queen Elizabeth II is celebrating her Silver Jubilee and Elvis Presley has only days to live.
On Thursday, 13 August, Dad's 351 ZD Fairlane is packed to the gunnels, the rear end sagging ominously under the weight of all our personal belongings. We drive into Gosford, NSW one final time to pick up, amongst other things, a new Super 8 movie camera and a few roles of three minute film. Little did we realise then how that single purchase could motivate and provide a focus to an 'adventure' many years later!
Fast forward 34 years to 2011. My brother and I are sitting in his office on a Friday afternoon drinking a beer and chatting about the usual stuff when the conversation gets around to our future plans and how it would be great to do something different. Maybe it was the beer, but I think it was my brother who said, "Well, we've talked about driving back to Perth as we did in '77 – let's do that!"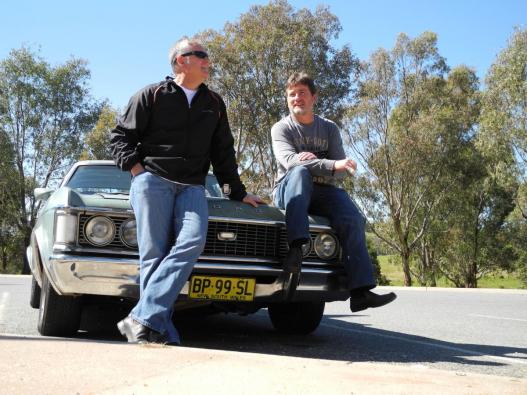 And so, with that simple statement it began. Our shared enthusiasm for the idea led to the proposal that, as we still had the original Super 8 movie footage of the 1977 journey, we should try to find and revisit the original stopping points from that road trip. We soon realised that 2012 would be 35 years since the original trip and more coincidently, I would be the same age that my father was when he drove us across Australia – 49 years old!
It was suggested that we try to do the trip in a ZD Fairlane but that idea was soon quashed when we realised the prices that ZD Fairlanes were now getting! So, as a compromise, we agreed that it would be cool to do the trip in a vehicle made in 1977 and so, with a few rough details sorted, we announced to family and friends that we would be embarking on a 'commemorative' journey to Perth and back in 2012 to celebrate the original 1977 journey.
What followed was an 18 month period of planning and preparation where (I think) we became fixated with the year 1977 and, as our departure date came closer, we both found it increasingly difficult to focus clearly on other events in our lives. Having said that, I believe we both really enjoyed the late night phone conversations and any other opportunity we could find to discuss the latest development, purchase or discovery in relation to what we started calling "The Big Trip 77".
Probably the most enjoyable aspect of this whole process was the search for the 'right' vehicle. Initially and perhaps naively, we purchased two 1977 vintage motorcycles – my brother a '77 Honda Goldwing and me, a '77 BMW R60/7 which we took on two 'shakedown' rides.
It was after the second 'shakedown' ride that we came to our senses and realised that we probably couldn't afford the time required to do the trip safely on bikes and, if we were really honest, we both suspected that we may not be physically up to doing such distances on two-wheeled machines. Consequently, a new decision was reached – with six months to go before departure we sold our bikes and began the search for a car!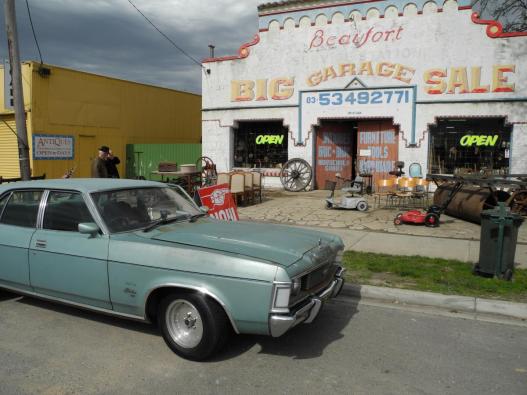 As luck would have it, a local 1977 ZH Fairlane 302 V8 turned up on eBay at the right price. We both kept it on our 'watch list' and when it didn't sell via auction I contacted the seller to arrange an inspection.
The next weekend we both went to see this intriguing vehicle. It was described by the seller as a 'barn yard find' and upon inspection it seemed to be the case; great interior, straight body, relatively rust free and the motor seemed sound – the paintwork, however, was rubbish but strangely this only added to its appeal. We took it for a test drive and agreed that it met our criteria, that is, it had a long rego, it was a V8 Fairlane (although not a 351) and it would certainly provide us the comfort and space needed to complete this long distance drive. So, a price was negotiated and a deal done.
Our 'barn yard find' turned out to be not quite what it seemed. We expected to carry out some maintenance and improvements but when we were told that the main bearings and brakes were stuffed we felt a little deflated. Nevertheless, we had come too far to back out so our hands dug deeper into our pockets and we paid to have new main bearings installed, crank checked, new welch plugs, timing chain, front brake calipers rebuilt and the C4 auto transmission serviced. As an indulgence, we purchased a set of second hand extractors and had them installed with a new split system.
Around the same time we christened the Fairlane 'Elvis', as we reckoned that the car probably looked like Elvis (the real one that is) did in 1977 – a bit bloated and well past his prime. We installed a new set of shocks front and rear and also gave thought to the interior with a new head unit, speakers and a variety of power outlets to run and charge the numerous phones, GPS and iPad we intended to take on the journey.
Whilst this was all happening, I established a blog site (www.lusons.com.au) to record the events associated with our planning and as we neared the departure date, I enlisted the services of one of my sons to set up a Facebook page (www.facebook.com/thebigtrip77) so that our family and friends could follow our adventure with daily updates.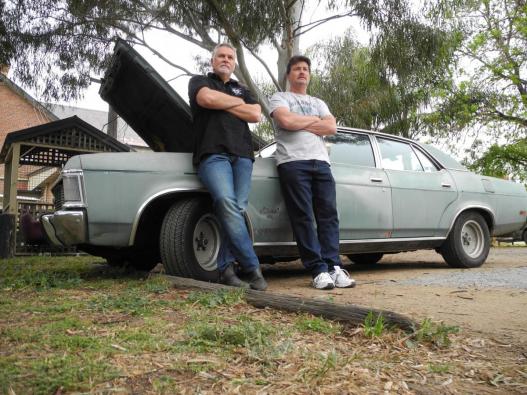 I mentioned earlier that we became fixated with the year 1977 and every night we would both scour eBay looking for memorabilia from 1977 – I purchased a number of publications and items that reminded us of that era. I particularly enjoyed examining the old Super 8 footage (now transferred to DVD) to determine which places we would try to find 35 years later. Once I had identified a point of interest (POI) I would then get onto Google maps and more helpfully, the street view option which allowed me to find most of the identified POIs.
Finally, the day for us to leave on our adventure arrived and at 9am on Monday 3 September 2012, to the farewells of our family, we put 'Elvis' into 'D' for drive and set off.
Interestingly, as I write this piece after having completed our adventure, the trip itself feels almost secondary to the 18 months of preparation and, I guess in terms of time, it was. Apart from a diversion in South Australia, where we bypassed Adelaide, we essentially kept to the original 1977 route which took us from Gosford to Perth and back again, with the return journey taking us through Esperance and back home via Broken Hill. Our determination to keep to the original route as much as possible had us criss-crossing the 'new' Hume Highway trying to stick with the 'old' Hume.
If you ask my brother what his motivation was for this 'big trip' he would say he had just booked a ticket for a ride in the car, nothing more, nothing less! I think, however, we would now both agree that the 'Big Trip' was no holiday and although not an adventure on the scale of those who travel around Australia or further afield, we both felt drained by the whole experience.
'Elvis' our trusty Fairlane used around 30 litres of oil throughout the 8116kms we travelled, he smoked fairly consistently and we had to keep a constant eye on the engine oil level over the 12 days away. In fact, I felt like we were in a scene from that classic road movie Two Lane Blacktop whenever we stopped at a servo – one of us would jump out and attend to fuel whilst the other would pop the bonnet and top up the oil. This added to our tension and left us with a constant anxiety of whether or not Elvis would make it home.
We still had an amazing time, we saw some beautiful country and met some interesting characters – Rod with his Hot Rods, Phil the builder, 'Buckets' the truckie, Dean the ex-Speedway racer, our friend 'Stumpy' from a pub at Southern Cross and the enigmatic 'Smiling Man' who we bumped into at a servo in Cobar. A visit to our old high school in WA certainly brought back some strong memories and we really appreciated the staff who made us feel welcome and escorted us around the site.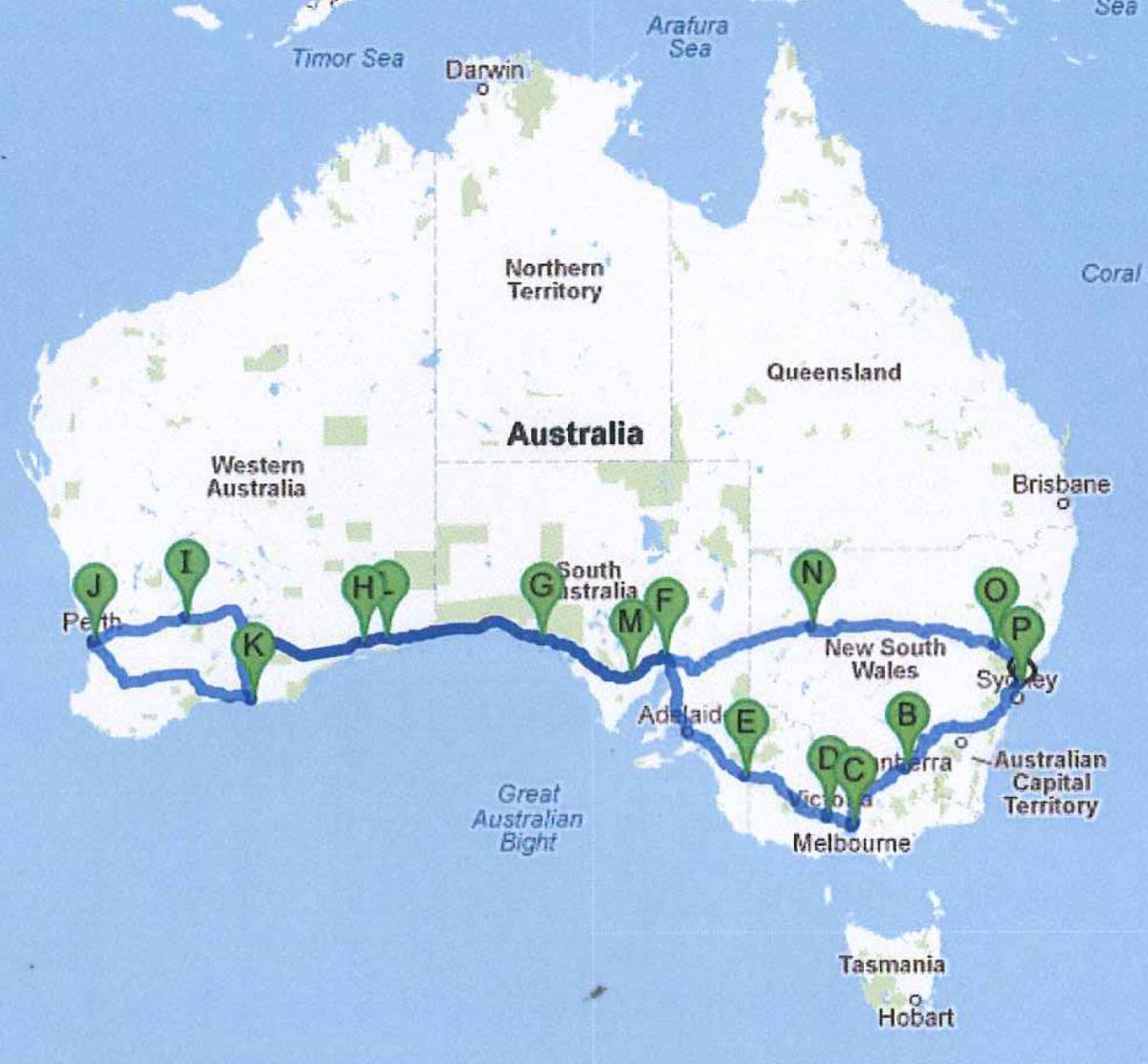 Funnily enough, the places we expected to produce the strongest emotions failed to do so, while some of the more obscure POIs brought on the more interesting reactions. For example, in the original movie footage there is a fleeting glimpse of a sign found just outside of Horsham, Victoria, which explains briefly the gold history of the area. I had found it difficult to find any web reference to this sign in my research apart from the fact that it was near Horsham.
On the way into Horsham there was no sign of it (pardon the pun) and so, assuming it had long gone, we motored out of the township heading west when, suddenly, we caught sight of it! I turned Elvis around and both giggling with the excitement of an unexpected discovery, we drove back to the site. The sign, although all still there, looked very old and faded, the grounds surrounding it were unkempt and clearly uncared for. For whatever reason, we both felt quietly moved by its appearance and perhaps, it reminded us of how we had also aged from those days as young teenagers 35 years before, when we had stood with our parents at this same spot with our whole future before us.
I look now at the faded and unfocused moving images of our original journey, our youthful images – my hair all long and black without a trace of grey, my brother baby-faced and innocent, and smile. We are both proud of what we did, in some ways I guess we honoured our family history and if nothing else, our adventure put lots of things into a very clear perspective – we both felt very appreciative to be back home with our wonderful families.
Was it indulgent? Yes. Nostalgic? Yes. Sentimental? Yes. But this journey has been more than a 'road trip'. It has given us both a new determination to look forward to our future with our respective families and the strength to not look back, as we have often done.
Our catch cry towards the end of our journey was 'Here's to new beginnings'. There was also the one that Dean the Speedway star said often during our visit to his garage which was 'Get your hand off it…', but that's another story!