One of the great pleasures of a road trip is that you get to see parts of our beautiful country that you may otherwise miss. It feels like so much focus is now on the destination rather than the journey, and so – quite sadly – many people miss the wonder of their own backyard.
Rob Tully strikes me as a man who appreciates the journey. He has a steady and thoughtful demeanour – perhaps developed through the many years working on his orchard in country Victoria – and this transfers easily through work and play. He's one of those people who doesn't appear too rushed, yet always gets a lot done.
Life on the farm exposed Rob to flying from an early age. As much as a plane may almost be considered a 'tool of the trade' for people in this line of work there has always been an interest on a recreational level – right through the family. Rob's father, Jack, was part of the historic London to Sydney air race in the late 1960s, and was actually leading the event until he lost an engine over Sri Lanka and had to spend Christmas with the Australian High Commission until Qantas could get a spare part to him.
Rob may never have indulged in competitive flying, but he has held some form of licence for more than 40 years. Best of all, he has recently rekindled the interest with a series of recreational adventures in the sky, covering some of Australia's most picturesque scenery from the viewpoint of a small two-man plane – a road trip with a view, if you will.
"My father was the pilot in the family and I did a lot of flying with him as a kid," explains Rob. "So when the time came that I could get my own licence it didn't take much training and so I was able to do quite a lot at a young age.
"Most of this recreational flying was done before I got married, because when you become a 'proper family man' with kids it tends to curtail a lot of the flying activities. If I'm being honest, at that time I thought my flying days might be over, but in recent years I've been able to get back in and enjoy it more."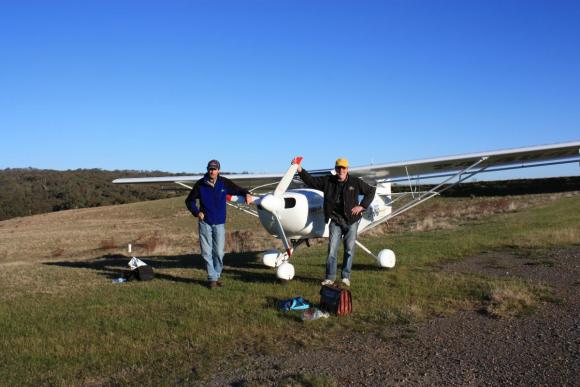 These adventures have been done in a very small Eurofox aircraft that Rob took over, quite fittingly, from his father.
"My father bought this little light sport aircraft but he didn't get to fly it for very long – literally only about five or six hours – because he became a bit crook and wasn't up to flying. Rather than sell it, he moved it to Wangaratta as an aircraft that people could hire out. I didn't think I'd do much flying in it, but felt that I should maybe keep an eye on it, so I'd drop by a bit and check it was being looked after properly.
"Through some conversations with the guys at the airfield I decided to do some more training and extend my licence to allow me to fly to more places – and I really did enjoy the challenge.
"Then when my father passed away, the plane was effectively handed to me so I thought I might as well make as much use of it as I could and started really getting back into it. I've been able to do a few trips in it and I've really enjoyed it."
One of those trips was in 2010 when Rob, with his good mate Bruce, took a couple of days off and travelled to Lake Eyre and back via Broken Hill. They had a great time and were so happy with the performance of the plane that a bigger adventure was very quickly on the cards.
"The trip to Lake Eyre was fairly short but it genuinely pricked my interest in the outback country – particularly seeing it from the air in that sort of format."
When Rob formally put an idea out there in 2012, it was no surprise that Bruce was very quick to put his hand up.
"The plan, in rough terms, was to head north to the Gulf of Carpentaria, then west to Broome and spend any spare days we might accumulate touring around the Kimberleys coming home via Alice Springs and Broken Hill," says Rob.
The first thing Rob had to do was get his GA licence current and endorsed for controlled airspace.
"I hadn't flown a GA plane for many years and I had never flown into controlled airspace," Rob explains. "This took considerably longer than I expected … the learning process is much more convoluted at age 60 than at age 18! However with barely a week to spare before departure, everything was finalised."
They allowed 16 days with a view that they would probably be looking at 48-60 flying hours depending on winds and the flexibility of the itinerary. Aside from some slightly inclement weather early on, the conditions were generally very good which made for great viewing.
"Although you obviously have to plan, we never wanted to be too regimented, so we were really just working out finer details the day before. The one thing you must always keep in the back of your mind with such a small plane is the weather as it can very easily throw a spanner in the works. We didn't see the value in organising accommodation a week or two ahead because you could never really guarantee that you wouldn't get held up somewhere and miss a booking.
"It meant that we were taking a bit of a chance, but if we made some calls on the morning we left we usually had no great trouble."
While Rob and Bruce wanted some flexibility, the small stature of the Eurofox brings its own strict requirements. With space a premium they needed to be very careful what supplies they took on board and ensure they had a good understanding of where they could refuel.
"For a plane like this it is critical that you have fuel stops not too far apart so there's a fair bit of planning with that. I had a rough idea of where I wanted to go – it was more a question of piecing it together so it would work with stops, refuelling and alike.
"I talked to a number of pilots I knew and got some tips and contacts from their experiences which was obviously a big help. I'm also a member of a few associations and they have great information like touring guides and airfield registries."
The trip took the guys from Beechworth through to Broken Hill, then Longreach, over Kakadu National Park, onto the northern parts of Northern Territory, across to northwest Western Australia, back into central Australia, down through Coober Pedy and home again. It's a pretty impressive effort for the size of the plane.
"The trip was largely about seeing the landscape from that viewpoint, but we were obviously happy to land and spend time on the ground to see some sights and meet some people," says Rob.
"There were a couple of areas that really stuck in my mind – like Kakadu National Park and right over on the west side in that whole area around the Kimberleys. To see both of those places from the air is pretty special and you can appreciate the full beauty from such a broad perspective.
"There's a bit of tourism around Kakadu and people can get their way over those areas without too much difficulty, but over on the west, when we headed north of Broome, it was fairly quiet with free access to some of the most beautiful country you could imagine."
As good as it is to have a mate on your road… errr… air trip, there are always some added pressures when holidaying together.
"We've been mates since school days basically and always been there when it counts," says Rob. "He was a big help to me during the Black Saturday Fires when the flames were right on my front gate – and you can't put a price on those sorts of friends who are willing to help out on short notice, especially when their properties are a good chance of being affected too."
You can be the best mates in the world, but it takes a certain understanding to work together on a trip – particularly in such a small plane. It has a resemblance to finding the right flatmate when you've left school: someone who you can share a laugh and a good time with, yet avoid getting on each other's nerves.
"I think we both brought different things to the trip in our personalities and skills," says Rob. "For example, Bruce is a farmer like me, but also does some coach driving too, so he's familiar with organising accommodation and packing luggage away, and that was a massive help to me. I think it's important that you can bring different things to the table to help each other out.
"Ultimately, flying is very enjoyable but requires concentration, and I know that I couldn't do these longer trips without having someone who is also able to take control for a while so we can give each other a break."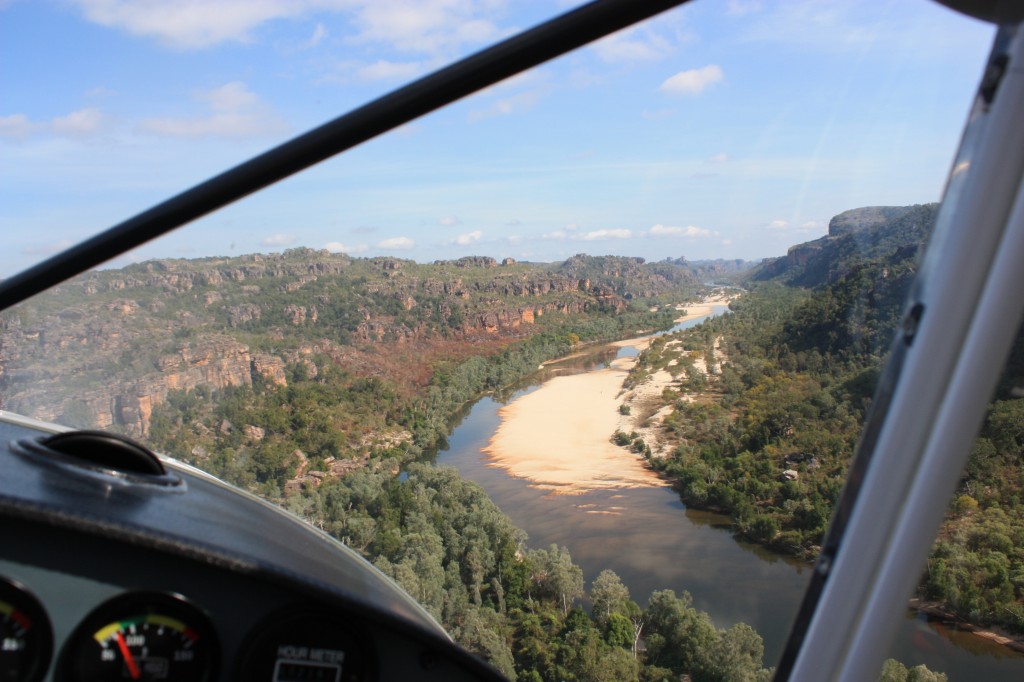 Rob also notes that there were some challenges with fuel and accommodation, but they were always able to find a way to move on.
Perhaps that comes back to enjoying the journey rather than getting concerned about the destination and ensured that they were able to enjoy a view of Australia that the vast majority will never see. When you then consider how they gave themselves the time and the mindset to meet locals and experience unique towns when on the ground… well, you could argue that they have seen the true Australia from two extremes: in the heart and soul of outback towns to the sweeping beauty you can only comprehend at more than 2,000 feet.
Not surprisingly, Rob is far from done and is already thinking about the next adventure.
"I'm keen to make the most of it. I won't be able to fly forever, so I'd like to be able to do more of these sorts of trips while I'm fit and able.
"I haven't got any experience in 'over water' flying, so if I can go through the procedures to be allowed to do that I'd like to take that little plane down to Tasmania."
Still learning, still active and inspired to appreciate the journey.