It's pretty hard to believe that hand sanitiser and face masks are at the top of most shopping lists these days, but such is the unprecedented times we live in.
As you've likely come to realise though, not all hand santisers are the same, and while some leave your hands feeling sticky, agitated and smelling of alcohol, others smell great and leave your hands feeling fresh.
Thankfully QED skincare falls in the latter category. QED products are formulated to target specific skin needs with the most sensitive of skin in mind.  Whether it's eczema, psoriasis or just overly oily skin, QED offers targeted skincare solutions that address the core issue, rather than just quick fixes.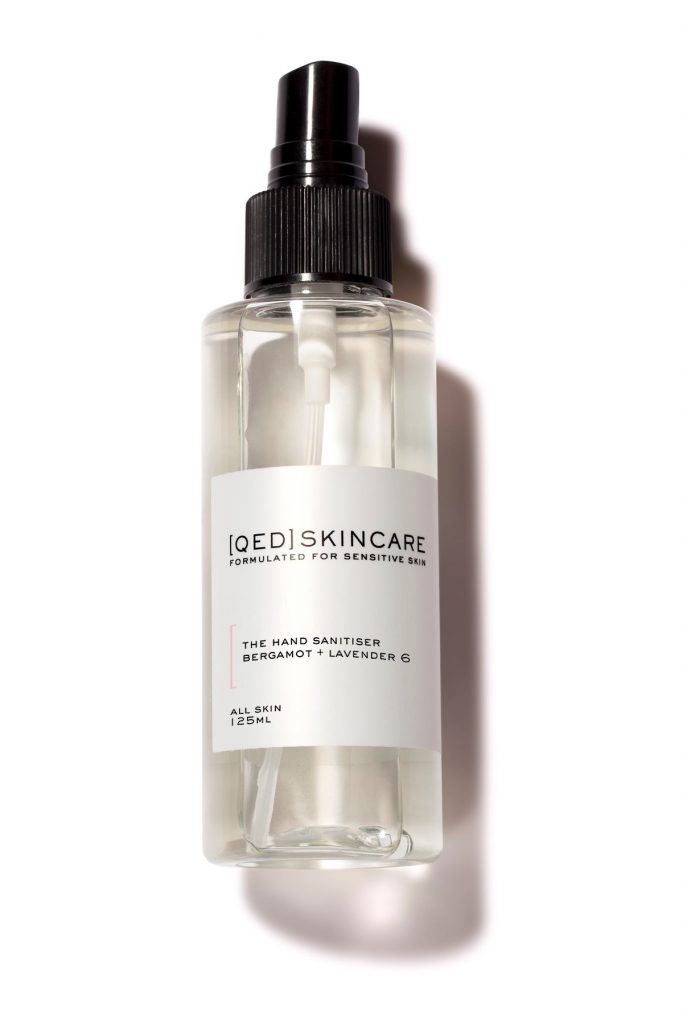 The sanitiser is made from 70% natural ethanol (made from sugar) and is effective in killing 99.9% of germs. But what really sets it apart? The soothing, spa-like scent that leaves your hands smelling like, well, a day spa. An unscented version is also available.
The hand sanitiser is a trusty stand-in when soap and water aren't available—and it manages to give hands a little extra TLC between all the scrubbing we've been doing lately.
KEY BENEFITS
Handles Germs – Made with 70% natural Ethanol (made from sugar) and is effective in killing 99.9% of germs.
Easy on the Hands – The formula is non-drying, thanks to hydrating Aloe Vera (perfect for all the extra hand washing we've all been doing). Plus, it's got other soothing ingredients in the form of essential oils, depending on which scent you choose.
A calming Scent – Wait til you smell the scents – for calming choose the Bergamot + Lavender 6 or for something a bit more uplifting, go for the Lemongrass + Cardamom 8. You can also go for the Unscented option
Lasts and lasts – There's around 525 sprays in every 60ml bottle.
Multi-purpose – Can also be used to sanitise household surfaces
To use, simply spray 2-3 pumps directly onto hands, rub thoroughly and allow to dry. There's no need to rinse.